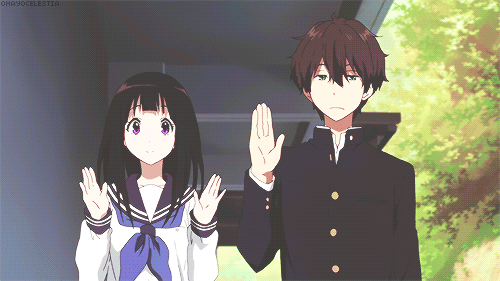 A Little Bit About Us
Our Content represents a diversity of views on Japan and its culture such as (but not limited to): anime, manga, lifestyle, conventions, events, etc. Our content is easy to digest, staying away from technical jargon that would shy away new readers wanting to learn more about Japan, while not boring seasoned readers. We strive to support writers who need that little break through to get their name out there.
Our Tone is friendly, informative, upbeat, pun-y, optimistic, open-minded, and professional. Our articles are written to be insightful, but not a snore fest. We approach all our topics as fans, not critics. We all learn through each other's articles and celebrate each other's success.
Our Purpose is to promote Japanese culture through articles written by fans for fans and to have fun working with other people around the world who share the same views and excitement.
Interested in writing for Yatta-Tachi? Please visit our Become a Yatta-Tachi Contributor page!
Would you like to contact us? Send us an email: yattatachi[at]gmail.com
Our Team
Check out the Yatta-Tachi staff and see who is involved in this fantastic team!
Editor-in-Chief/Owner
Katy Castillo (Harley Gin)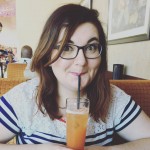 Owner & Editor-in-Chief of Yatta-Tachi! Some call me a Supreme Leader and others just call me HG (Not to be mistaken for the awesome HARD GAY). You can find me traversing across the internet discussing anime, UX/Visual Design, and food on Twitter. Don't be a stranger and feel free to chat with me on my social profiles!
Find her on:
Instagram |  Twitter |  Personal Website
Associate Editor/Web Developer
Chris Brailsford (cbrails)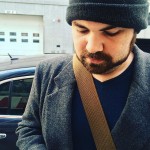 While I mostly help build and maintain the Yatta-Tachi website, I also contribute to editing duties and occasionally write an article or two. I'm a self-proclaimed geek in many different ways, and am happy I can bring that devotion to this website!
Find him on:
Instagram |  Twitter
Senior Editor
Mark (Zeke)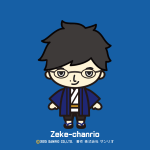 I've been interested in Japanese history and culture for much of my life but found my passion for it flourished during college and the years following. I don't keep up with the pop culture as much as I would like, but still, consider Japan in general to be one of my main interests. I work in architecture but enjoy helping out the site in my spare time. Mostly I edit, but I do write from time to time. I'm an avid collector of manga and various board games. And card games. And video games. And dice games…
Find him on:
Anime Planet
Editor/Senior Columnist
 Cindy (Softly_Raining)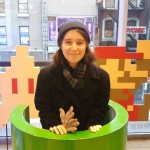 Continual student of the Japanese language and valiant attempter at novel (and article!) writing. Enjoys when it's softly raining outside and is an avid drinker of quali-tea. Also, thinks she is amusing. Take that for what you will. (⌒▽⌒)</em
Find Cindy on:
Hummingbird |  Twitter
Copy Editor Assistants
Ashley Contreras (Laurelin)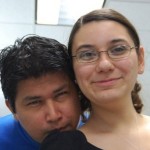 I have watched anime for as long as I can remember and remained a staunch otaku to this very day. I love science fiction and am an avid fan of J. R. R. Tolkien and Jim Butcher. I also love to write, so having the opportunity to combine my two loves is awesome~!

﹏﹏﹏﹏﹏﹏﹏﹏﹏﹏﹏﹏
Joe Leyva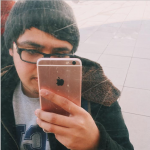 I like turtles.  
﹏﹏﹏﹏﹏﹏﹏﹏﹏﹏﹏﹏
Senior Columnist
Astra Wijaya (Detrop)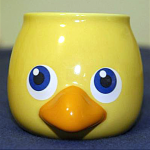 I am a Chocobo mug who loves puns and is driven by the thirst for nostalgia. You will usually find me writing about days past like an old person. Other than that, I usually gawk at different visual arts or exercising my fingers on games. Or napping in the kitchen cabinet.
Contributors
Daniel (My Little Death Pony)
A happy, wandering pony filled with love and joy to bring to the world.
﹏﹏﹏﹏﹏﹏﹏﹏﹏﹏﹏﹏
Jackson Wyndow
I'm a web designer and engineering student currently living in New Zealand. I write an editorial column called "The Right Tool for the Job", which analyses an anime weapon.
Find Jackson on:
Instagram |  Twitter | Pinterest
﹏﹏﹏﹏﹏﹏﹏﹏﹏﹏﹏﹏
Bailey Runholm
Yatta-Tachi's (unfortunate) voice down-under. Ironic lolicon, avid player of games and anime and the LoL play-by-play caster, main host and one of the organisers for AGFA eSports LoL and the South Australian high school club series. If you'd like to know more about my League career, or AGFA eSports LoL in general, anything else about me or just have a chat, hit me up on Twitter @TheBazza59!
﹏﹏﹏﹏﹏﹏﹏﹏﹏﹏﹏﹏
Caroline Olsen
Published BL-author, professional fangirl. Overly enthusiastic about Visual-Kei and Japanese Horror. Sometimes cosplayer. Crazy catlady who runs on caffeine.
﹏﹏﹏﹏﹏﹏﹏﹏﹏﹏﹏﹏
Eliz Aviles
I'm a Puerto Rican writer and a stationary hoarder. You can find me with my nose stuck in a book or burning my fingers with the hot glue gun as I work on cosplays. My goal in life is to publish young adult novels for diverse audiences.
Find Eliz on:
Instagram |  Twitter
﹏﹏﹏﹏﹏﹏﹏﹏﹏﹏﹏﹏
Matthew Newman
Matthew Newman is an environmental engineer (Professionally licensed in Maryland). He's also a level 7 Dad of 4, husband, Christian, anime and Star Wars fan, Perler enthusiast, beard aficionado, and all around geeky guy. When he's not chasing his kids or working, he's probably asleep.
﹏﹏﹏﹏﹏﹏﹏﹏﹏﹏﹏﹏
Tony Yao
A NYC-born Chinese-American who wonders why everyone loves his country's cartoons. Believes that he was a Japanese girl in a past life because he prefers husbandos over waifus. You can read his ramblings about psychological aspects in manga at http://www.mangatherapy.com.
Find Tony on:
Twitter
﹏﹏﹏﹏﹏﹏﹏﹏﹏﹏﹏﹏
Emily Thompson
Emily is a plant-based chef out of Vermont specializing in alternative baking. She is a lover of dark chocolate, Brussels sprouts, and Earl Grey tea. You can find her scrounging around on Pinterest for the most delicious looking dessert recipes.
Find Emily on:
Instagram
Check out our Review Rating System!
﹏﹏﹏﹏﹏﹏﹏﹏﹏﹏﹏﹏
Yatta-Tachi is a participant in the Amazon Services LLC Associates Program and other Affiliate programs. Yatta-Tachi's article may contain affiliate links, which allow Yatta-Tachi to receive a small commission when you use the link to purchase the item. You don't pay more, but you will help offset the costs of running the site. Thank you for helping us out and keeping the site running!