X Japan is my favorite band, bar none. I have been hooked ever since a friend introduced their songs to me. I was fortunate enough to attend their live concerts in the US at the Roseland Ballroom in 2010 and Madison Square Garden in 2014. X Japan has unique blends of different song genres like rock, metal, ballad, and classical that always have beautiful melodies. Being a fan and having listened to most released and unreleased songs, it was hard for me to pick a small selection to introduce the band. However, I am sure these several songs are great starters.
Pre-2007 history
Yoshiki (leader, main composer, pianist, and drummer) and Toshi (vocalist) officially formed X in 1982. At this early stage, members came and went including Taiji, a bassist who later rejoined for a longer period. In 1987, Pata and Hide (usually stylized as hide) joined the official roster. For the next several years, X enjoyed unprecedented success in Japan.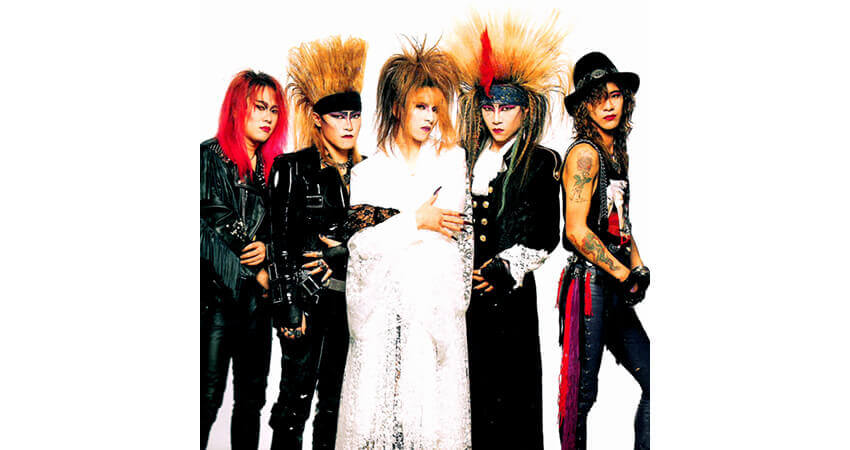 In 1992, Taiji left the band and Heath was introduced as the replacement bassist. That year the band renamed itself from X to X Japan in order to reach an international audience and to differentiate itself from an American band also named X.
From 1993 to 1997, X Japan was busy releasing songs and going on tours. Some of the band members also started solo careers. In late 1997, X Japan announced their disbandment. They opened their last live performance as a band on December 31, 1997, titled The Last Live ~Last Night~ at the Tokyo Dome.
1998 marked a year of tragedy for the band. As the members continued with their solo and other projects post-X Japan, the sudden news of hide's death created a tremor. Officials listed hide's death as a suicide case, but people who knew him and his circumstances prior believed it was an accident.
Between then and around 2007, Toshi, Pata, Heath, Taiji, and Yoshiki each kept busy with their own musical projects. Notably, Yoshiki briefly joined Globe, a Japanese pop/electronic band, while Toshi released many solo albums and performed at numerous small shows.
Revival and current activities
In late 2007, X Japan reunited in Tokyo for a live recording of their new single, "I.V." created with guitar tracks by hide. In 2008, the band planned for several international tours to mark the revival. The band and many other famous groups gathered for a hide memorial summit on May 2008. Among the groups present were T.M. Revolution, Versailles, DJ OZMA, Dir En Grey, and Luna Sea.
Sugizo (ex-Luna Sea) officially joined X Japan in 2009. In 2010, the group performed at Lollapalooza, Club Nokia, Grant Park, and Nissan Stadium before announcing their North American tour.
The band also toured around the world in 2011 performing in Argentina, Brazil, Peru, London, France, Germany, Japan, China, and more.
Unfortunately, another tragedy struck in 2011 with the controversial death of Taiji. After a violent conflict on a flight, Taiji was arrested and put in a cell. The report has it that he attempted suicide by hanging himself. He was found brain dead and put on life support. His mother and fiancee made a tough decision to turn off the life support. Taiji was declared dead on July 17. To this date, the band still includes both hide and Taiji when they introduced the members.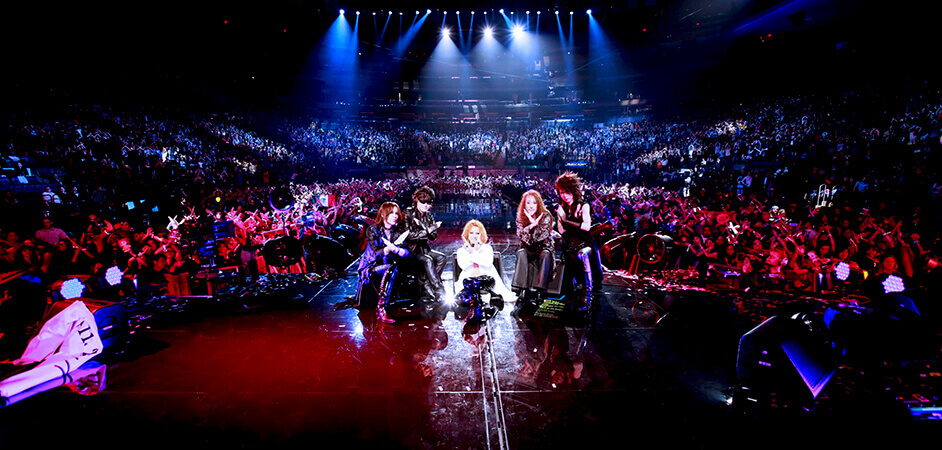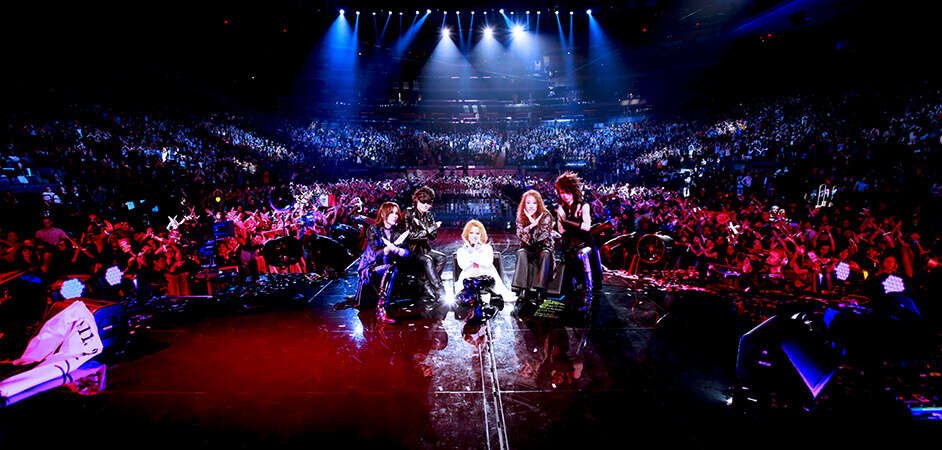 X Japan finally performed at Madison Square Garden in 2014, a venue that Yoshiki had been aiming at for years. There were announcements about a new album and singles in the work.
We Are X, a documentary about X Japan premiered in 2016 with limited releases. Critics who have seen the film responded very positively.
X Japan song selections
Here is the meat of this article and where I try to convert you into a fan. If you had not noticed from the band's long illustrious career, they have plenty of songs. Some, as I have mentioned in the introduction, are not released but they have been performed at various shows. Let's go!
"Forever Love"
I cannot have an X Japan song recommendations list without including "Forever Love" because this song had taken a few levels of significance over their career. It is one of the most popular songs by the band. "Forever Love" is an amazing and emotional ballad that epitomizes one spectrum of what X Japan can do. The song is usually a staple of their performances and it is often sung as a tribute to hide and Taiji. Yoshiki and Toshi performed "Forever Love" during hide's funeral with the rest of the bandmates holding their respective instruments in silence. The version above was performed at The Last Live.
"Love Replica"
"Love Replica" is a playful and waltz-like song often credited to hide. As the bright mascot and big brother figure liked to experiment with different styles, you will notice differences from the songs that Yoshiki composed. Honestly, I remember not really liking the song because it sounded unusual. After a while, the rhythm and the melody grew on me.
"Silent Jealousy"
Easily one of my favorite rock/metal songs from X Japan. Similar to "Forever Love," this song represents the best of X Japan's hard rock/metal genre. The combination of the insane drumming, killer guitar riffs, melodic piano and Toshi's husky voice is sweet ear candy.
"20th Century Boy"
https://youtu.be/8w_7rjKWSbc
This is something a little unexpected that I found some time ago. I was looking up T. Rex's original "20th Century Boy" after reading Naoki Urasawa's manga, 20th Century Boys when I discovered that X Japan covered the popular song. Seeing X Japan took influences from the glam rock scene, especially in the early stage outfits, their homage was a natural fit. This version has a faster tempo and a more energetic feel compared to the original. Just look at the audience dancing along to the song!
I.V.
As I stated above, "I.V." was the first single that debuted after the band's revival in 2007-08. Yoshiki composed it for the movie, Saw IV using unreleased guitar tracks by hide. "I.V." sounds different from the older X Japan songs probably due to Yoshiki wanting to appeal to broader audience. If you owned a copy of Rock Band 2, this was one of the free downloadable songs—making it the first song from X Japan and any Japanese band to appear in a music video game for the Western market.
X (Live at Hide Memorial Summit) – Part 1
https://youtu.be/AXKWHfJUTBI
"X", just like "Silent Jealousy" above, is another one of my go-to headbanging songs. However, this live version from Hide's memorial summit is another level of delight. Tens of high-profile singers and band members participated in this performance, making it one of the most epic renditions. I love seeing all of them on stage enjoying themselves. Though there were probably not enough guitars and microphones for everyone. The second part of the video is below. Watch towards the end for an adorable surprise:
https://youtu.be/fJlMBDCQ7n4
We are X!!!
Big thank you to our supporters
From their continous support, we are able to pay our team for their time and hard work on the site.
We have a Thank-You page dedicated to those who help us continue the work that we've been doing.
See our thank you page