Concerning Outgoing links: Links contained in this article may lead you to a website that contains mature content. Viewer discretion advised.
Sex.
Everyone thinks about it, everyone knows what it is, and it's prevalent in video games across the board. From Grand Theft Auto and Cyberpunk 2077, to The Witcher, God of War, and all of the hundreds in between, it doesn't matter what genre you play, you'll find sex scenes. Even Visual Novels delve into the content, and I'm talking about titles outside of Eroge. Sweet, heartfelt stories like Princess Evangeline, soul-wrenching nakige ("crying game") like ef – a fairy tale of the two, and dark mysteries like Kara no Shoujo all have significant sexual content. And I don't mean a few lines here and there like a PG-13 movie you catch on daytime TV. Many games will have CGs, voiced lines, and multiple text boxes of content per scene that go into great detail on the characters' actions. This is similar to other gaming genres, just with 2D still images instead of 3D moving characters. But one sub-genre of VNs that has excluded this type of content for years in English is Otome.
Yo-Jin-Bo
Yo-Jin-Bo was the first Otome ever (legally) translated into English for PC in 2006–twelve years after the start of the genre–and ever since Western audiences haven't been able to get enough. With companies like MangaGamer, Aksys, Idea Factory, PQube, and more bringing new titles to the West, the availability of the diverse stories Otome games possess has increased. Just like other sub-genres of VNs, Otome offers achingly sweet stories like Bad Apple Wars and Café Enchanté; gruesome, action-packed titles like Collar x Malice and Hakuoki; and detailed fantasies such as Code: Realize ~Guardian of Rebirth~ and Period: Cube ~Shackles of Amadeus~. Despite the diversity in their characters and setting, they all share one thing: zero 18+ content. Though some of these titles touch on the subject–quick scenes alluding to what happens behind closed doors, and sometimes much darker themes–they almost always occur near the end of the game, and none of them go into any kind of detail like other VNs so often do.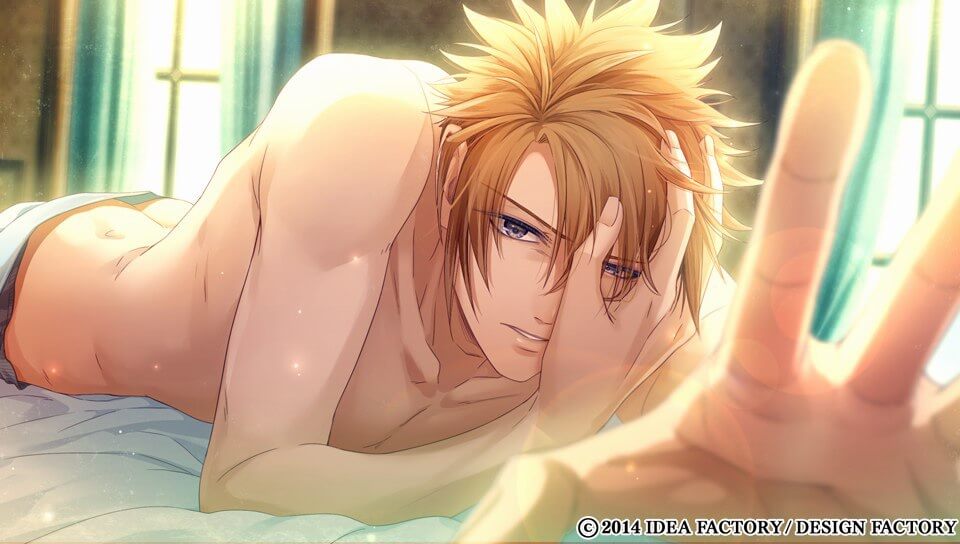 Granted, there are some good reasons for this. Many Otome games are available on handheld devices and consoles both in Japan and the West. The West alone has titles on the PS3, PS4, PS Vita, Nintendo 3DS, and Nintendo Switch; and the majority of English Otome releases are exclusively on handhelds. These platforms inherently have a hard limit on how far games can push their content. Sony and Nintendo currently don't allow AO games on their systems, and with the ESRB not making a lick of sense most of the time, the chance of non-AAA titles getting an M rating instead of AO for sexual content is extremely low. That means any company looking to make an Otome game that has the potential to reach a wider audience in an already niche market has to consider these strict parameters.
The Question Remains
Why haven't there been English Otome games that feature this kind of content even though there are tons of options in Japan? Is it really just because of business decisions to ensure the titles reach as wide an audience as possible? This theory probably holds the most weight. Statistically, there are slightly more gamers who play on consoles, handhelds, and mobile devices combined than people who play on PC, so having games on these platforms gives publishers a wider audience to attract. Alternatively, could people still be stuck on the old stereotype that women aren't interested in sexual content? I think that's been debunked along with the notion that women don't play video games. If it's not either of these two options, what else could be keeping 18+ Otome from reaching the West despite a budding market for it in Japan?
Enter Kalmia8
This Otome gaming company published its first title, Torikago no Marriage (Birdcage Marriage), in 2014 in Japan for PC, which features a protagonist who has lost her entire family and is suddenly saddled with her late father's debt. A wealthy family friend steps in to relieve the MC of her issues in exchange for completing one task–she's to live with his sons and choose one to marry. This game is just like any other Otome title with one exception: there are sex scenes included. As a company, Kalmia8 focuses on making addictive Otome games that include 18+ content. Their lineup includes Bocchi Musume x Produce Keikaku (2016), Kami-sama Nante Yondenai! (2017), and Ohime-sama datte XXX Shitai!! -Horny magical princess- (2018), and they are all traditional Otome games that include 18+ content (though all are also available in all-ages versions). So why is this company important? One of their games became the first-ever 18+ Otome title to release in the West.
Fashioning Little Miss Lonesome
Fashioning Little Miss Lonesome, or Bocchi Musume x Produce Keikaku, was the first Kalmia8 title to be released with an English translation and was published by MangaGamer back in September 2017.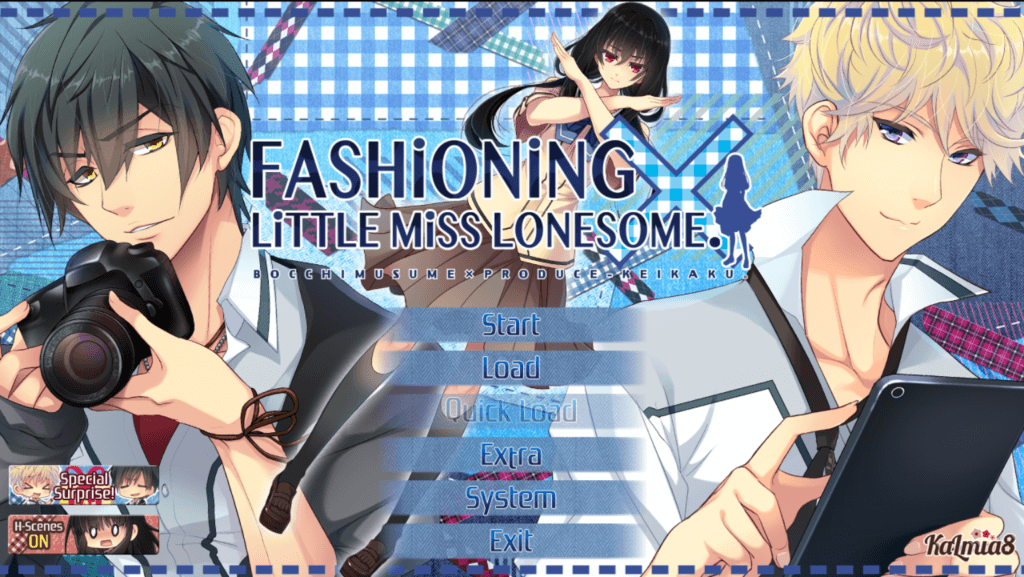 Ema Tachibana, our protagonist, is a tall, loner girl with a resting bitch face who inadvertently makes everyone give her a wide berth. Through a strange series of events, Ema meets two boys aiming to make their own clothing line: Miki and Saito. Miki helms the creative and sewing portion while Saito takes care of the photoshoots and business side of things. Oh, and they're both hot. When they scout Ema as the perfect model to fit their style, they won't take no for an answer. Along with your typical Otome fare, FLML also includes a voice actress for the MC, a 3p ending, and H scenes. That's right! Full on, passionate, raunchy sex, the likes of which have only been seen… in every other type of VN. The game is also available on Steam without the 18+ content, but MangaGamer has a free download on their website to add those back in. The game also allows you to turn H-scenes off from the title screen. As for the naysayers for this kind of content, the proof is in the pudding. FLML was in MangaGamer's 2017 Top Ten 1st Party Downloads ranking as well as their Steam Top Ten ranking despite being out for less than four months. It also made it onto MangaGamer's Top 15 Steam Titles list for 2020. We know what Kalmia8 did was successful because MangaGamer went on to localize their newest game in English as well.
Fxxx Me Royally!! Horny Magical Princess
Fxxx Me Royally!! Horny Magical Princess gives you everything you need to know right in the title. Marika is a princess from a world of magic where consensual, casual sex is a thing that no one even blinks their eyes at. It's about time for Marika to find a husband, and she's decided to look beyond her country's borders to add a new bit of culture to the already inclusive kingdom, and she picks Earth as her starting point. After a bit of a mixup, Marika literally lands on two boys in their backyard who witnessed her falling from the sky. She quickly apologizes and discovers that–you guessed it!–they're both hot. Since a kiss is like a greeting in her country, Marika immediately makes out with Kaoru and Ryuusei, and ends up moving into their house along with her maid, Sanae.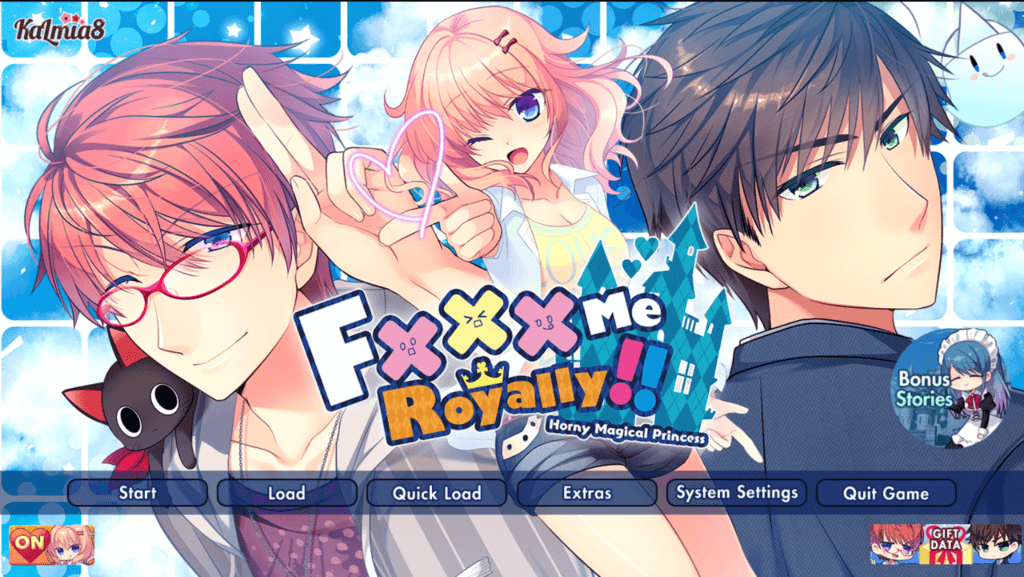 She quickly makes it known that she's interested in having sex with both boys, reveals to them her purpose in coming to Earth, and immediately gets to work learning about Earth boys' bodies. With Ryuusei and Kaoru's help, she learns to navigate Japan's conservative culture, but she's more than ready to impart some of her own heritage onto them. Like having sex. Lots and lots of sex. Similar to FLML, Fxxx Me Royally!! has two main love interests, a 3p ending, a voiced MC, H-scenes, and also includes a yuri ending. This game is available on MangaGamer's website and Steam, a free patch is available to add the H-scenes back in–just like FLML–and the game also gives you the option to toggle the 18+ bits on and off from the title screen even if you buy it directly from MangaGamer. The game released in mid-December last year, and while it didn't quite make it on the Top Titles for 2020, Fxxx Me Royally!! and its DLC sat in the #1 Best Seller spot on their website for quite a while.
Is This It?
Well, that depends on the market. Kalmia8 has two other published titles that could be picked up and localized, as well as a fifth that's in production. And while English gamers only have two mainstream titles to choose from, Japan has dozens. We can see that there is an increase in demand for Otome games of all sorts from ports of Vita titles to the Switch, a consistent stream of new titles being announced by multiple companies, and more tangibly, MangaGamer's yearly surveys. From the last few years alone, they've seen a large increase for Otome titles spanning from T to AO ratings, with many of them getting enough traction to make their Top 20 Requested Games list. 2019 alone contained six Otome titles. But when it comes to actually getting these games translated and released, only time will tell. Either way, as an avid Otome lover, it's nice to see the genre breaking out into a wider market. More options for players can only lead to good things, such as seeing more titles released in the West, and I am excited to see how much larger the genre can grow.

Big thank you to our supporters
From their continous support, we are able to pay our team for their time and hard work on the site.
We have a Thank-You page dedicated to those who help us continue the work that we've been doing.
See our thank you page