Whenever Our Eyes Meet is an anthology of manga shorts, each one featuring a story of two women coming together and trying to navigate love in a world dominated by work. The authors of each story range from established creators to those being published for the first time. Some have written racy doujinshi, while others have focused solely on light romance. However, when it comes to this anthology, they all work together wonderfully.
Each story features a sort of "meet-cute," often consisting of childhood friends reconnecting or former coworkers running into each other by chance. Every story stands alone as its own little universe. There's no thread that ties the stories together except for one thing: pure love. Don't get it twisted, though; there are no gratuitous shots or steamy moments. Instead, the gaze lingers on hopeful eyes, hands intertwined, heartbreak, and the backdrop of a city engulfed in work.
At first glance, the book appears to just be a quick grab at romance, but when it is actually opened, it turns out to be so much more. It's a celebration of love in all of its forms, shown between the women throughout the anthology. It has moments of intrigue, of hidden lust, and even of heartache. But at the very base of every story is a thread of hope and desire, and one that promises that even the worst of situations can be cleared away to reveal a new day.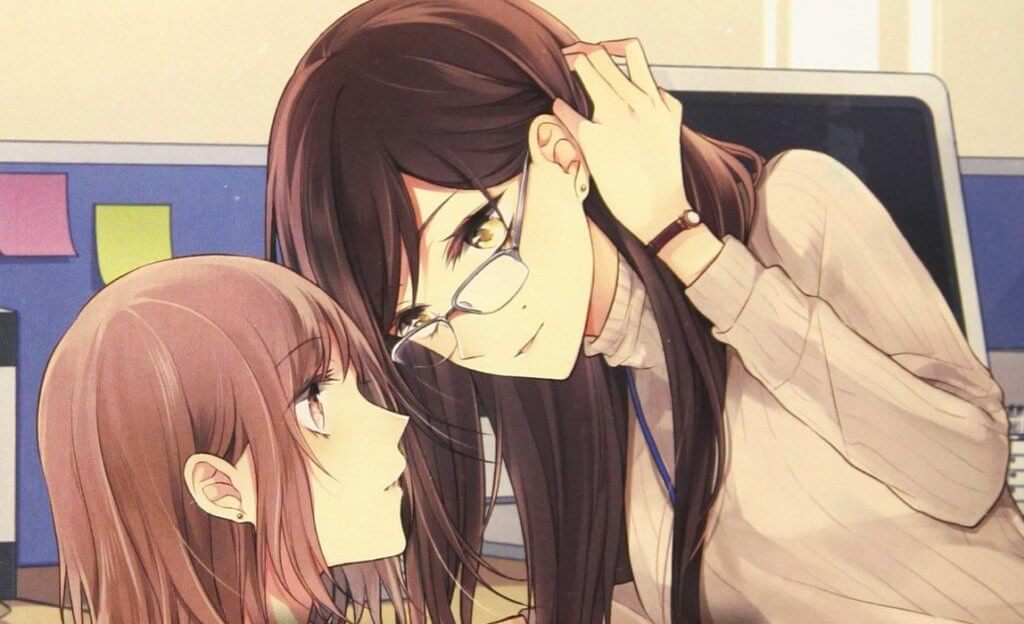 The Good
It's been quite some time since I've read something this pure. It's a bit tricky to not just heap on random praise, so here is the condensed form.
The first thing that someone will notice is the incredible illustrations throughout. The art by illustrators Yukiko and Hajime Sake is beautiful. Each piece evokes the overall feeling of the manga. A quick flip throughout the book shows page after page of beauty. However, the stories themselves are where the true glory of the anthology resides.
Every story is strong on its own, with no need to rely on the previous one to help it along. Most flow together cohesively, with only a couple that stand out in both good and bad ways. While the theme is constant, it never feels old or stale. You find yourself enraptured in each one, excited to see what you know is just around the corner. There are no surprises throughout the anthology and it feels as if every trope in the book is utilized. However, instead of them feeling stale or worn out, they feel revitalized through solid storytelling and great art.
At the book's core is what a great romance is all about, and it shows. Each story is written with enough love to feel it oozing out through every word. They were written as a celebration, praising what the genre could be.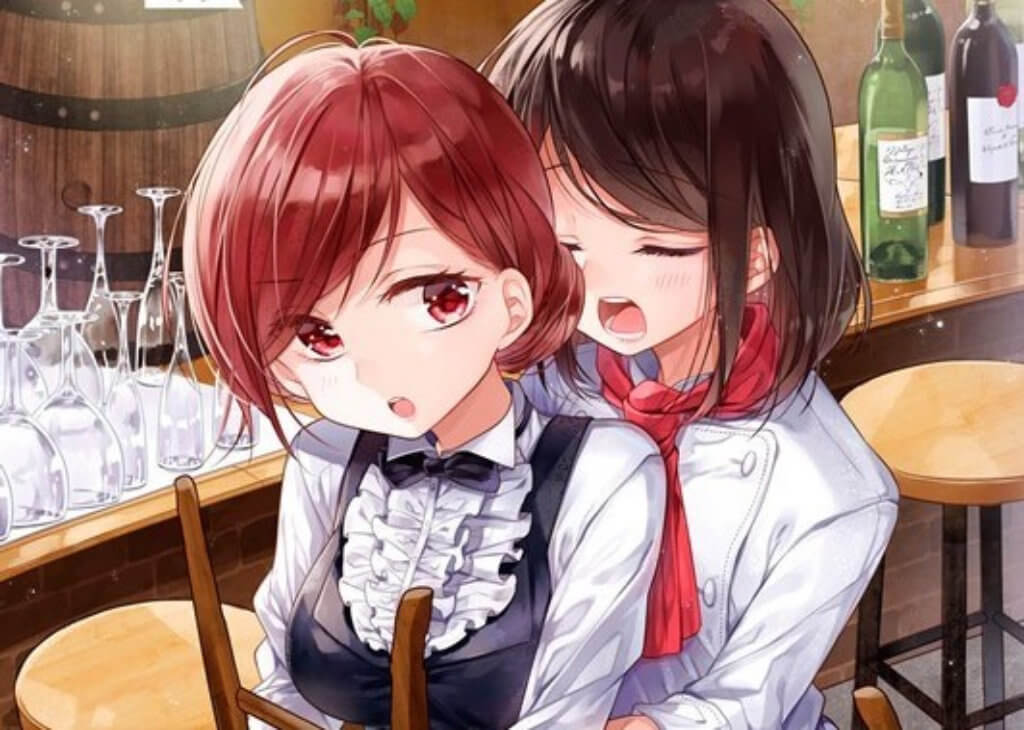 The Bad
No matter how much I gush about it, Whenever Our Eyes Meet isn't without problems. Fortunately, for both you and I, the problems are few and far between and definitely not something to keep a reader steering clear. It's a quick read, so it's very easy to tell if you'll want to continue reading it. After the first story, it's clear what is going to happen throughout the rest of the anthology, even though each story is different.
The first noticeable issue is that, since it is an anthology with stories connected through theme rather than characters or plot lines, they are abrupt. By the time the stories hit their full climax, they're done and wrapped up in ways that might be seen as unsatisfactory. While it might not be enough to detract a potential reader, it can definitely be seen as annoying at most. Not to mention, if you're not a fan of mushy love stories then this absolutely is not for you.
Each tale hits as hard as possible with mutual pining, nostalgia, and enough fluttering hearts to launch us all into the atmosphere. The stories lack any sort of suspense as well. If you're waiting for a surprise here or there, you'll be sorely disappointed. You know what's going to happen before it happens.
While most of the stories are hardly anything inappropriate, one might leave a sour taste. The story features a teacher and a former student who returns as a coworker years later. That is potentially the biggest drawback of the anthology, and one that some might deem a step too far.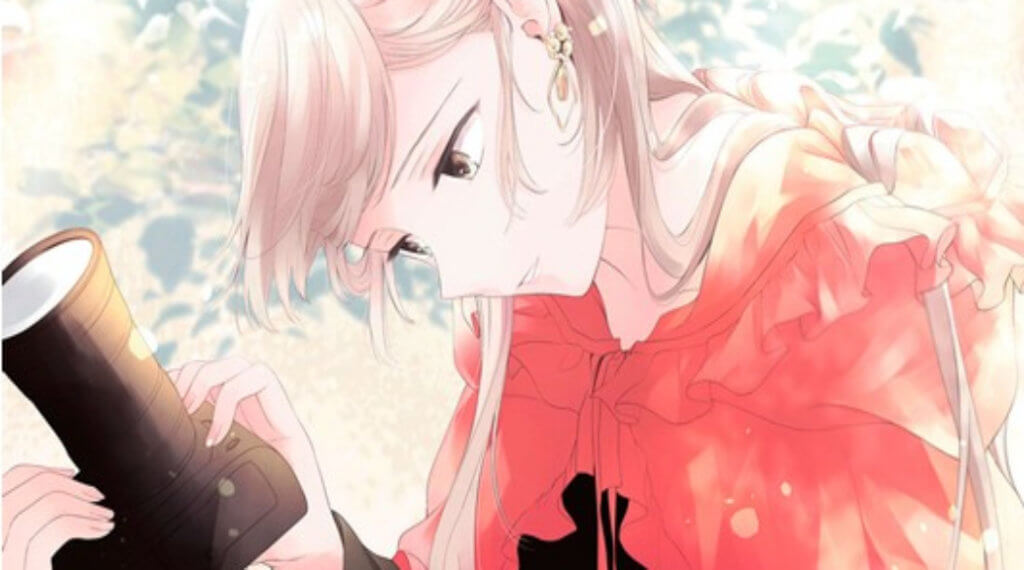 Verdict
If you are a fan of love in its purest form or even just looking for a quick read with no strings attached, then you'll want to read this anthology. Once you look past the phenomenal artwork on each page, you'll find stories that are brimming with love, hope, despair, and passion. Some stories are so sweet they'll give you a cavity, while others leave you wanting for more. But each one is a strong contender by itself, with hardly any weak links as far as the whole book is concerned.
It was hard not to devour the entire book in one sitting, and when I did finish, I found myself disappointed there wasn't more waiting for me on the next page. Of course, as with any book or anthology, there are flaws. Sappy romance, moments of disappointment and abrupt endings all abound within Whenever Our Eyes Meet; it really falls upon the reader to decide if they're truly pitfalls, or instead something to be expected in a series of short stories. However, the abundance of pure moments and wonderfully drawn heart eyes are enough to at least draw interest. Then it seals the deal with each meeting and parting, leaving the ending open to all sorts of possibilities.
---
Whenever Our Eyes Meet is published by Yen Press and is available from Barnes & Noble, and RightStuf.
For more information about Whenever Our Eyes Meet, visit Anime-Planet.
Huge thank you to Yen Press for providing us a copy to review!
Big thank you to our supporters
From their continous support, we are able to pay our team for their time and hard work on the site.
We have a Thank-You page dedicated to those who help us continue the work that we've been doing.
See our thank you page