For many of us anime/manga fans, we become enamored with what Japan has to offer in terms of celebrating one's otaku fandom. We see photos and articles all over the internet of places that we would die to visit. From maid cafes to arcades, to large anime stores & more, fans want to check them all out. However, it can be difficult to gather a lot of information about them in one place. Tuttle Publishing, one of the leaders in publishing Asian travel information for Western readers, has a book just for the otaku who wants to see all the otaku joints possible. Gianni Simone's Tokyo Geek's Guide: The Ultimate Guide to Japan's Otaku Culture takes an in-depth look at the otaku scene in Tokyo and provides a wealth of valuable information worth carrying alongside your anime goods.
A Wonderful Map to Tokyo's Geek Kingdoms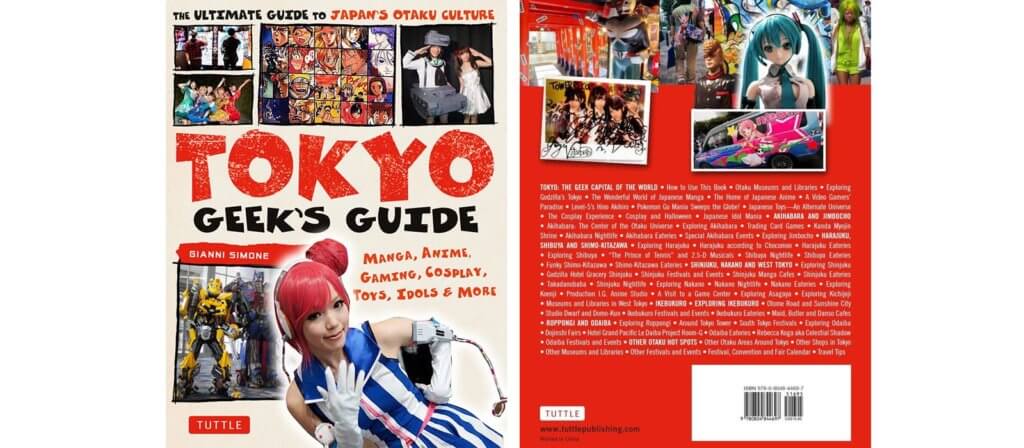 The Tokyo Geek's Guide is Gianni Simone's first published book after years of covering Japan for outlets like The Japan Times, CNN Travel, and Vogue Italia. It prides itself on being "the most comprehensive guide ever produced to Tokyo's geeky underground", and it shows as you look at the table of contents. The 7 chapters of the book cover every major part of Tokyo, and explain what to look for in the various neighborhoods that make it one of the most fascinating cities for overseas otaku. An introductory chapter discusses the main draws of Japanese geek culture – manga, anime, video games, toys, idols & cosplay. After that, the reader will learn about all the otaku hotspots in the main areas of Tokyo, from Akihabara all the way up to Roppongi.
As a fan who hasn't visited Japan and plans to one day, I must say that this book is worth bringing along for the trip. A lot of research went into the guide and it shows. Simone gives directions and provides many tips on how to enjoy yourself in the places you want to visit. He evens provides maps with markers noting the locations. The Tokyo Geek's Guide almost feels like a strategy guide to tackling the sandbox environment of Tokyo otaku culture.
One of my favorite parts of the book is Simone's coverage of off-the-radar places like Jimbocho and Shimokitazawa. Many fans know about Akihabara, Harajuku, Shibuya, and Ikebukuro, but Tokyo is more than that just those areas. They need to discover off-beat locations as they usually have interesting finds, and Simone points them out in good detail. There's also a travel tips section to make sure fans don't underestimate how different Tokyo and Japan, in general, are from most places around the world. It helps that Gianni Simone has lived in Japan for almost 25 years and developed a personal interest in researching otaku culture.
The Best Otaku Book Ever?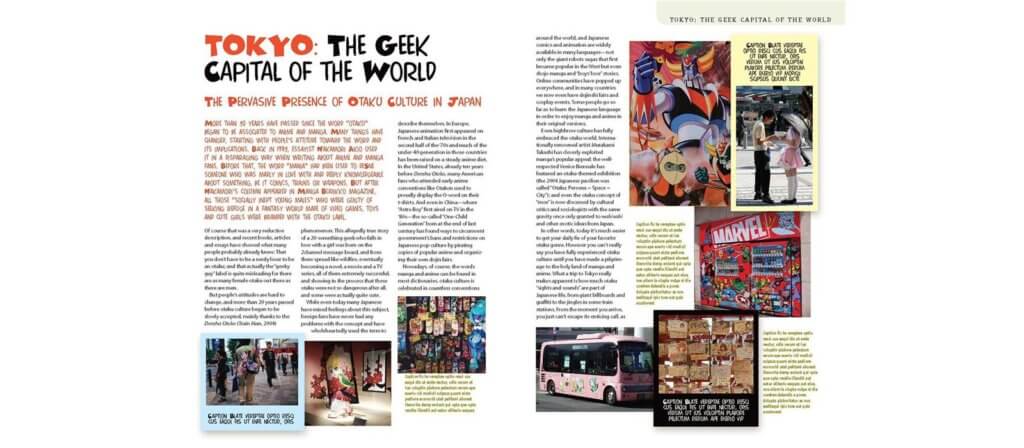 If there were any cons to the Tokyo Geek's Guide, one would be the interviews section. It would have been nice to have more interviews like Patrick Galbraith did for his book, The Otaku Encyclopedia. The guide touted that it had interviews from local otaku experts and street people, yet it didn't seem that way. There are only about 4 interviews from notable otaku figures. I know some readers may not care about this, but having a good number of interviews with experts in areas like Japanese dolls, otaku nightlife or stage plays would make the guide THE printed resource. They would provide some solid information that would satisfy readers interested in learning more.
Another thing is that while the Tokyo Geek's Guide is a great companion for a fan's trip to Tokyo, I feel it serves best as a complimentary book alongside other Tuttle publications like Hector Garcia's A Geek in Japan: Discovering the Land of Manga, Anime, Zen, and the Tea Ceremony (which I have and found to be a great book as well). There may be a time where fans may get overwhelmed and burned out from the information in the Tokyo Geek's Guide due to the breadth of it.
Should You Buy It?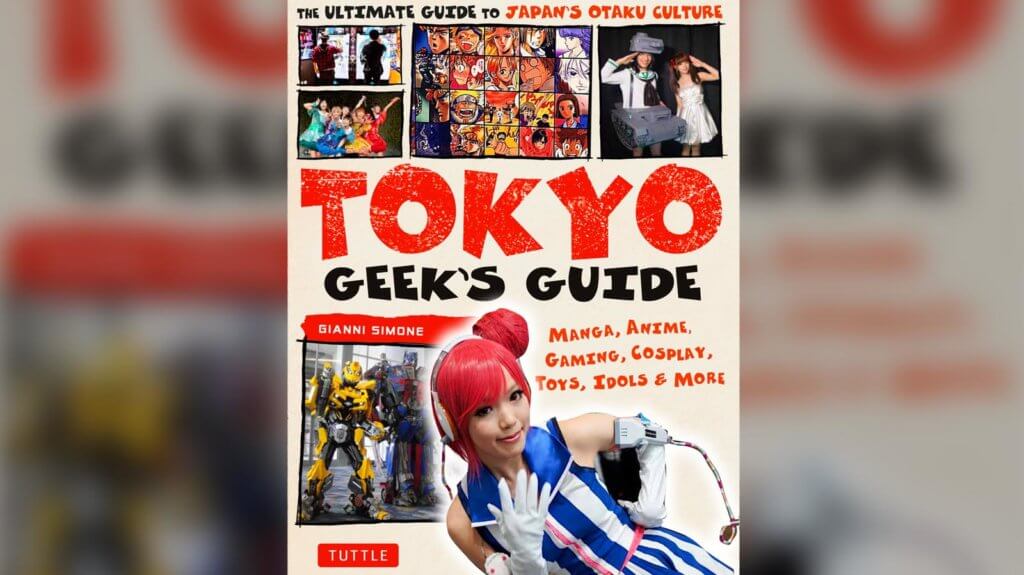 Overall, the Tokyo Geek's Guide is worth the purchase. I learned about a few new places that I want to check out now after reading it. While some of the places mentioned in the book may be out of business by the time fans visit Tokyo (Simone mentions this in the book and comments about a possible 2nd edition in the future), this is a solid entry into checking out the geekier aspects of Tokyo, and a strong debut for Simone. As the popularity of Japanese pop culture continues to grow overseas, the Tokyo Geek's Guide will serve as the ultimate gateway to expand otaku culture into future generations of fans wanting to see the imagination that makes it the force it is today.
If you wish to purchase a copy of Gianni Simone's Tokyo Geek's Guide, the book is available to order on Amazon.
---
Disclaimer: A review copy was provided by the publisher, Tuttle Publishing.
The Good
Amazing coverage on every possible otaku hotspot in Tokyo, including hours of operation, websites, and what to expect
Great photos of Tokyo's various neighborhoods
Clear and concise maps
The Bad
Not enough interviews with other experts of Japanese pop culture
Should be paired with a guide to the non-geeky side of Tokyo to get the possible best experience there
Big thank you to our supporters
From their continous support, we are able to pay our team for their time and hard work on the site.
We have a Thank-You page dedicated to those who help us continue the work that we've been doing.
See our thank you page