I've listened to a fair share of Japanese rock bands over the years. Some of my favorite acts include One Ok Rock, Asian Kung Fu Generation, and Kana-Boon, among many others. I've also discovered a steady number of female Japanese rock bands, each with their own special talents and quirks. This list features a variety of styles, ranging from hard metal idol fusion to pop-punk, alternative rock indie.
Before we get started, some honorable mentions go to the bands Babymetal, Puffy AmiYumi, and Scandal. These female-centered bands need no real introduction and are pretty big on their own merit. Thus, I've left them off the list in order to spotlight other bands that also deserve your attention. So, let's kick things off, shall we?
The Peggies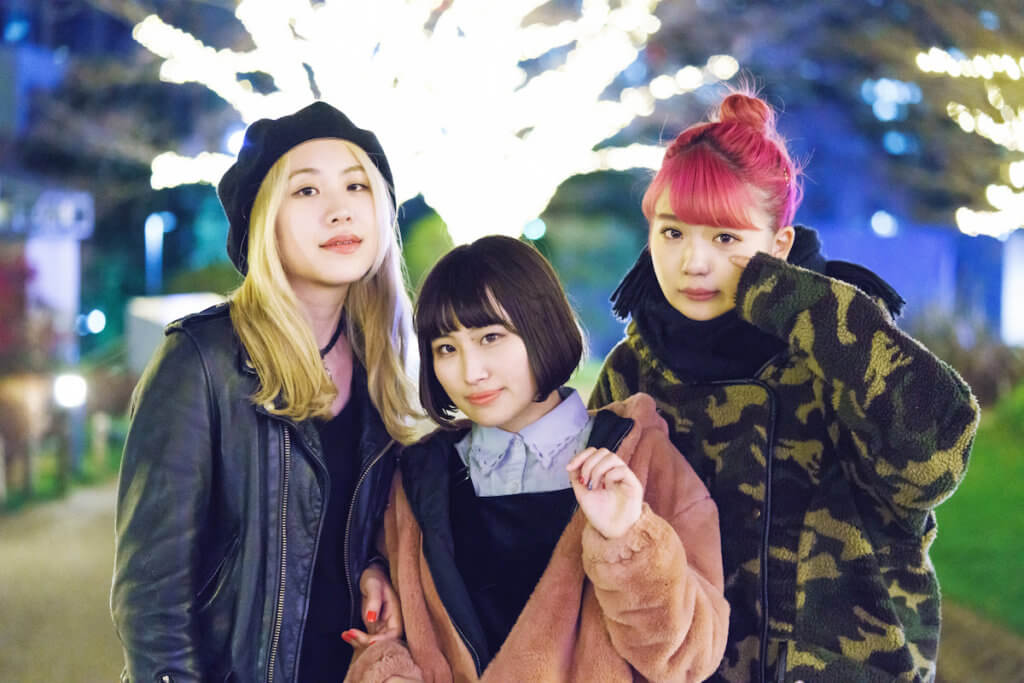 Members: Yuuho Kitazawa (Vocals/Guitar), Makiko Ishiwatari (Bass), Miku Onuki (Drums)
The Peggies are based out of the city of Kawasaki in Kanagawa prefecture, and are a J-Rock band anime fans should be fairly familiar with by now. Their single "Dreamy Journey" is the first ending theme used for Boruto: Naruto Next Generations, and "Stand by Me" is the ending theme to Kunihiko Ikuhara's kappa themed anime Sarazanmai. They also were responsible for the opening theme for Rascal Does Not Dream of Bunny Senpai with "Kimi no Sei" – probably my most favorite song of theirs.
According to JROCK news, the band first formed in 2011, when the members performed at a university live event. In 2014, they released their first independent CD called goodmorning in TOKYO with Poppo Express, followed by their first major-label album in 2015. The Peggies have hit it out of the park lately with brilliant singles, and I can only describe their sound as a driving force that can transition from subtle to dynamic. They have a relatively short discography, but I expect that to change if the band keeps up the great work they've been doing.
SHISHAMO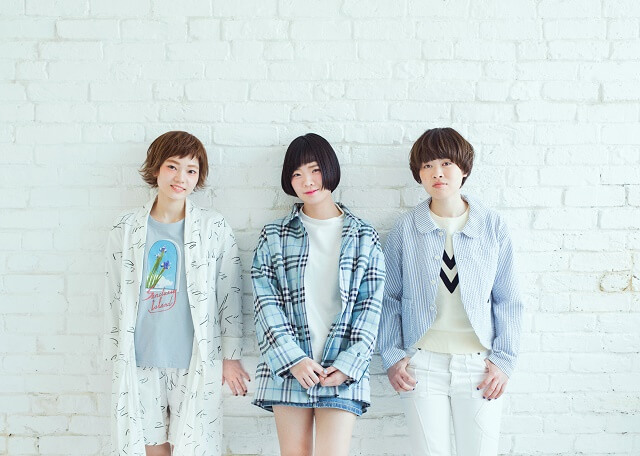 Members: Asako Miyazaki (Vocals/Guitar), Misaki Yoshikawa (Drums), Aya Matsuoka (Bass)
The origins of SHISHAMO feels like it was taken straight out of K-On! This indie J-rock band found its roots in a light music club, where the three original members met in 2010 as first-year high school students. Like The Peggies, SHISHAMO is based out of Kawasaki, Kanagawa, and takes their band name from a small, saltwater fish commonly eaten in Japan. In 2011, they started producing original songs and created their first CD with a song titled "Shukudai ga Owaranai." Soon after, they became radio personalities for a show called All Night Nippon R and embarked on their first national tour months later. As they started gaining popularity across the country, they made a full-length self-titled album in 2013 and haven't looked back since.
Their most recent single "Oh!" is an energetic rock tune great for listening to if you need some extra motivation. I also recommend a listen to "Ashita Mo," which features the J-Rock band jamming out on a track field of sorts. It also has an awesome saxophone solo too.
Stereopony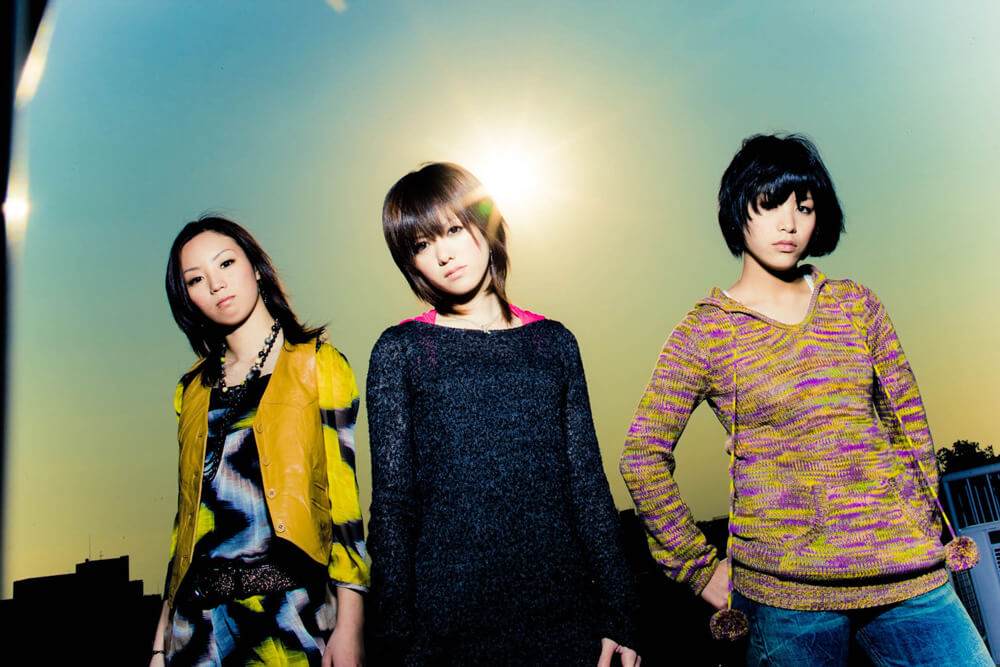 Members: Aimi Haraguni (Vocals/Guitar), Nohana Kitajima (Bass), Shiho Yamanoha (Drums)
It's a shame Stereopony only lasted for six years, from 2007 to 2012. Marked with a so-called "nostalgic" hard garage rock aesthetic and a pure, straightforward sound, they've contributed a fair amount of music to anime over the years. From Tegami Bachi, Bleach, Eureka Seven AO, and Mobile Suit Gundam 00, Stereopony stirs up memories for mid 2000s anime fans. Sadly, the band would be short lived after Aimi underwent throat polyp surgery and Nohana and Shiho took the time to study abroad. They decided to disband soon after, citing waning interest and a desire to do something else.
"Stand by Me" (not to be confused with The Peggies song) is definitely one of my favorite singles from them and was used as the first ending theme for Eureka Seven AO. Other songs I'd recommend listening to are "Namida no Mukou," which features some strong vocals from Aimi, and "Hitohira no Hanabira."
Mary's Blood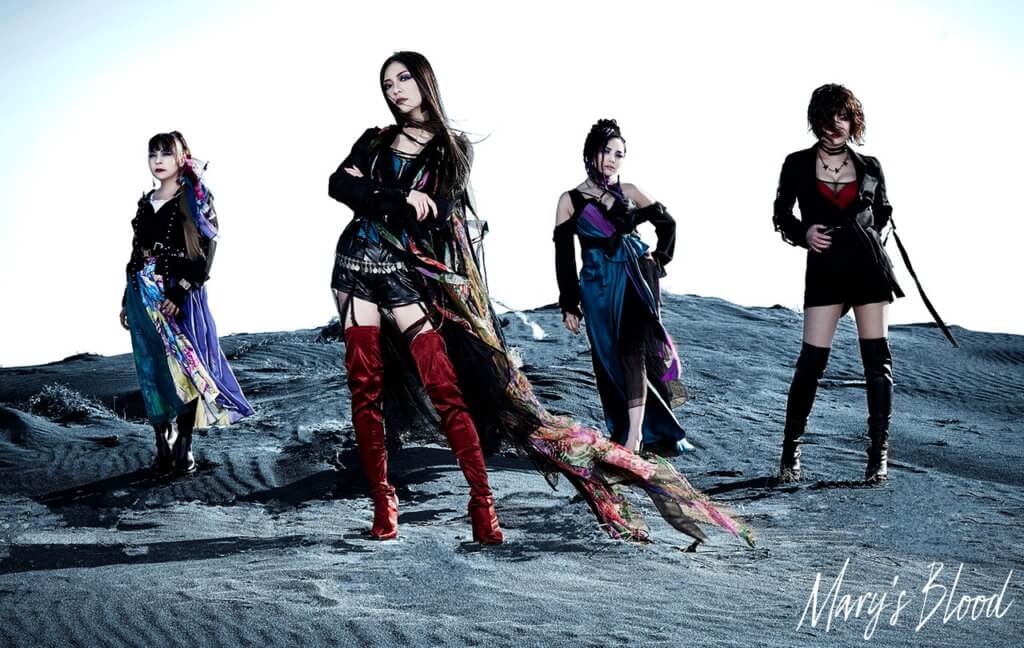 Members: Eye (Vocals), Mari (Drums), Rio (Bass), Saki (Guitar)
This power metal band from Tokyo was formed in 2009 after the breakup of a previous band called Destrose. Mary's Blood is named after the cocktail, Bloody Mary, and they're not afraid to hit you hard with their metal sound and gothic style. Vocalist Eye holds her high notes really well in songs like "Marionette." Aside from opening for Marty Friedman and DragonForce, Mary's Blood is still going strong to this day, releasing their fourth album Revenant just last year and a forthcoming album titled Confessions in 2019.
BiSH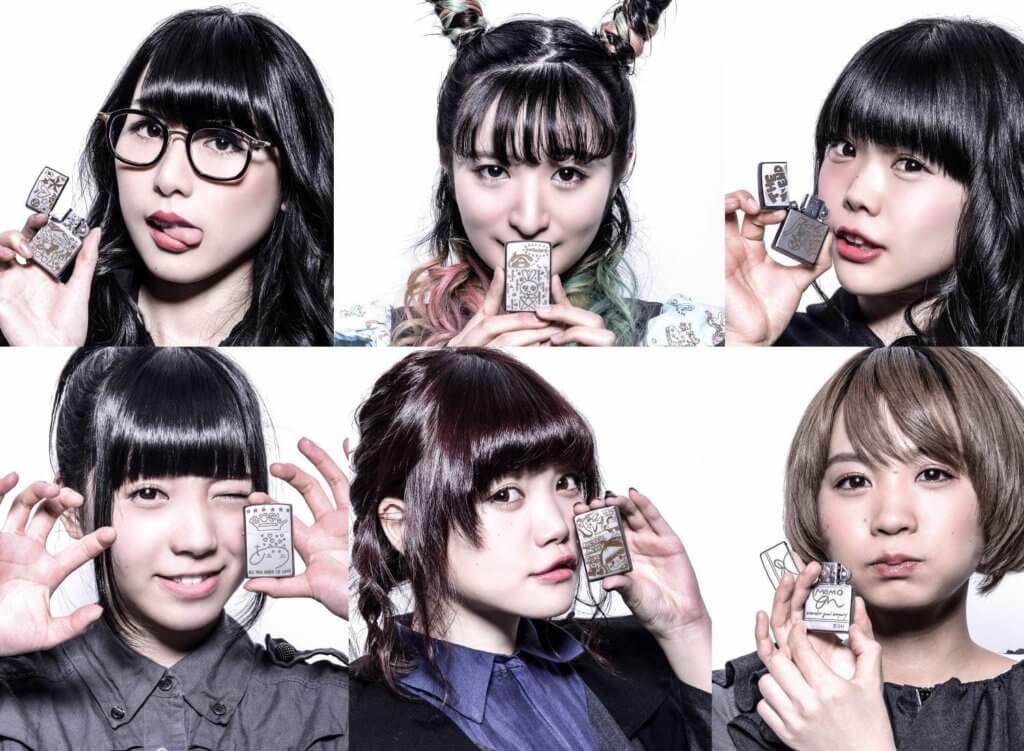 Members: Aina the End, Cent Chihiro Chittiii, Momoko Gumi Company, Lingling, Hashiyasume Atsuko, Ayuni D
The story of BiSH involves a very colorful history of controversies, such as a music video where the girls are covered in poop and its connection to its more scandalous predecessor BiS. BiSH is an anagram for "Brand new Idol Shit," so you know these girls aren't messing around. Conceived as an alternative idol group to counter the trends of AKB48, their musical style ranges from optimistic rock songs to punk inspired tunes. It's kind of tricky to pin down what type of rock genre to classify them as because of their varying musical styles. I guess that's what makes them unique.
Some of BiSH's songs can be heard in anime like Black Clover (Opening 2) and Real Girl, where they sing the ending theme of its first season and the opening for the second season. Their music videos are also something else entirely, so do search them up online because you'll be in for a delightful treat. P.S I think I have a soft spot for Atsuko.
DOLL$BOXX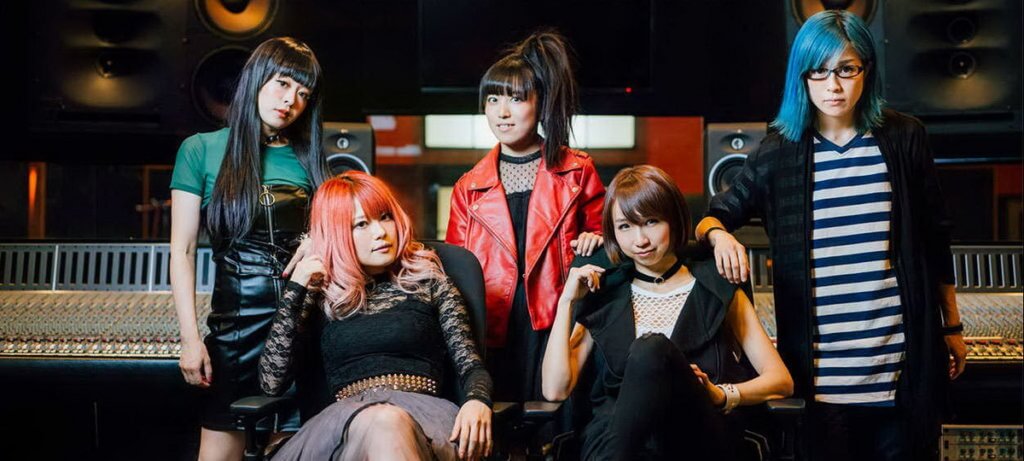 Members: Fuki (Lead Vocals), F Chopper Koga (Bass), Hana (Drums), Tomo-zo (Guitar), Oreo Reona (Keyboard)
Continuing with rock idol groups, we have DOLL$BOXX to entertain the life out of us. The band is sort of a collective spinoff group to the much larger rock band Gacharic Spin. They released their first album Dolls Apartment in 2012, with "Take my Chance" being one of the many highlights in it. Each member has a unique style to them, and their music isn't afraid to break conventions and be assertive when the time is right. This is demonstrated in the music video for "Take my Chance," where they entertain a group of otaku as rocking maids.
GANGLION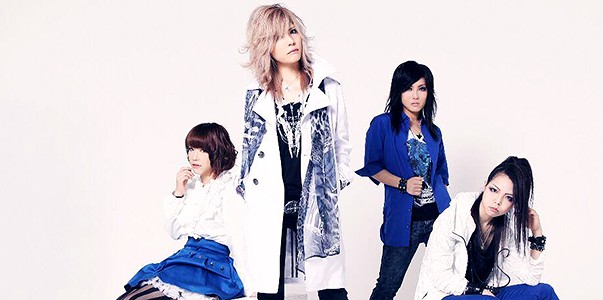 Members: Oni (Vocals/Guitar), Sagara (Guitar), Yui (Bass), Vivi (Drums)
GANGLION songs often feature hard hitting sounds, dark edge, and some distinct visual kei elements. Vocalist Oni really knows how to project her strong voice in the chorus of her songs. The rest of the band compliments her vocals with the smooth accompaniment of guitar, bass, and drums. The band is unfortunately on an indefinite hiatus, but I do recommend checking out "SAVE YOUR HEART" and "NEVER EVER AGAIN" if you want to get a taste of what they're all about.
Lucie, Too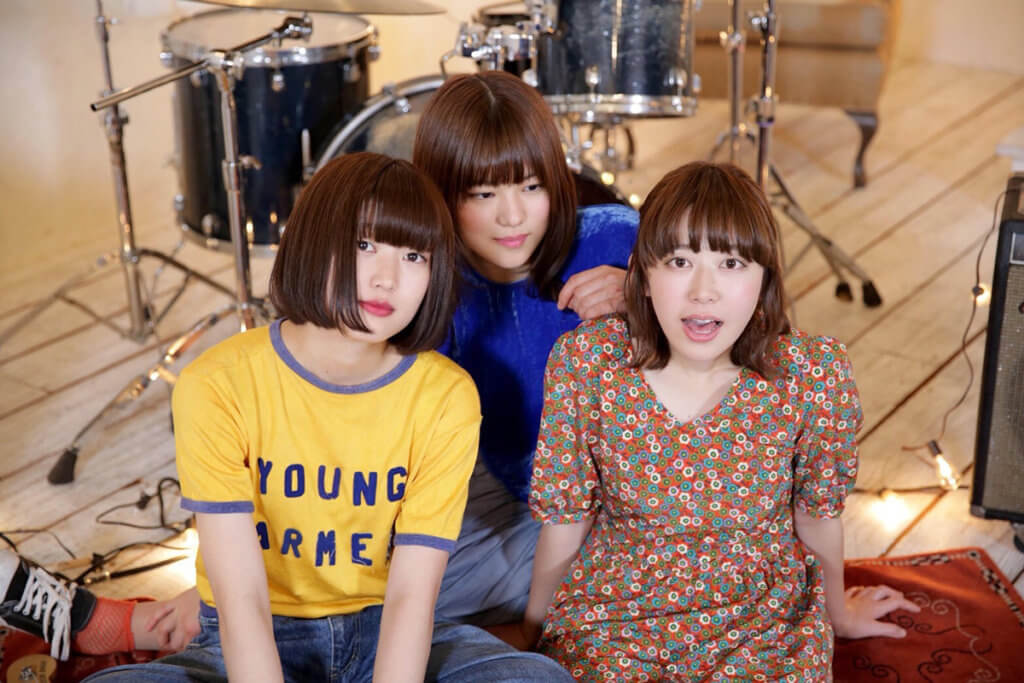 Members: Kanako Serizawa (Bass), Chisato "Chisa" Kokubo (Lead Vocals/Guitar), Naho Shibahara (Drums)
Hailing from the city of Utsunomiya, Lucie, Too's music soothes us when we're down and makes us happy whenever we hear their jamming light rock singles. If you enjoy listening to The Peggies or SHISHAMO, then I recommend a listen to some songs from Lucie, Too as well. I've read somewhere that their musical style is like The Pillows, and I can definitely hear a similarity. In addition to "EGOIST," their single "HOMETOWN" is also a great listen. They refer to themselves as an indie pop band, and while they have a pretty good following right now, they're bound to take off in popularity soon.
Tsu Shi Ma Mi Re (TSMMR)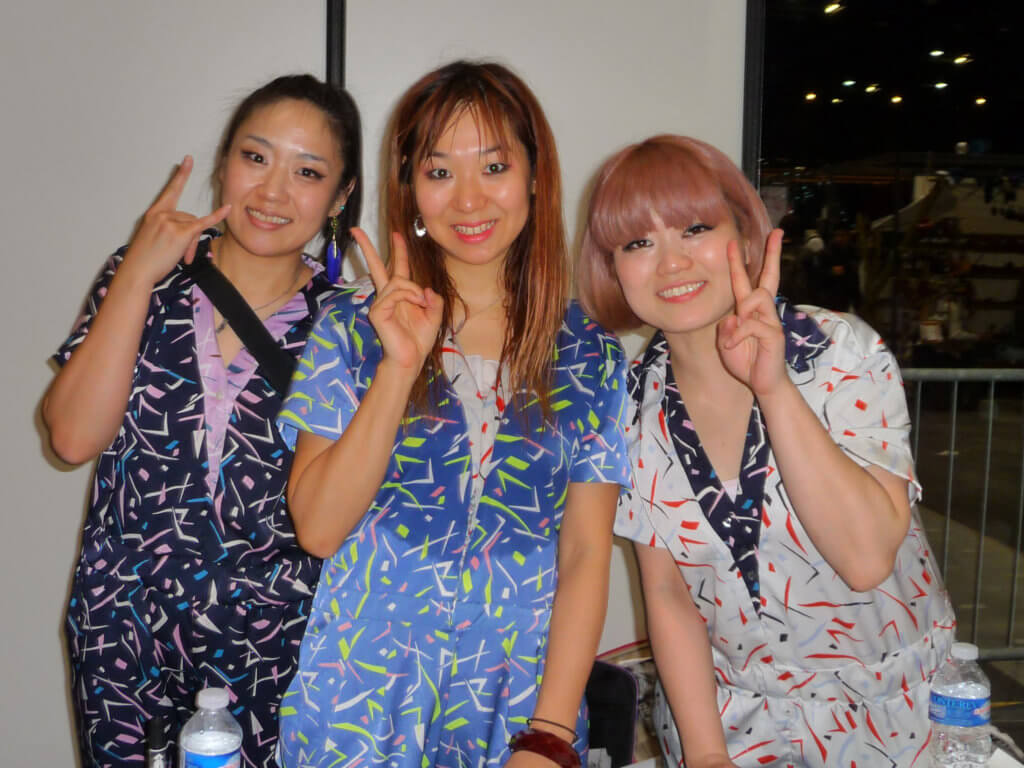 Members: Mari Kono (Vocals/Guitar), Yayoi Tsushima (Bass), Maiko Takagi (Drummer)
If you need more punk rock in your life, Tsu Shi Ma Mi Re (often called TSMMR for short) are your go-to trio for experimental, artistic rock music. Influenced by the likes of Rage Against the Machine, they're definitely a band that goes beyond what people usually think of all female rock acts. Their musical style can be surreal and often covers subjects like food, death, and sex. "Tea Time Ska" is a good example of this, mixing cute vocals and low, angry grunts while conveying a story of a jealous father expressing anger for his daughter serving her boyfriend tea. If you ever catch TSMMR live, they often close their live shows with this song.
In 2006, they were invited to performed at Anime Central, and also served as an opening act for the Suicide Girls Live Burlesque Tour. They've done several tours in the United States before, so if they return, be sure to book a ticket and check them out live. In the meantime, check out their music video for "SPEEDY WONDER."
Band-Maid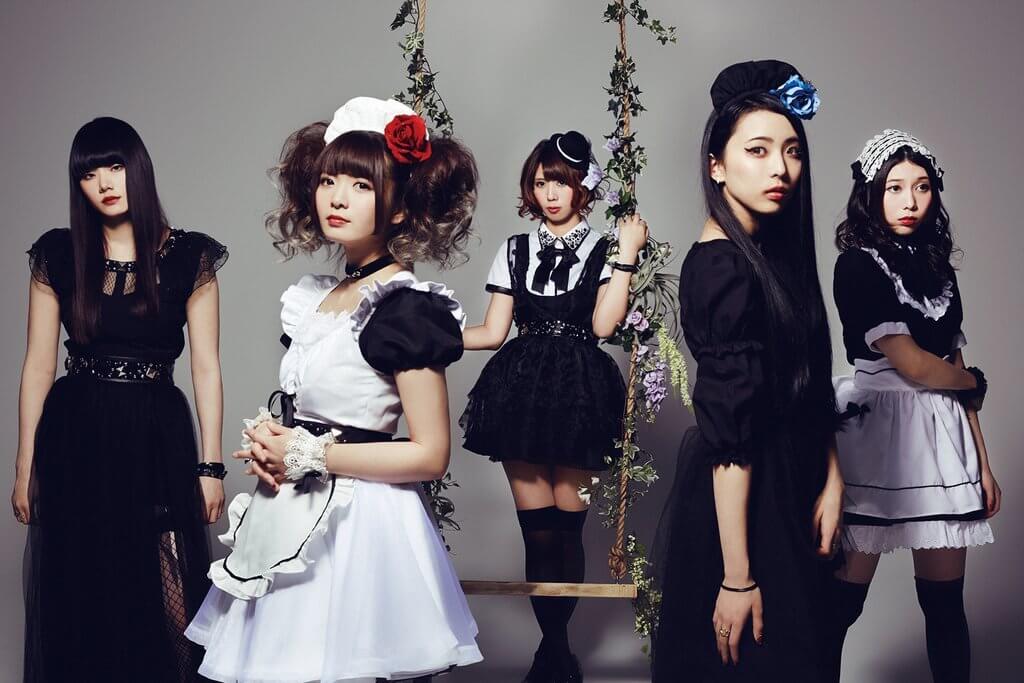 Members: Saiki Atsumi (Lead Vocals), Miku Kobato (Rhythm Guitar), Kanami Tono (Lead Guitar), Akane Hirose (Drums), MISA (Bass)
Returning to the theme of rocking maids, Band-Maid is a group that practically identifies with the concept. In contrast to cutely referring to their male and female fans as "masters" and "princesses," Band-Maid goes all out in their aggressive style of guitar work, drumming, and singing. Their logo is a cool rendition of a bow and ribbon combo often used in maid cosplay. "Bubble" is a great music video that introduces just what this band is all about and seems to have its thumbnail inspired by the recent Bohemian Rhapsody film.
There are so many awesome female J-Rock bands out there, but we can't cover all of them. After listening to these choices, what do you think of this list? Are there any bands you think we missed? Let us know your thoughts!
Big thank you to our supporters
From their continous support, we are able to pay our team for their time and hard work on the site.
We have a Thank-You page dedicated to those who help us continue the work that we've been doing.
See our thank you page