KWEH!
Those of you who love basketball and Japanese pop culture may have heard of Slam Dunk, a manga/anime series by Takehiko Inoue. If you had not, you are at the right place! This #ThrowbackThursday I am introducing Inoue, an influential and passionate manga artist. He is also one of my favorite manga artists in terms of art style.
Early Life and Works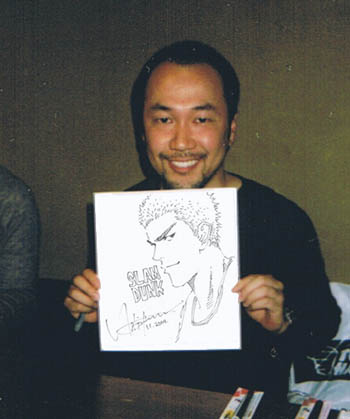 Takehiko Inoue (井上雄彦 Inoue Takehiko, real name Nariai Takehiko, 成合 雄彦) is a Kagoshima Prefecture native. Inoue was born in Okuchi City (now Isa City) in 1967. During his high school years, he delved into playing basketball, a passion that still has a big influence on him until today. Inoue's first taste of being a mangaka (manga artist) was working as the assistant for Tsukasa Hojo during the production of City Hunter.
Slam Dunk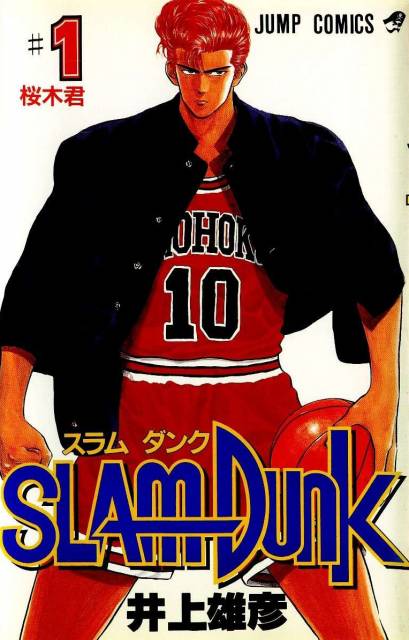 Inoue's biggest break–I really mean big–was Slam Dunk (スラムダンク, Suramu Danku). He combined his passion for basketball and his ability as a mangaka in this international hit. The manga ran from 1990 to 1996 and was adapted into an anime series as well as several anime films.
The success and popularity of Slam Dunk also created a boom for basketball in Japan and other Asian countries.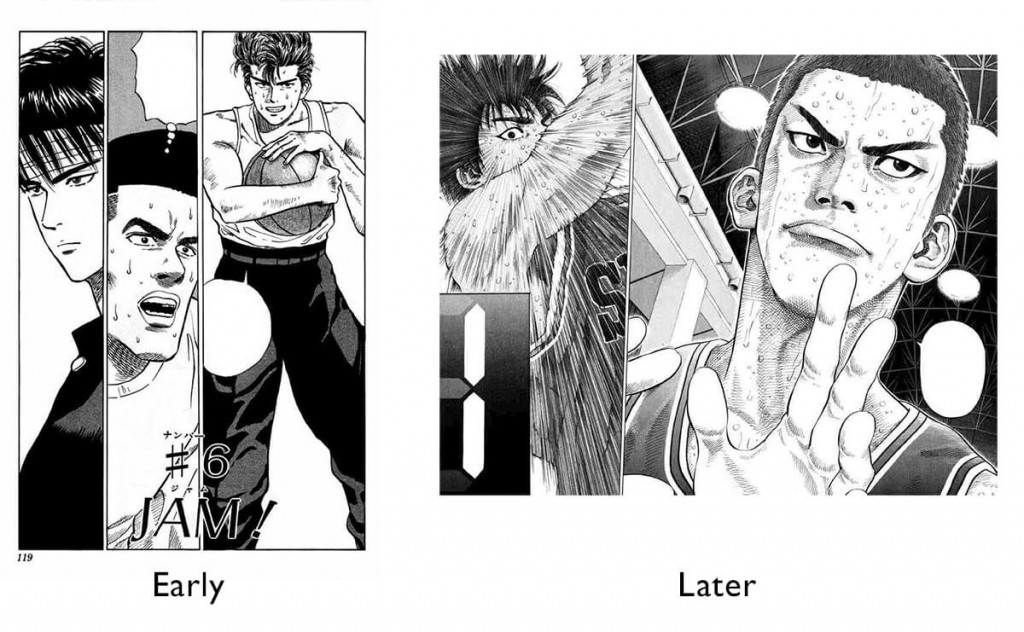 Avid manga readers may notice style changes happening as the artists get better with their respective works. Inoue began establishing his art style with Slam Dunk. You can see the difference in quality if you compare the early and later drawings.
If you are interested in watching the anime, Crunchyroll has all the episodes. Just follow this link.
Buzzer Beater and Real
After finishing up Slam Dunk, Inoue was still not done with basketball. He penned Buzzer Beater (ブザービーター, Buzaa Biitaa), a manga about an intergalactic basketball competition starring a team sent from Earth.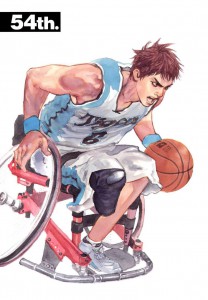 Another work about basketball by Inoue is Real (リアル, Riaru). However, unlike the shounen (young boys) demographic of Slam Dunk, Real is aimed at the seinen (youth or older/adolescent boys). Real is about wheelchair basketball and deals with emotional as well as psychological issues of physical disabilities. Inoue started working on Real in 1999. It is one of two Inoue's ongoing projects. The other one is…
Tale of A Vagabond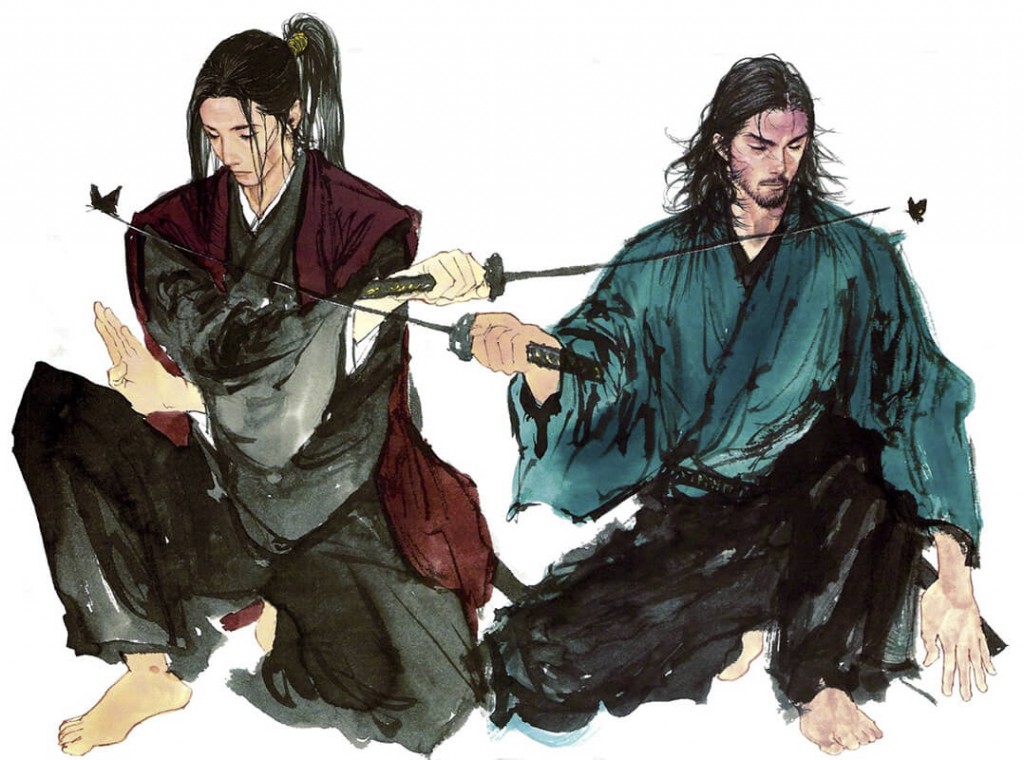 Vagabond (バガボンド, Bagabondo) is the other currently running manga by Takehiko Inoue. The manga began in 1998. Unlike his other famous works about basketball, Vagabond is a fictionalized story of the legendary Japanese swordsman Miyamoto Musashi.
Vagabond is based on Eiji Yoshikawa's novel Musashi which itself is also a fictional story of Musashi. In this manga, Inoue looks at Buddhism philosophy, Musashi's developmental stages, and more inward character growth.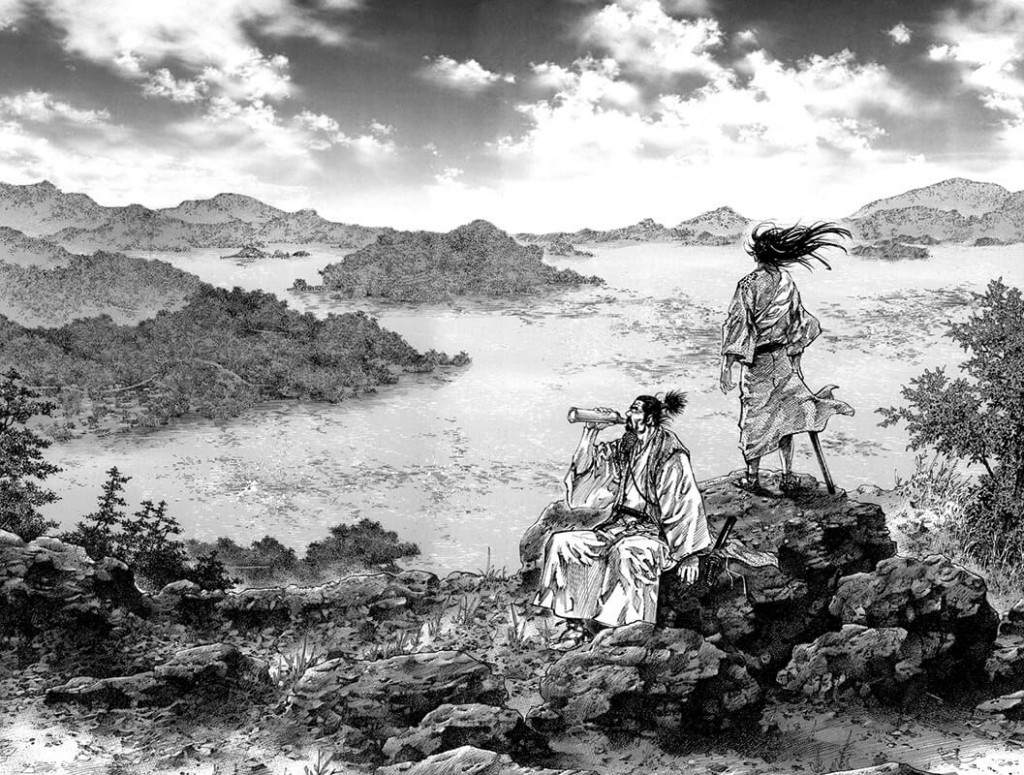 This manga is my personal recommendation and favorite among Takehiko Inoue's stellar selection of stuff to study. I happen to love the subject matter and the reflective storytelling. I also love Inoue's use of ink and brush as well as the lush rendering of the environment.
Viz is currently carrying the manga in the US should you be interested.
Other Works
Aside from the major series, Inoue has worked on several short stories, one-shots, a wall painting for the opening of Kinokuniya New York City featuring Musashi and Sasaki Kojiro from Vagabond, character designs for Lost Odyssey, and various cover arts.
Speaking of a throwback, here is a bonus: an excellent animated commercial of Shiseido's product using Slam Dunk's characters that I used to watch many years ago.
Takehiko Inoue's Legacy
With basketball as one of his passions and the success of Slam Dunk, Inoue created The Slam Dunk Scholarship program in 2006. The scholarship funds send 17-18 year-olds to college preparatory school in America.
He has received many awards for his works including the esteemed Tezuka Osamu Cultural Prize in 2002 for Vagabond.
Tadatoshi Fujimaki of Kuroko's Basketball (Kuroko no Basuke) has reportedly stated that Takehiko Inoue's Slam Dunk is an influence on his work.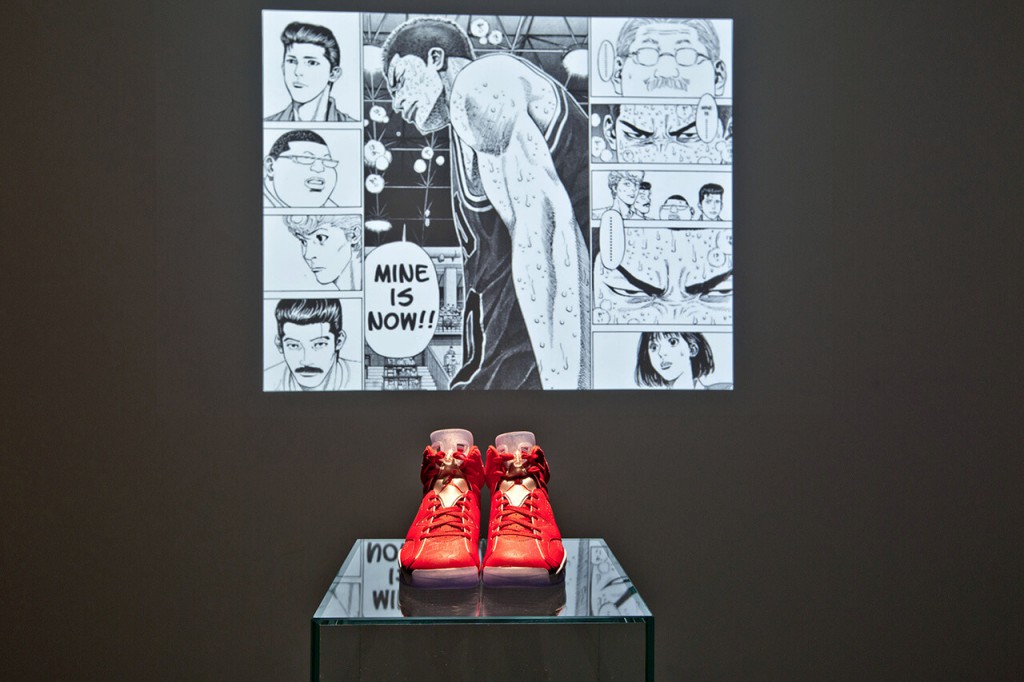 Air Jordan also has a limited edition series based on Slam Dunk. More of the photos can be viewed here.
What I Like About Takehiko Inoue's Art
For me, Inoue's characters always have exaggerated realism. They look grounded and sturdy while still but can also be sharp yet flowy when they move.
Inoue knows humans tend to focus more on eyes and facial expression of a character. As such he prioritizes in getting the emotions of the characters right.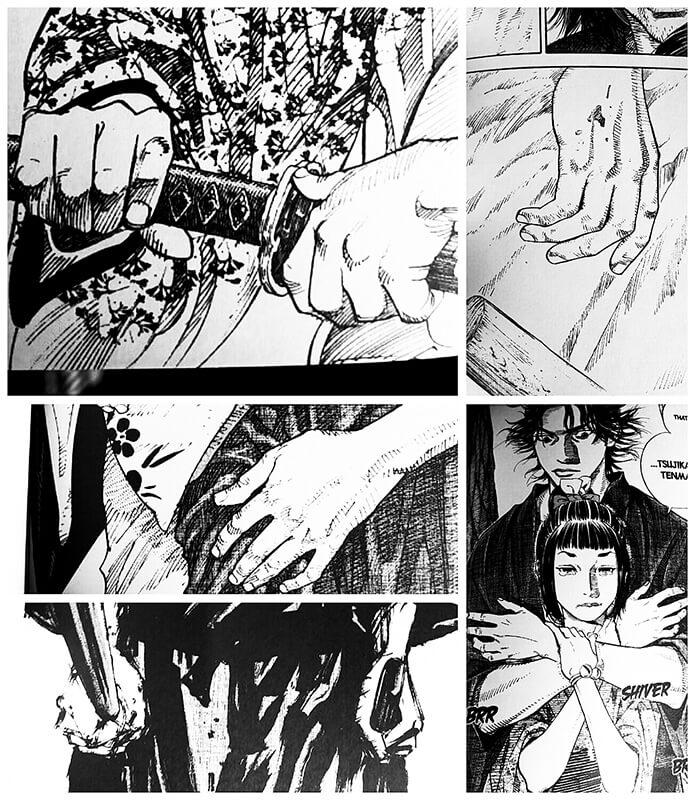 The other thing I noticed is how lifelike the fingers are. Though the fingers and hands are not given as much care as the faces are, they still convey the characters' states of mind. All the more impressive considering drawing hands and fingers is usually a very hard thing to master.
In an interview with CNN, Inoue commented that using brush and ink is rather uncommon for manga artists. The only other artist I can remember who uses brush fairly regularly is Takahashi Tsutomu, who created Skyhigh, SIDOOH, Jiraishin, and several other works.
Have you read any of Inoue's works? If so, do you have any favorites? Leave some comments below!
Sources: About.com (Takehiko Inoue), YouTube(CNN interview), CNN.com (interview with Takehiko Inoue), Gamespot.com (Comic Vine – Takehiko Inoue), TVTropes.org (Takehiko Inoue), Wikipedia (Slam Dunk).
Big thank you to our supporters
From their continous support, we are able to pay our team for their time and hard work on the site.
We have a Thank-You page dedicated to those who help us continue the work that we've been doing.
See our thank you page