Somewhere along the timeline of me consuming anime, some titles stand out more than others. R.O.D -THE TV- or Read or Die -the TV- is one that left a fond impression. It is a fairly complex, really cool, heartwarming, and sometimes comedic series that explores ideas that I was interested in.
History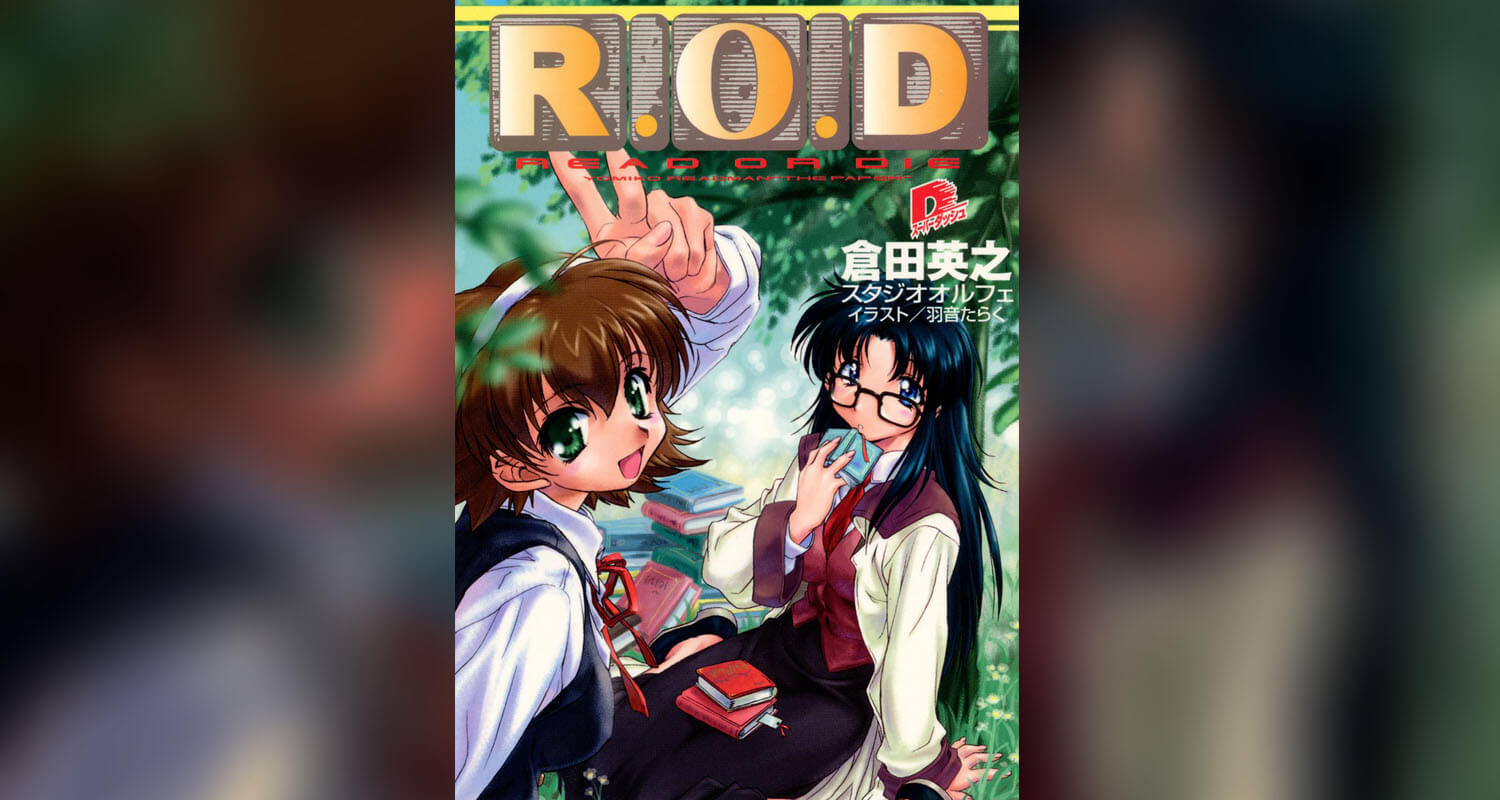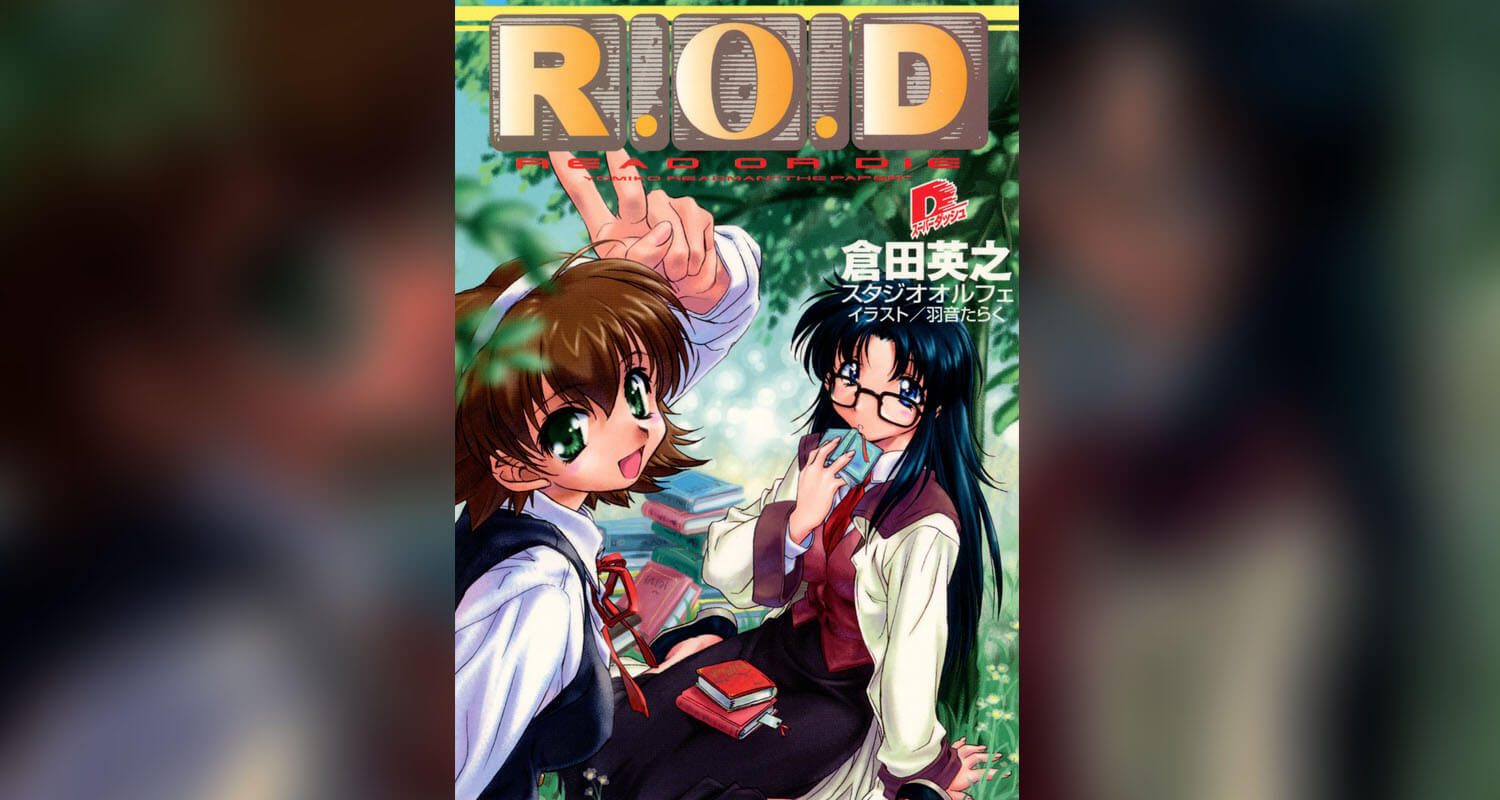 Read or Die started as a light novel series written by Hideyuki Kurata. It primarily features Yomiko "The Paper" Readman as a powerful paper master, someone who is able to manipulate paper into weapons, creatures, bullet shields, or makeshift vehicles. The light novels began circulating in 2000 and still continue with the most recent release of Volume 12 in August 2016.
In early 2001, Studio Deen adapted the story into Read or Die (OVA), a three-episode animated series featuring the main cast from the light novel series. The OVA was crammed with stories, intricacies, and action sequences involving people with superpowers such as Readman herself. To start, there are clones of historical figures like Ikkyu Soujun, Ludwig van Beethoven, whose ability can cause people to kill themselves by playing the lost "Death Symphony", and Genjo Sanzo who wields the extendable staff Nyoi-Bo.
R.O.D -The TV- came out in late 2003, spanning 26 episodes. Geneon acquired the distribution rights in the North American region and started releasing the series in 2005.
Synopsis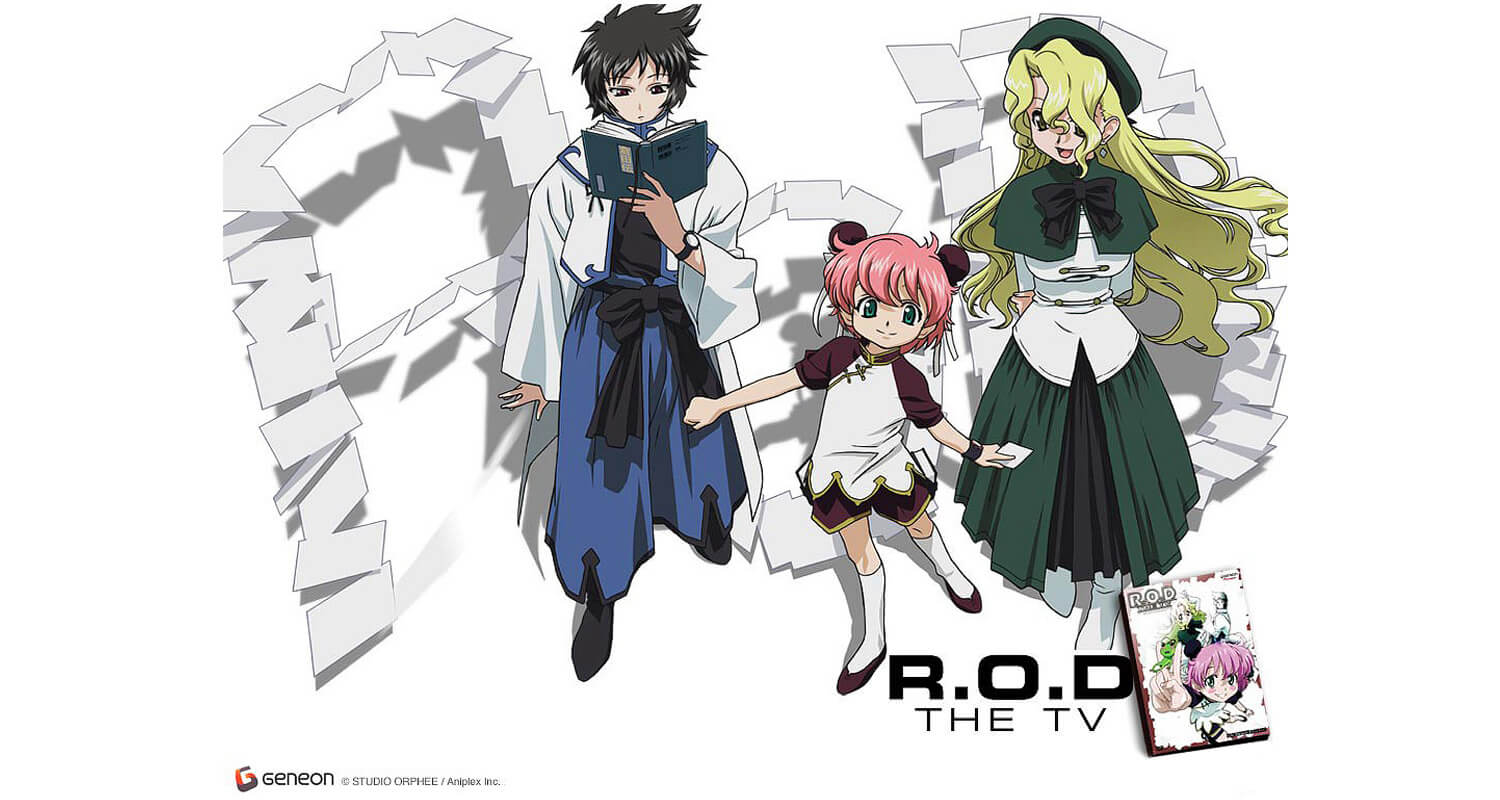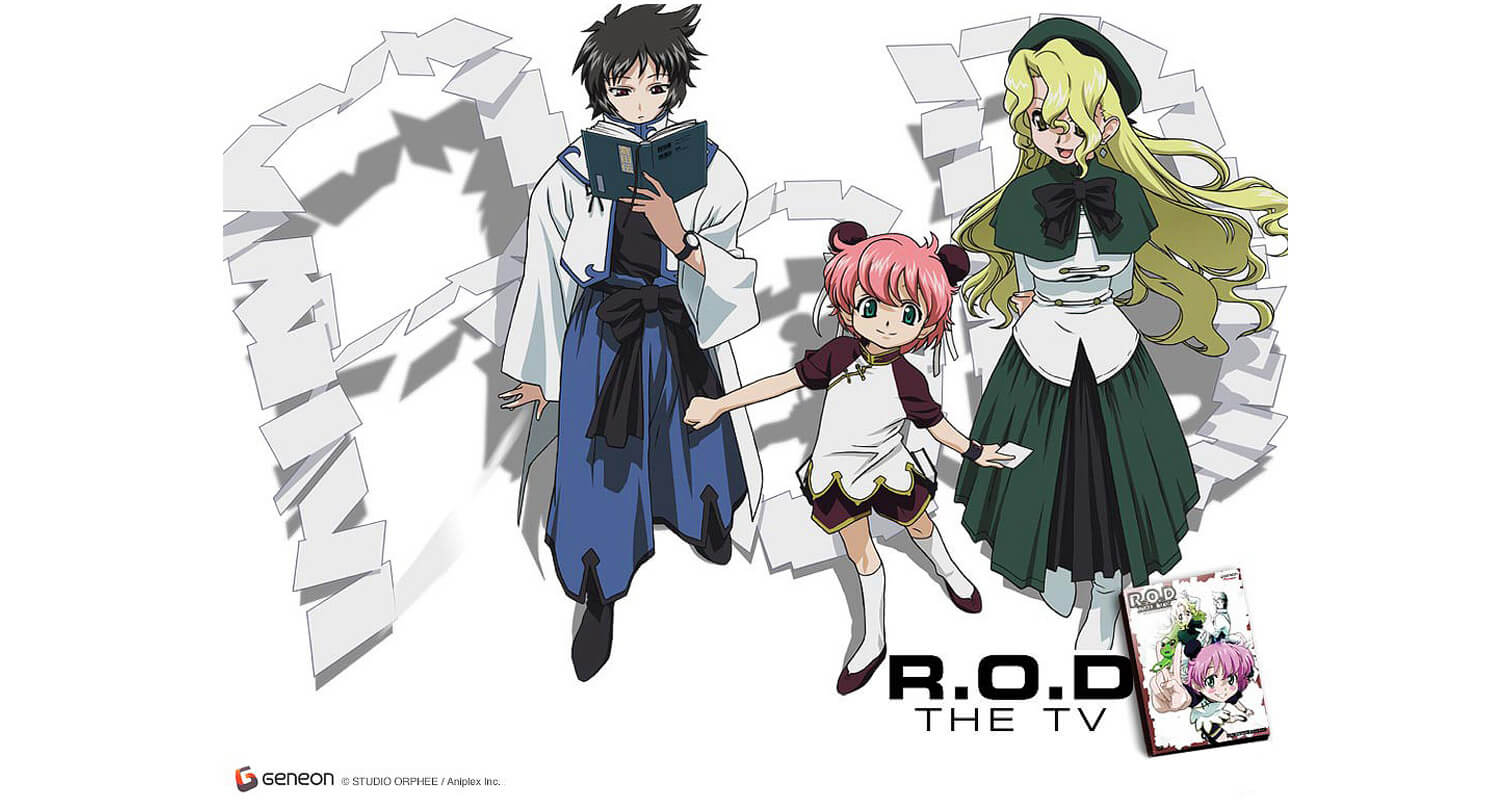 R.O.D -The TV- picks up five years after the events in the OVA. It stars the Paper Sisters, three unrelated ladies (one still in middle school) who became a family before the series starts. The three of them are paper masters, though their skills are less potent than Readman and more specialized. They secretly work for the Dokusensha, a Chinese publishing company with the side job of acquiring powerful books.
Anita King is the middle schooler who dislikes books. King is very agile and focuses on the offensive side of paper manipulation. Maggie Mui is the tall, quiet, and boyish middle sister. Mui is very adept at creating paper creatures, even though she is capable of other kinds of feats. She is probably the strongest, most durable, and most intelligent of the three. The oldest is Michelle Cheung, the gentlest and most cheerful of the sisters. Cheung excels at creating paper bows and arrows and setting traps. She is also the strategist and leader of the trio. There are more personality differences between the three and they make an interesting and comedic combo. One running gag involves the humongous amount of books read by both Michelle and Maggie in contrast to Anita's strong dislike for books.
The sisters are tasked with protecting a famed author named Sumiregawa Nenene. She is a prodigy novelist who has a deep friendship with Readman. The four eventually get caught up in rivalries between Dokusensha and the British Library. Oh, Readman returns after a while to help our protagonists, so look forward to an astonishing display of paper mastery.
What I liked about the Read or Die animated series
Character relationships
Having watched both Read or Die the OVA and TV series, I can safely say they are quite different. Things flow faster in the OVA because of the shorter duration. R.O.D -The TV- has more of the day-to-day stories of the four protagonists. I happen to like those "intermissions" because they give some humorous and endearing insights to the characters.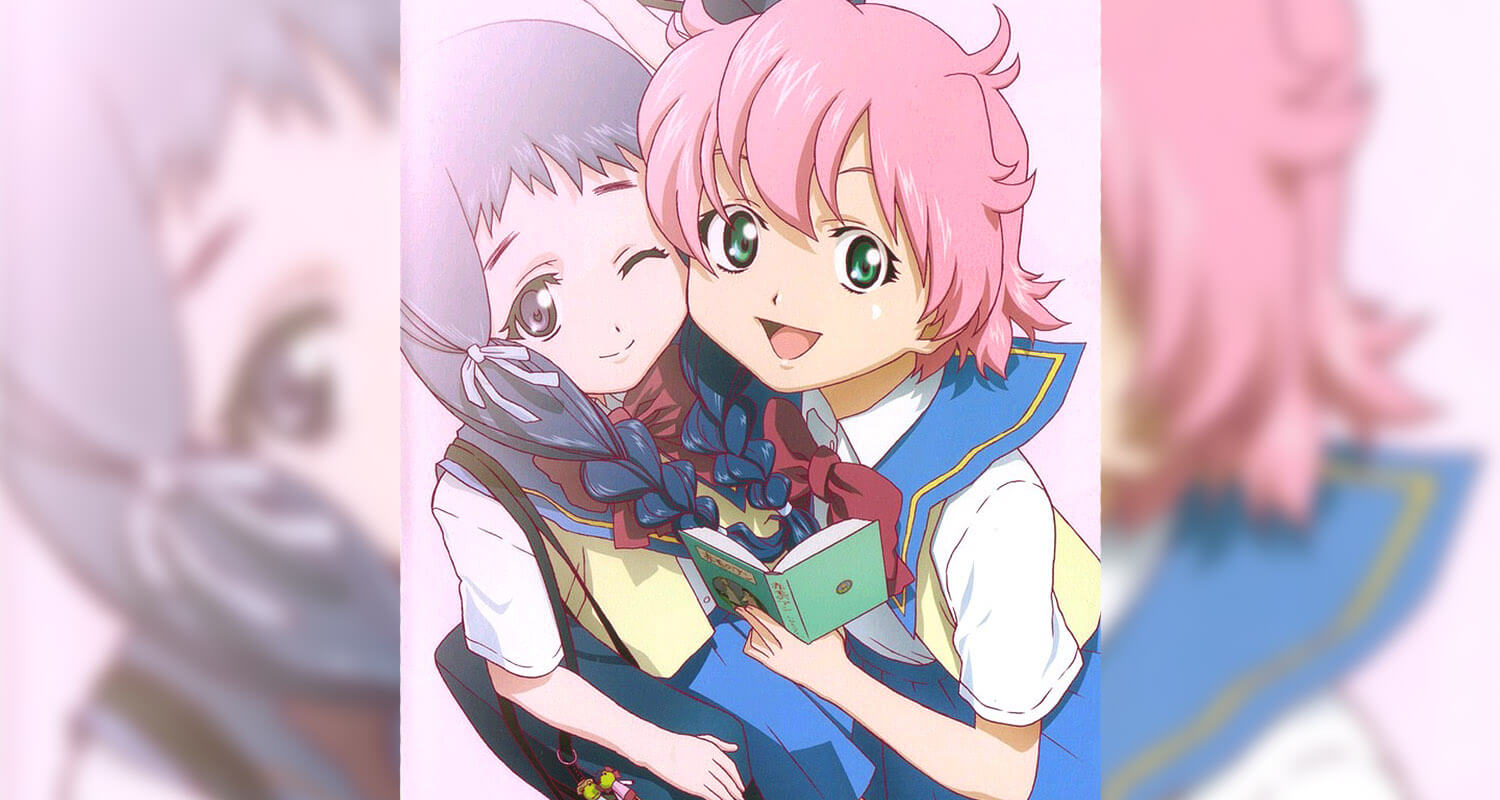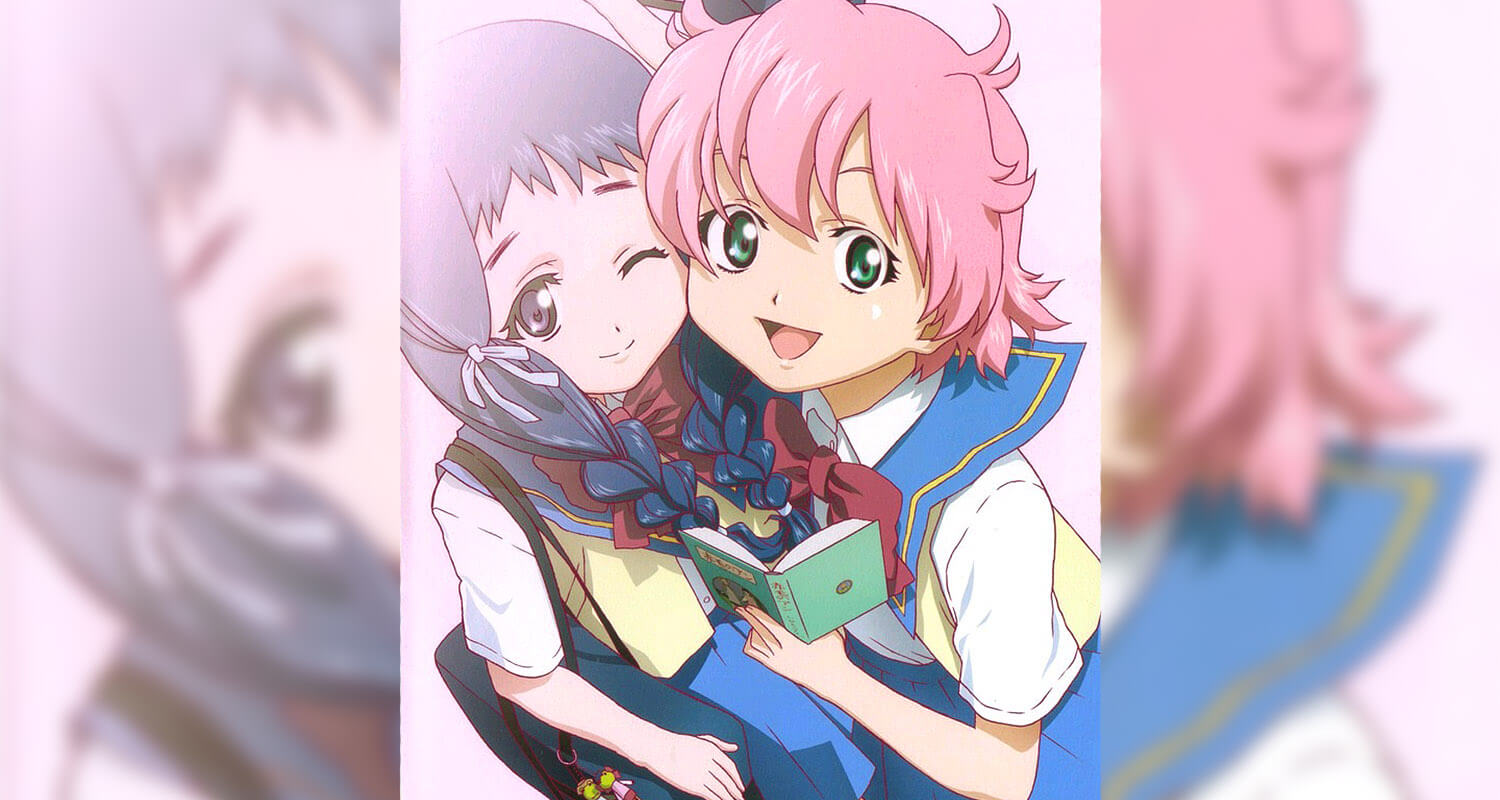 There are other notable relationships between the main and secondary characters. One example, King and her best friend Hisami Hishiishii (what a name, right?) quickly become friends on the day King enrolls for school. Their friendship grows due to a mutual admiration of one another's strengths and different personalities.
Interesting and fantastical themes
There was probably a trend I did not know about in the 2000s when there were several popular Japanese works talking about large scale information and media control. Aside from Read or Die, Hideo Kojima's Metal Gear Solid 2: Sons of Liberty, Library War (another light novel series adapted into a short animated TV series), Tatakau Shisho (also known as The Book of Bantorra), and Ghost in the Shell: Stand Alone Complex used the idea as an overarching plot. Back then, I was very much on board with the idea thanks to having played MGS 2 and listening to Kojima's sermon via the game. Information control is real and is even more prevalent and important in the era of the Internet.
While Library War deals with the issue of censorship and freedom of expression, information, and published material as a form of control/power, Read or Die literally makes certain supernatural books sources of dominance. Dokusensha and the British Library are both maintaining information control on the East and the West respectively. Both have important head figures who have lived for millennia. Mr. Gentleman governs the British Library and a mysterious lady named China leads the Dokusensha. As a way to preserve his decaying body, Mr. Gentleman split much of his knowledge into seven books, each with its immense power while waiting for the next host body. Those books become bargaining chips for someone at the British Library to bring back the British Empire's former glory. It may sound ridiculous but the premise should not surprise you considering the fantasy.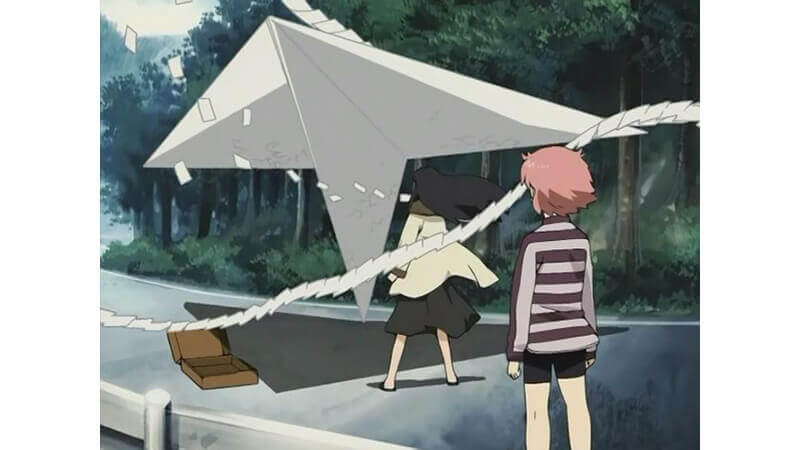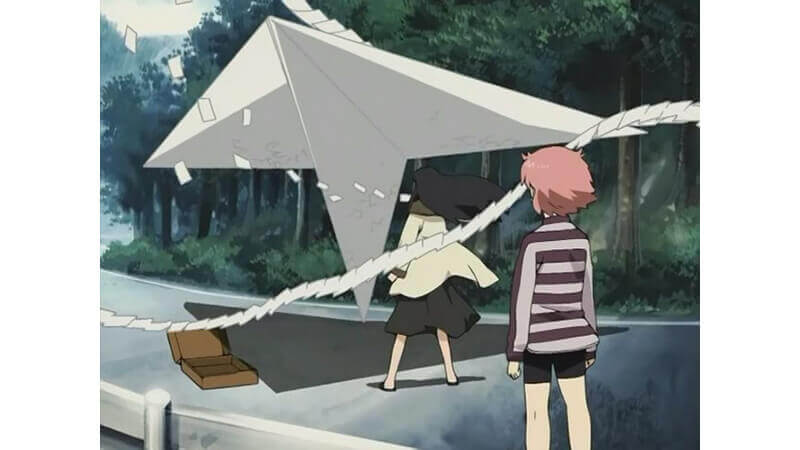 Paper mastery is an unexpected skill considering how fragile and weak papers can be. However, it also shows how versatile and malleable the material can be. Very skilled paper users like Yomiko Readman are a one-man army that can demolish buildings by themselves. Even though papers are weak against fire and water, one can train to resist them to a certain extent. The different masteries of each of the characters, especially the Paper Sisters, add variety and sense of struggle to the action sequences. As a result, the trio is a great team to root for because of their different abilities and how well they work as a team.
Do not forget about that music
One of these days I should make a song selection for Taku Iwasaki because his music oozes C.O.O.L. Iwasaki composed a suite of jazzy, 70s/80s spy film-like songs for R.O.D -The TV- that range from moody, thrilling, suspenseful, to emotional.
I learned about Iwasaki from one of my all-time favorite super robot anime, Tengen Toppa Gurren Lagann. Similar to the Read or Die anime series, Iwasaki's compositions for TTGL varies quite wildly from touching, moody, to over-the-top and exciting. I would share a song he wrote for Gurren Lagann but this song from R.O.D -The TV- is more appropriate. Have a listen!
Is there anyone who has read the light novel or watched the OVA and/or TV series? What do you like about the series in general?
Big thank you to our supporters
From their continous support, we are able to pay our team for their time and hard work on the site.
We have a Thank-You page dedicated to those who help us continue the work that we've been doing.
See our thank you page