The tenth anniversary of Izumi Sakai's death was in May of this year (2017). I somewhat regret having not written anything about Sakai and Zard then. Better late than never, as they say. So, allow me to introduce Izumi Sakai and Zard to you. Wait, two names? No, not quite, as you will learn further down.
History of Izumi Sakai and Zard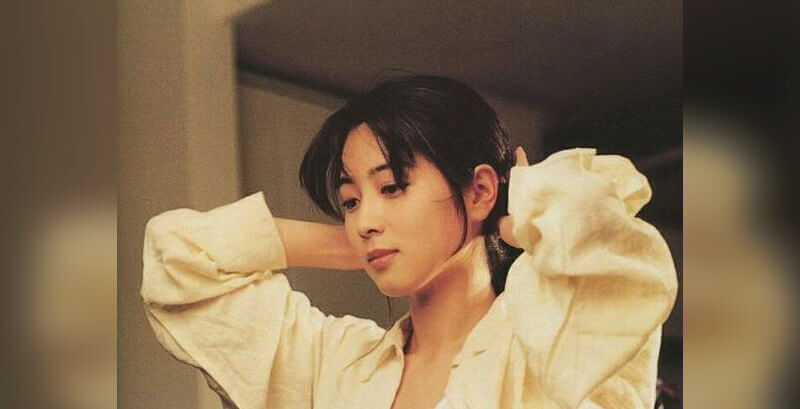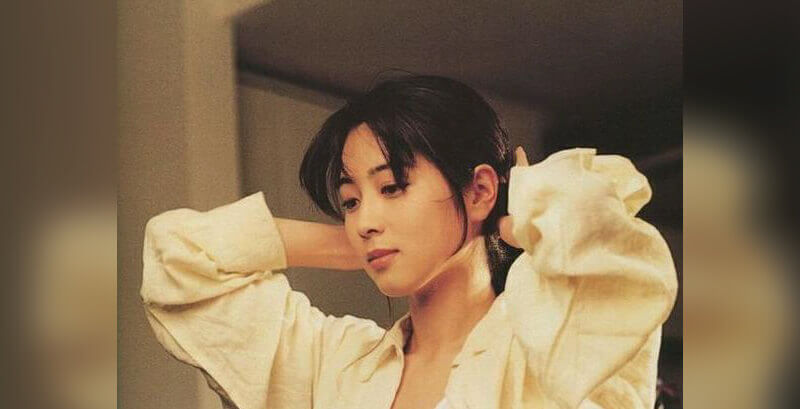 Izumi Sakai (坂井 泉水, Sakai Izumi) was the professional name for Sachiko Kamachi (蒲池 幸子). Sakai was born February 6, 1967, making this year her 50th birthday if she were still alive. Her music interest began early but her musical career only took off in the early 1990s. Sachiko Kamachi was recruited into Zard (ザード, Zaado), a five-person pop rock group. Kamachi, who started as a model, changed her name to Izumi Sakai in hopes of distancing herself from her former career. Sakai performed as the vocalist, frontman, songwriter, and lyricist of the group.
Zard was very successful in Japan. The band had numerous hits that sold many copies. As the other original members left one by one, Sakai remained until the end. Thus, Izumi Sakai and Zard are very much the same in terms of public appearance.
Sakai was diagnosed with cervical cancer in 2006 and had been going treatment up till her untimely death. In Late May 2007, she fell while taking an early morning walk at Keio University Hospital. Someone found her unconscious and she was rushed for emergency treatment. Unfortunately, she passed away the next day due to head injuries. Izumi Sakai had celebrated her 40th birthday a few months prior.
Sakai maintained good relationships with other bands and singers. She had written a few songs for bands that were under the same management. Her death was a shock for many prominent Japanese artists and public figures.
Activities after Sakai's death
Officially, Zard has ended their time as a band. However, the band still held concerts as tributes to Sakai and the fans. In those concerts, the band played live instrumental performances while playing videos of Sakai singing.
The band also released a couple of posthumous singles written before her death.
Song Selections
Zard/Sakai sung many songs for TV and several anime shows. Their debut single, "Good-by My Loneliness" accompanied a TV drama. Another single, "My Friend" was one of the ending songs for the Slam Dunk anime. To me, Sakai has a calming and soothing way of singing even when she sings energetic rock songs. Perhaps it is her gentle demeanor or her composed stage presence. Generally, I love Sakai/Zard's songs for the uplifting melodies. I initially thought Sakai's singing lacked power, but I grew accustomed to it and even found it comforting.
Don't You See!
https://www.youtube.com/watch?v=CYZ3CrAptSU
"Don't You See!" was one of my earliest encounters with Zard, followed by the song below. Dragon Ball GT used it as an ending theme. Before you ask, no, I did not watch the anime because, for me, Dragon Ball ends after the Buu Saga. Anyway, this is one of my favorites from Sakai/Zard's discography. As you can see, this is one of the concerts where the band played live instruments to accompany Sakai's voice. A symbolic and touching way to continue her "presence" in the live performance.
DAN DAN Kokoro Hikareteku (DAN DAN
心かれれてく

)

https://youtu.be/rY2X7uPD03Y

Another entry from Dragon Ball GT. However, in the anime, another band named Field of View is the one singing the song. Remember above when I said Sakai wrote song lyrics for other bands? Field of View was one of them. "DAN DAN Kokoro Hikareteku" usually translates to "Bit by Bit, You're Charming My Heart." That Izumi Sakai ended up covering a song that she wrote for another group is an interesting twist. I like both renditions of the song so those of you coming from the Dragon Ball GT version, please give this a listen.
Heart ni Hi wo Tsukete (
ハートに火をつけて

)

https://youtu.be/mT9FmB5UnMk

This is the last single released by Izumi Sakai before her death in 2007. "Heart ni Hi wo Tsukete" came out in May 2006 but it did not sell as many copies as her other singles. The song appeared in a TV drama named Suteki ni Common! ( すてきにコモン, roughly translated as, A Wonderful Common where "Common" refers to a communal living space like an apartment complex).
Glorious Mind
If you are a fan of Detective Conan (or Case Closed as it is known in the US) you may have heard of this song. Though not written for the anime, it became one of the many opening songs for the TV adaptation. It is not the only song for Detective Conan written and sung by Sakai/Zard. There had been several before but this song was the first single released after Sakai's death.
Sunao ni Ienakute (
素直に言えなくて

)

https://youtu.be/tjMoPWCTGO4

A rockin' upbeat song that came to fruition after Sakai's death. The video above features another singer, Mai Kuraki, who is famous in Japan for singing Detective Conan's songs. She currently holds the Guinness World Records certificate for "Most theme songs sung by the same artist for an animation series." The single is a re-release of a song of the same name included in a previous single, "Fushigi ne…" that came out in 1991. It is one of my newer favorites from Sakai that I found while researching for this article.
Makenaide (
負けないで

)

https://youtu.be/vH3WgThZuVE

Finally, we end this segment with a song that made a pretty big impact in Japan. "Makenaide" essentially means "Don't Lose" and the song was released in early 1993. During that time, Japan was undergoing an economic slump. The song is said to have encouraged people in that era to not give up easily in difficult times. The lyrics are uplifting, asking the listeners to keep running and notice that slowly, their goals are becoming closer. The song ends with an allusion that the singer is watching the listeners. A reminder that there is someone looking after them as they progress. Perhaps, a romanticized and bitter-sweet ending since Izumi Sakai is no longer with us.

I was saddened to read about Sakai's death some years ago. I had assumed she was still alive before wandering to her and Zard's Wikipedia entries to find she had passed. However, her gift of music is still around and can be appreciated for years to come. Do you have any favorites from her? Let us know down below!
Big thank you to our supporters
From their continous support, we are able to pay our team for their time and hard work on the site.
We have a Thank-You page dedicated to those who help us continue the work that we've been doing.
See our thank you page