KWEH!
Who's that?! That shadow dancing high in the sky?! That's Gatchaman! Created by Tatsunoko Production, Gatchaman is one of the animation studio's most famous works. Why not learn about the animation studio and Gatchaman while listening to this oldie but goodie? Ready? Go, Bird!
https://youtu.be/CN–geAHoRs
Gatchaman Crowds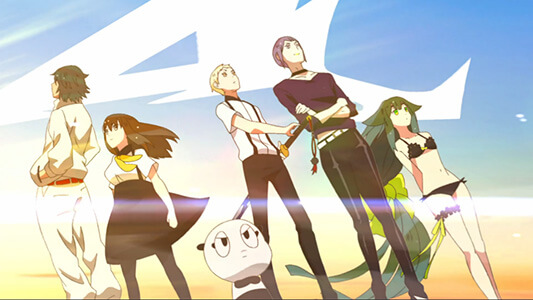 Once in a while I get inspired to write something after watching an anime. So this time, I have been watching Gatchaman Crowds, which came out in 2013. I have to say that it is an anime that deserves more popularity. The anime has interesting commentaries about us as a technologically connected society. It also emphasizes why we need to be true to ourselves and contribute to the society.
If you had not seen it, you can check it out over at Crunchyroll by following this rabbit hole or to Hulu by teleporting with this button.
Gatchaman the Original Series (1972)

Now back to the original series that came out in 1972. Science Ninja Team Gatchaman (科学忍者隊ガッチャマン "Kagaku Ninjatai Gatchaman") is a story about five chosen youths repelling an alien-controlled terrorist organization named Galactor. The anime is complete with flashy actions, costume transformations, a one-sided crush, and a fictional brand of ninja-based martial arts and science combo named Kagaku Ninpo (Science Ninja Technique).
Thematically, the creators at Tatsunoko wanted to have a story about conservation, environmentalism, and using technology for progress. The newer Gatchaman Crowds shares similar themes with its older sibling.
Some years after the anime finished airing in Japan, Gatchaman was getting international adaptations. It was adapted into several different languages such as: Spanish, Chinese, Portuguese, and of course, English. In the US, it was adapted and heavily edited as Battle of The Planets in 1978. Then in 1986, was readapted again into G-Force Guardians of Space by Turner Broadcasting.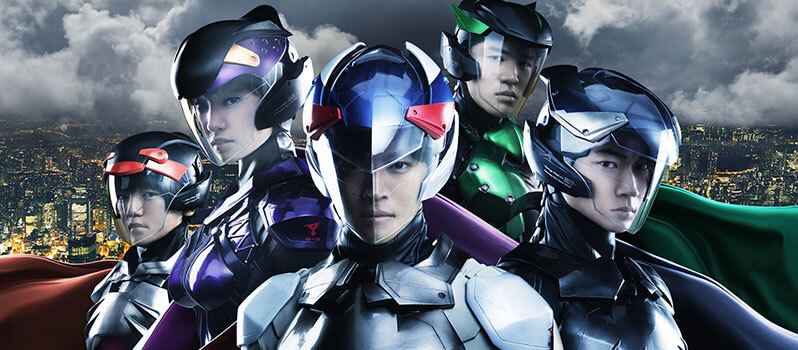 Since then, there have been other sequels, re-imagined series, and a fairly recent live-action Japanese movie that came out.
Tatsunoko Production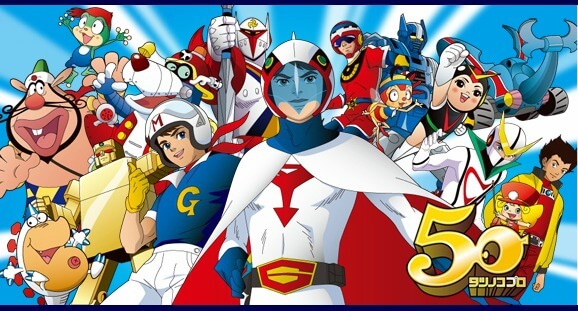 What about Tatsunoko Production? The company is one of the oldest animation companies that is still around today. Even if you do not know the name, you may have watched some works by them. On top of producing their own original anime, they also help other studios in animating.
During the studio's early days, Tatsunoko focused on TV animation series. Since then, there have been many famed Japanese directors who worked with the studio. Maybe you have heard of Hideaki Anno? He created somewhat famous mecha franchise named Neon Genesis Evangelion. No? Well, some folks at Tatsunoko Production helped with parts of the animation. It was still largely handled by Gainax.
Some of Tatsunoko Production' Works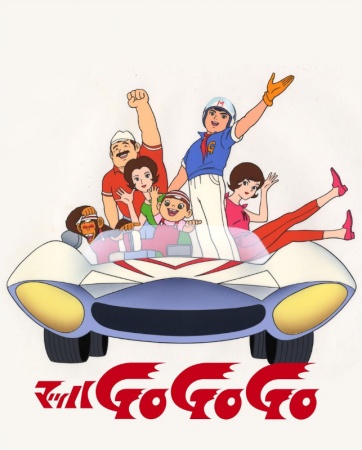 Aside from the Gatchaman series Tatsunoko has produced many other anime works. If you have heard of Speed Racer, known in Japan as Mach GoGoGo, it is another Tatsunoko's anime known in the West. It even got a live-action movie adaptation by The Wachowskis of The Matrix trilogy fame.
Other more famous anime done by Tatsunoko are: Neo-Human Casshern (including a couple of reboots), Yatterman, Genesis Climber MOESPADA, Legend of Heavenly Sphere Shurato (which I used to rent and enjoyed), Video Girl Ai (partnership with IG), Karas, Sket Dance (the anime adaptation), and Yozakura Quartet.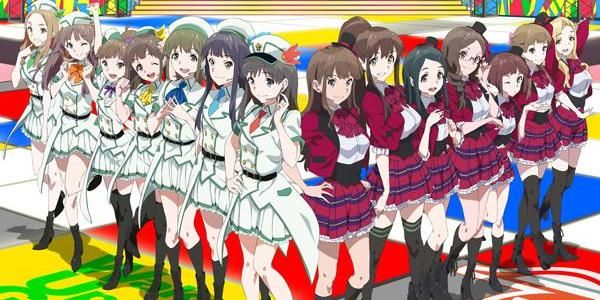 Some of the anime series that they have helped in production, funding or other ways are: Super Dimension Fortress Macross also known as Robotech (in which they helped animating), Fate/stay night (the opening animation for the 2004 visual novel), and Wake Up, Girls! (co-produced with Ordet).
Unfortunately most of their older anime has not reached us in the West. Since there is more effort put in global distribution of anime now, I am certain that we will see more of Tatsunoko Production's works.
Have an idea of what you want me to cover for the coming #ThrowbackThursday posts? Leave a comment below!
Sources: Tatsunoko.co.jp, Wikipedia (Tatsunoko Production), Anime News Network (Gatchaman), and MyAnimeList.net.
Big thank you to our supporters
From their continous support, we are able to pay our team for their time and hard work on the site.
We have a Thank-You page dedicated to those who help us continue the work that we've been doing.
See our thank you page