Spring 2018 is over, and now it's time to start looking at what shows are we are watching this Summer 2018 anime season! Having trouble deciding which anime you should look into watching? No worries! The Yatta-Tachi staff and contributors sat down and talked about which shows we are looking forward to the most.
Hanebado!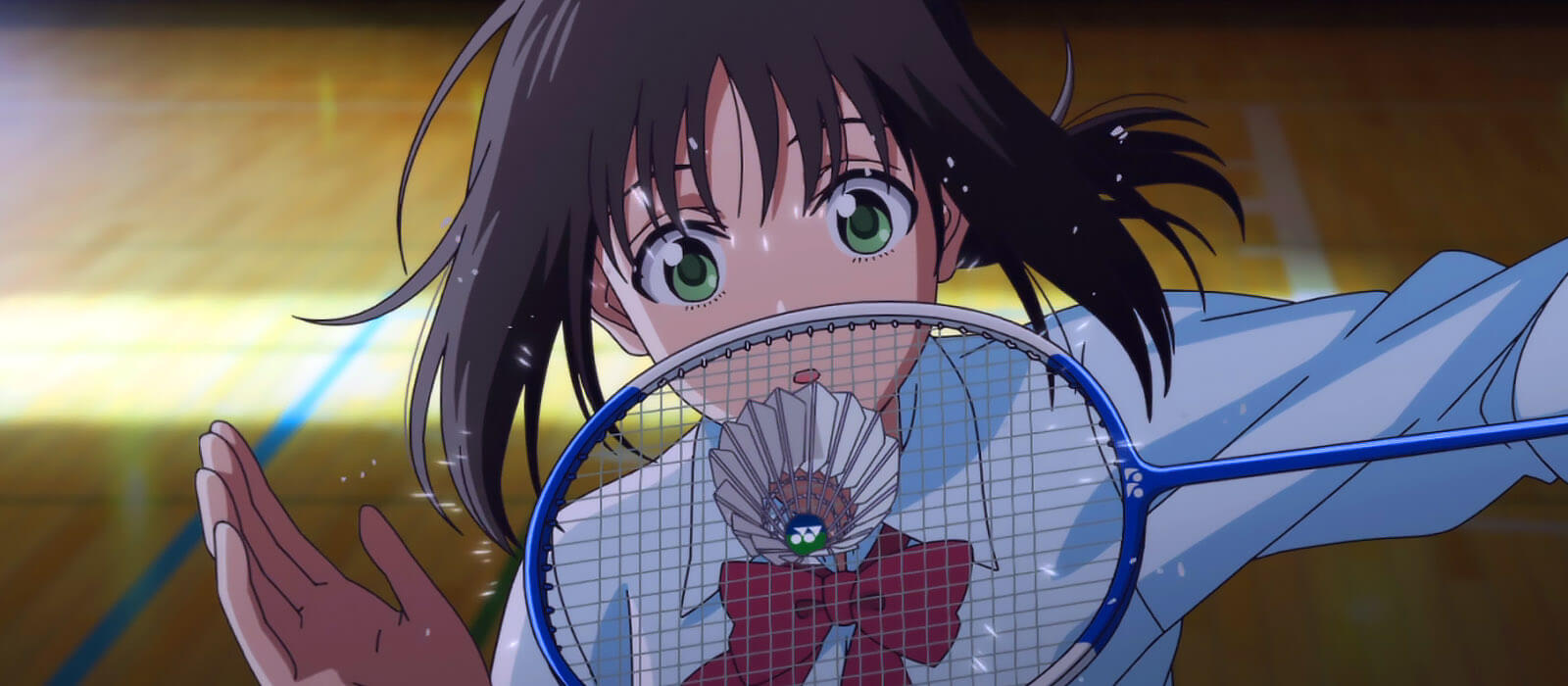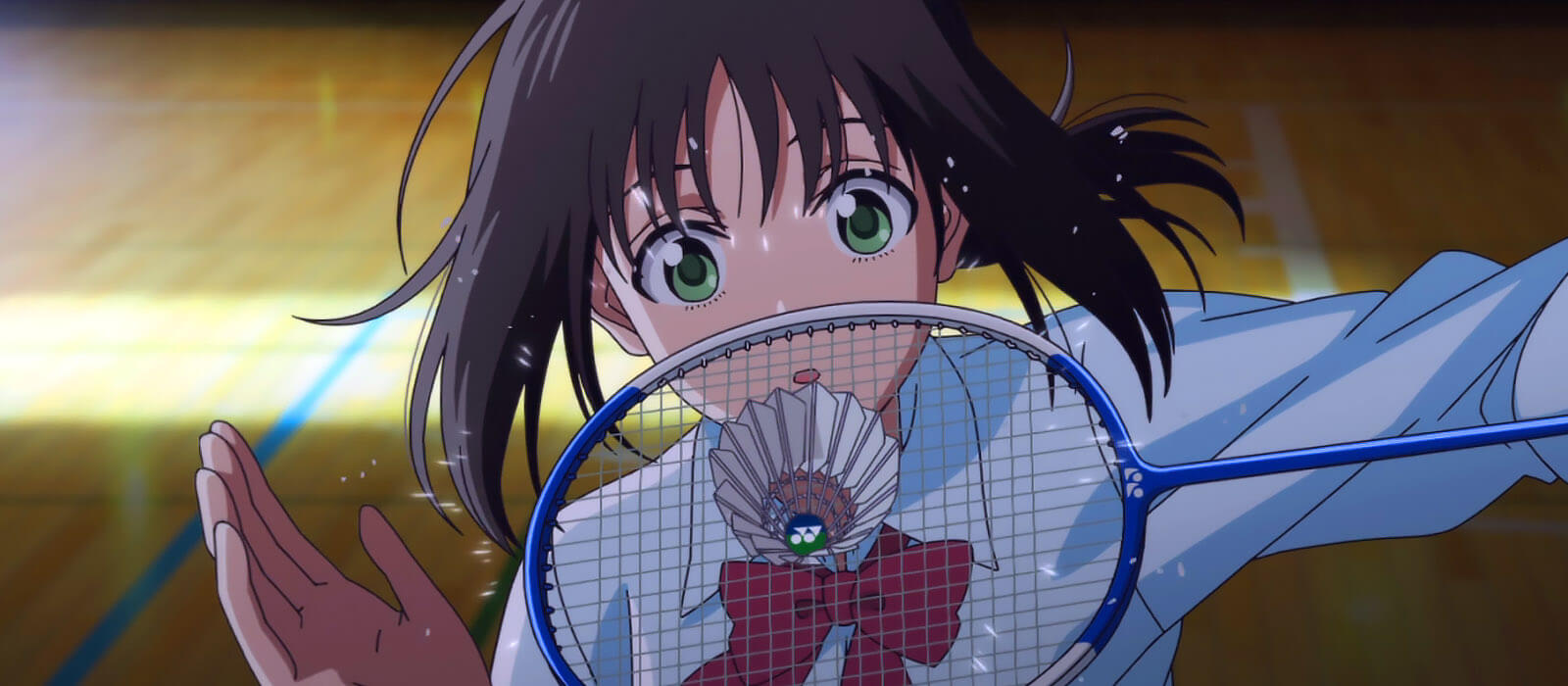 Studio: Linden Films
Genre: Manga adaptation, School club, Sports, Badminton
Synopsis: "Despite her great potential, Ayano Hanesaki would rather avoid badminton than play it. But, when she meets Nagisa Aragaki, a third year who spends every waking moment perfecting her game, she's inspired. Encouraged by their coach, Tachibana Kentarou, Ayano and Nagisa will hit the court and rally against opponents and rivals with amazing skills!" – Anime Planet
Where You Can Watch It: Crunchyroll / Funimation(SimulDub) / Abema TV
Trailer: 
Why Katy Will Be Watching It:
It's about time we get a badminton anime! The animation from the trailer and the storyline drew my attention to this show almost immediately. I've watched a couple of episodes of the show and it's already one of my top 3 from this season. The show features some of my favorite things: slice of life, sports, a compelling storyline, and competitors eventually becoming comrades. If you're looking for a show that has any one of those elements, then you should give Hanebado a try.
﹋﹋﹋﹋﹋﹋﹋﹋﹋﹋﹋﹋﹋﹋﹋﹋﹋﹋﹋﹋﹋﹋﹋﹋﹋﹋﹋﹋﹋﹋
Planet With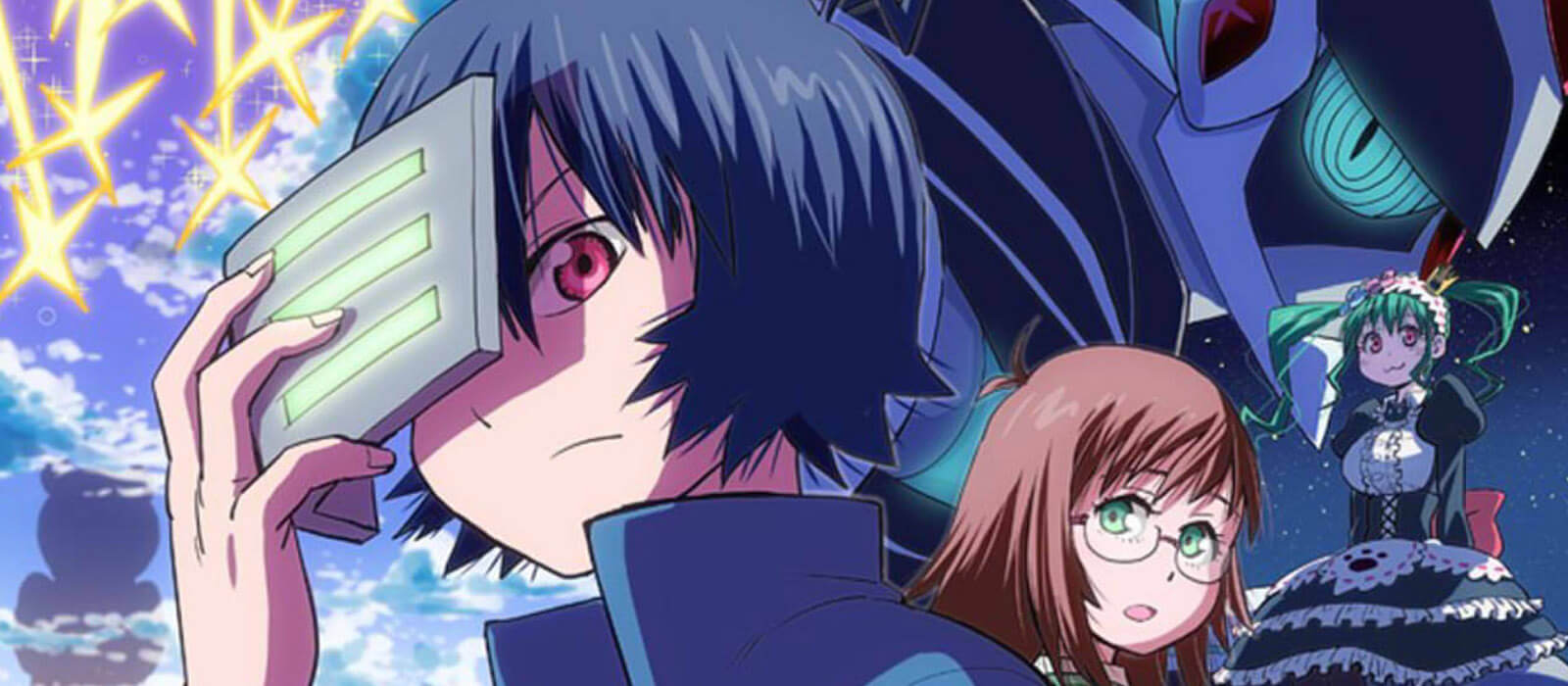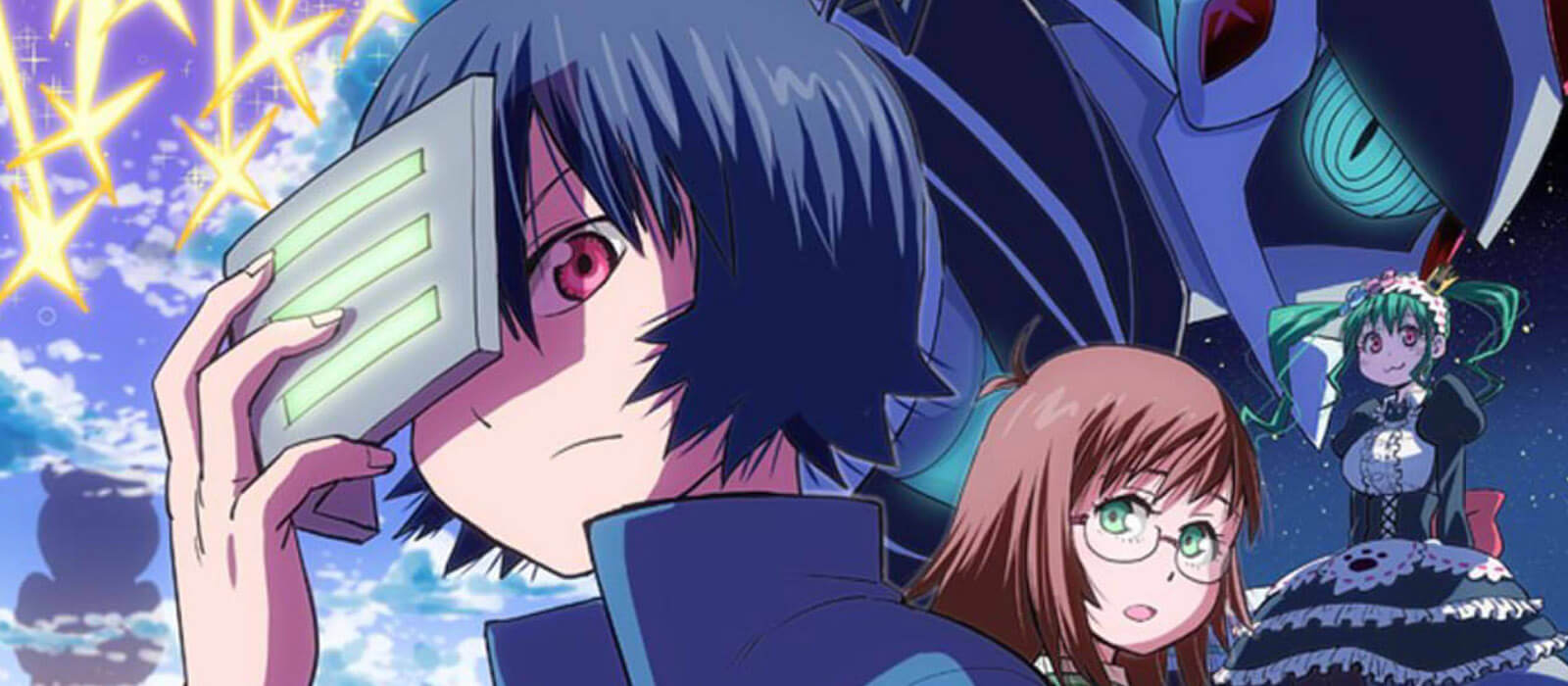 Studio: J.C. Staff
Genre: Action, Mecha, Sci Fi, Original Work
Synopsis: Souya Kuroi is a high schooler living a peaceful life despite having no memories of his past. One day, however, his town is attacked by one of the mysterious Nebula Weapons. Together with the cat-like "Sensei" and the gothic lolita Ginko, Soya gets dragged into a battle against… seven superheroes who protect the town! What is Soya's reason to fight? The answer lies in his memories. –Anime Planet
Where You Can Watch It: Crunchyroll / Aniplus
Trailer: 
Why Bill Will Be Watching It:
Satoshi Mizukami is criminally underappreciated. His series Lucifer and the Biscuit Hammer and Spirit Circle are masterpieces, but neither really rose above cult status and were never animated. Planet With, an original anime written, storyboarded, and supervised by Mizukami himself, looks like the next best thing. Mizukami is one of the best writers in manga and I fully expect Planet With to live up to that potential.
﹋﹋﹋﹋﹋﹋﹋﹋﹋﹋﹋﹋﹋﹋﹋﹋﹋﹋﹋﹋﹋﹋﹋﹋﹋﹋﹋﹋﹋﹋
Yuuna And The Haunted Hot Springs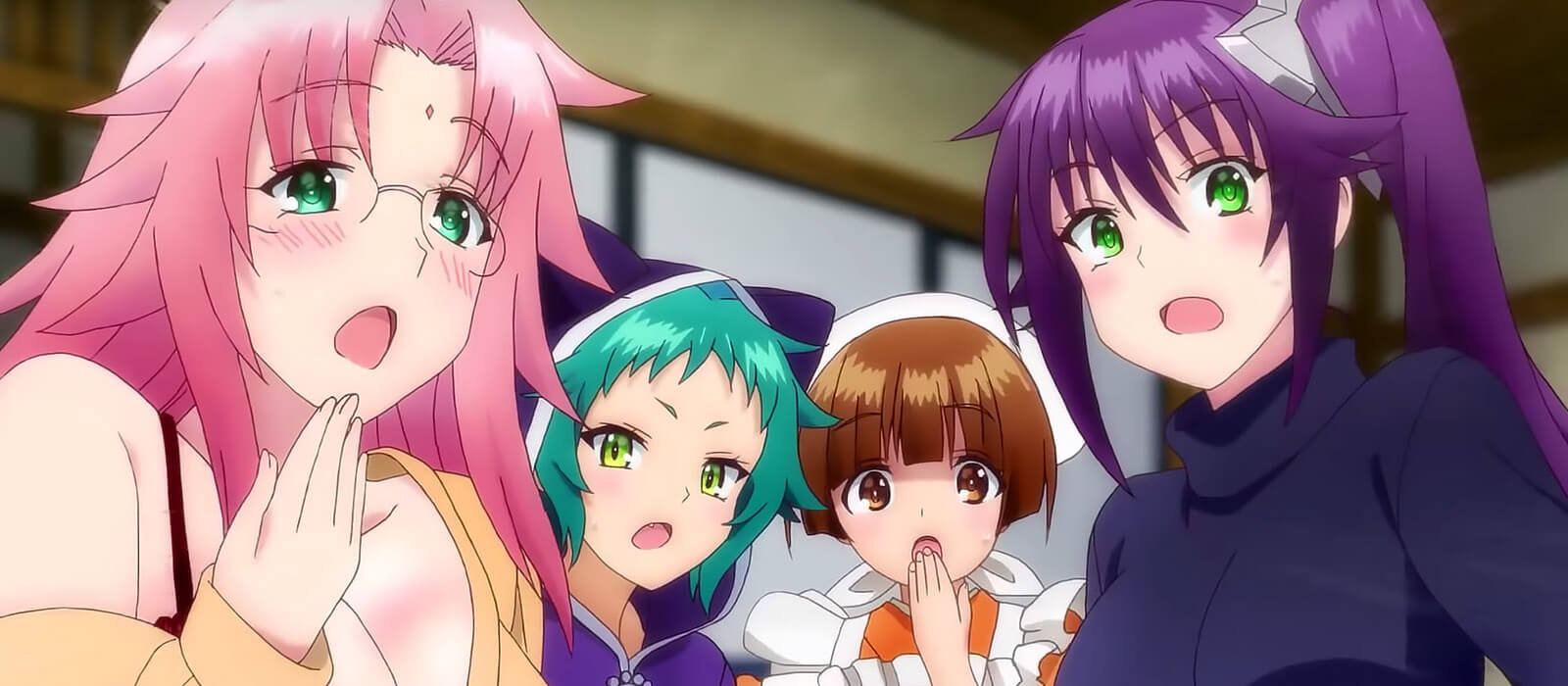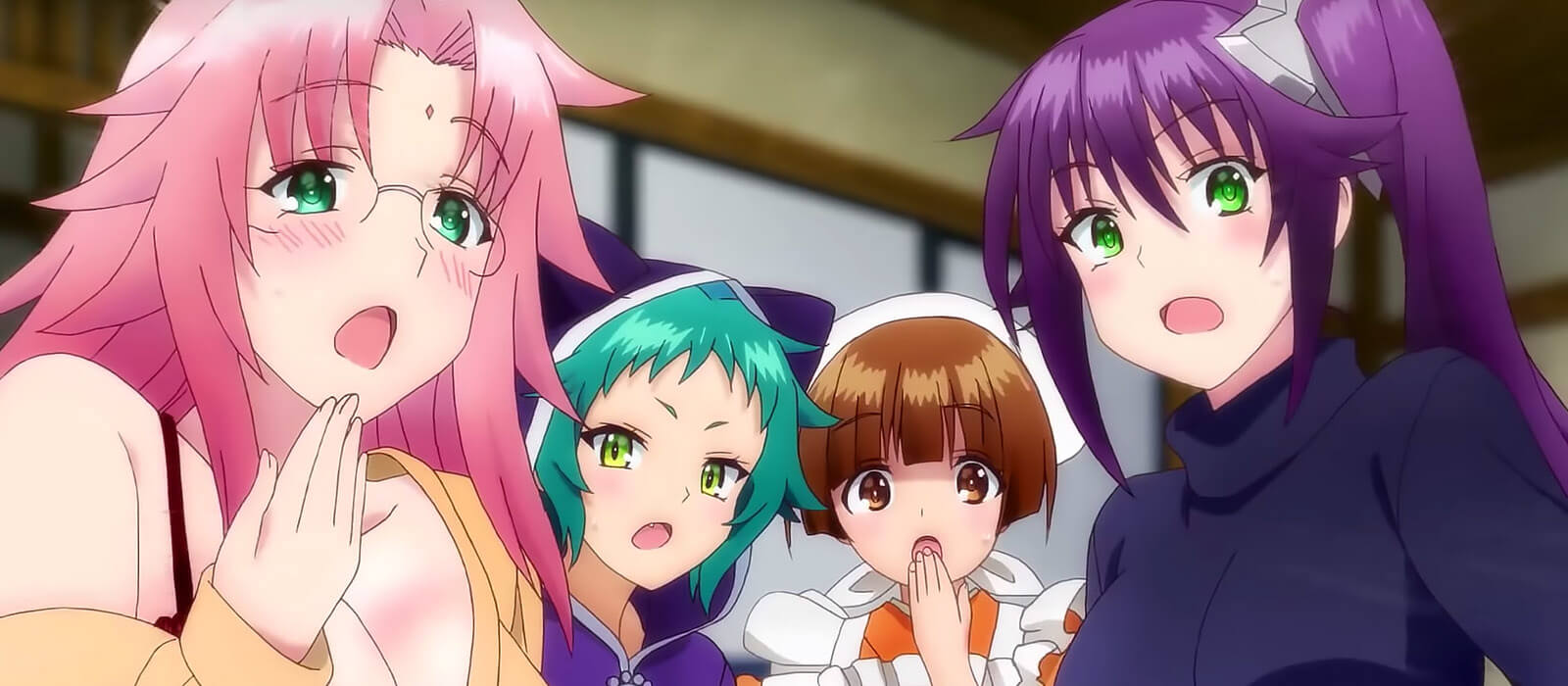 Studio: XEBEC
Genre: Ecchi, Harem, Romance, Shounen, Boarding House, Ghosts, Supernatural, Manga Adaptation
Synopsis: Kogarashi Fuyuzora is a "hands-on" psychic. Ever since the day he got possessed by an evil ghost, he has been burdened with debt. Needing a cheap room to rent, he winds up at a haunted hot springs inn, Yuragi Inn, where only incredibly beautiful girls reside. Amongst the residents is a ghost, Yuuna, who cannot move on to the spirit world. Despite the resistance from the current tenants that are all girls, Kogarashi manages to start his new life at Yuragi Inn. –Anime Planet
Where You Can Watch It: Crunchyroll / Wakanim / AnimeLab / Abema TV / Anime On Demand
Trailer: 
Why Bill Will Be Watching It:
Trashy harem shows were a big part of what got me into anime in the first place, so there's a nostalgic appeal to Yuuna and the Haunted Hot Springs. But there's more to my interest in it than just memories and mammaries. There's an undercurrent of tragedy and isolation in its premise that appeals to me. Main girl Yuuna is long dead and invisible to most people, and there's a possibility, however small, that this could elevate Yuuna above your average ecchi show.
﹋﹋﹋﹋﹋﹋﹋﹋﹋﹋﹋﹋﹋﹋﹋﹋﹋﹋﹋﹋﹋﹋﹋﹋﹋﹋﹋﹋﹋﹋
Banana Fish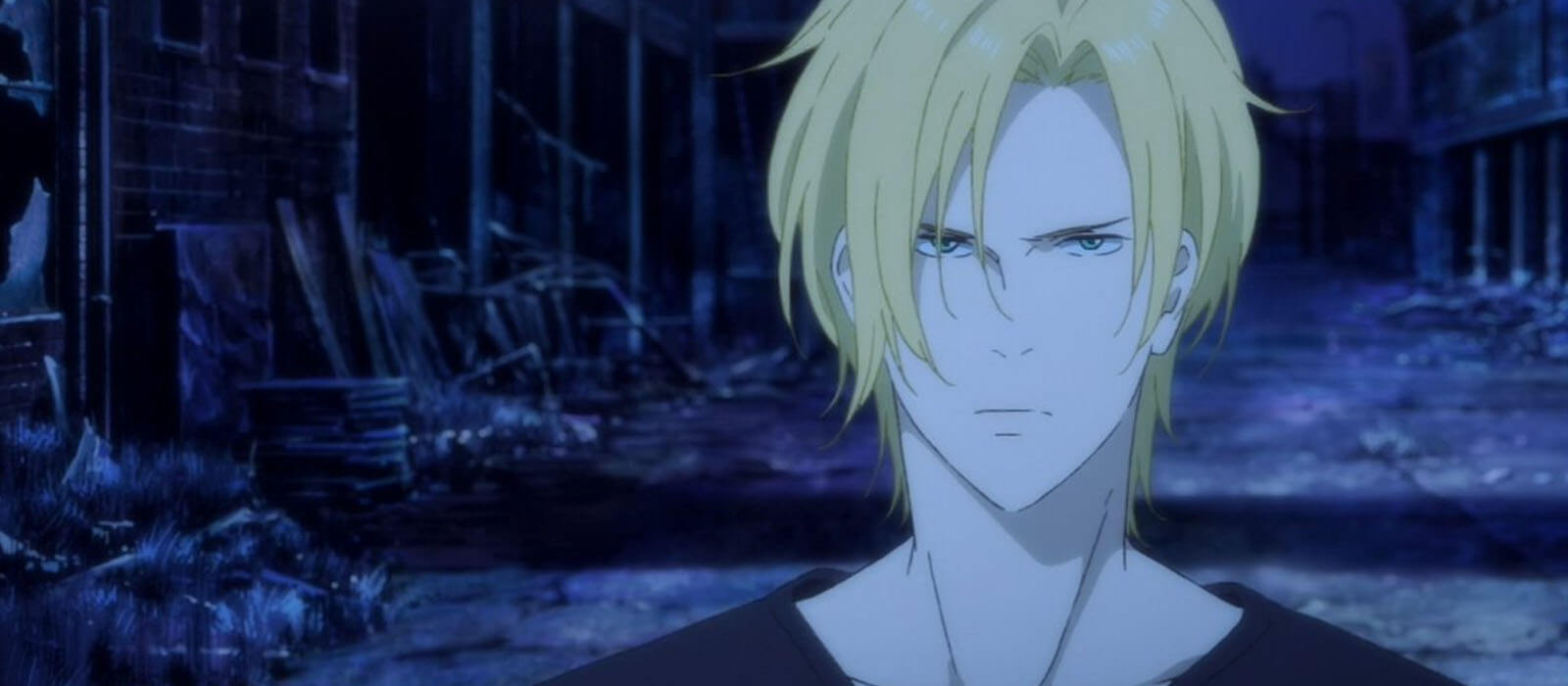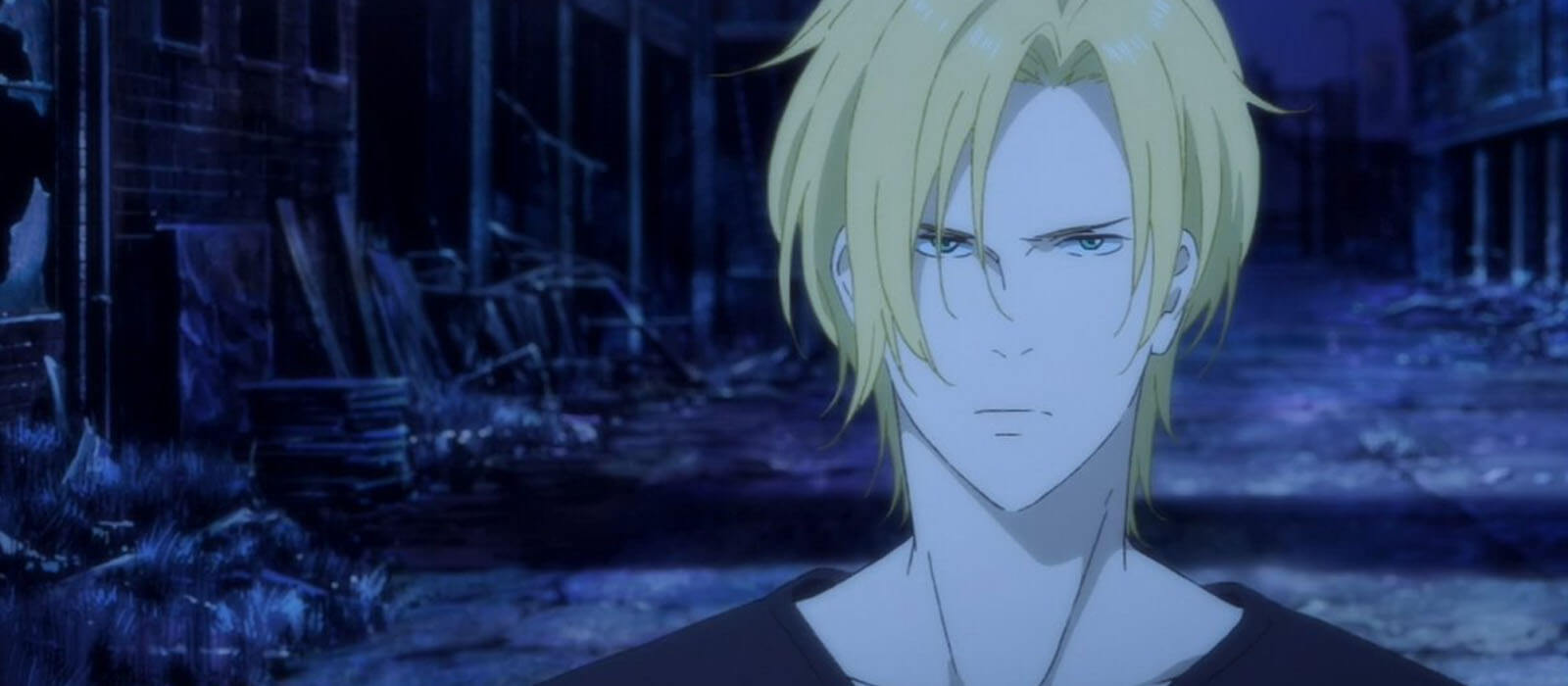 Studio: MAPPA
Genre: Action, Drama, Shoujo, Criminals, Gangs, Mature Themes, Manga Adaptation
Synopsis: Nature made Ash Lynx beautiful; nurture made him a cold ruthless killer. A runaway brought up as the adopted heir and sex toy of "Papa" Dino Golzine, Ash, now at the rebellious age of seventeen, forsakes the kingdom held out by the devil who raised him. But the hideous secret that drove Ash's older brother mad in Vietnam has suddenly fallen into Papa's insatiably ambitious hands–and it's exactly the wrong time for Eiji Okamura, a pure-hearted young photographer from Japan, to make Ash Lynx's acquaintance… – Anime Planet
Where You Can Watch It: Amazon Prime Video
Trailer: 
Why Marion Will Be Watching It:
As a fan of the original work, Banana Fish is easily my most anticipated anime of the year. This iconic crime shojo is intrinsically a product of the 80s – including plenty of questionable elements from the era – but it rarely fails to enthrall. From the modernization of the setting to the possible ways it will handle both its most problematic elements and the heartwarming queer relationship at the heart of the story: I simply can't wait to see where this adaptation goes. The fact that the anime's staff includes creatives whose work I'm a fan of doesn't hurt either.
﹋﹋﹋﹋﹋﹋﹋﹋﹋﹋﹋﹋﹋﹋﹋﹋﹋﹋﹋﹋﹋﹋﹋﹋﹋﹋﹋﹋﹋﹋
Gintama.: Shirogane no Tamashii-hen 2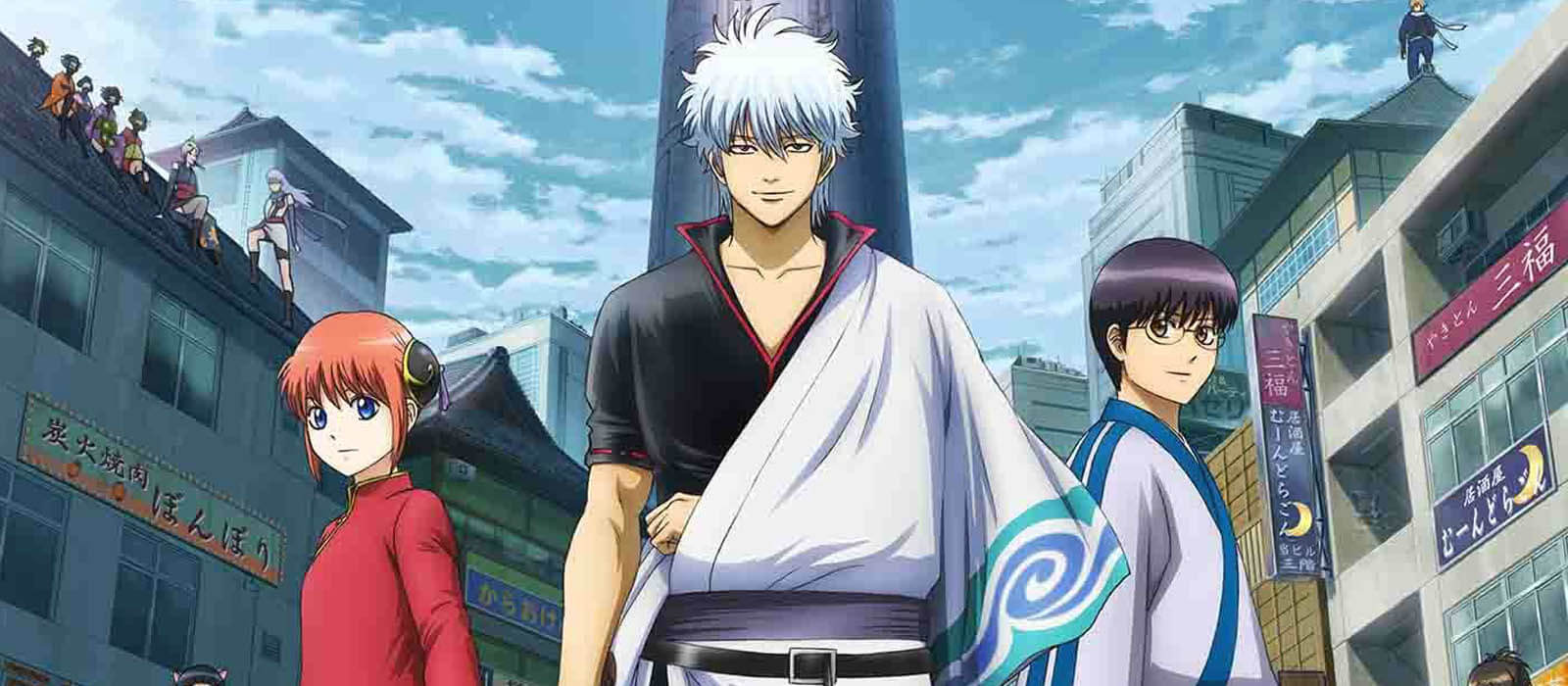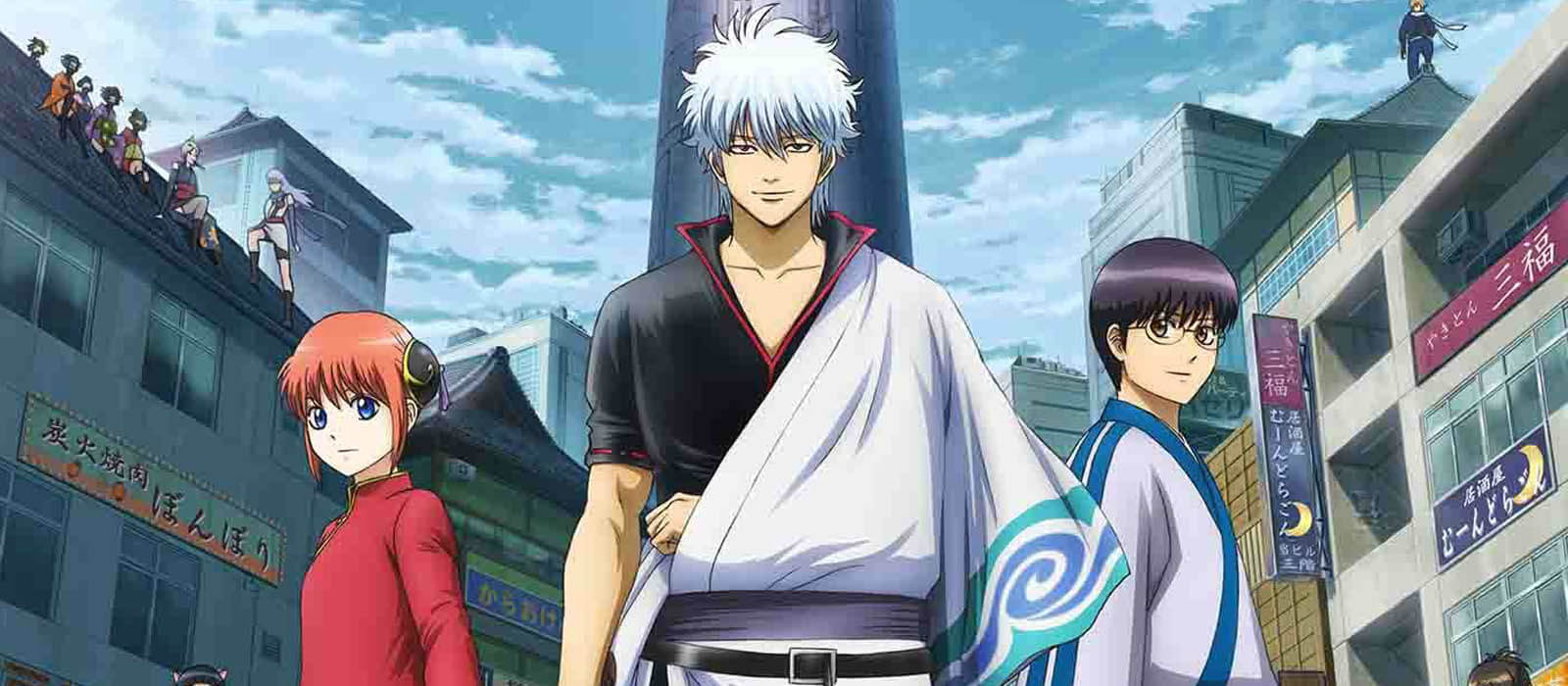 Studio: BN Pictures
Genre: Comedy, Action, Drama, Shounen, Aliens, Gag, Slapstick, Manga Adaptation
Synopsis: Continuation of Gintama.: Shirogane no Tamashii-hen. – Anime Planet
Where You Can Watch It: Crunchyroll
Trailer: 
Why Grant Will Be Watching It:
The show that I am most excited about this season is Gintama. This will be the conclusion of the Silver Soul arc. This will be the grand finale of one of the best anime everyone has heard of but too few have seen. Gintama will take that final bow, and I will be laughing, crying, and clapping the entire time.
﹋﹋﹋﹋﹋﹋﹋﹋﹋﹋﹋﹋﹋﹋﹋﹋﹋﹋﹋﹋﹋﹋﹋﹋﹋﹋﹋﹋﹋﹋
Attack On Titan Season 3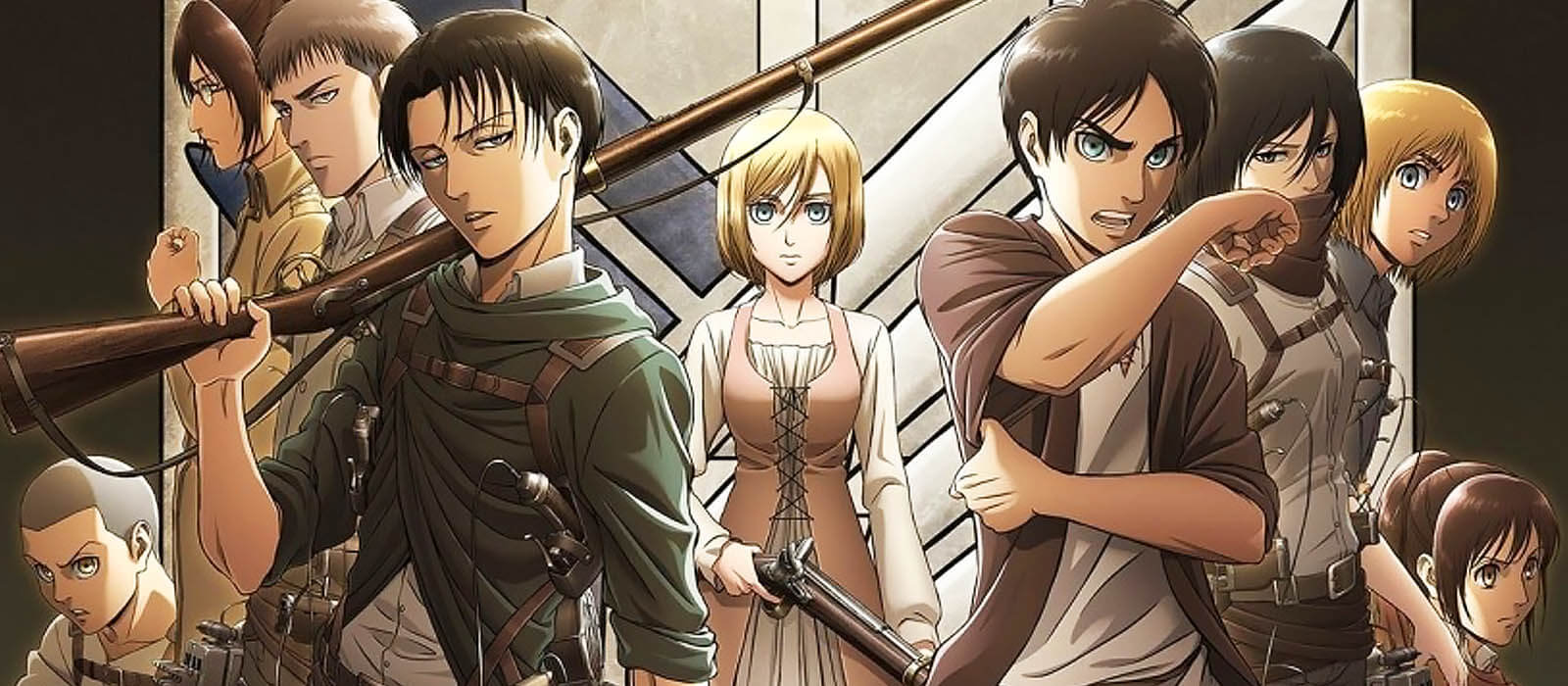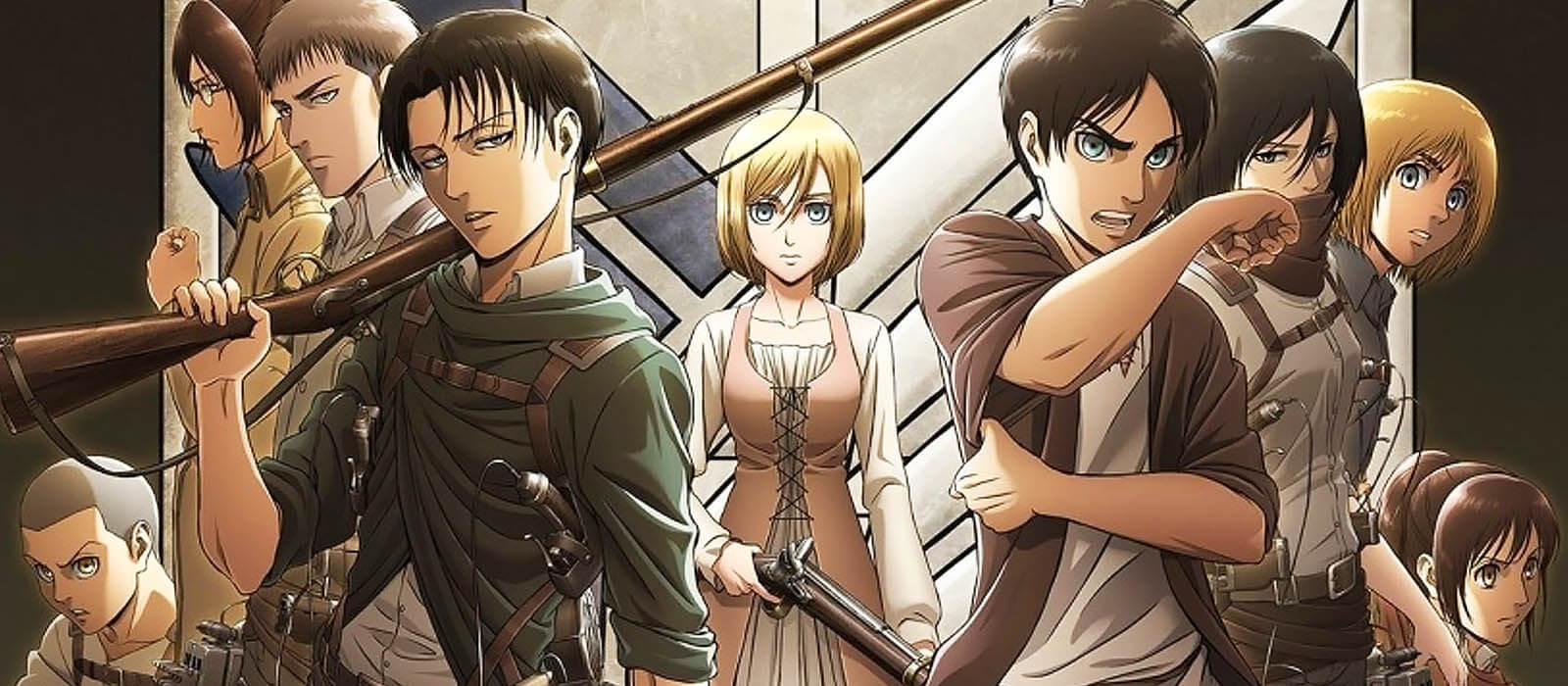 Studio: WIT Studio
Genre: Action, Fantasy, Horror, Dark Fantasy, Isolated Society, Military, Post-Apocalyptic, Explicit Violence, Manga Adaptation
Synopsis: Over a century ago, mankind was devoured by giant beings of unknown intelligence and origin known as Titans – creatures that eat humans alive indiscriminately and for no apparent reason. The remaining population has managed to survive the last hundred years only by building a multi-walled city capable of keeping the Titans at bay, training military recruits to patrol the perimeter and gather intelligence about their mysterious foe. Eren and Mikasa have lived a relatively peaceful life behind the city's walls, but when a massive Titan appears, smashing the outer barrier and unleashing a wave of terror, their lives are brutally changed forever…
Where You Can Watch It: Crunchyroll / Wakanim / Anime On Demand / Funimation / Toonami (Aug. 18th)
Trailer: 
Why John Will Be Watching It:
I'm still all aboard the Attack on Titan hype-train, as it choo-choos straight through that gap in the wall our protagonists have yet to fill. The boulder of a delay for its second season did nothing to impede that hype. The way I see it, it's a slim chance that a manga gets fully adapted anyway, let alone in a timely manner. But hey, here we are at Season 3, and it's 2-cour!
While there are times I've considered it, I've patiently avoided the manga, because Wit Studio does such an awesome job with the anime adaption. So good, in fact, that I feel like I'd be doing myself a disservice by experiencing those events first through the manga, and not witnessing them in all of their glory on a large, bright, and colorful HDTV screen.
Action was a big part of the first 2 seasons, but it's expected to be less of a focus for season 3. That said, the action was always the cherry on the top for me. What drew me into AoT was the world and the mysteries behind it. By the end of season 2, I was left with more questions than answers, and I'm excited to get a few of those addressed in the next 24 episodes. Also, I love me some human vs human action and drama. Even if we get less titans this season, I'm never getting off this train. Choo, choo!
﹋﹋﹋﹋﹋﹋﹋﹋﹋﹋﹋﹋﹋﹋﹋﹋﹋﹋﹋﹋﹋﹋﹋﹋﹋﹋﹋﹋﹋﹋
Mr. Tonegawa Middle Management Blues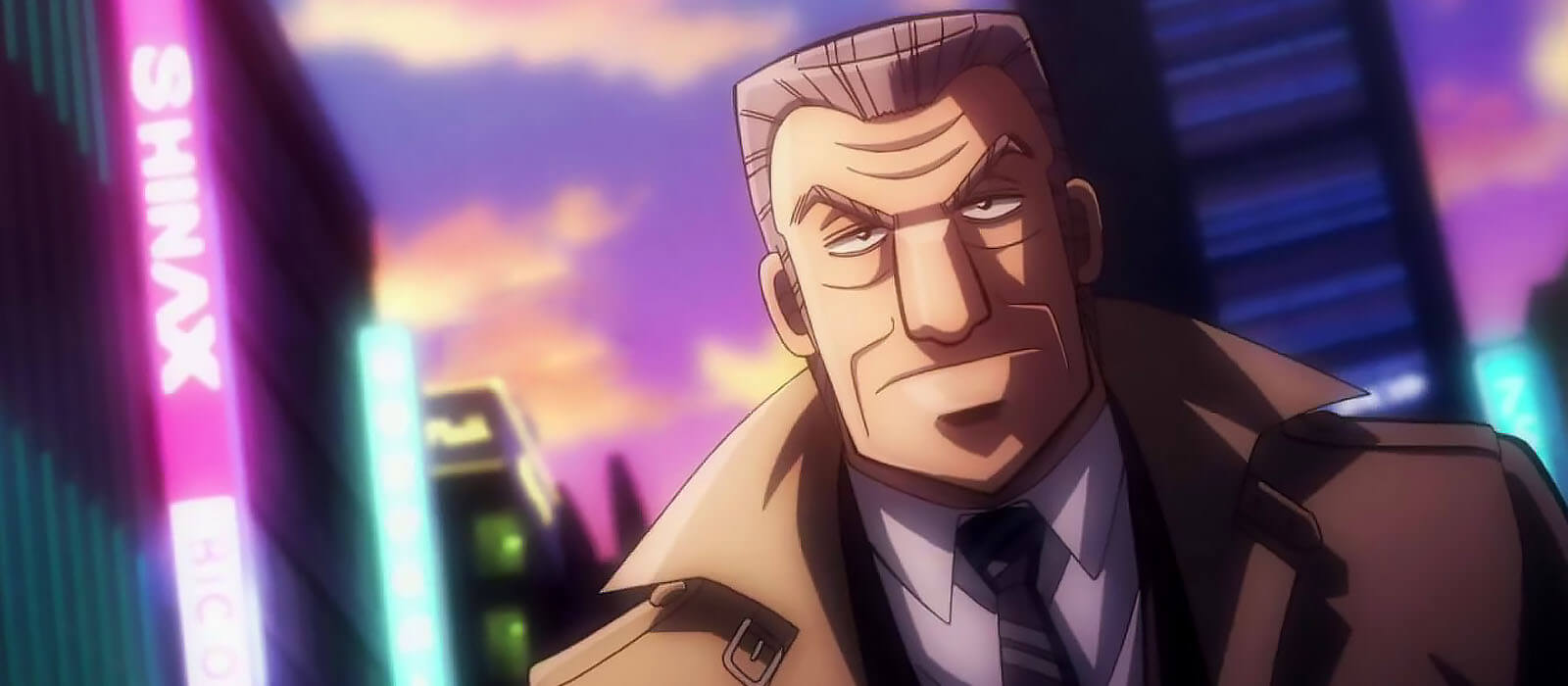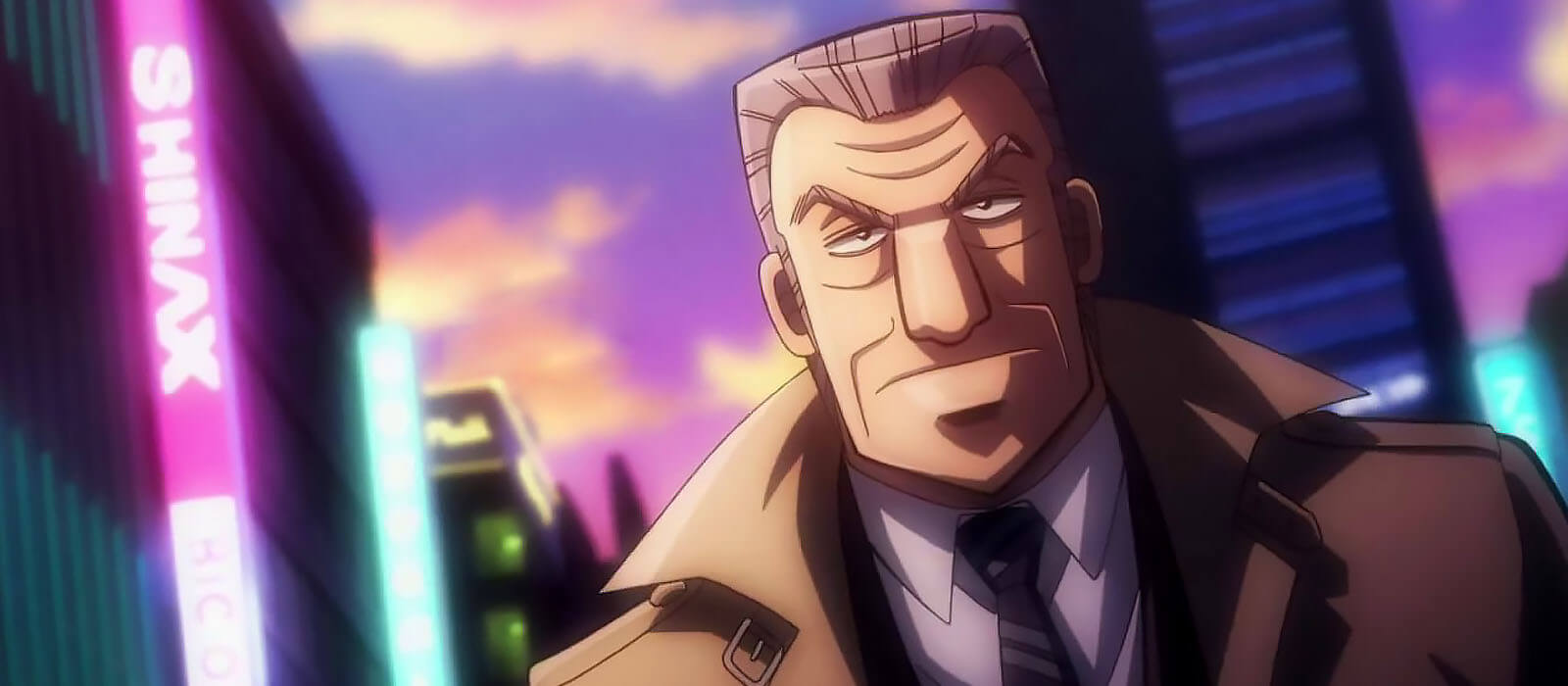 Studio: MADHOUSE
Genre: Comedy, Parody, Work Life, Manga Adaptation
Synopsis: President Hyodo is tired of dealing with debtors, so he orders mid-level manager, Yukio Tonegawa, to form a group of men and devise a series of sadistic games, called the Game of Death, to collect what is owed to him. Initially, Tonegawa and his black-suited men, known as Team Tonegawa, are hesitant to participate but quickly discover that their new line of work is more enjoyable than they originally thought. – Anime Planet
Where You Can Watch It: Crunchyroll
Trailer: 
Why Crystal Will Be Watching It:
This series immediately caught my attention because it's a spin-off for Kaiji, one of the best gambling anime I've ever watched. I discovered Kaiji because of YouTuber Mother's Basement, and I highly recommend you binge watch it before this spin-off.
For those that aren't familiar with that show, it features Kaiji, a no-good guy up to his elbows in debt who is coerced into playing a series of gambling games where he risks his life in a number of ways. The spin-off follows Yukio Tonegawa, one of the cruel, cunning executives behind the gambling "games of death." I didn't like Yukio in the original series, but I'm interested to see the show from a villain's perspective. With 24 episodes planned, this spin-off is bound to be exciting!
﹋﹋﹋﹋﹋﹋﹋﹋﹋﹋﹋﹋﹋﹋﹋﹋﹋﹋﹋﹋﹋﹋﹋﹋﹋﹋﹋﹋﹋﹋
Chio's School Road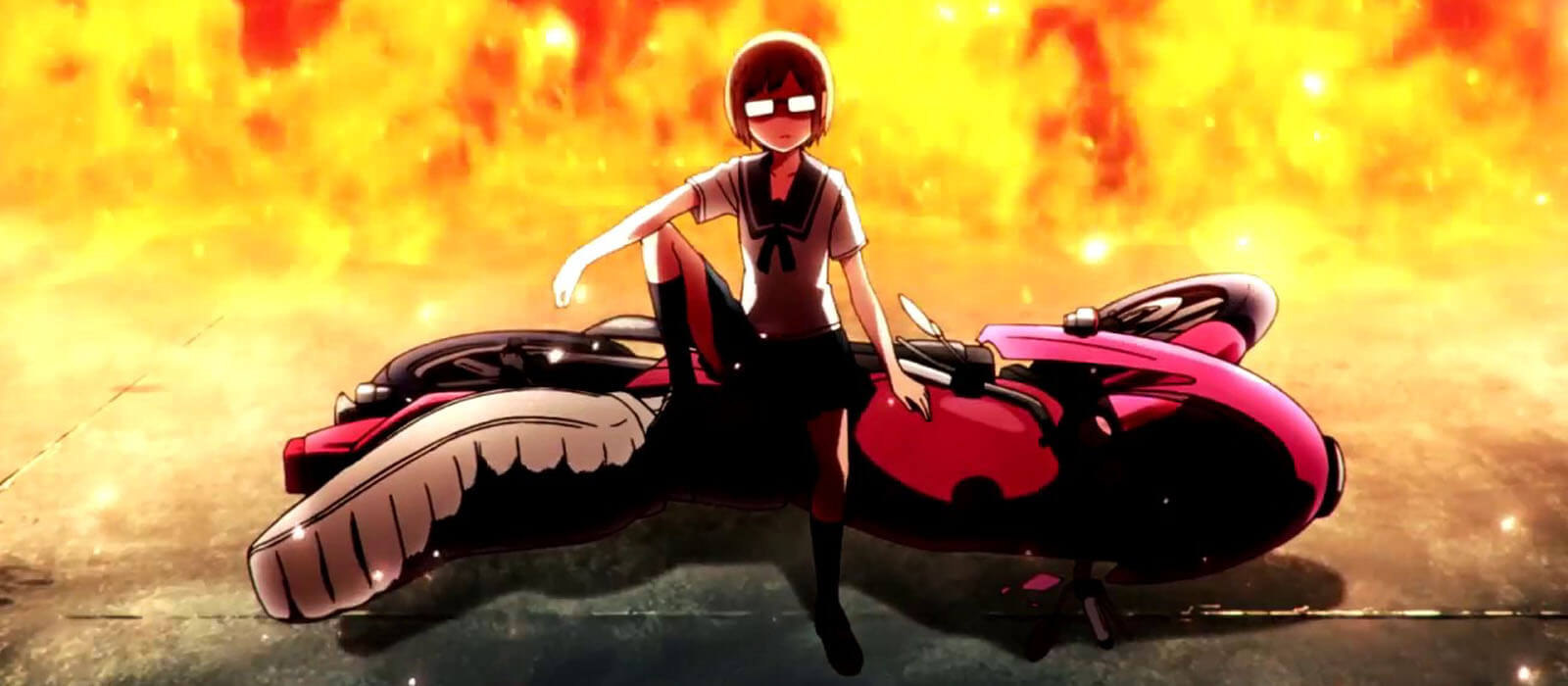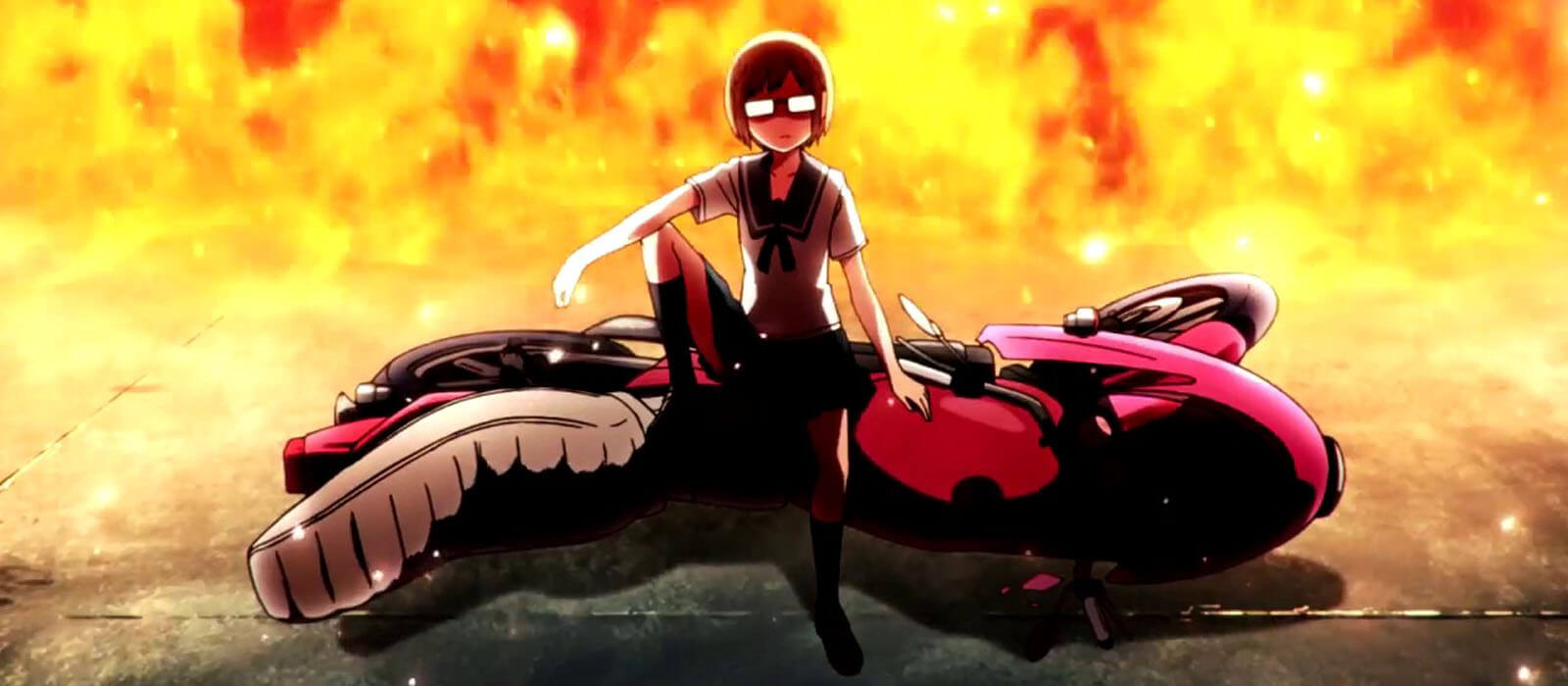 Studio: diomedea
Genre: Comedy, Seinen, Slice of Life, Gag, Manga Adaptation
Synopsis: Miyamo Chio, a first-year at the completely ordinary high school Samejima Academy. Chio just wants to get through her school life without standing out too much, but for some reason, all kinds of obstacles await her along the path she takes to school. Her long-time friend Nonomura Manana, who's trying to quit being an otaku; the flawless Hosokawa Yuki, who occupies the top caste in the school; and lots of nameless people about town find themselves in Chio's path as she employs the (useless) techniques she's acquired from her Western video games in her daily efforts to get to school. – Anime Planet
Where You Can Watch It: Crunchyroll / Funimation (SimulDub) / ADN /
Anime On Demand
Trailer: 
Why Crystal Will Be Watching It:
This is an anime I've been looking forward to for quite some time. Though the plot may seem a bit random, there's a lot more to the series than an episodic daily walk to school. Rather, the series follows Chio, a loner that has difficulty with social interactions and who hates standing out, which leads to some pretty hilarious situations.
The director Takayuki Inagaki (Aho-Girl) and the character designer Mayuko Matsumoto (Handa-kun) are also part of the staff for this anime, which is sure to make this a visually appealing series with great comedic timing.
﹋﹋﹋﹋﹋﹋﹋﹋﹋﹋﹋﹋﹋﹋﹋﹋﹋﹋﹋﹋﹋﹋﹋﹋﹋﹋﹋﹋﹋﹋
Angel of Death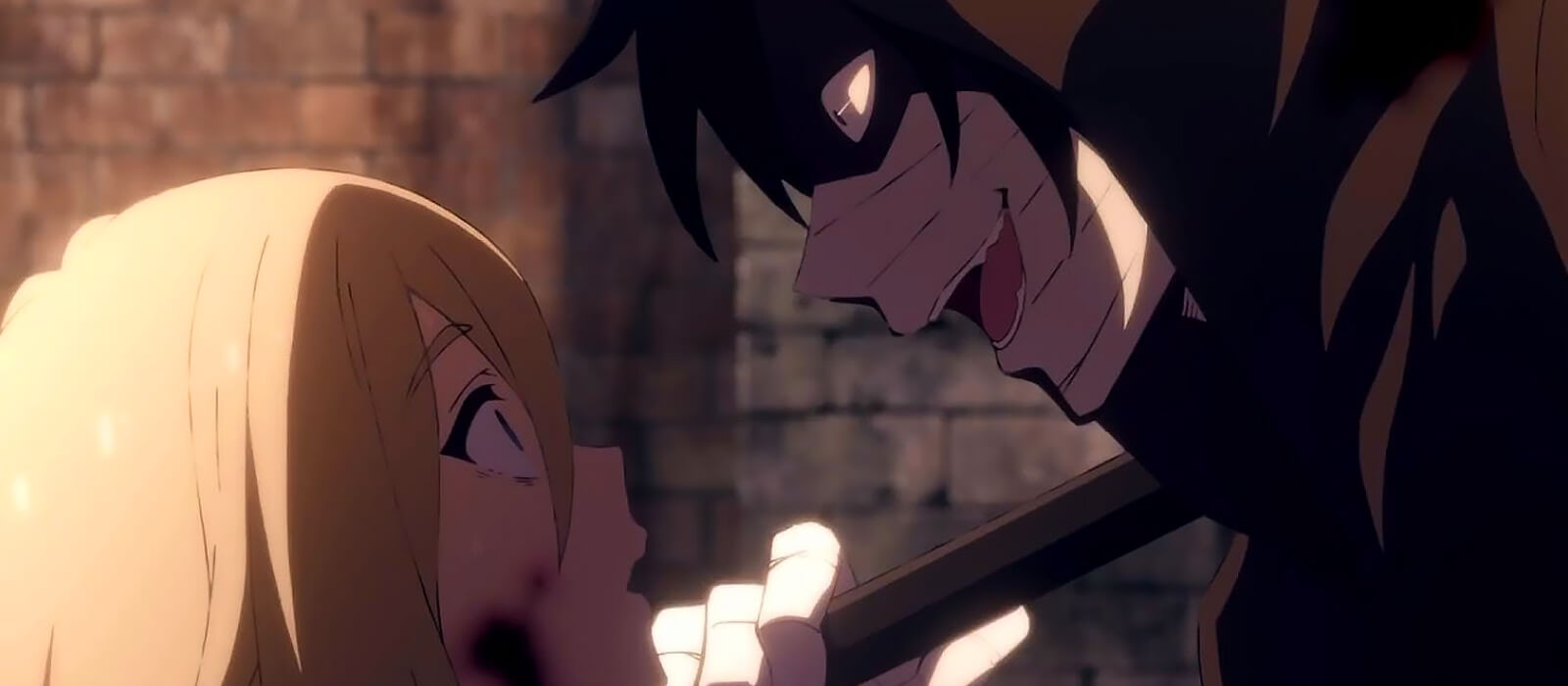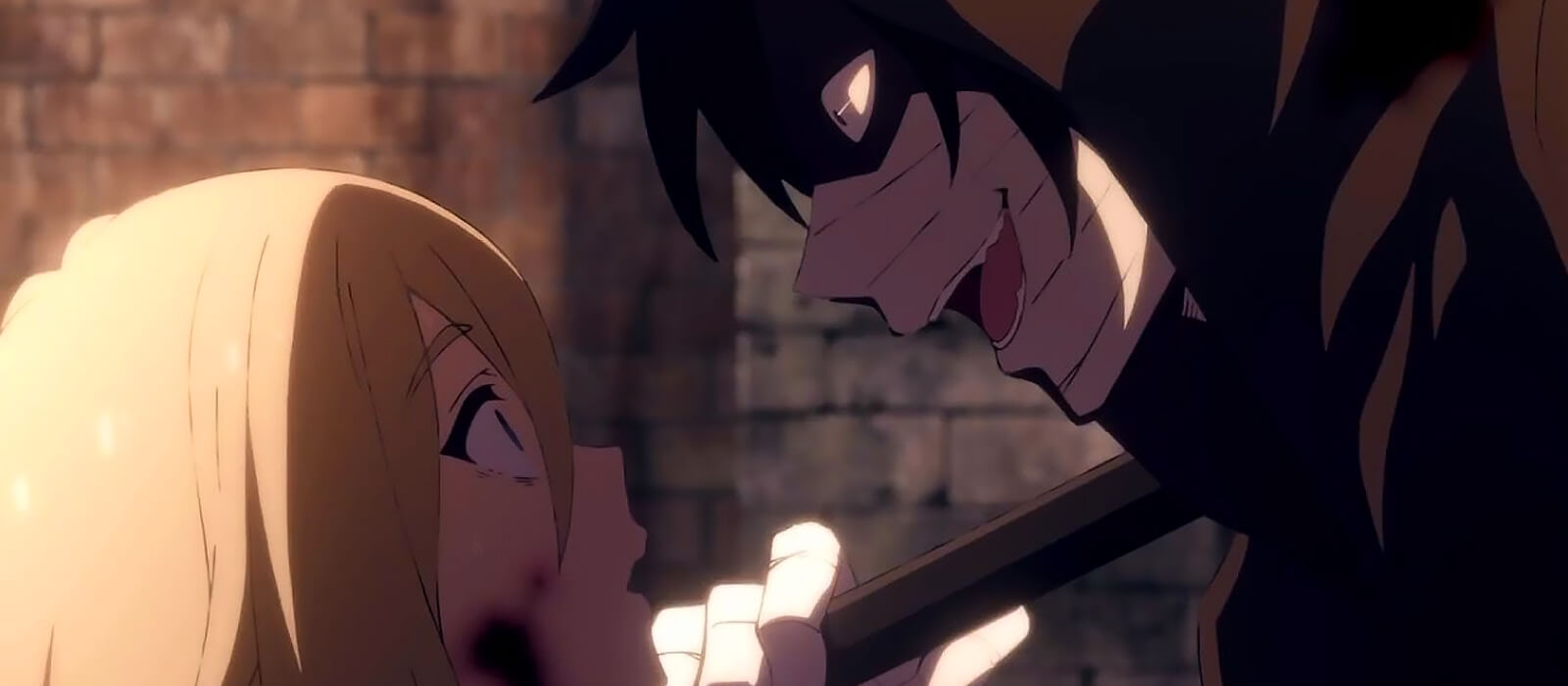 Studio: J.C.Staff
Genre: Drama, Horror, Mystery, Shoujo, Psychological, Serial Killers, Violence, Video Game Adaptation, Mature Themes
Synopsis: Most girls that wake up in the home of a serial killer would panic, but not Ray. In fact, her meeting with the killer Zack is actually quite convenient because her only wish is to find a good way to die. –Anime Planet
Where You Can Watch It: Crunchyroll / Funimation(SimulDub) / Aniplus
Trailer: 
Why Crystal Will Be Watching It:
I am a big fan of horror games, and this anime is actually based on the horror game Angels of Death! The game itself is an intriguing struggle for survival full of mysteries and suspense, and the manga adaptation translates this well. So far, the preview of the anime captures the feel of the game and manga, and I'm excited to see the story unfold in a new way.
﹋﹋﹋﹋﹋﹋﹋﹋﹋﹋﹋﹋﹋﹋﹋﹋﹋﹋﹋﹋﹋﹋﹋﹋﹋﹋﹋﹋﹋﹋
What are your thoughts on the shows we picked? Good choices? Or did we choose… poorly? Be our Grail Knight and let us know in the comments!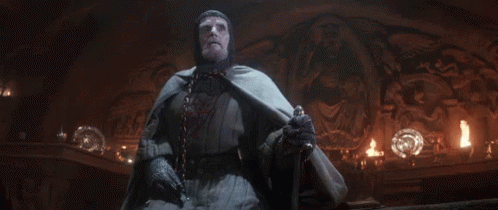 Big thank you to our supporters
From their continous support, we are able to pay our team for their time and hard work on the site.
We have a Thank-You page dedicated to those who help us continue the work that we've been doing.
See our thank you page