Steam Prison is rated M on the Nintendo Switch and includes: strong language, use of tobacco products and alcohol, violence, abuse, torture, prostitution, sexual assault, and murder. Player discretion is advised.
Grand Ending's Route Guide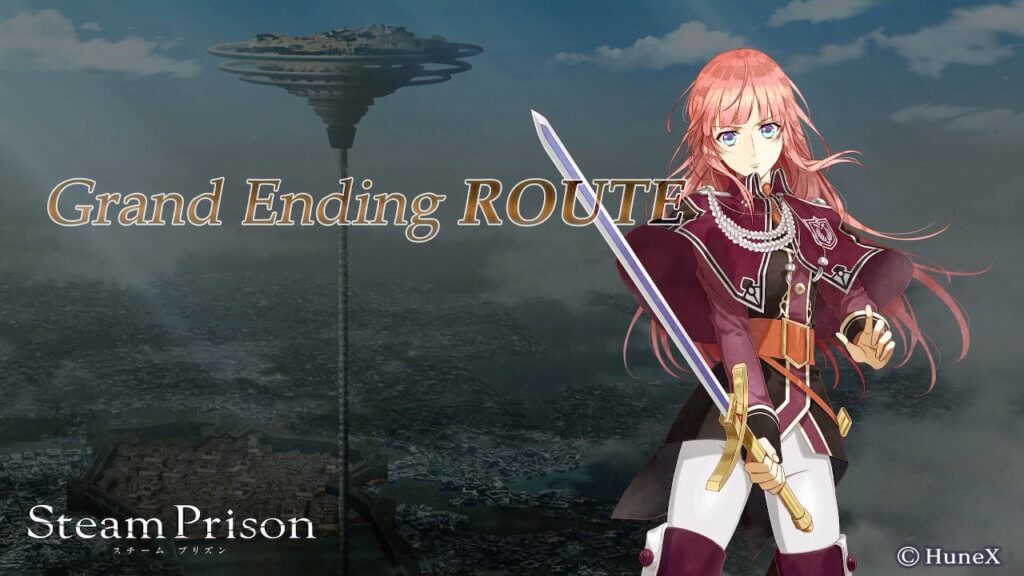 Things to keep in mind: This guide is as spoiler-free as possible, and following it will lead to 100% completion of the game. Grand End route only has one ending and can only be unlocked after completing all other LI's endings. If following all guides in order, begin a new game.
Catch man
Is that the truth?
Go through first
That I have to be stronger
Leave room with sword
[Either]

(Towards the Morrow)
---
Steam Prison Walkthroughs
Grand Ending (You are here!)
Big thank you to our supporters
From their continous support, we are able to pay our team for their time and hard work on the site.
We have a Thank-You page dedicated to those who help us continue the work that we've been doing.
See our thank you page