Steam Prison is rated M on the Nintendo Switch and includes: strong language, use of tobacco products and alcohol, violence, abuse, torture, prostitution, sexual assault, and murder. Player discretion is advised.
Grand Ending's Route Guide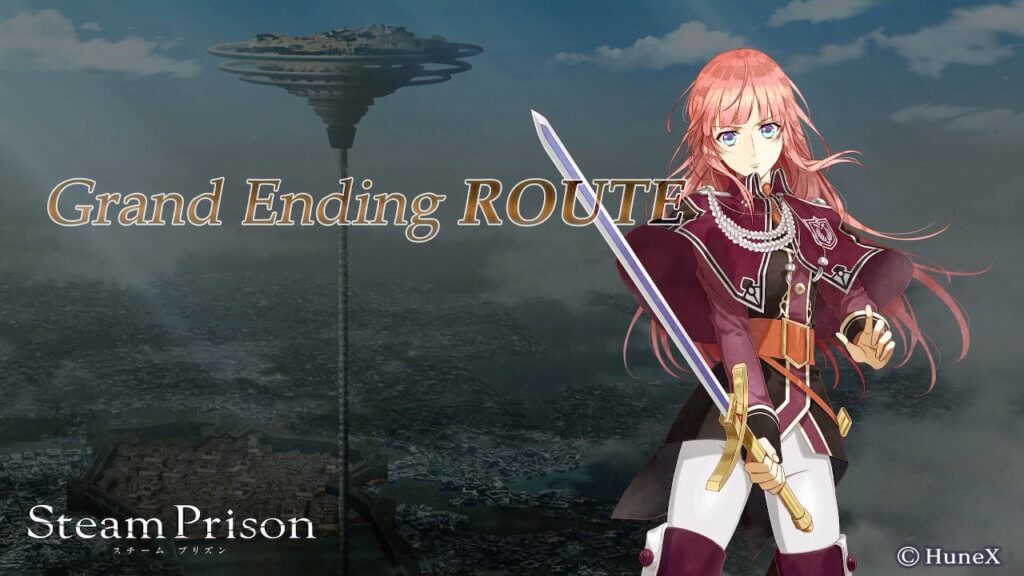 Things to keep in mind: This guide is as spoiler-free as possible, and following it will lead to 100% completion of the game. Grand End route only has one ending and can only be unlocked after completing all other LI's endings. If following all guides in order, begin a new game.
Catch man
Is that the truth?
Go through first
That I have to be stronger
Leave room with sword
[Either]

(Towards the Morrow)
---
Steam Prison Walkthroughs
Grand Ending (You are here!)