Steam Prison is rated M on the Nintendo Switch and includes: strong language, use of tobacco products and alcohol, violence, abuse, torture, prostitution, sexual assault, and murder. Player discretion is advised.
Fin Euclase's Route Guide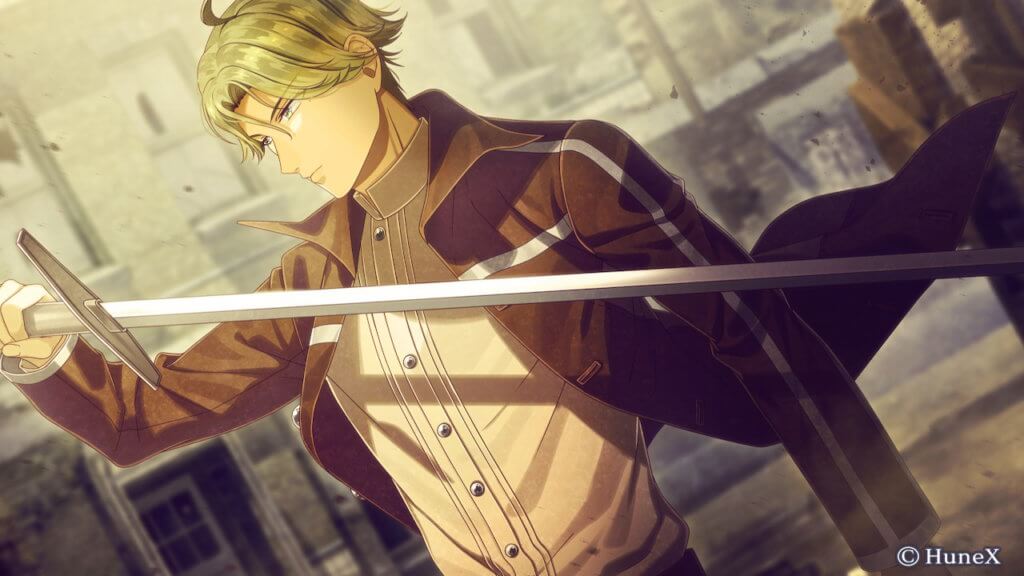 Things to keep in mind: This guide is as spoiler-free as possible, and following it will lead to 100% completion of the game. Fin Euclase's route includes three of his six endings. His other endings can be found in Eltcreed, Adage, and Yune's routes. Fin's route is not unlocked until the Good Ending for all other LI's have been unlocked. If following all guides in order, begin a new game.
Good Ending 6
Return to pick up bag
Of course it is
Suggest going together
What about you, Fin?
Consider it
(Save 1)
I'm sorry I didn't understand how you felt
I missed you
All right
Just a little longer
I'm rooting for you
(Save 2)
This takes me back
My heart is fluttering
…
I treasure him


(I Love You)
---
Fin Ending 4
Load Save 1
I'm sorry I can't love you back
Were you doing okay?
Too late
Let go of me
You're very cool
Sorry you're having to take me there
It reminds me of my father
Good colleagues
None of your business


(Together Till The End)
---
Fin Ending 5
Load Save 2
Aren't you drunk?
I don't hate it
Like family
I have to protect him


(Dying Voice)
---
Steam Prison Walkthroughs
Fin Euclase (You are here!)
Big thank you to our supporters
From their continous support, we are able to pay our team for their time and hard work on the site.
We have a Thank-You page dedicated to those who help us continue the work that we've been doing.
See our thank you page