One of publisher Denpa's first books to be licensed and released in North America is Hiroyuki Asada's Pez – a collection of short stories following the titular Pez and her robot friend Decosuke. They're on a journey across a land bathed in twilight with no goal or purpose in mind. Pez has faint memories of her past with Decosuke, and together they encounter strange new people and experience the new life that brought them together. The manga was created between a long stretch of 2004-2014, culminating into a neat collection of tales representing some of Asada's unique side work.
Some Thoughts
I remember Asada for his longest run manga Tegami Bachi – a series that really hooked me into the whole fandom during my middle school years. It was one of the first anime I marathoned on Crunchyroll, and the style of that series is definitely present in Pez.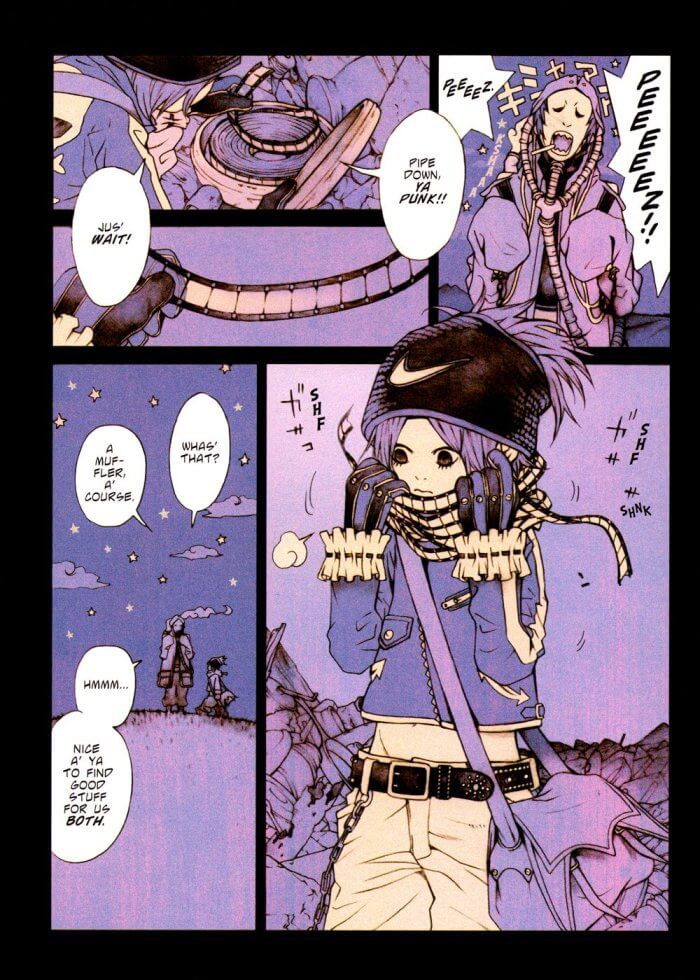 Pez is a scrapbook of short and humorous narratives crafted with captivating imagery of a dusk laden world. The setting which Pez travels around in is a beautifully somber steampunk world, maintaining a balance of the fantastical with a melancholic reality. Think something like Girls Last Tour or Kino's Journey, where the story is the character finding themselves and interacting with people along the way. The journey itself is important – not necessarily the destination.
Some of my favorite parts of the manga are the longer stories, such as when we find out the origins of Pez and Decosuke, and how they got to be where they are now. Another great story is their encounter with a pizza maker that is both heartwarming and sad, but worth reading.
Asada's Art
One of the things I really love about Pez is Asada's artwork. He's a master at drawing night skies and adds his own quirky touches to the background. His mix of colors on the sky includes deep purple, indigo, violet, and a hint of pink that blends well with everything. In one of the earlier pages, he cleverly transforms what appears (to Pez) to be a scarf into a magical film reel that replays the lost memories of a stranger. It's little things like this that give the manga charm.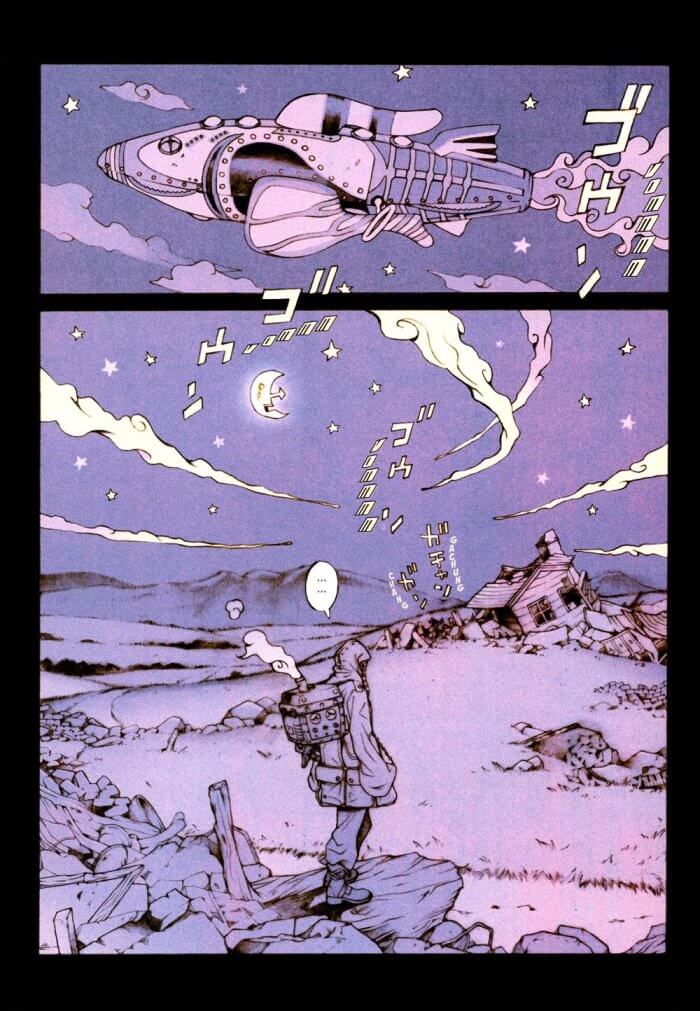 There's also a few little eye-catches mixed in between stories highlighting Pez and Decosuke's relationship. The experience is like discovering an old painting or a nostalgic photo for the first time. Asada is able to add this DIY-gritty quality to his manga which distinguishes itself from the rest of his body of work. The inside cover of the book is also really well made, and I liked feeling the delicate rice paper with stars they included as well. If you buy a physical copy of the manga, you can find them in the beginning of each new story.
Final Thoughts
Pez is a gorgeous manga with pleasant short stories about two characters we can attach ourselves to. The chemistry between Pez and Decosuke is sweet, and both are interesting enough characters to want to know more about them. My only problem with the series is that it was a bit too short for my taste, and I wish I could've experienced more of those longer vignettes. I think if it included those, the manga would be much stronger.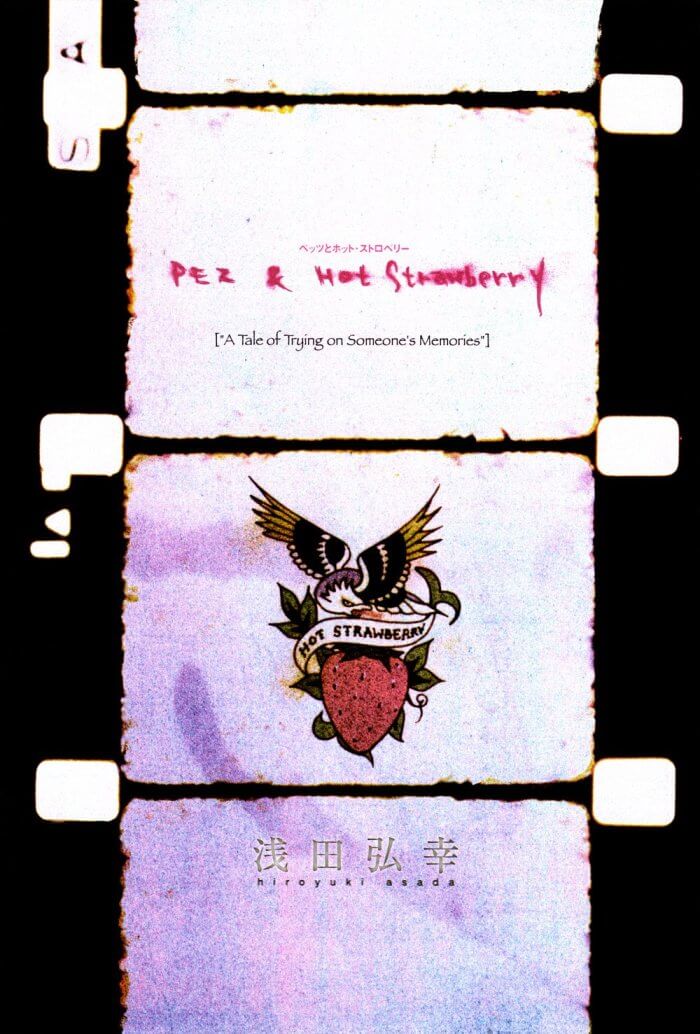 The price of the book is a bit steep, but I'd still recommend checking out Pez if you like dark, steampunk-inspired art or if you want to add something to your comics zine collection at home.
---
Pez is licensed by Denpa Books and is available for purchase from Amazon or your local retailer.
The Good
Interesting use of colors, shading, and quirks adds an impressive visual display.
A few heartwarming stories as well as some funny moments.
Pez and Decosuke have great chemistry and are very likable leads .
The Bad
Lack of longer narratives.
Limited appeal among manga readers.
Big thank you to our supporters
From their continous support, we are able to pay our team for their time and hard work on the site.
We have a Thank-You page dedicated to those who help us continue the work that we've been doing.
See our thank you page