On August 16th, 2018, Perfume released their 7th album, Future Pop, which made it to #1 electronic album on iTunes in 20 countries. The album features hit singles "Tokyo Girl," "If You Wanna," and "Mugenmirai," as well as newly recorded tracks! The album debuted at the top spot of the Oricon Weekly Albums Chart with 79,282 copies on its first week of release, making it their 7th #1 album in Japan! Perfume will be hitting the road with their nationwide Japan arena tour, kicking off in Nagano on September 21st, which is their 13th major debut anniversary.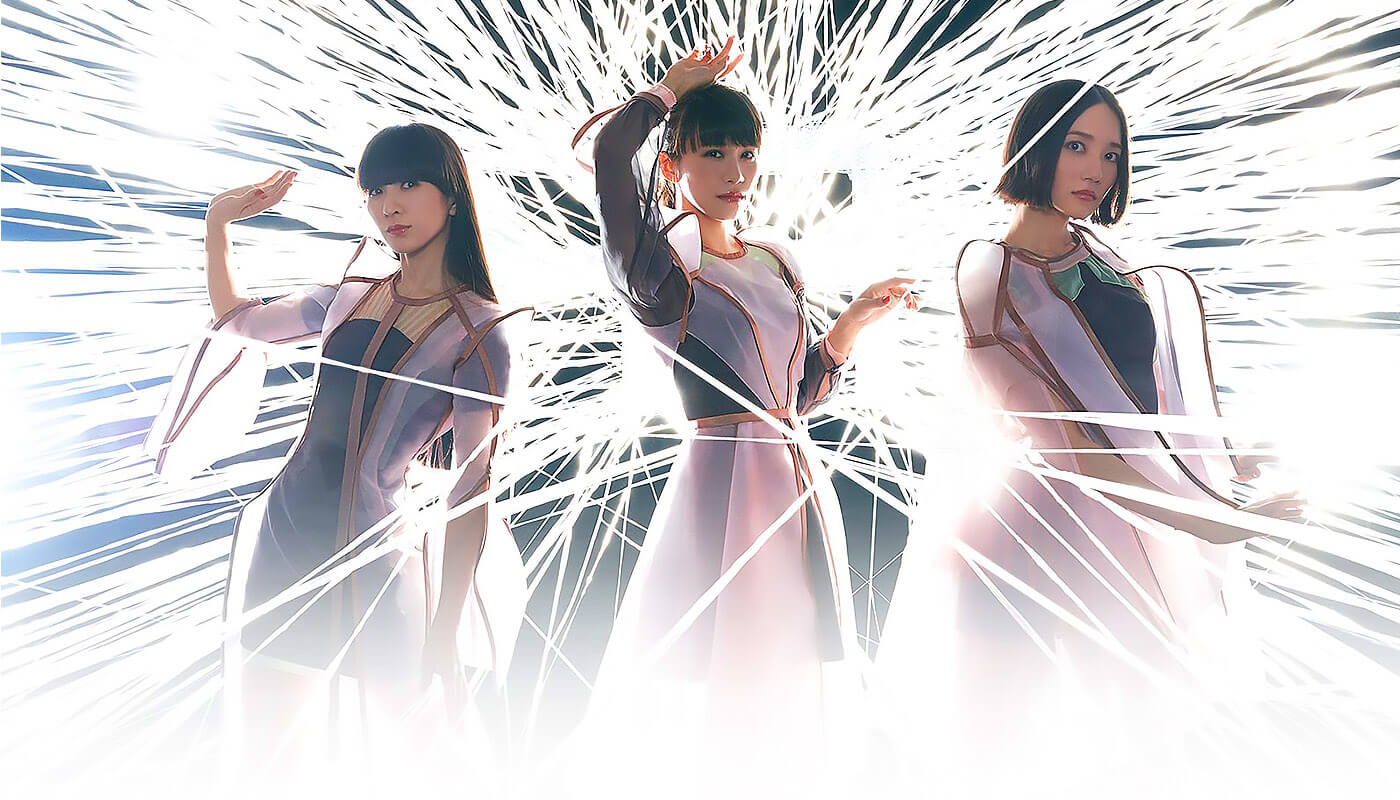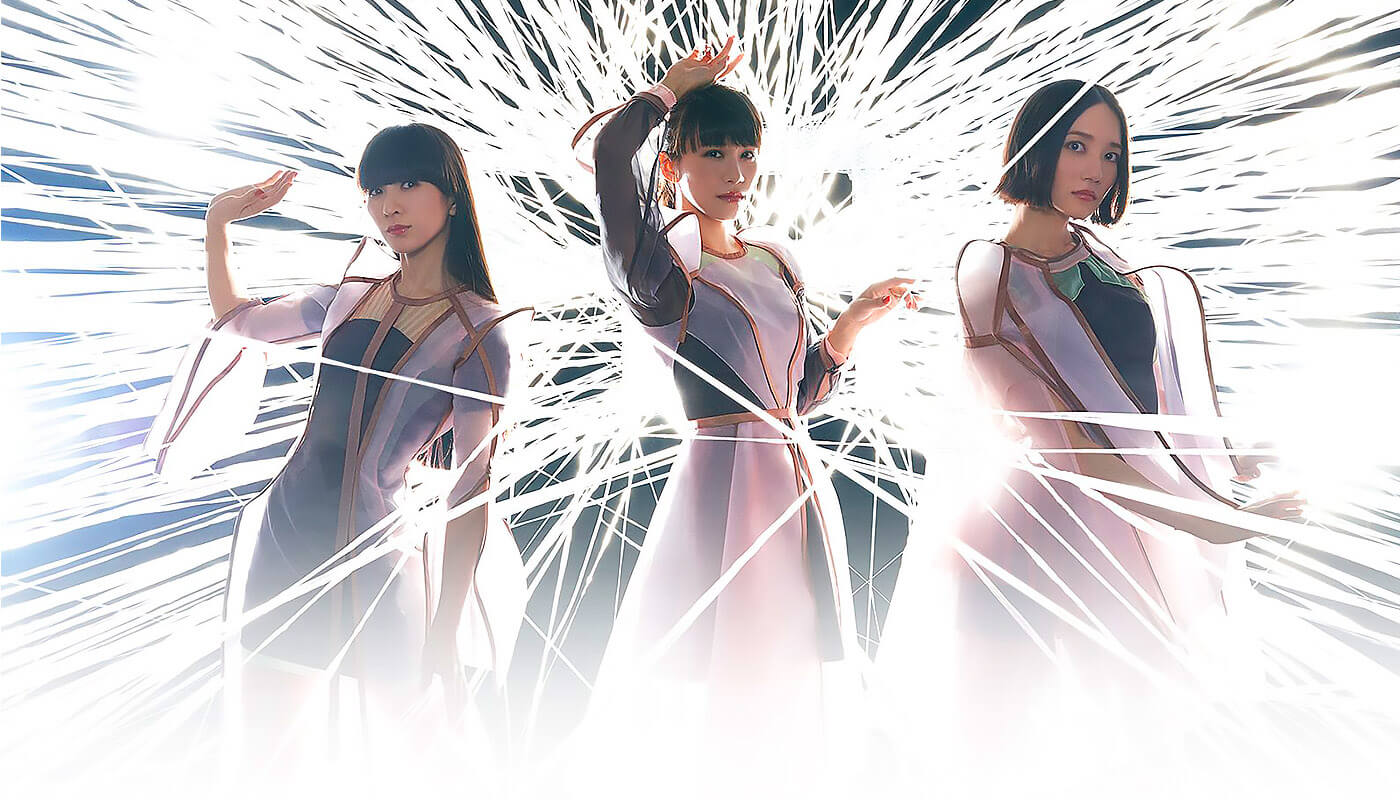 In light of the release, we had the honor of being invited to join a roundtable interview with all three ladies (A~Chan, Nocchi, and Kashiyuka) to talk about their new album, food, anime, and their plans moving forward!
What did you think of the idea of "Future Pop?"
A-chan: The title track itself was actually the very last song we put together for the album. It took a month for Nakata and everyone else involved to finish up the song, and it seemed like there was a lot of trial and error involved in putting it together. Everyone was so busy, but we just had to trust them to make another great song for us. We watched Nakata try to cross over to a new genre — and he did! He's a person who can make history.
Nocchi: I think with the idea of "future pop," it was important that we deliver the idea of "future bass" to more mainstream listeners via TV and other platforms. I think Nakata could do that well. And I think something that works well on Future Pop is the variety. Like, the connection between the song "Fusion" and "Tiny Baby" made us feel so excited, it was so unexpected.
A~Chan: Before we released "If you wanna" as a single, we had a lot of debate within the team about what to do. Some people didn't want to put it out as a single, but Nakata defended why he believed it should come out as the single. It was like what he did with "Polyrhythm," back in 2007. He said he could always release the song under his own name, but he believed it was important to release it as J-pop, through Perfume. That would have a greater impact. I was so touched by… he wanted to release this important song with Perfume.
Nocchi: Even if the chorus of the song — the most important part — didn't really have lyrics! [laughs]
A~Chan: But everyone got on the same boat as Nakata after that. After we released the song, it had bit of a slow reaction, even with us. But over time, after releasing more music and performing it during our recent fan club tour, it really has grown with us. It feels like we raised the song. When we got the demo of "If you wanna," "Everyday" was on the same CD. That latter song sounds more mainstream music, like TV might like it more. So why will we release "If you wanna" as the main single song. Then he told us, well maybe you don't know, but this is popular sounding in the rest of the world. He showed us videos from a festival to point out what happened. "See, they got excited here." He's like a teacher.
What were your first impressions on hearing the music of "Future Pop" for the first time?
A~Chan: First, with "Start Up," it sounded so soft. It was like opening up a picture book, and the story is just beginning. But it's not like I'm following the story itself. It's like I am walking alongside the album. It's like my partner on a journey. Nakata always betrays us, but in a good way. He always surprises us with the music. I was so impressed to listen to this whole album in its final form, even though I had already provided vocals.
Kashiyuka: Basically, I thought the same thing. It was like a new world opening up. With "Future Pop," I actually cried when I listened to it for the first time [laughs]. I always am surprised or impressed an album is ready, listening to it the first time. It's never happened before that I got so happy and cried, though. This time, Nakata requested that we do not check the order of the songs beforehand. Just listen to the album on the best sound system you can. I was so surprised by the order of the songs. He never requested something like this before. But now I get what he wanted us to feel.
Nocchi: Nakata always made our songs, and shared them. I listened to the songs over and over, but when I finally listened to the album as a whole, it sounded so different! I was also surprised by how cute they sounded in their final form.
"Future Pop" made it to #1 electronic album on iTunes in 20 countries. With that success, what are your plans moving forward?
A~Chan: I couldn't believe so many people listened to our album. I'm still taking that in. We have so many people waiting for us to visit and we would love to go perform for them!
What was the relationship with Nakata like while making it?
A~Chan: This is the album where we talked the most with Nakata about music. He's a real music nerd! He doesn't really define specific sounds. He doesn't mind to release his best song as Perfume. He always thinks what [is] the best way to deliver the music. Nakata told us he also always tries to put in some sort of nostalgic part into his music. That's why I thought we always connected with Nakata.
Kashiyuka: I think for the group and team itself, performing "Fusion" in three different countries at the same time was really important. Nobody knew if it would be a success or not. It was a total experiment. But we had to trust our team. But after "Fusion," as a team, we got stronger. And we can trust them even more. Before, it was always three as one. But with this and what came after, we had to get over so many challenges, and after it, we felt some relief because we can take on anything with this team. We got stronger, but we could also be freer. In our 20s, there was so much pressure on us, we always had to do 100 percent, but now we can enjoy the experience more. Trial and error is more fun. It's so much fun to age!
A~Chan: I always thought you had to do something big by age 25, or else you fail. But now, I realize getting older is fun.
Nocchi: Perfume gets along more and more since we met for the first time. This relationship is becoming something beyond just friendship.
A~Chan: I didn't even know I could care about a team this much! [laughs]
What's the song that would be the best gateway into Perfume on "Future Pop"?
Nocchi: Probably "Fusion." We used that for the Future-Experiment, and it really forced us to challenge ourselves.
Kashiyuka: "Future Pop." Partially because it is the title track, and also because it took Nakata a full month to come up with the song. I think it hints at the future of Perfume. I want people to enjoy the sound of Japanese with a little bit of Oriental flavor in it. It's future bass, it's future pop… everything in one song.
A~Chan: "Tokyo Girl" because Tokyo is such a big, challenging city. It's a place people come to when they want to make their dreams come true, but it is such a big city that it is easy to get lost in it. In this confusing big city… for Japanese people, international people seem easy to be free, to just be themselves. But Japanese people tend to compare themselves to others. This song really represents Japanese people well, in my opinion.
Perfume has had a chance to reach out to international listeners over the last few years, with releases and tours. With "Future Pop," what new elements or sides of Perfume do you want to express to international listeners?
Nocchi: It's not just about the music, but the audience outside of Japan really liked our personalities based on past visits. But even if they don't, this album is something they can enjoy.
Kashiyuka: I like how the Japanese lyrics collaborate well with the future bass sound. I want people to enjoy the wordplay and the interplay between words and music.
A~Chan: That's a tough one. I want people to blast this album while they are driving down a bumpy road, in a big car. A big car!!! You can't really do that in Tokyo, the streets are too narrow to drive a regular car, let alone a big one.
Your last international tour was for "Cosmic Explorer." What did you learn from that experience?
Kashiyuka: It was the first tour where we were coming continuously from the same tour in Japan. Even if it was the same content, we had to put it in a smaller venue, which was hard. Not to mention each of the venues across America were different sizes. That was tough, and sometimes we could only rehearse like three songs from the set beforehand. It really required our concentration, and that developed more over the tour. But we were able to apply that to the NTT Docomo's Future-Experiment when we performed in three different situations. So it helped us prepare for having to play in difficult situations.
What image of Japan do you want to share abroad?
A~Chan: Instead of straightforwardly showing individuality, we want to show that through teamwork and synchronization, you can actually see the individual self much more clearly. That kind of delicate expression is very Japanese, I think. If people can catch on to that from Perfume, that would really reflect well on the country as a whole.
Does Perfume have any plans to tour the U.S. sometime in the near future?
A~Chan: Yes! Will you come to the show?
Of course! Are you obsessed with anything lately? Comedians? Foods?
All Three: Bubble tea! There are a lot of bubble tea shops coming to Japan. So we order bubble tea from different shops every day when we work!
Did Kashiyuka ever get to meet Oda-sensei, and is she excited about any new Shonen Jump series?
Kashiyuka: I have met Oda-sensei! He's very down-to-earth and easy to talk to. When I met him, he told me the One Piece series was only halfway done! I'm currently reading Black Clover! It's my new favorite!
Nocchi: I love The Promised Neverland"!
You can order Perfume's Future Pop on iTunes, CDJapan, & Amazon. You can listen to the album now on Spotify! 
---
Special Thank-You To:
Perfume for sitting down to chat with us
BMF Media for giving us the opportunity to interview Perfume
Aya Nogami (Universal Music International marketing representative) for being the interview translator
Paula Gaetos & Alyssa (Anime Intensity) for helping us with interview questions
Sources: Wikipedia
Big thank you to our supporters
From their continous support, we are able to pay our team for their time and hard work on the site.
We have a Thank-You page dedicated to those who help us continue the work that we've been doing.
See our thank you page