When asked if I had any experience with light novels, I was intrigued. While I am an avid reader, I had never read a light novel, but I was willing to try. For me, different does not equate to something being bad. So, I decided to take the plunge into the world of light novels. That being said, I have reviewed Occultic;Nine as a novel rather than how I would review an anime.
Like everyone else, what I read has to appeal to me. If I cannot immerse myself in what I am reading, I find myself unable enjoy the experience. I only have one Golden Rule — do not give up on a book. As you will read later, I have only made one exception to that rule. Thankfully, it wasn't Occultic;Nine. I was rather excited to find out that there is an anime adaptation. Read my final thoughts at the end of the article for more details and my hopes for it.
Occultic; Nine Overview: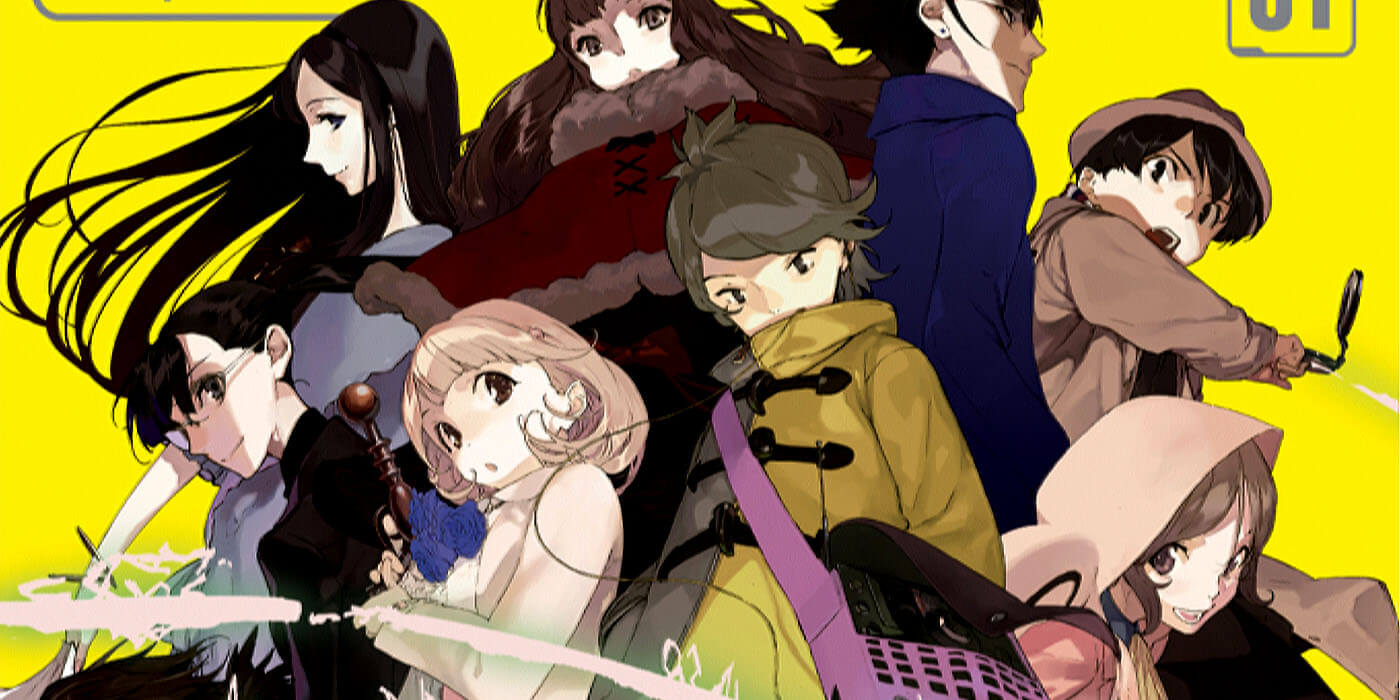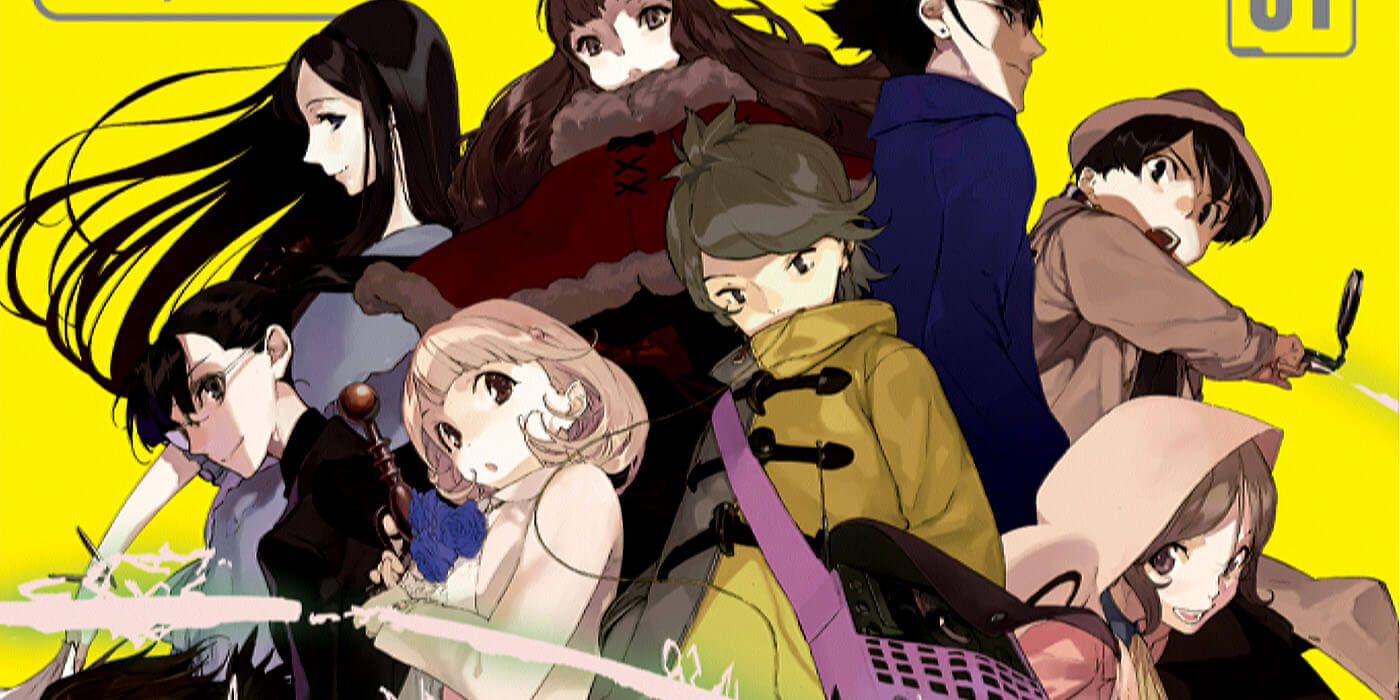 Genre: Horror, Mystery, Occult Fiction
Synopsis
Imagine every urban legend you've ever heard of. They aren't real, right? What if they were? Some things are better off left alone.
One boy, Yuta Gamon–the self-proclaimed NEET God–manages a trollish anti-occult blog called Kirikiri Basara. In his quest to obtain a fortune so that he does not have to be gainfully employed, he debunks the paranormal, along with his friend Ryoka. While in pursuit of his *cough* noble goal, he will unwittingly bring together seven strangers and set into motion events he has no control over–exposing the unknown horrors of the city they live in.
Audience
Those that are into dark mystery/thriller novels with a dash of horror and supernatural themes will find Occultic; Nine appealing. I would recommend it for ages 14 on up. The story has some Edgar Allen Poe-esque undertones along with something that you would expect out of a Stephen King novel. For me, this is a winning combination.
The Good
The storyline is good. The premise is tried and true–a murder mystery where no one knows what is going on, yet everyone is a suspect. There are real-life events that are referenced in the novel to assist in painting a better picture in the readers' minds as to what exactly is going on. The characters and their professions are really diverse. The key plot points of the story are enough to tie the characters together, despite their different backgrounds, and blend them in a way that makes sense.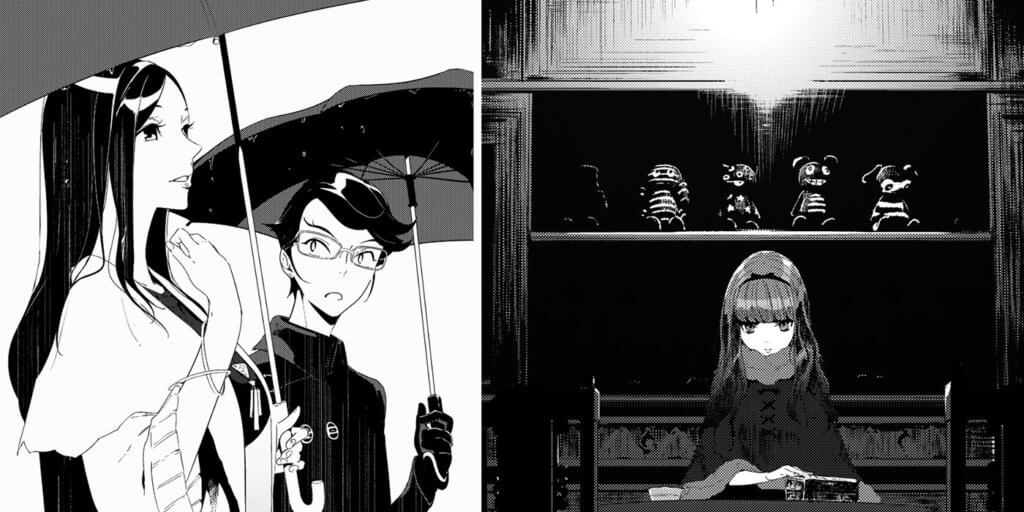 The amount of illustrations included in the light novel is perfect. I found myself reading a scene or exchange between two or more characters and wondering what it would look like. I turn the page and, BAM!, a picture. I really liked that about the novel.
Another positive was how easy it was to read. This allows the intended reader range to be broader. For some, this may be considered a negative aspect, but I feel that by pigeon-holing the content to the range of a specific demographic, a number of potential readers is lost. The audience ranges from teenagers to adults who are at a more advanced level of reading.
The Bad
While reading the first volume, I felt that there are too many points of view. I understand that it helps to develop the characters and to provide clues that allow the reader to gradually put the pieces together. But the transition between characters is a bit too abrupt, and the reader is thrown into the mind of a character who has nothing to do with the previous scene and is across town.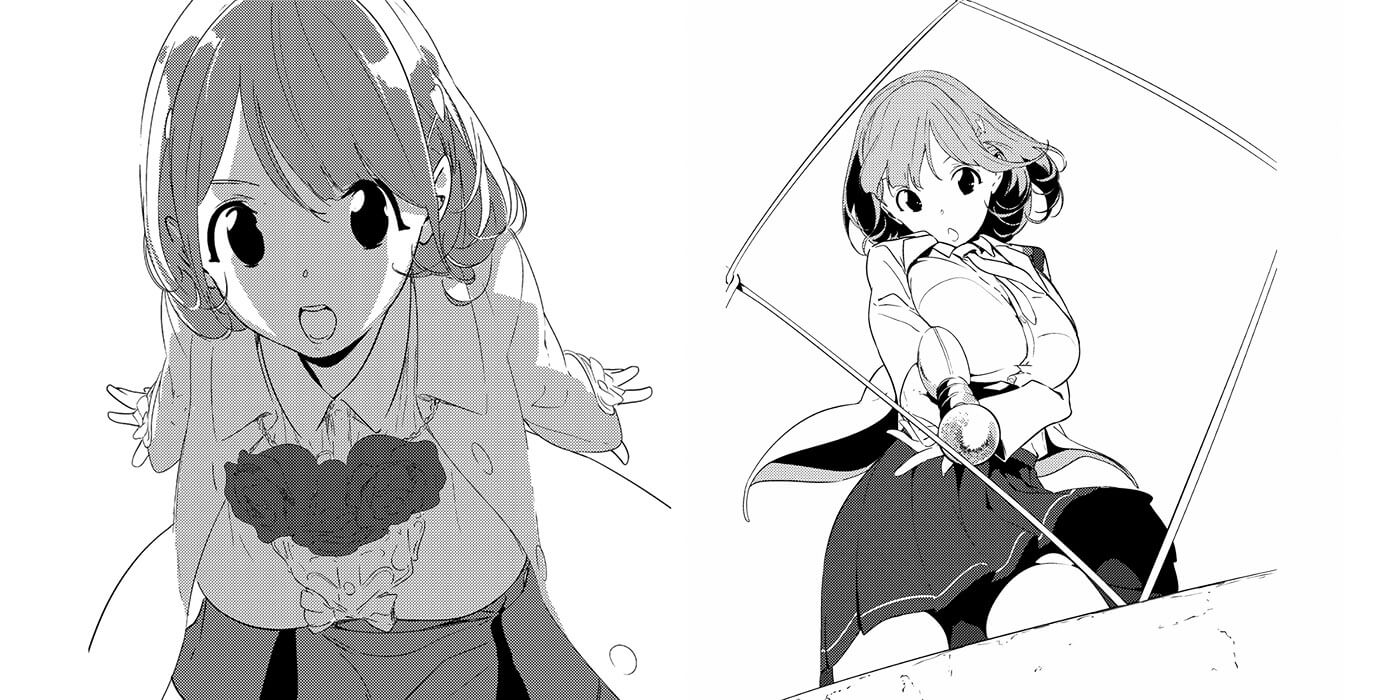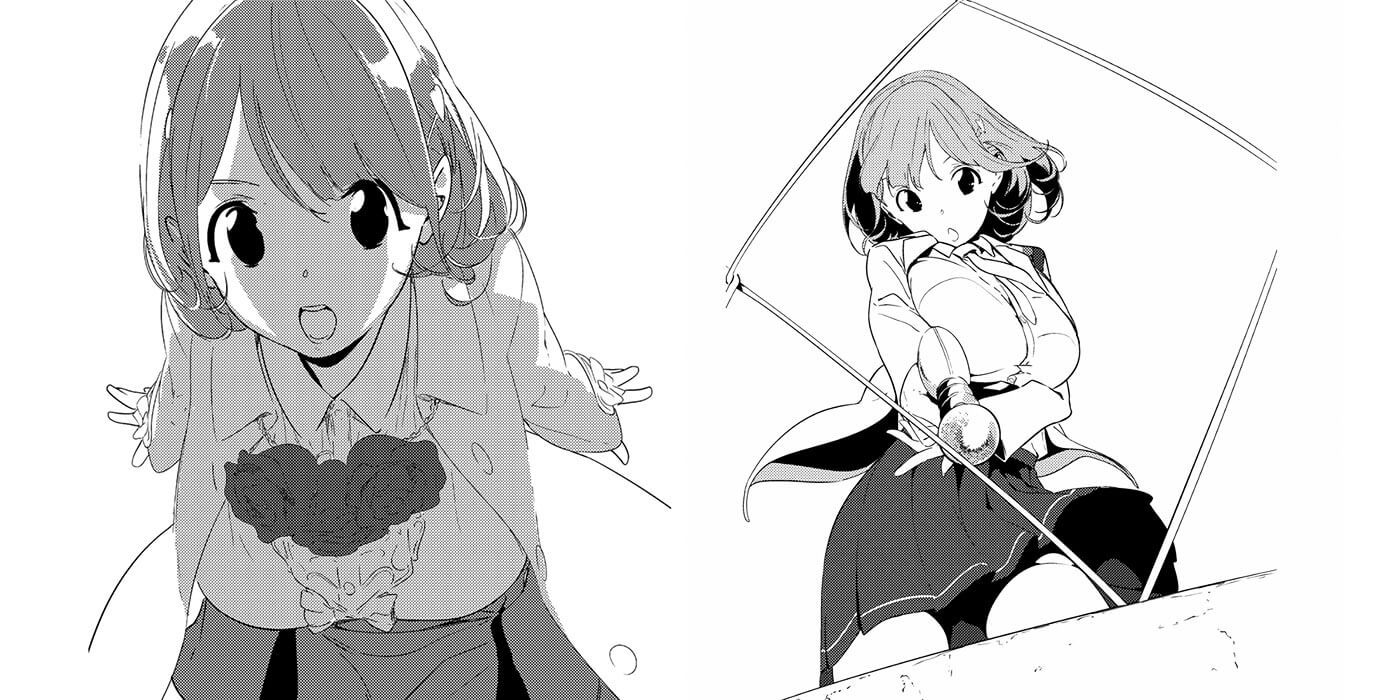 Also, reading through Yuta Gamon's asinine point of view was a bit painful and/or annoying at times. If I had to read about Ryoka Narusawa's boobs being melon bags much longer, I was going to scream. Either that or I would break my Golden Rule.  I would do what I did while reading "Twilight: Breaking Dawn," meaning I would slam the book closed in frustration and hurl it across the room–never to pick it up again. I held back because I did not want to buy a new Kindle. Yuta may or may not be an accurate portrayal of the modern teenage boy, but I felt it takes away from the story overall. I felt this was the worse the further I read when I came to the realization that he was the primary character. I really could have done without that.
Overall Thoughts
As I mentioned before, I had no experience with light novels, and this was my first time reading a light novel. I enjoy reading both English novels and manga, but this was an interesting hybrid of the two. As opposed to manga, there was not a lot of illustration, but just enough to show you what some pivotal scenes look like. The storyline has some very good plot points to keep the reader interested. Granted, it was a bit of a challenge for me to continue reading some of the characters' vapid internal monologs. Before I knew it, I had finished the first novel and was ready to blaze through Volume 2.  I was also pleased to learn that there is an anime adaptation.  I hope that the anime is able to provide the same gripping storyline that the light novel has.
I would like to thank J-Novel for giving Yatta-Tachi the opportunity to read the first volume. You can read the first and second volume of Occultic;Nine on the J-Novel website!
On that note, look out for my review of Occultic;Nine Vol 2!
The Good
Good plot that ties together seemingly unrelated events/characters
Right amount of illustrations to complete the important scenes
Easy readability
The Bad
Too many points of view to take in
A bit too immature for the more adult reader
Big thank you to our supporters
From their continous support, we are able to pay our team for their time and hard work on the site.
We have a Thank-You page dedicated to those who help us continue the work that we've been doing.
See our thank you page