Napping Princess: The Story of the Unknown Me (Hirune-hime: Shiranai Watashi No Monogatari in Japanese) is an animated fantasy film by SIGNAL.MD. The animation studio is a division of IG Port. It allegedly was created to develop technology for full digital animation and smart devices, such as tablets. It also focuses on producing animation aimed at children and families.
Napping Princess was written and directed by Kenji Kamiyama, and was released in Japan by Warner Bros. Pictures on March 18, 2017. It was screened in the United States during AnimeFest 2017, and an English dub version was released in the United Kingdom (August 16, 2017) and in the United States (September 8, 2017).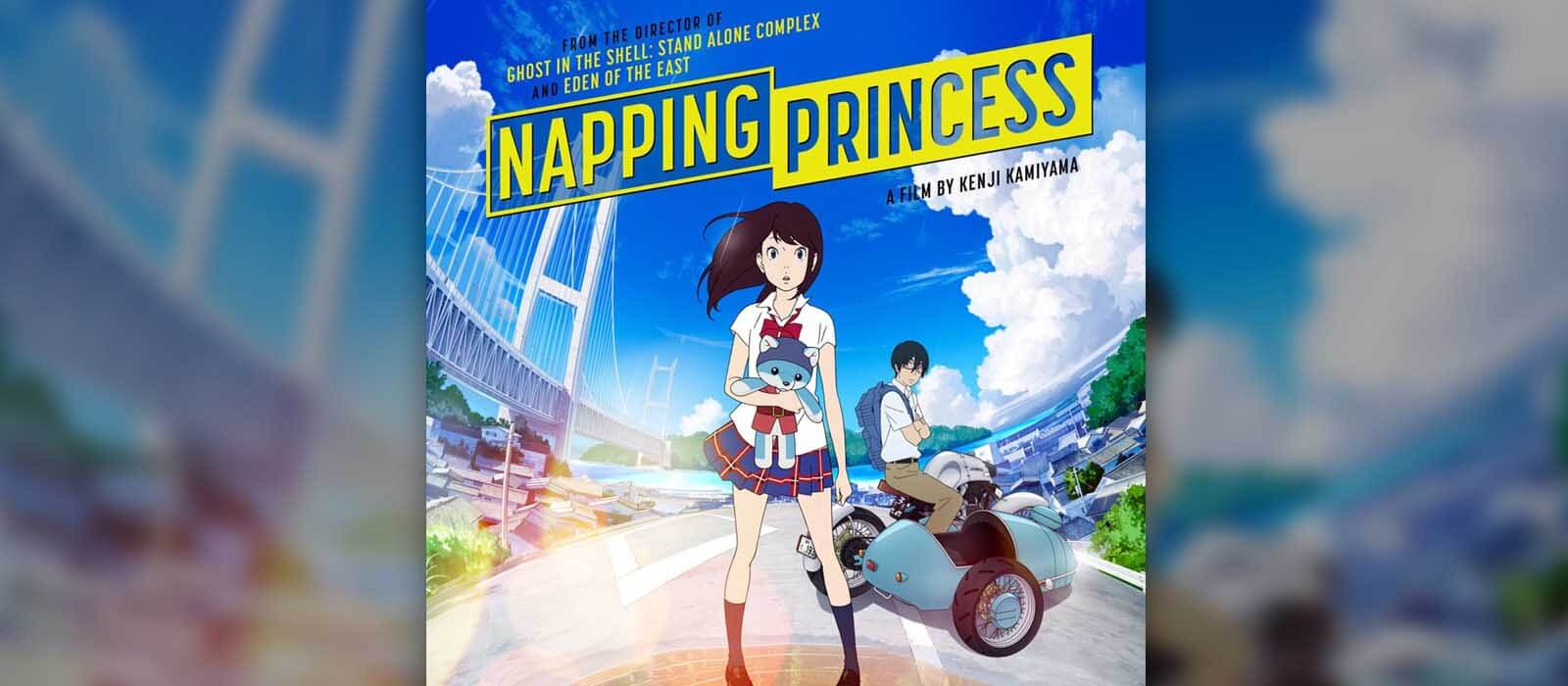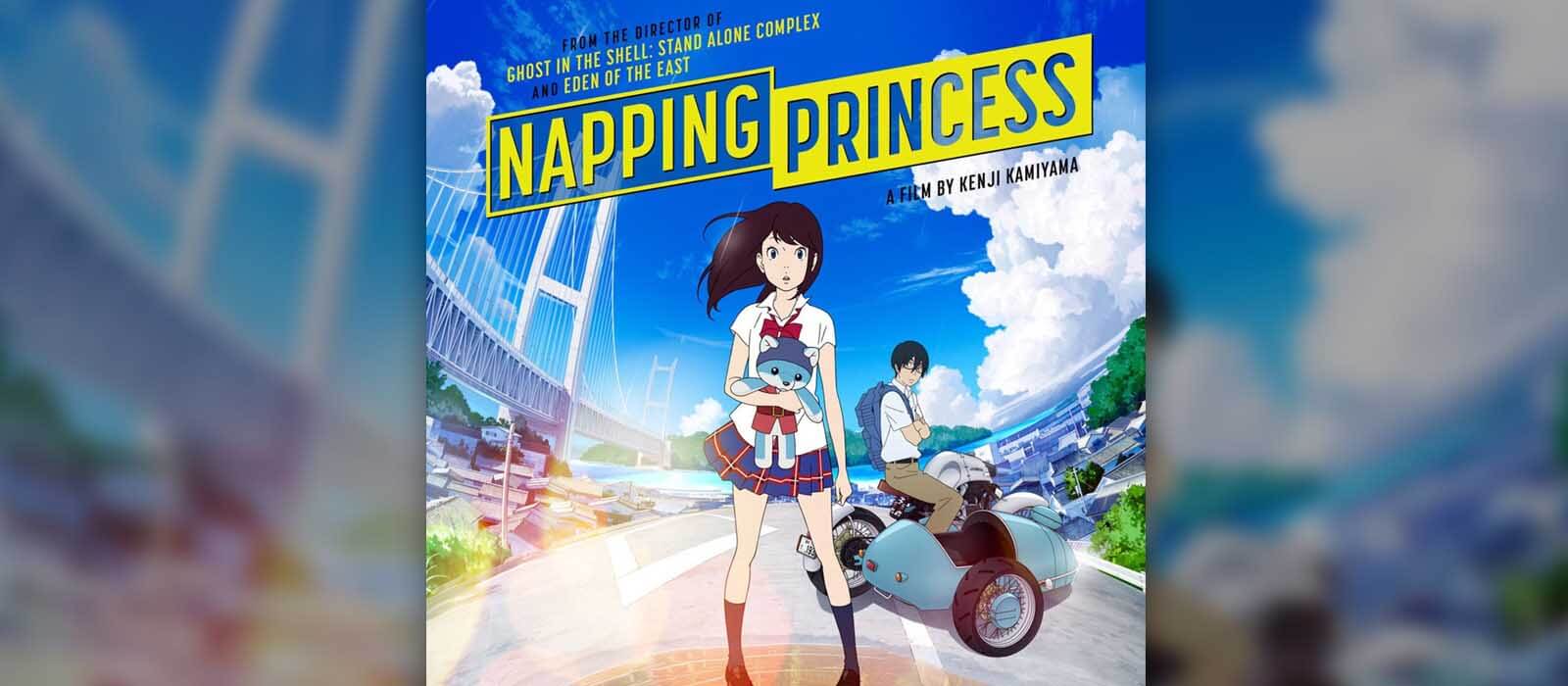 For this installment of the "Hi, I'm…" series, we had the honor of sitting down with 5 of the Napping Princess staff members, including the director and producer. We talked about many things, like what they want people to take away after watching the film, the specific lighting they used, and more.
Kenji Kamiyama (Director of Napping Princess)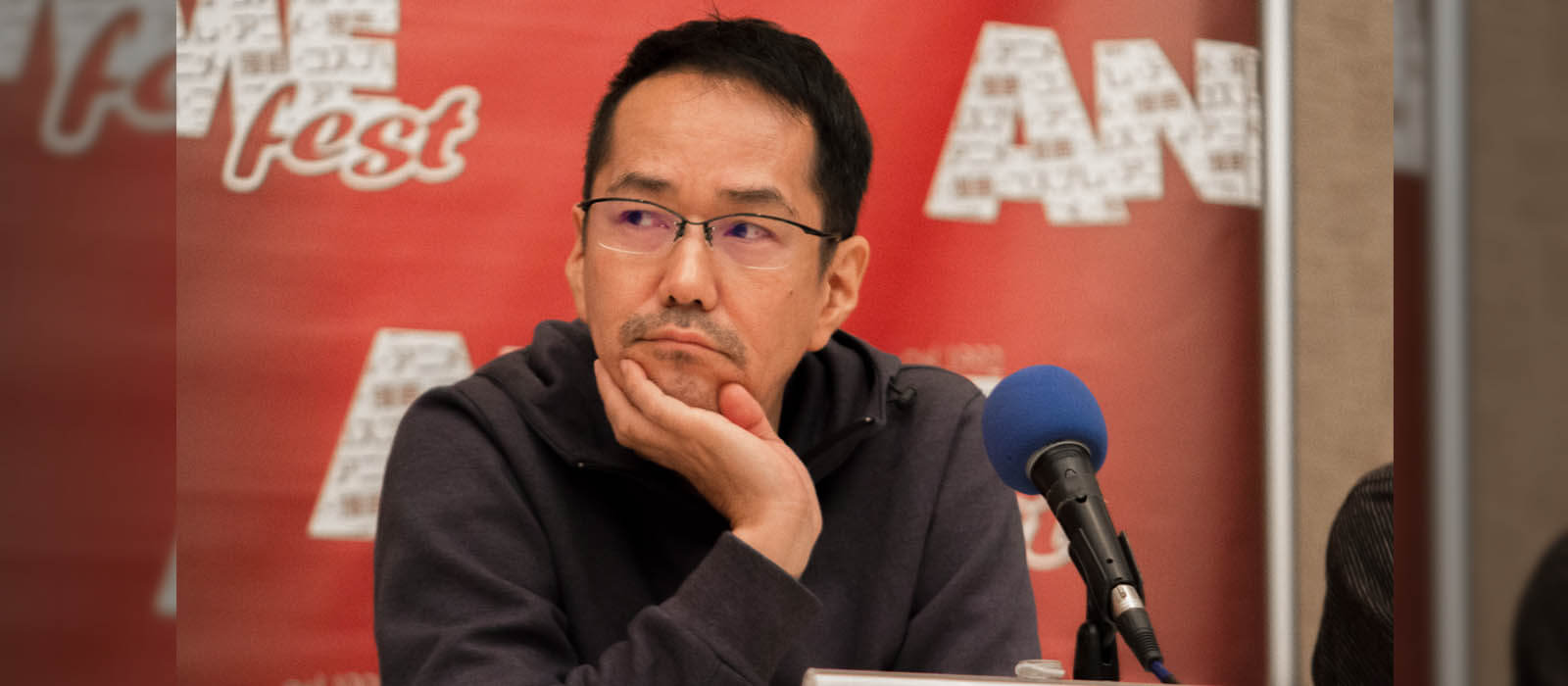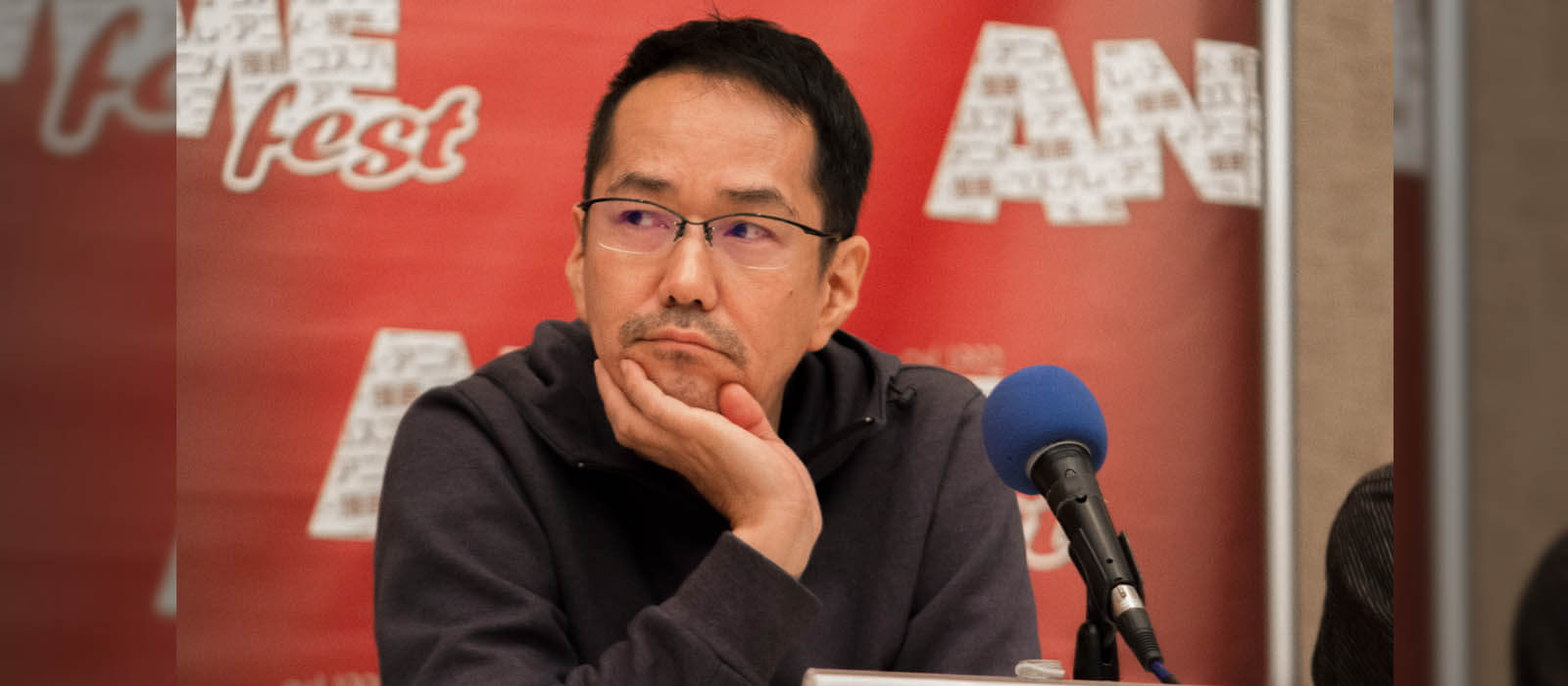 Napping Princess was produced at Production IG's new digital studio, SIGNAL.MD. Could you talk about working with digital animation as opposed to traditional?
SIGNAL.MD is a studio that we made with "digital" in mind, one where we could use tablets. There are a lot of young people in our company that want to challenge themselves by taking on the digital format.
What was your favorite scene of the movie to write and how did you realize it in animation?
I like all the scenes, but in particular whenever there is lighting behind the characters, I liked that. Because the camera is placed against the light, the characters are captured in the backlight, not the other way around. The light is usually at the back of the camera and lights the characters. In this, many of the shots are reversed, with the camera shooting against the light. By doing that, we're making a more natural picture. It's a special technique they use in live action films, capturing the figure in backlight, which makes the characters look appealing. It's not usually a technique used in animation. I wanted the movie to look natural, and to bring that appeal to the audience.
What was it like to work with animator Toshiyuki Inoue?
I worked with him a long time ago, and he has such good drawings that those who see them become good at drawing. In actuality, I haven't gotten better, but it makes you feel like you're almost as good as him. Just from looking at it, you get so happy. That's how special an animator he is. He's encouraged many animators in the industry, and he's also discouraged them at the same time.
Motonobu Hori (Key Animator)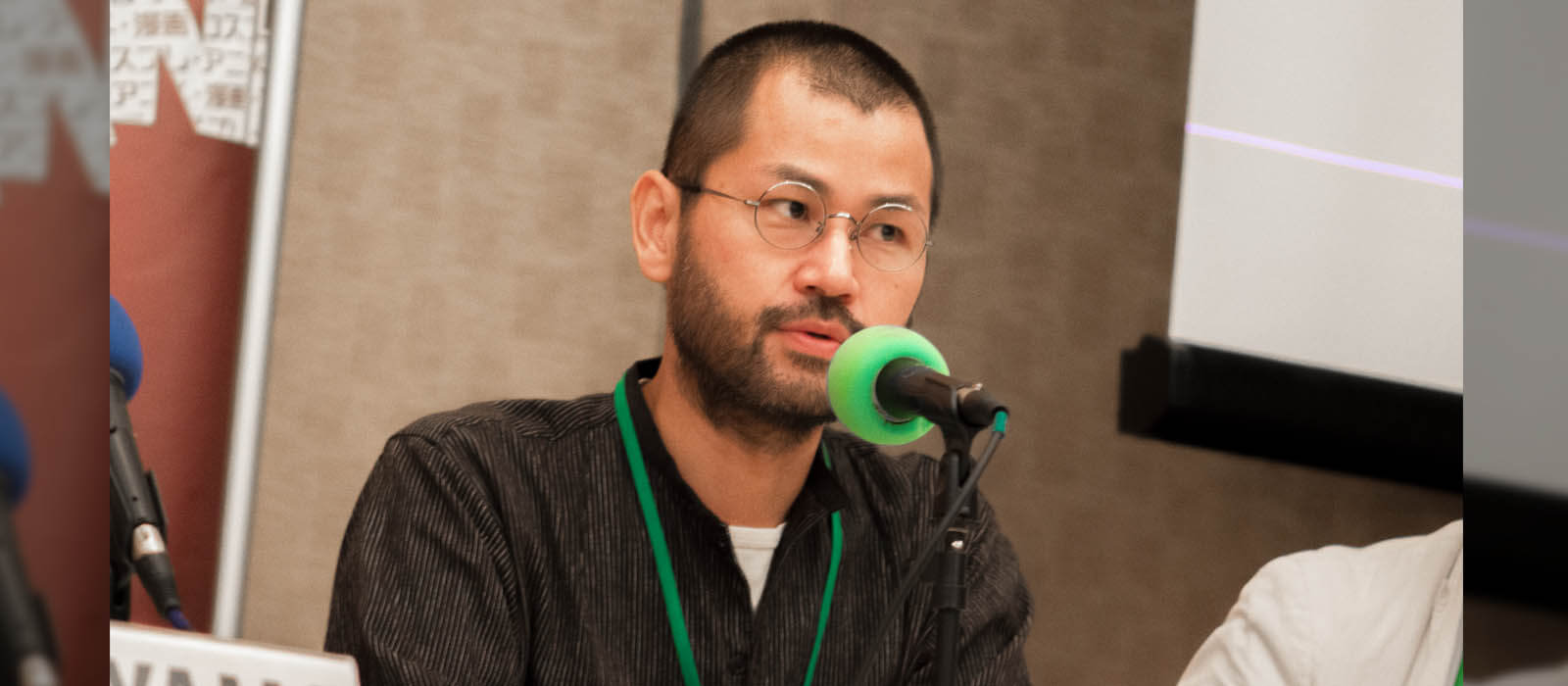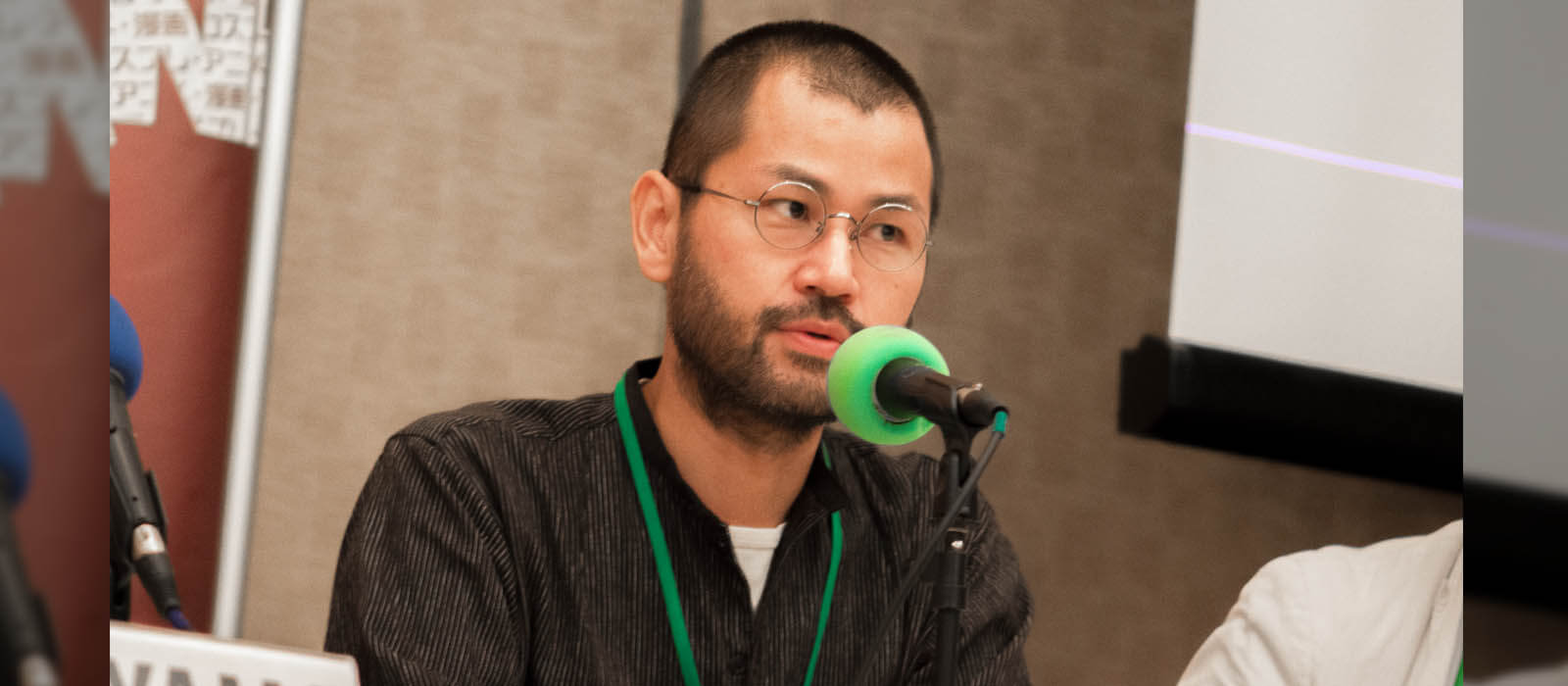 What makes the animation of Napping Princess unique?
Hori: The most notable thing is that we didn't put shadows on the faces. It's something that you can't really do unless you're working on a movie and have a sizable staff. A particularly unique part of it is that, while the pictures are relatively simple, we used 3D design to get a good perspective for reference.
Kamiyama: Lighting techniques haven't generally been taken into consideration up until now in animation. Usually they're expressed by the differences in color and not necessarily the lighting, as they would be in live action films.
Was there anyone working on Napping Princess that you were looking forward to working with?
This time I participated as an animator, so working with these legendary animators was very exciting. Before I even became an animator, these people put out things, and I had been watching them. It was very inspiring. But actually, I was very glad to meet Christophe, and he's a great friend.
Christophe Ferreira (Storyboard Artist, Concept Artist, Creature Designer, Key Animator)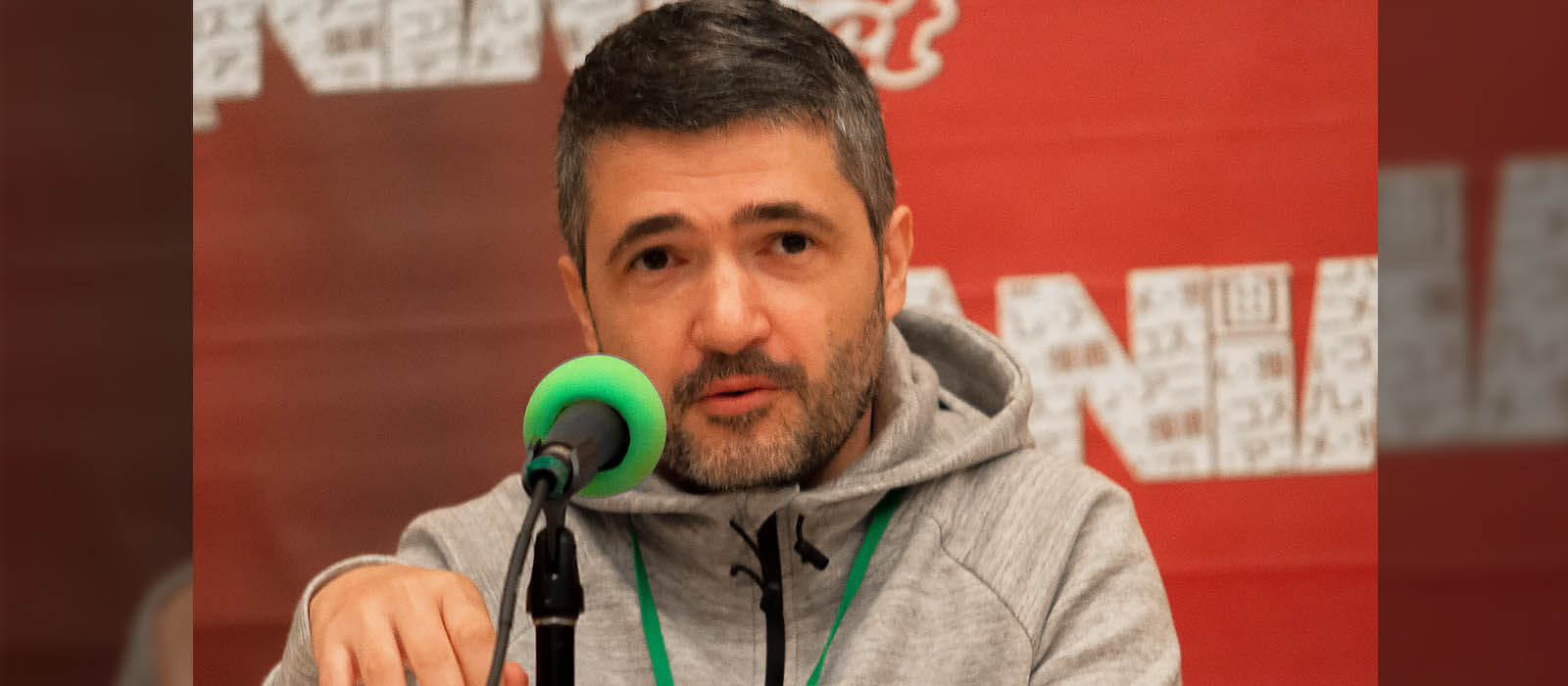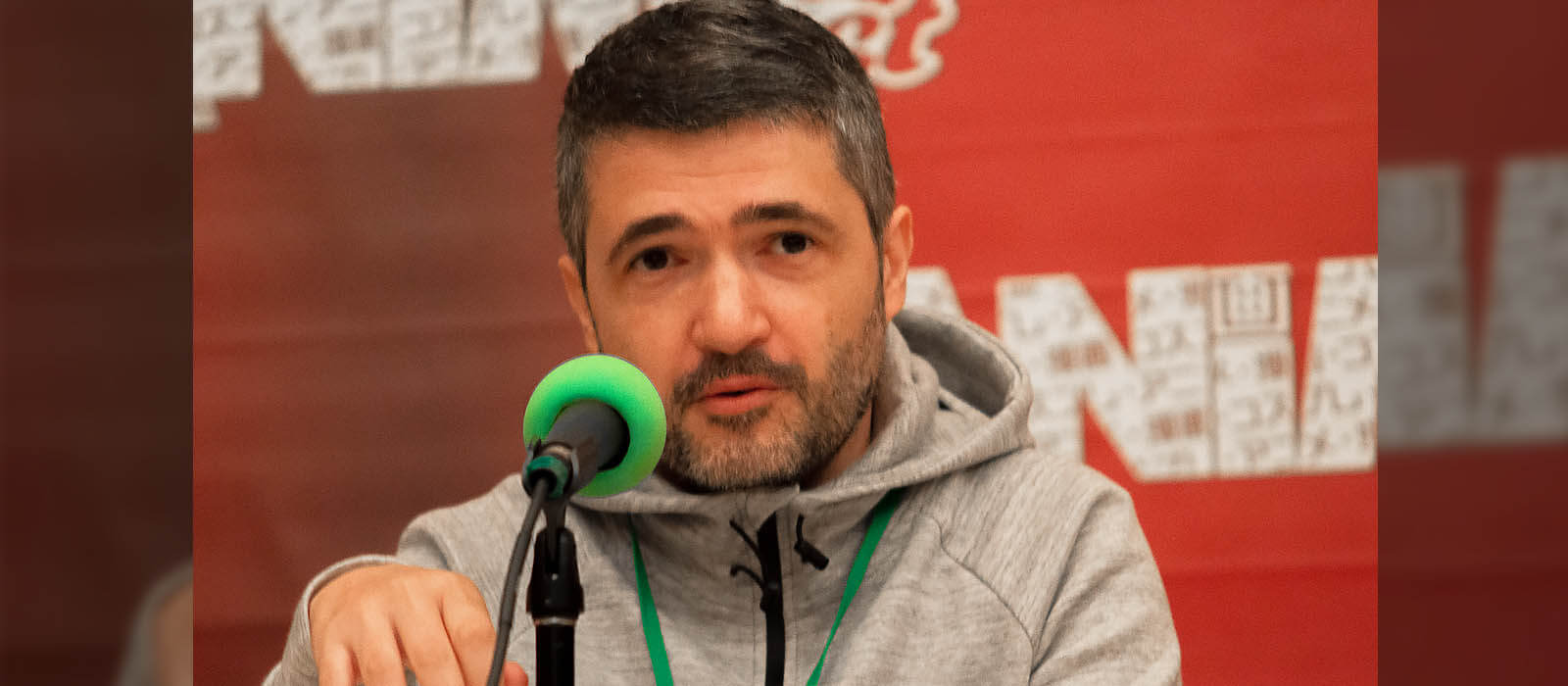 You work as both an illustrator and in animation. Do you have a particular preference between them?
I don't have a particular preference between them. It's kind of blurry between them, because my first job in Napping Princess was to illustrate the scenario, and I use the same steps to do my comic book or to do my own projects. It's kind of, for me, all the same. It's drawing that I like, so I don't have any particular preference. Of course, doing comic books, you are more free to do what you want. You can be bigger. But I also like to work with a team, so I like both.
Do you believe there are more international artists working in anime today? If so, why do you think that is?
It's difficult to say because, when we say international artists, I think we're usually talking about caucasian. But as European or American animators, I think they're growing in number, especially European and French. I don't know why, but there's a lot of French people doing animation. But as for why, this is hard! Maybe it's because of us [SIGNAL.MD], because we have been in place for around 10 years, and people realize that, "Oh, that's possible. We can go and work because somebody already made it." There's also the internet,  where they can contact us and talk to us. "I want to live in Japan and work as an animator. What do I have to do to make it?" Maybe because it's a little simpler than before. All the famous animators/directors use Twitter, so you can contact them directly.
You've recently started doing watercolor art for Twitter. What's appealing about watercolors for you?
013:011のつづき!今回は少し違いものを描いてみたかったんです。読み取り方向は左からです。 pic.twitter.com/QLBC4xgFCY

— Christophe Ferreira フェレラ.クリストフ (@lebuta) August 8, 2017
In that particular case, it's an easy way to create an atmosphere in color. It's quick, cheap, and I like the feeling of having something on paper. That's why I like to do watercolors. I have a finished piece, it's not on the screen digitally. If your hard drive crashes, you're not left with nothing. It's a pleasure, and I like the technique. I don't know, it feels natural.
Shigeto Koyama (Mechnical Designer)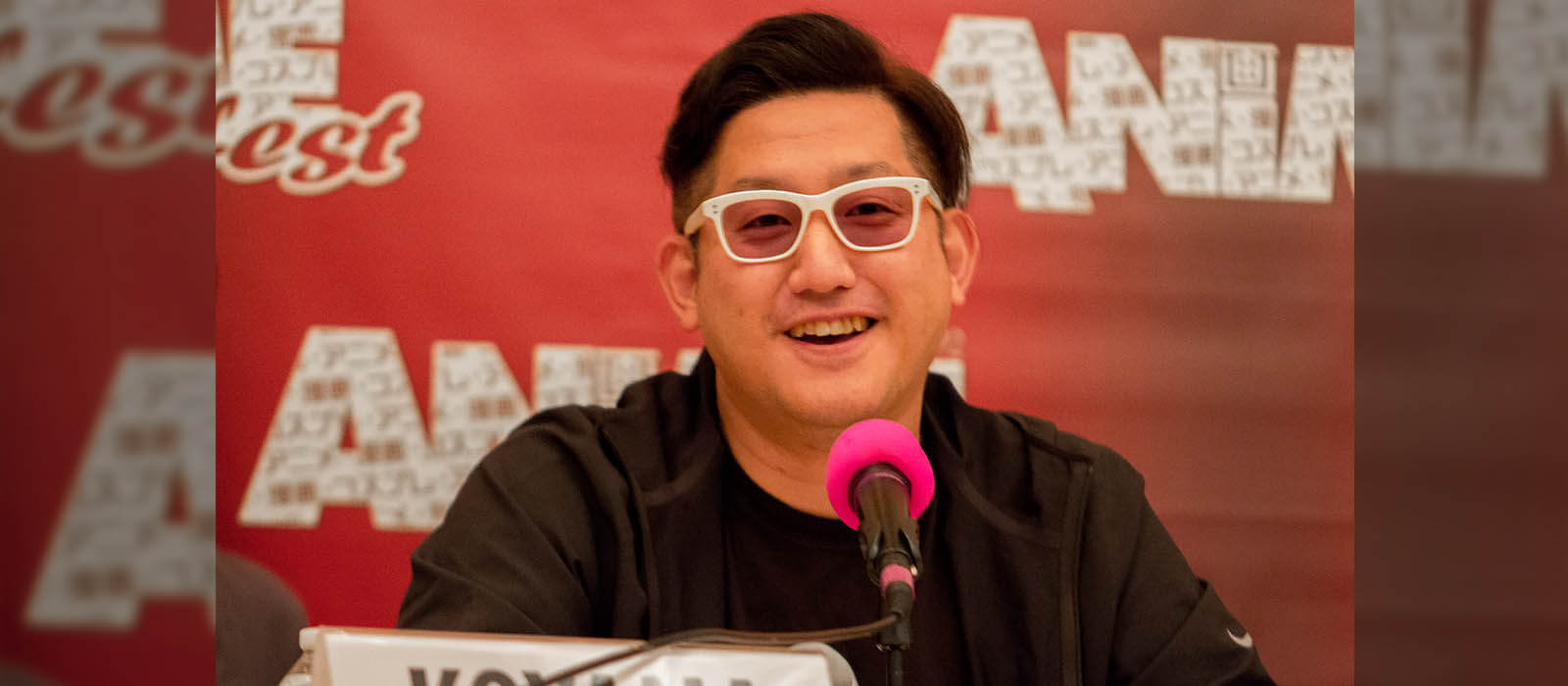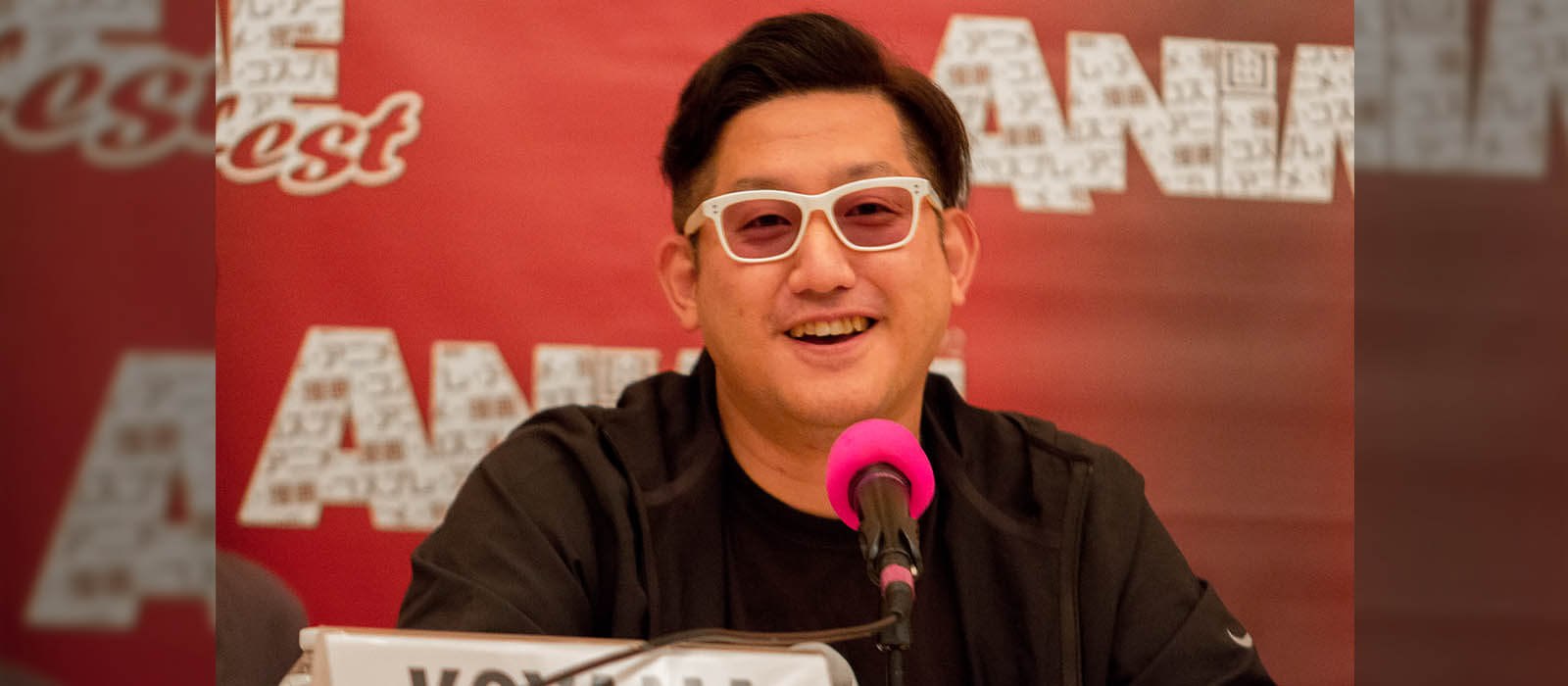 What do you think makes the mechas of Napping Princess unique from the work you've done on other projects?
There's not much of a comparison with the uniqueness of the mecha designs for this work and other titles that I have done in the past, I feel. But if I were to point out one characteristic feature about these mecha designs, it's that when one of them is a motor bike, it has a lot of details and reality in it. It can exist in the real world. When it transforms into a robot, it has fantastic elements in it. It's a design that matches the fantasy world that the main character goes into. Not only does it transform, but as the story goes along, its role changes according to the story. Also the robot called Enginehead is, at first, a real mechanical piece of metal, but as the story goes along, its new version changes to a more organic-moving, very creature-like life form. That change in role is a feature of these mecha designs for the movie.
Is there anything that surprised you about working on Napping Princess?
Koyama: It's kind of a weird question, but if I were to say one thing, it was working with Sakurai-san as a producer.
Sakurai: I started my career as a writer for Ghost in the Shell,  so he recognized me as a writer only, and not really as a producer.
Can we expect a Geekboat reunion sometime in the future between yourself, Imaishi and Wakabayashi?
It's not like we're a band or something, but even now we're going to keep working together, so yeah.
Yoshiki Sakurai (Producer)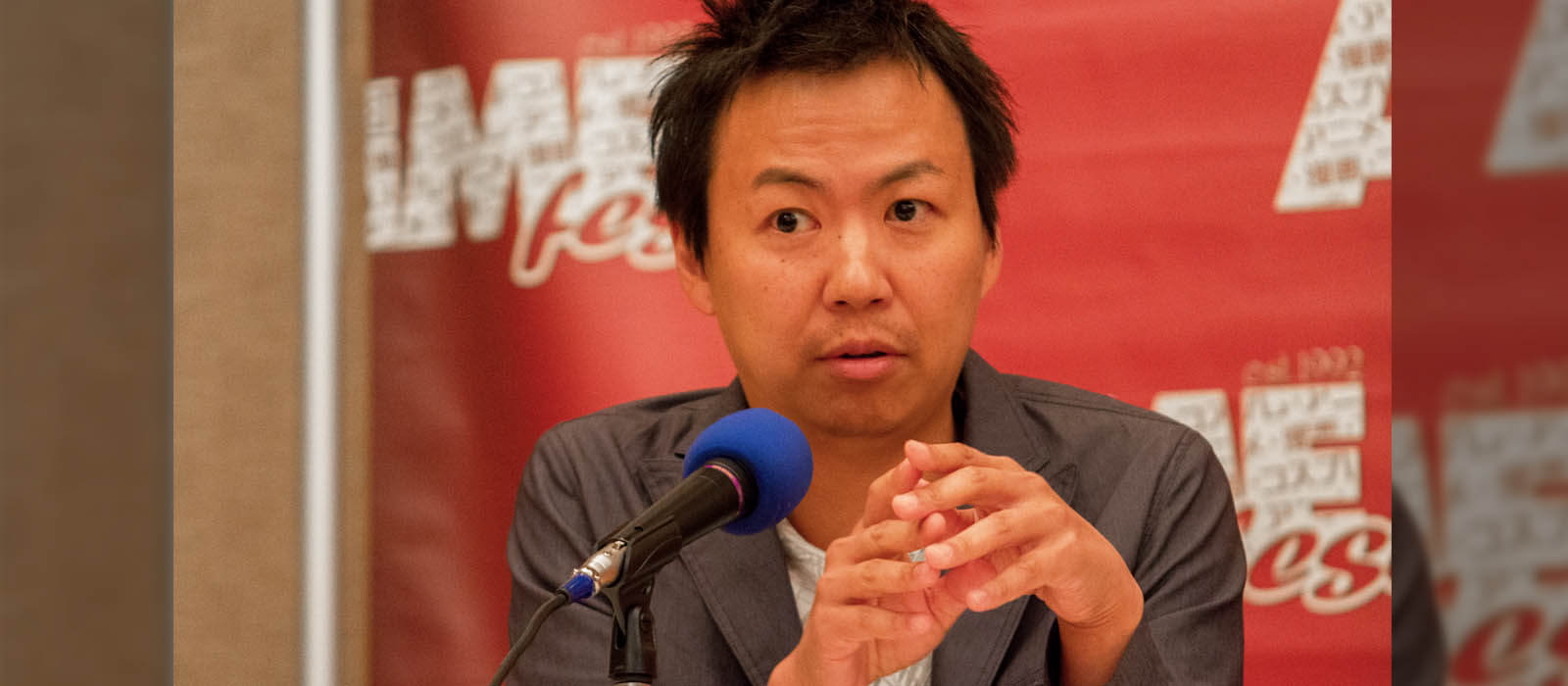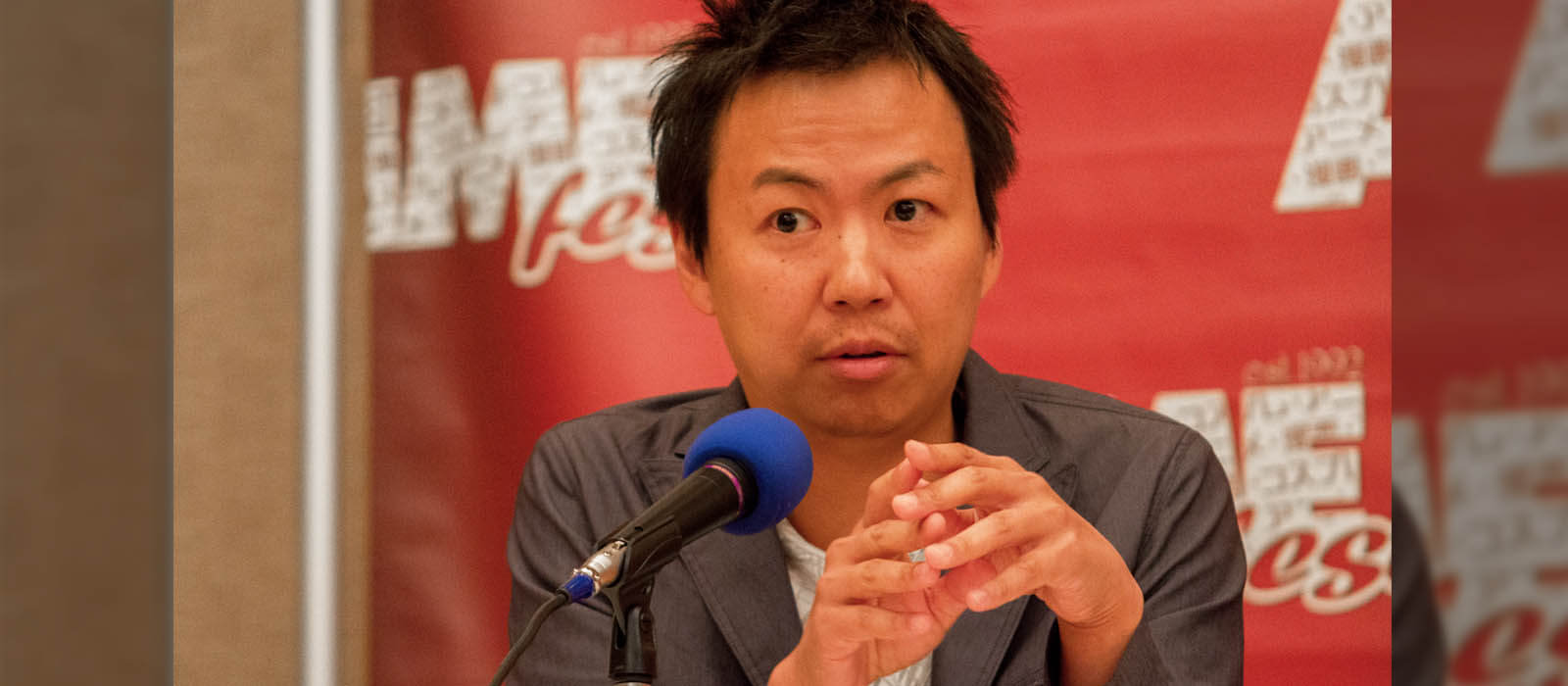 What was the biggest challenge in producing Napping Princess?
There were many challenges, because as Kamiyama-san pointed out earlier, SIGNAL.MD was initially made to make this film. So we had a big empty room at the beginning with just Kamiyama-san and myself, two desks in an entire room. I had to start not only gathering the creators to make the pre-production, but I had to buy desks. I had to buy chairs; I had to find a parking place; I had to secure enough electricity for when the creators fill the studio. That kind of work was all done by myself and a few other staff that were there in the early stages. Everything was a challenge. Finding a fridge! Not only was I making the film, but I was also making the studio.
Was there anyone's work on the film in particular that you were surprised by?
Well, I was surprised by everyone's work, both within and outside the studio. They put so much effort into it. Of course, Kamiyama-san had been concentrating on this film for 4 years, and myself was 3 years. I had difficulty financing the film. Once it was financed, I had difficult gathering all the creatives, and once they were gathered, I had difficulty completing the film. Everyone worked so hard on it, and the production period was 4 years. For many of the animators, it was 2 years, but 2 years of dedicated work is a long part of your life. I am amazed at their hard work.
Group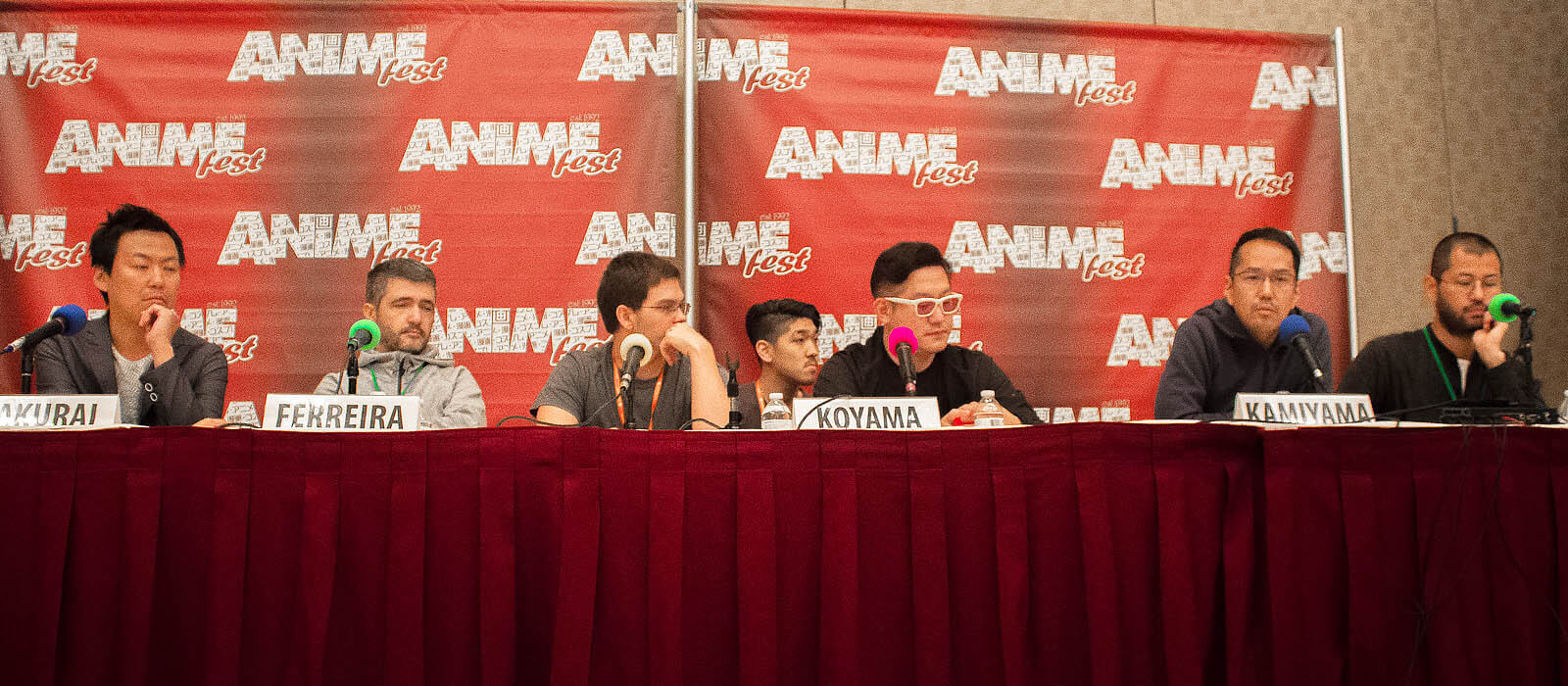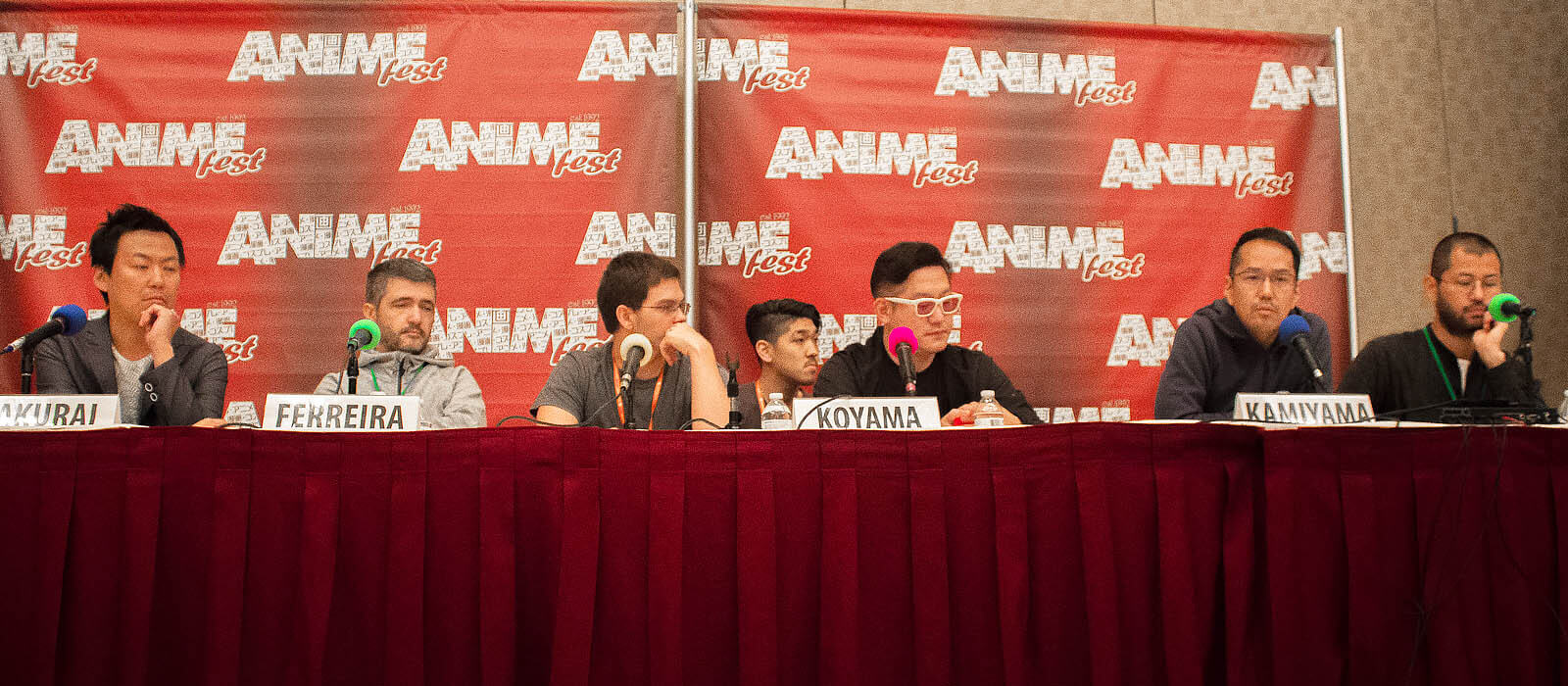 Is there anything you hope the audience would feel or take away after watching the movie?
Kamiyama: One of the important things is that I wanted the young people and the older generation (50 and older, from the Shōwa period) to gain better communication with each other. Japan in the past had a very big economical boom, but now it's on a downturn. One reason for that is that the young people and the old people in society are not properly communicating. It's probably not just Japan, but in a lot of other places. By fixing the misunderstandings of the generations and bringing communication back into the picture, that's what I wanted to do with the project.
Hori: In this movie in particular I wanted to make appealing characters. I have a daughter of my own, and I wanted to make the main characters, especially Kokone, somebody you could relate to. As a personal preference, I quite like Watanabe, and I want everyone who watches it to think, "Oh, I really like this character."
Ferreira: Basically, if people leave the theater happier than when they entered it, I will be happy.
Koyama: Something I found interesting about the film is that the theme is all around cars. In Japan, people are choosing not to drive cars more and more, especially young people. Even with that, there are these craftsmen that are working really hard in this movie. The father and the grandfather, they are basically creators. They have craftsmanship in their heart, so that's what I am fond of about this movie. Nowadays, Japanese people, especially the young generation, they don't want a car anymore. In Japan, as an illustrator, making a living out of drawing a picture is similar to that kind of situation from the film. It's a metaphor for our industry, which I feel is interesting. I especially like the scene with the big meeting in the conference room where Kokone's mother and grandfather have a conflict, and that scene is touching for me, because it indicates the situation we are placed in within the animation industry. I want people to watch the scene with that kind of thing in mind. That's the way I feel as an illustrator living in Japan, but I don't know how that scene might look to Americans.
Sakurai: My answer is more simple, because I thought it was a story about a family becoming united. I feel that many of the younger generation of Japan don't want to marry, or they're not attracted to having a family. They don't think it's a wise option. I think by watching this movie, I want people to think, "hey, having a family is not bad, and maybe sometimes conflict is not too bad."
﹋﹋﹋﹋﹋﹋﹋
Thank you to Kenji Kamiyama, Motonobu Hori, Christophe Ferreira, Shigeto Koyama, Yoshiki Sakurai, and AnimeFest for the opportunity.
Thank you to those who submitted interview questions: Matthew Li, Maryam, Astra W., and Callum M.
Translated by Frost (AnimeFest volunteer translator) & Transcribed by Chris Brailsford.
Special thanks to Sakuga Blog for permission to embed their videos.
﹋﹋﹋﹋﹋﹋﹋﹋﹋﹋﹋﹋﹋﹋﹋﹋﹋﹋﹋﹋﹋﹋﹋﹋﹋﹋﹋﹋﹋﹋
In the "Hi, I'm…" series, we sit down with fantastic folks who influence the world of Japanese culture, from AniTubers to experts and industry celebs. Every other month, we'll present a new interview with insight on their daily life, their thoughts on the Japanese Culture industry, and tips for those wanting to debut in the same field as them.
Have someone you want to see featured or questions you think we should ask? Send us an email: YattaTachi[at]gmail.com
﹋﹋﹋﹋
Editor's Note: This interview was edited slightly for clarity. 
Big thank you to our supporters
From their continous support, we are able to pay our team for their time and hard work on the site.
We have a Thank-You page dedicated to those who help us continue the work that we've been doing.
See our thank you page