Moyoco Anno's Memoirs of Amorous Gentlemen tells a story about people who wish to escape from their lives – or perhaps, from themselves – and the different ways they choose to face or fight their realities. There can a be a sharp contrast between some ugly cruelties and the almost glamorous art style. The story might not be a particularly engaging one, but it sure was hard to put away once I started reading.
Story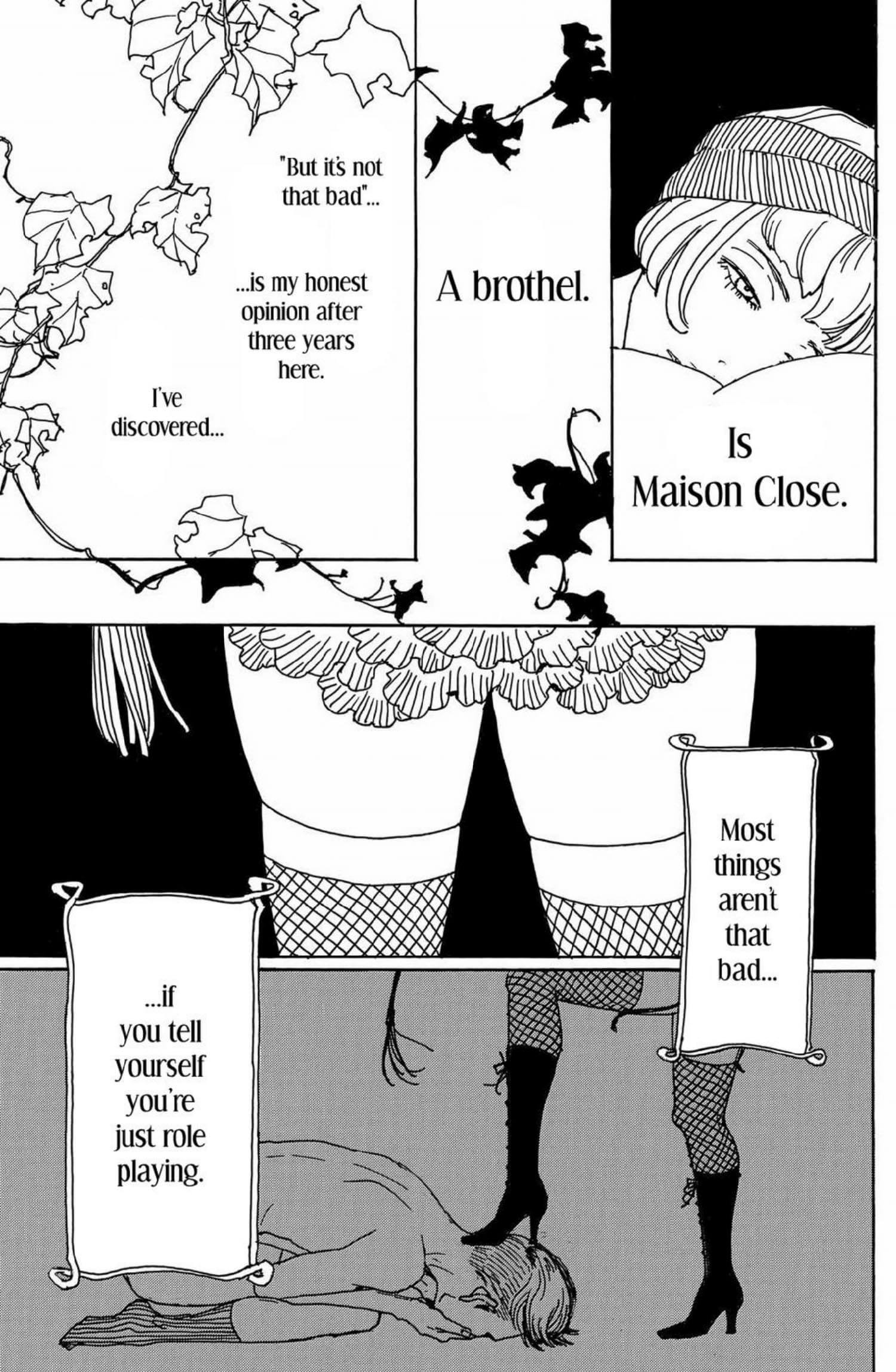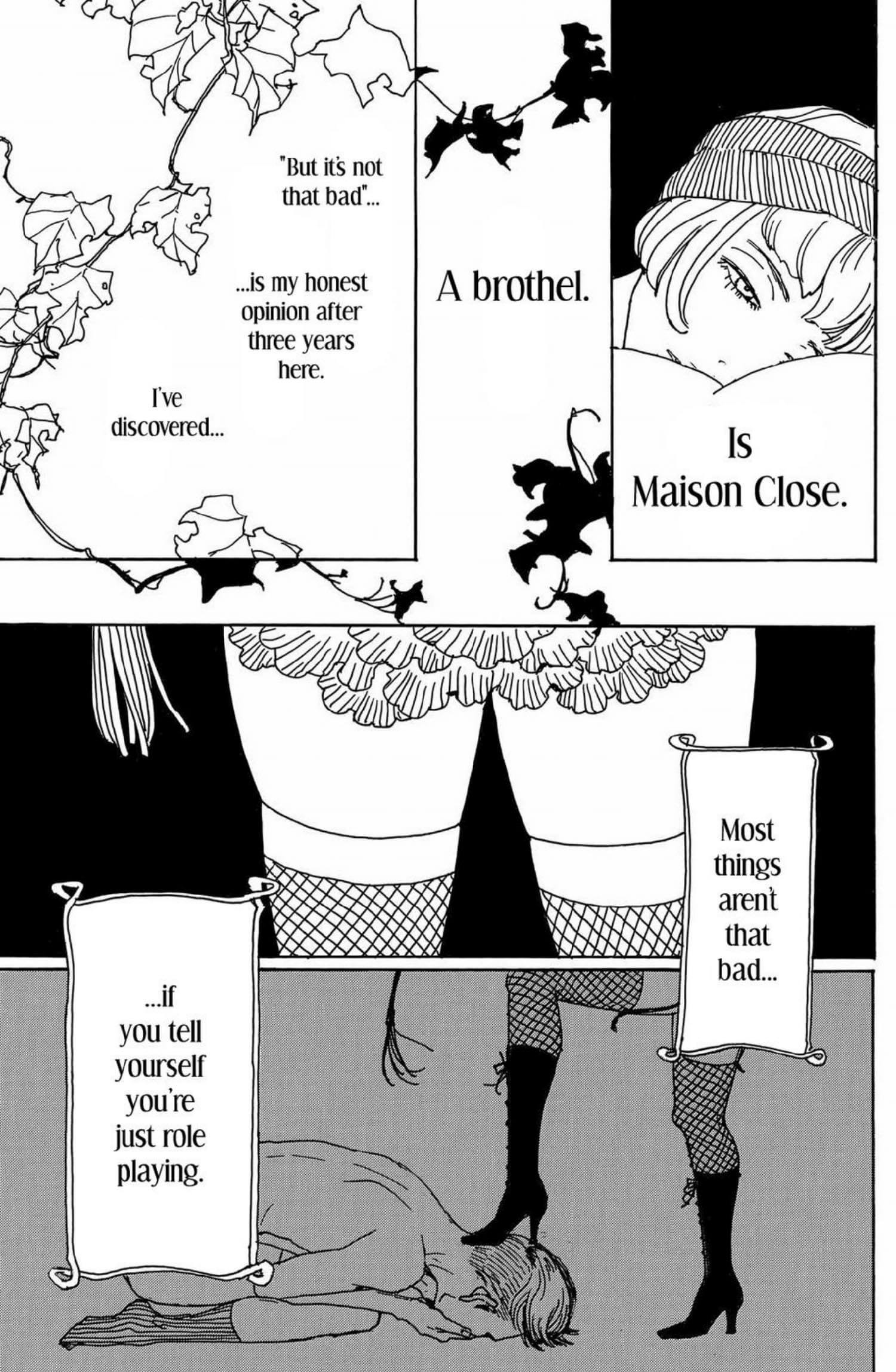 Memoirs of Amorous Gentlemen mostly focuses on Colette, a woman that works at a Paris brothel during the early 20th century. Her literary aspirations can be noted in the almost poetic way she expresses her thoughts and shares her everyday life. Her burdel (brothel) stories can be bizarre, disturbing even, but that's perhaps the one thing that makes the series more interesting. Following her experiences, we mainly explore desire, and through her clients, we search for the true meaning of perversion.
The series relies mostly on an episodic format, and is ultimately connected by the relationship of its four main characters, their displeasure with life, and their desires. However, the story feels largely disconnected, which is both a good and bad thing.
On one hand, the atmosphere of the story truly reflects the detachment and discontentment the characters feel. Although there's a lot of nudity and sex, it's always in service of the story, whether it's to support the information provided in a monologue or to add to the atmosphere. To put it simply, when Colette addresses her sex work, she says "it's a job, we take no pleasure from it" and it truly feels like that.
On the other hand, that general sense of detachment made it really hard for me to connect with anyone… which isn't great when Memoirs feels more like a bunch of characters telling you about their lives and what got them to that point, rather than a cohesive story. It can also be pretty frustrating, because just when I started to get used to a character, the story would switch the focus, sometimes abruptly.
Characters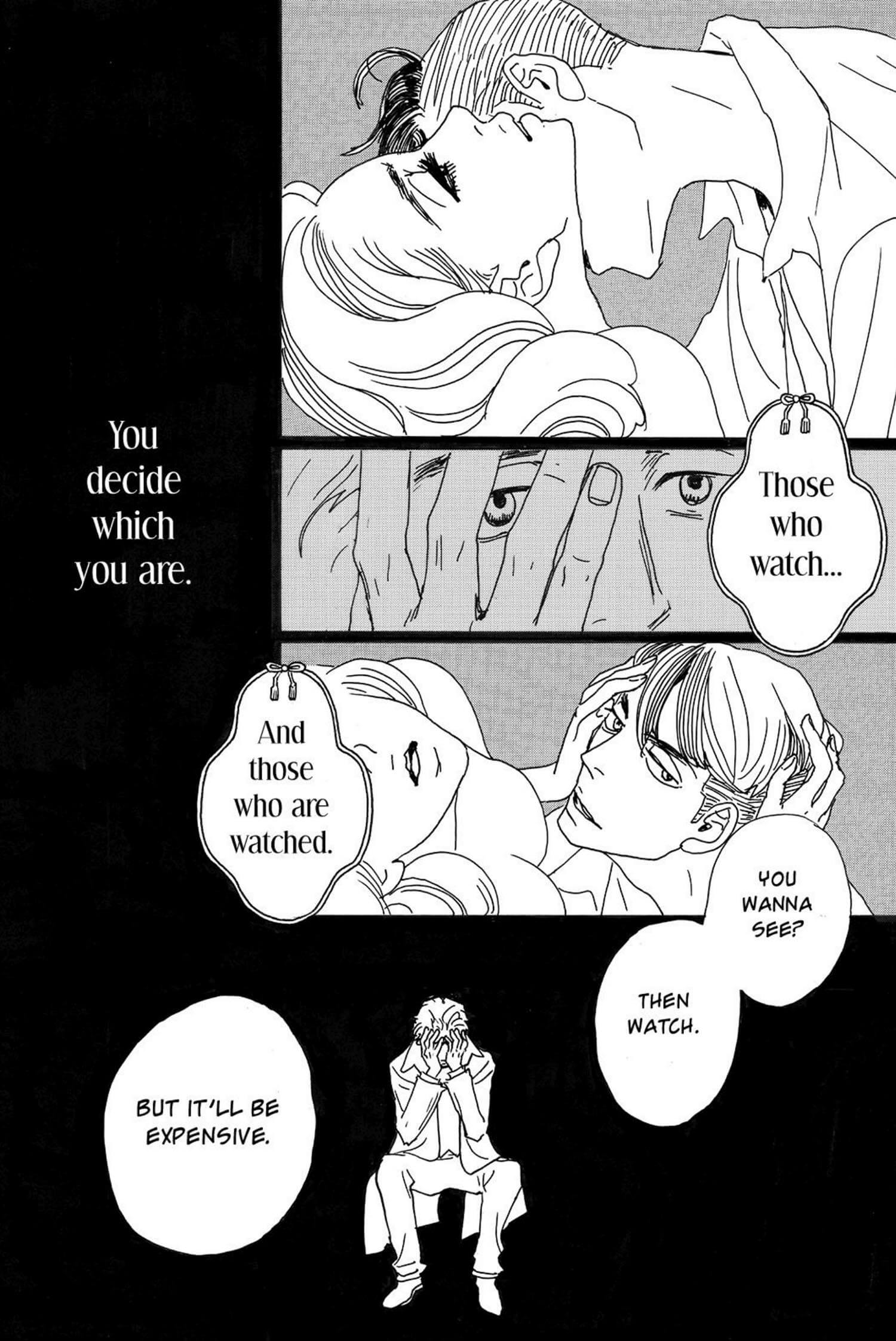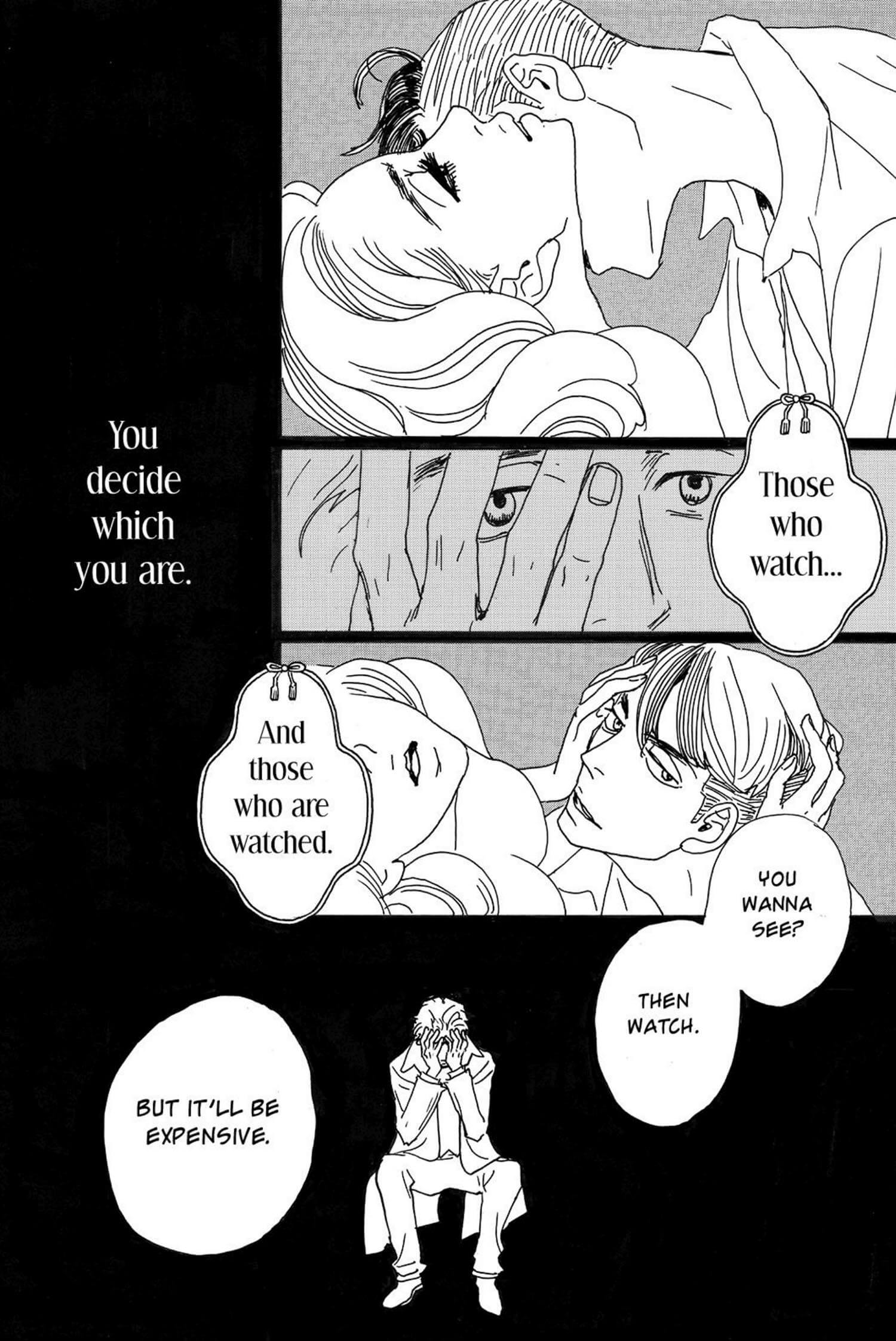 The characters from Memoirs of Amorous Gentlemen are a clear example of how people can be shaped by their circumstances, and the complex and manipulative ways human cruelty can manifest.
Colette's naiveté and innocence leaves her lost and vulnerable in a big city, where she easily falls into a toxic, dependent relationship with an abusive gigolo. She quickly loses her innocence and learns ugly realities through experience. When a coddled, unsatisfied Japanese client lends her a journal and encourages her to write down her thoughts, Colette gets an outlet to express herself.
Longing for freedom and genuine love without necessarily lamenting her choices, she often expresses her anxieties with what she tells (and doesn't) about the sex work in the burdel, and how she frames it. To Colette, their service is no different from a stage play. She sees herself and the others as players taking part in an act, sometimes heavily scripted, so she can go along with the clients' desires more easily.
Something both of the main male characters have in common is their desire for Nana (one of the four main characters), and their ignorance of the connection the other has with Colette.
Nana stands in an interesting contrast to Collette. Like her, Nana also uses sex for survival and as a way to further her goals. However, unlike Colette, Nana has the freedom Colette desires. Being cleverer and crueler, Nana strategically uses her charms to avoid ending up in a brothel by getting multiple men to sponsor her way of life.
Art Style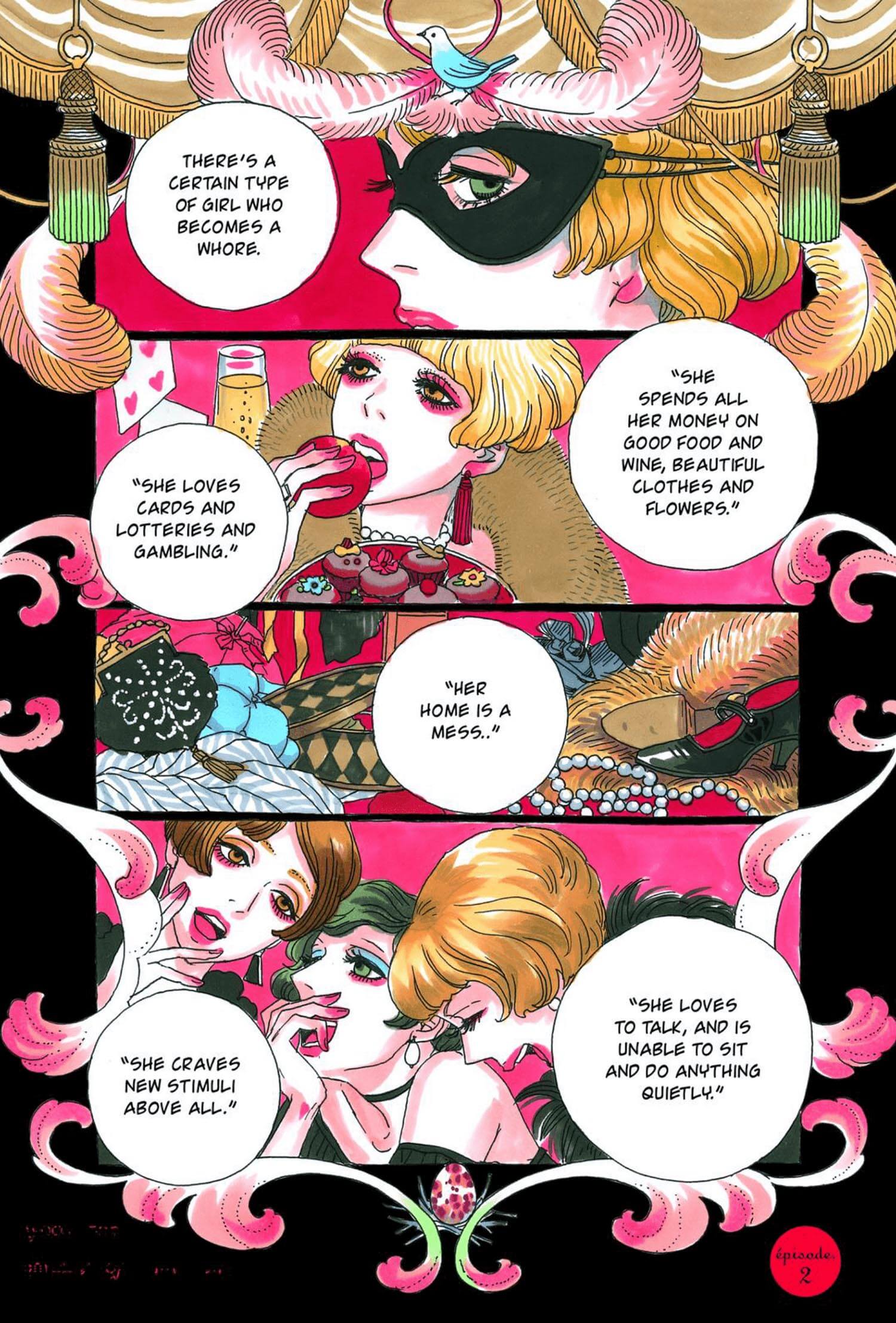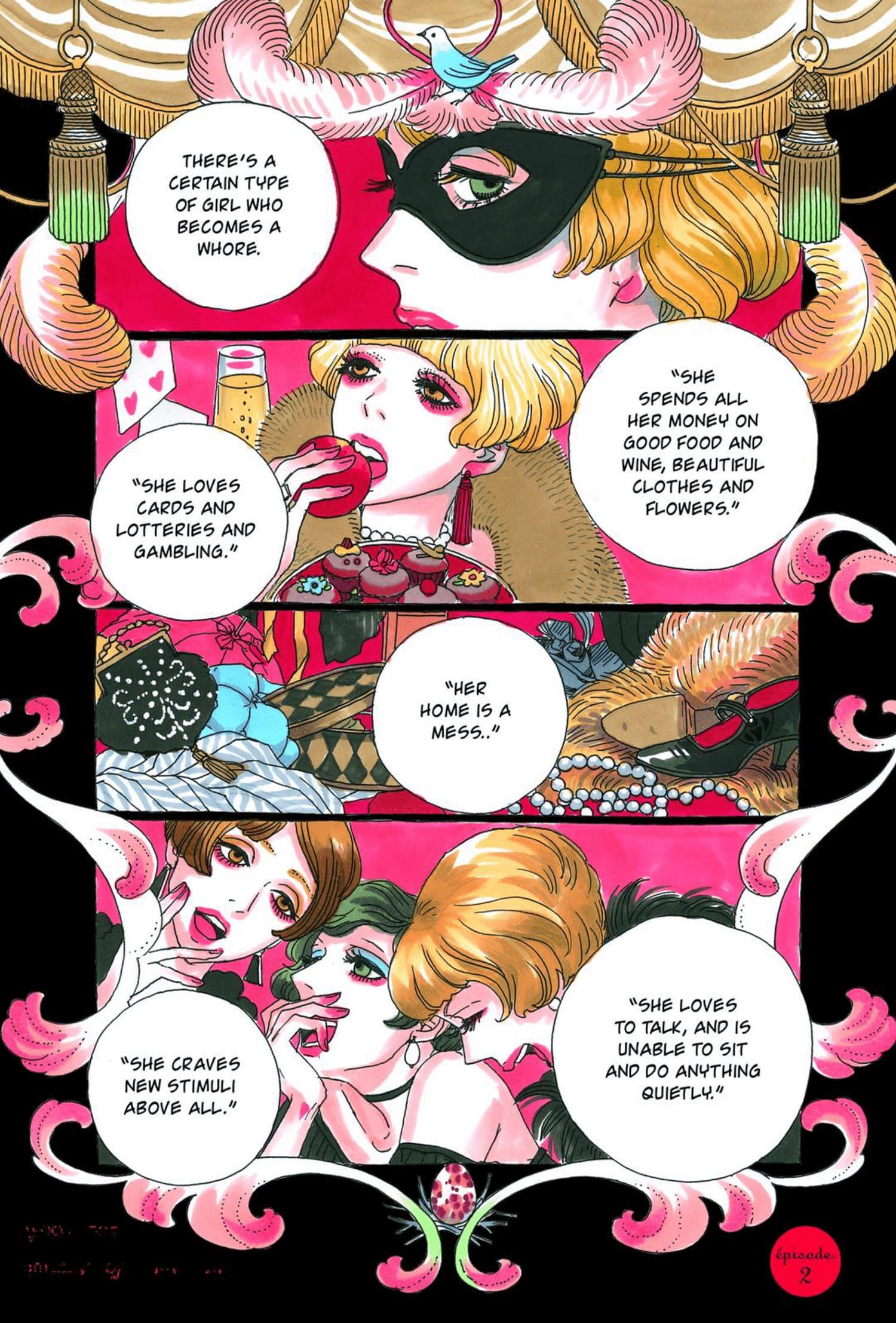 The style Moyoco Anno utilizes in Memoirs is definitely charming; in some ways, it has the air of early 20th centuries fashion magazines. The art style is clean, minimalistic even. There's rarely any shading, and the lines are very thin and never quite steady. I'm particularly fond of the luscious, saturated energy of the colored pages.
The notable attention to detail with the backgrounds, flowers and ornaments, along with the high contrast between black, white and the occasional grey make some pages truly breathtaking.
Although most of the women are thin, there's a certain variety in their body shapes and their features.
Other Personal Thoughts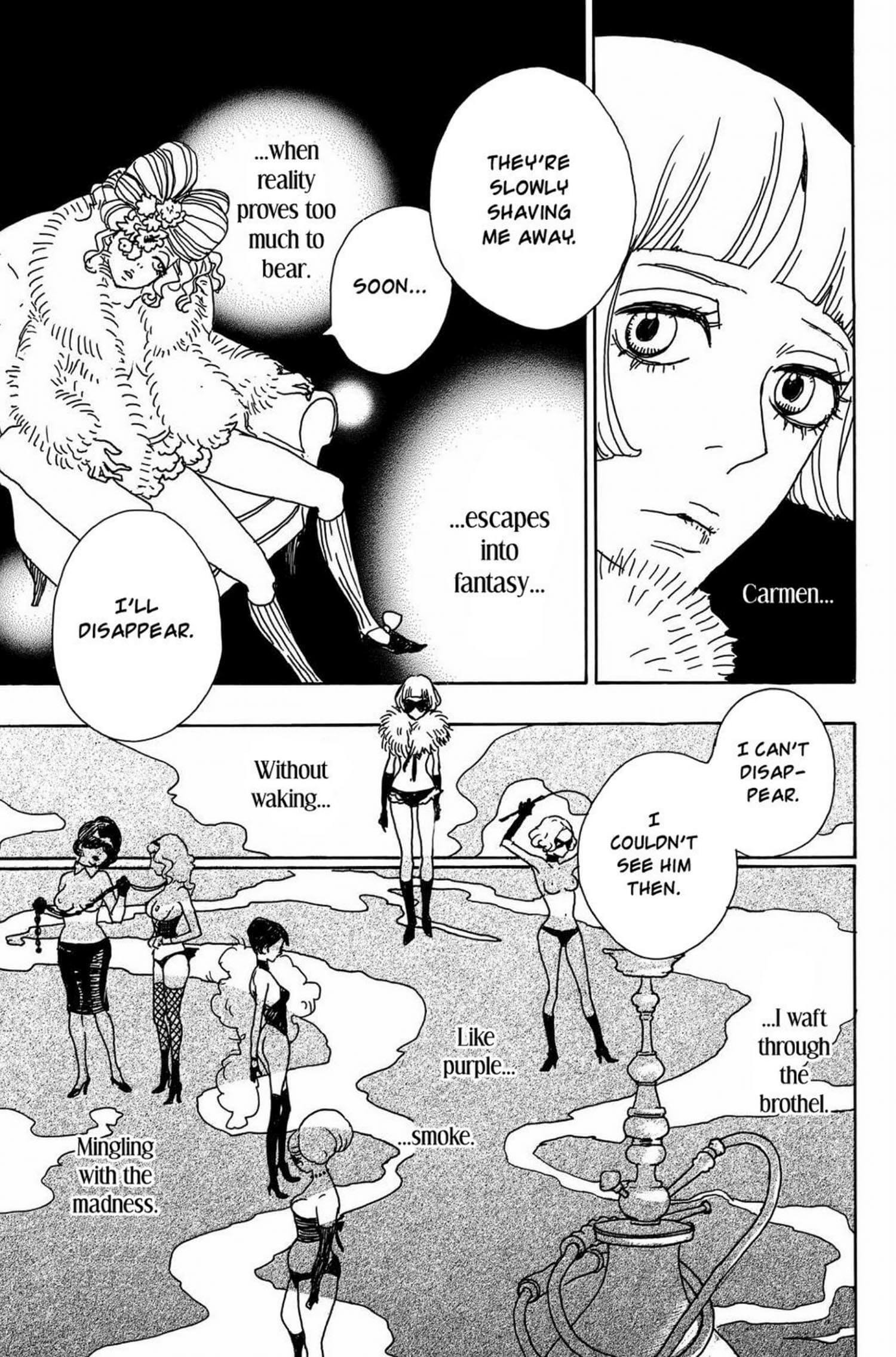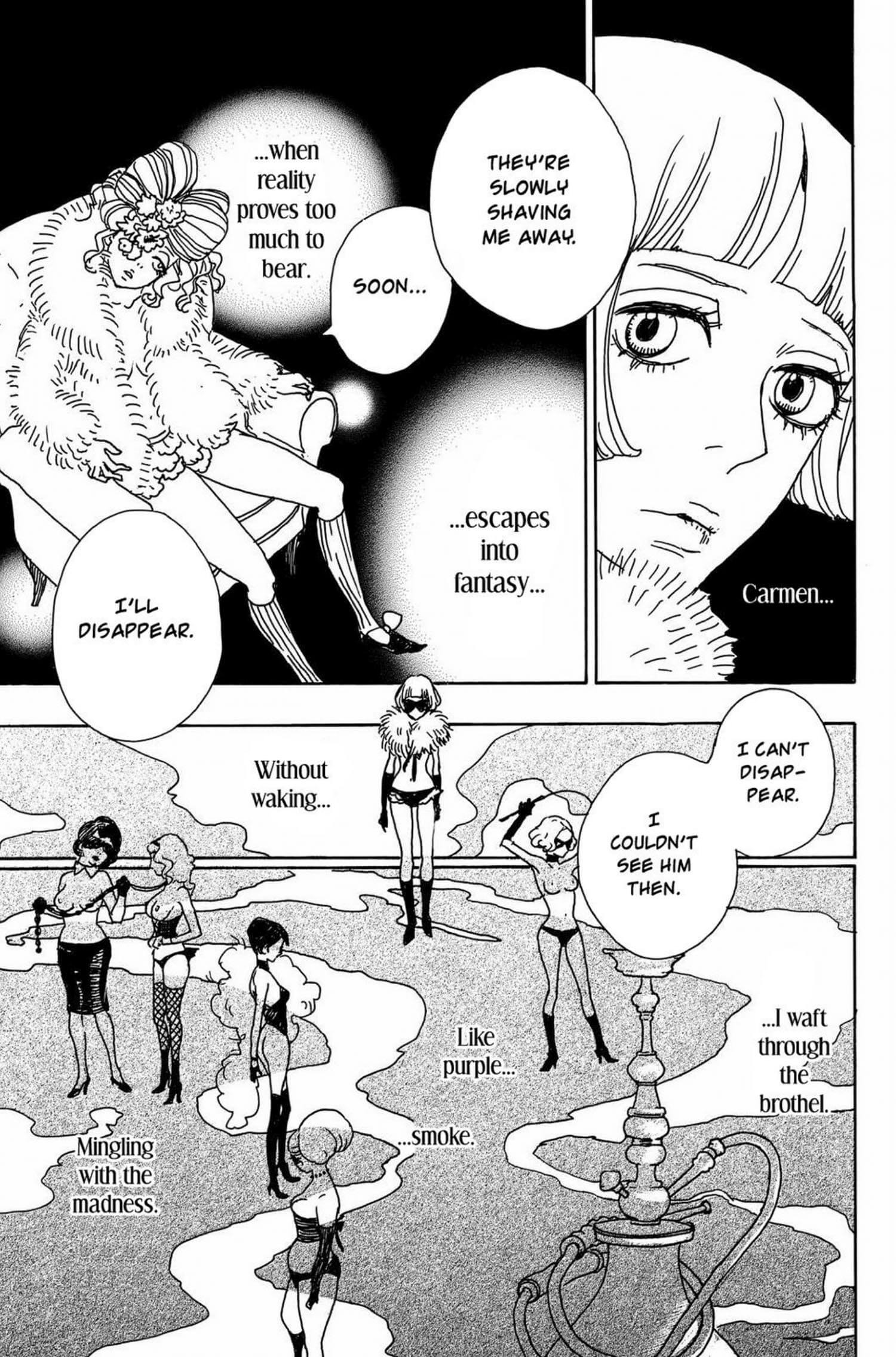 What's most notable about Memoirs of Amorous Gentlemen is perhaps the way it frames the sex workers. The women of the brothel are nuanced, with diverse personalities and different, understandable ways to approach their personal realities. The narrative never shames any of its characters, and it never comments on their choices. If anything, Memoirs commits to the crazy, occasionally bizarre experience it tries to sell through their exploration of desire and perversion, and it's pretty satisfied with letting the readers judge the rest for themselves.
While it was hard to stop reading Memoirs, I'm not terribly invested, so I don't feel like I need more. Still, Moyoco Anno's art, nuanced character writing and thoughtful, somewhat poetic approach make this story worth to check out.
You can read Memoirs of Amorous Gentlemen on Crunchyroll.
Big thank you to our supporters
From their continous support, we are able to pay our team for their time and hard work on the site.
We have a Thank-You page dedicated to those who help us continue the work that we've been doing.
See our thank you page