I normally don't jump blindly into anime. I can be rather picky when it comes to new season shows, and yet I ended up watching Meiji Tokyo Renka (MTR) without a clue as to what it was about. Somehow, I thought the show was about the Main Character learning how to dance at her High School. I blame this idea on the very catchy opening theme song and opening sequence with its numerous dancing scenes. Little did I know what I was actually getting myself into, and oh boy, am I glad I stuck around.
History
MTR was originally published as a mobile game back in 2011 before being ported to the PlayStation Portable (PSP) in 2013. A sequel to the original game was made in 2015 for the PSP: Meiji Tokyo Renka: Twilight Kiss. In the following year Meiji Tokyo Renka: Full Moon was released for the PlayStation Vita, and not long after that a mobile game for the iOS and Android was released in 2017. In 2018, a fourth game in the series was released for the Vita: Meiji Tokyo Renka: Haikara Date.
Following the game's popularity, multiple films, including a stage play, have been made. The first film was released back in January 2015: Gekijoban Meiji Tokyo Renka: Yumihara no Serenade. Gekijoban Meiji Tokyo Renka: Hanakagami no Fantasia was released in 2016, and a live-action film was announced back in January 2018, with a hopeful release date for 2019.
Not only have there been games, and two films made, but also a musical adaptation titled: Kageki Meiji Tokyo Renka: Oborozuki no Chat Noir performed in 2016, which was a follow up to the plot of the 2015 film. A second stage musical: Meiji Tokyo Renka: Gekko no Meine Liebe performed for a short while in 2018.
Many of the voice actors from the original games have come back to reprise their roles in the most recent anime. Unfortunately for fans in the United States, there is no way to get the original PSP, Vita, or iOS or Android games in English.
Story
Meiji Tokyo Renka follows Mei Ayazuki, a seemingly normal high school student that has the ability to see and speak with spirits, or yokai. She has isolated herself from her classmates and fellow humans because of this ability and chooses to block out the world with the use of music.
One night as she is passing through a festival, she is called to the stage of a magician and is transported back in time to the Meiji Era. Since being transported, Mei loses her memories and for a while, even forgets her own name. She is rescued from the side of the road by Ougai Mori and his companion Shunso Hishida. Ougai invites Mei to a party that they are traveling to, and to also stay at his mansion until she is able to remember who she is. While at the party, Ougai makes an announcement, and thus begins a rollercoaster of events.
Characters
There are quite a number of different characters in Meiji Tokyo Renka. Since the show is based on an otome game, it makes sense that there would be a few different characters to choose from. What is most interesting about all of the love interests in the show is that all of them, except for Mei, are based on historical people from the Meiji Era. With 8 total side characters for the show to introduce, it can be a little confusing as to who everyone is.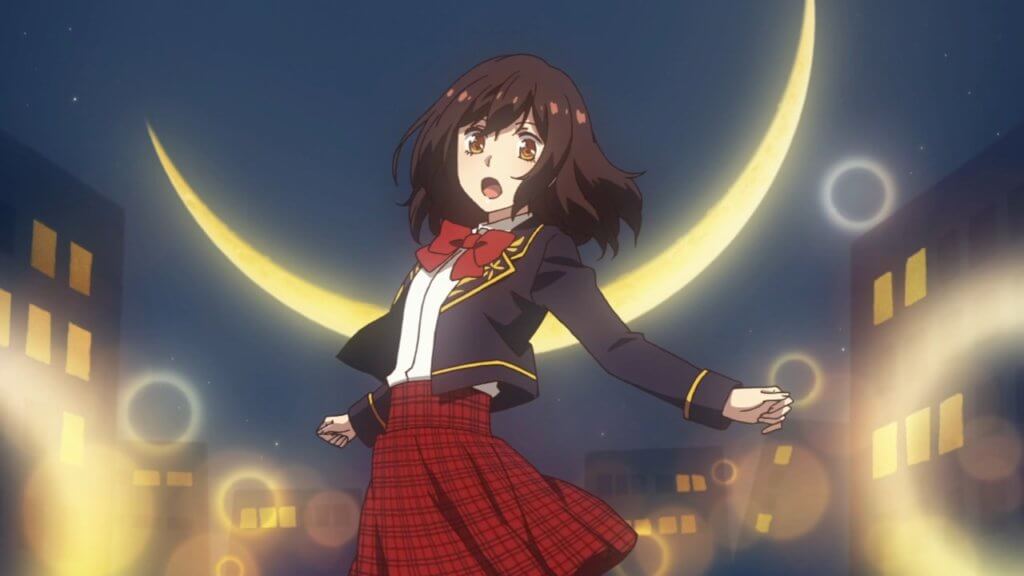 Mei Ayazuki, voiced by Sumire Morohoshi (JP) and Madeleine Morris (EN), is the main protagonist of MTR. She has the ability to see and speak with yokai. This ability has turned her into an outcast amongst her peers. She uses music to keep the voices of the spirits around her at bay.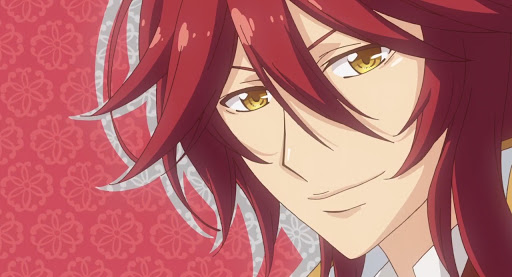 Ougai Mori, voiced by Daisuke Namikawa (JP) and Christopher Wehkamp (EN), is one of the first characters that Mei meets when she is transported back in time and is seemingly the main love interest of the story. Unlike other otome games, where viewers are left wondering who the main character might end up with, MTR leads the viewers through Mei's storyline with Ougai, which is a nice change of pace when compared to other anime in this genre.
In history, Ougai Mori was a military surgeon, who joined the ranks young in life and rose up quickly throughout his career. He was also a novelist and a translator and brought many German works to the Japanese public.
Aside from the main love interest, there are also 7 other male characters that revolve around Mei, including: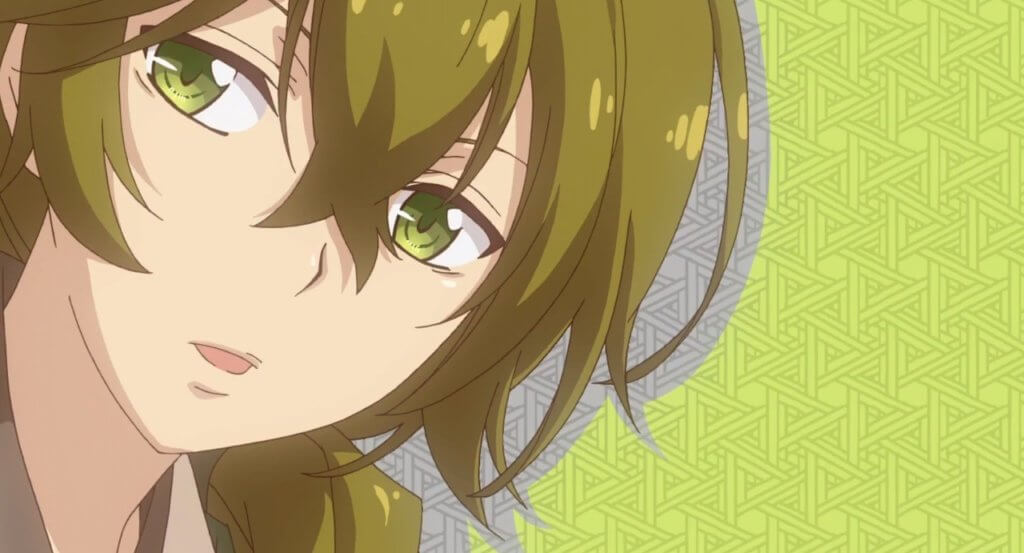 Shunso Hishida, voiced by KENN (JP) and Daman Mills (EN), is a painter who also resides at the Mori Mansion with Ougai and Mei. Historically, Shunso was known for his portraits of cats.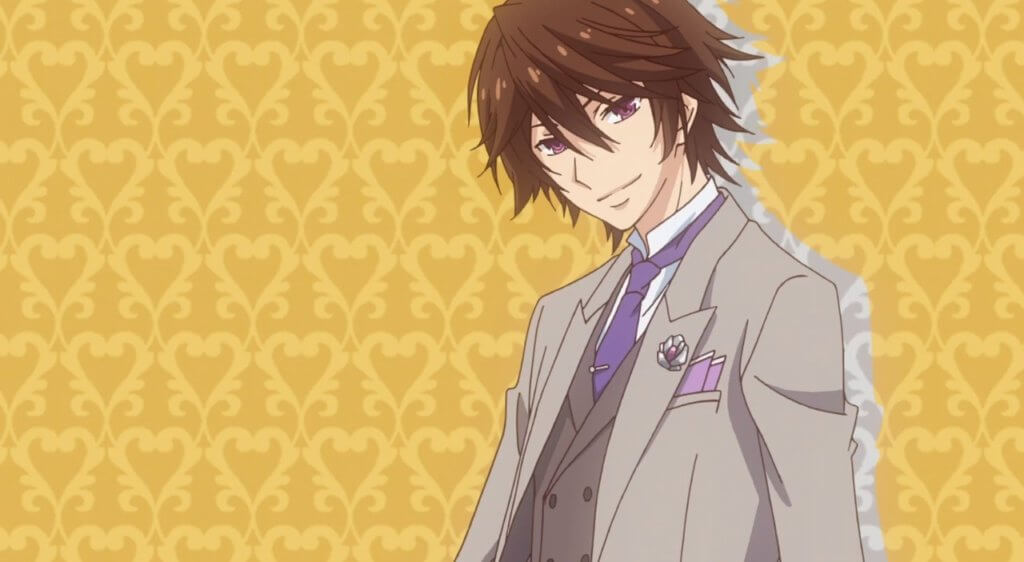 Otojiro Kawakami, voiced by Kousuke Toriumi (JP) and J. Michael Tatum (EN), is an actor and comedian who was popular with female fans of the era. He is charming and funny and his scenes with Mei are fun. Historically, Otojiro was known for his acting and comedy skits.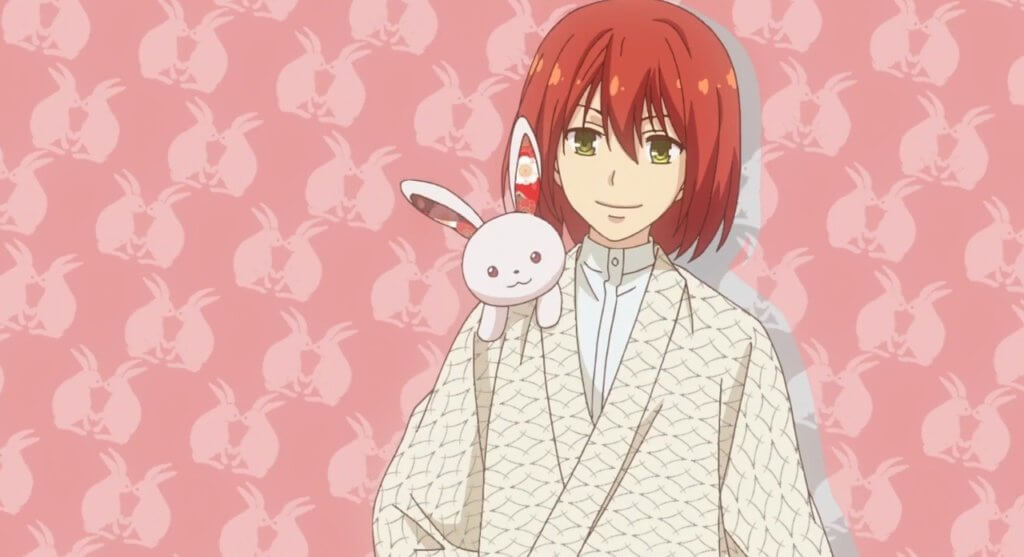 Kyoka Izumi, voiced by Nobuhiko Okamoto (JP) and Aaron Dismuke (EN). Kyoka-chan is a bright red head in this series, who has a fear of germs and dogs and can be often seen with a bunny perched on his shoulder. Historically, Kyoka was known as a playwright and a novelist.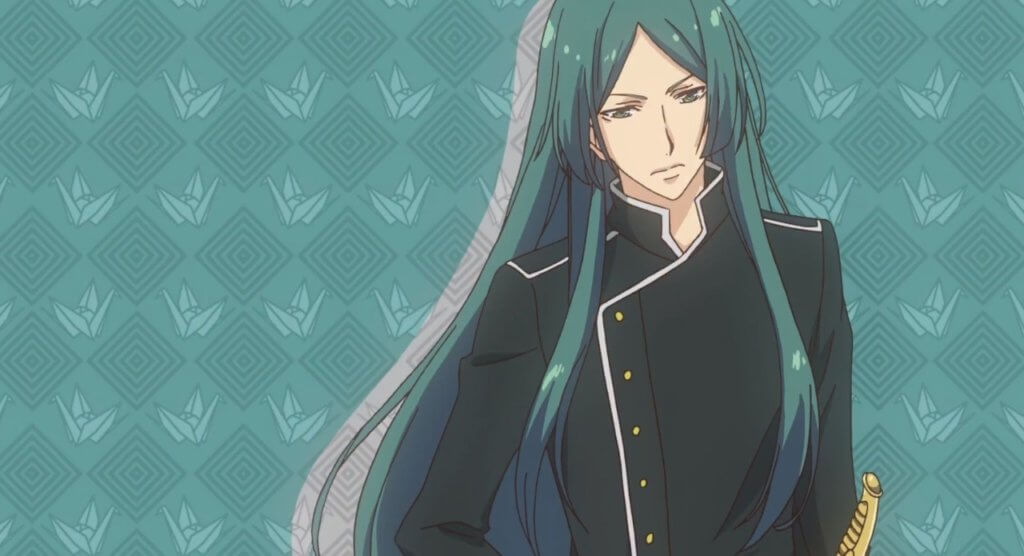 Goro Fujita, voiced by Jun Fukuyama (JP) and Chad Halbrook (ENG), is a policeman with a deep hatred for spirits or yokai of any kind. Historically, he was the captain of the third unit of the Shinsengumi.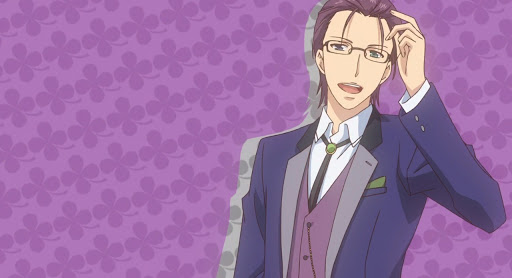 Yakumo Koizumi, voiced by Shinnosuke Tachibana (JP) and Howard Wang (ENG), is a Greek researcher who came to Japan to teach English. He also goes by the name Patrick in the anime, which was confusing the first time I heard it, and has a mysterious past with a spirit that has been causing mischief. Historically, Yakumo was a writer, known best for his books about Japan, especially his collections of Japanese legends and ghost stories, such as Kwaidan: Stories and Studies of Strange Things.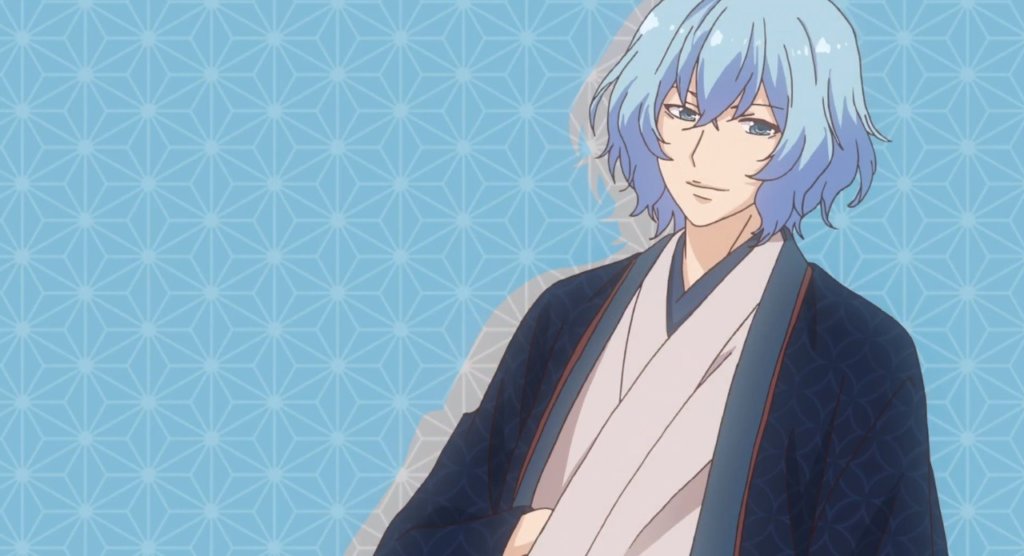 Tosuke Iwasake, voiced by Yoshimasa Hosoya (JP) and Garret Storms (ENG). He is an inventor who can see spirits as well, similarly to Mei, Kyoka, Yakumo, Goro, Shunso, and Ougai. Historically, he was known for being the force behind bringing electricity to Japan.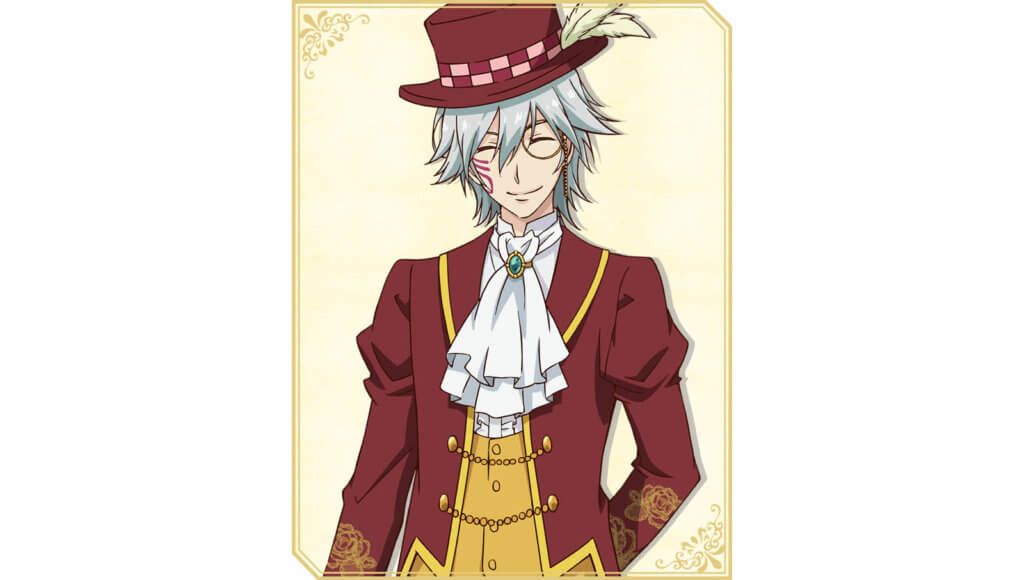 Lastly, there is Charlie, voiced by Toshiyuki Morikawa (JP) and Ian Sinclair (EN),  who is the mysterious magician who transported Mei back to the Meiji era.
Animation
I've found that when most otome games are turned into anime, their production value is rather low, the scenes are stiff with very little movement for each character, and many of the same scenes are reused over and over. MTR is not like that at all. The movement and animation are truly beautiful in this show. The characters have grace and the backgrounds are unique, with thoughtful detail put into the background characters and objects. Mei is even shown in more than one outfit throughout the episodes, which is a design element that is not often seen in anime. Usually, most characters are only seen in their uniform or the same outfit for most of the season.
The animation studio behind MTR is TMS Entertainment, who is also known for producing Kamisama Kiss, Trickster, and are involved in the new release of Fruits Basket.
Music
The opening theme, "Tsukiakari no Rhapsodia" by KENN, is a wonderful jazz style number that sets it apart from other anime in the last few seasons. Many shows today have a rock or pop style to them, so this change of pace is refreshing and establishes the tone for the show since the Meiji era stretched from 1862 to 1921 (which was also the rise of the jazz era).
Final Thoughts
I've fallen in love with MTR. It had been a long time since I'd been excited to watch a show right when it came out each week, and this is one of the few that I found myself looking forward to. Mei is charming and fun to watch, while all of the rest of the characters are truly swoon-worthy (as any good reverse harem anime would be).
I enjoy the historical references throughout each episode and the taste of the supernatural that peeks in and out, keeping you on your toes. I would like it if there were more supernatural elements to the show, but it is a light-hearted historical fiction comedy romance, which is a strange combination in one anime, but somehow the writers make it work rather flawlessly. The show is not without its faults, but it definitely knows when it needs to be funny and when it should be serious.
You can find Meiji Tokyo Renka on VRV, Crunchyroll, and also Funimation for the dubbed version. You can learn more about Meiji Tokyo Renka on Anime-Planet.
The Good
A fun, enjoyable watch that can lift your spirits after a bad day.
A fresh take on a reverse harem/otome game anime.
The main love interest in the story is charming.
The animation is smooth and cute.
The Japanese and English voice acting is well done.
The historical references throughout the series gives context and depth to the era the protagonist finds herself in.
The Bad
The show tries to be too many things at once.
The series does not explore Mei's powers and abilities as thoroughly as it could have.
Big thank you to our supporters
From their continous support, we are able to pay our team for their time and hard work on the site.
We have a Thank-You page dedicated to those who help us continue the work that we've been doing.
See our thank you page