Yoh Yagisawa is a college student living alone since her mother moved to America for work. Though they don't talk much at all, Yoh is content with her school life and her two best friends. While dealing with a messy breakup, Yoh accidentally bumps into a handsome stranger, and suddenly, her life starts spiraling down a rabbit hole. Turns out, the handsome stranger is actually her old childhood best friend that used to live next door, and he's moving in with her! Very quickly, super nice and seemingly perfect Haruma enters every facet of her life, and he's always there when Yoh needs someone the most. And with all the weird things that keep happening to her, Yoh's finding herself in trouble more and more frequently. It all has to be a coincidence, though, right? She'd like to think so. But the more Yoh tries to remember her childhood with Haruma, the more questions she gets because according to her memories, the family that lived next door all committed suicide…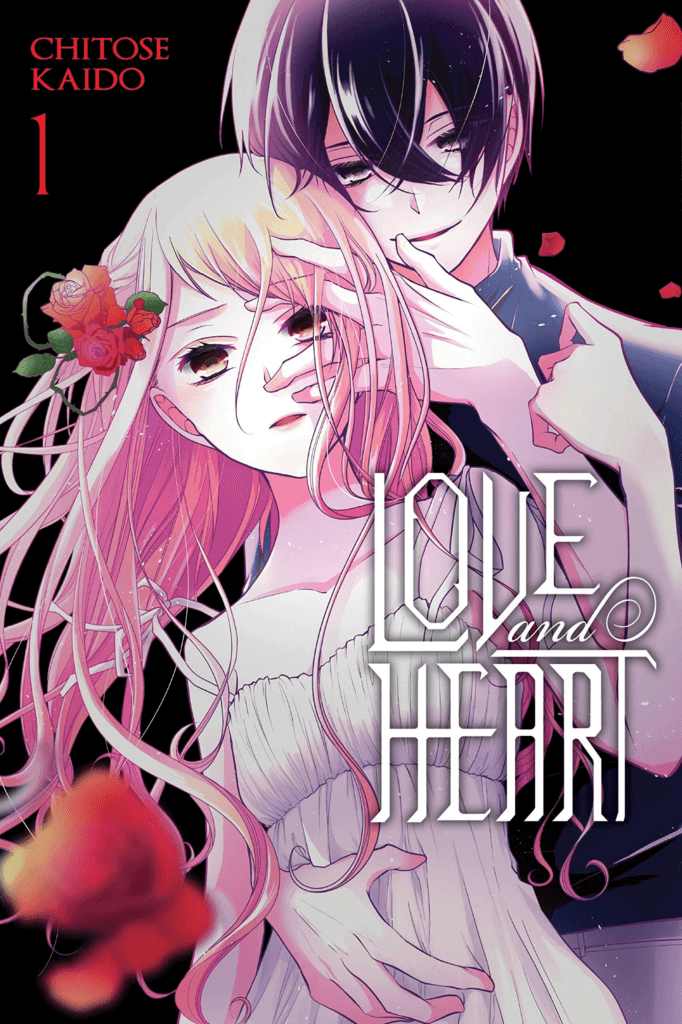 A Dark Romance
I've had my eye on Love and Heart for a while, and when I finally got around to picking up a copy, I immediately went back for the next four. It's easy to say that Chitose Kaido is my current favorite manga-ka.
First thing's first: the art. All of the illustrations are beautiful and detailed without being overwhelming. It was the cover art that first attracted me to the volume, and those high quality illustrations persist through the entire story. From the backgrounds and characters to the angles and shading, it all flows well and is very eye-catching.
All of the character designs are unique and fun. While Yoh is a beauty and Haruma is more than just heartthrob material, Yoh's best friends Sawako and Touya are amazing enough to be main characters themselves. Many of the side characters introduced, both recurring and not, are all well developed. I usually find it very hard to remember many, if any, characters aside from the main ones in any manga. They tend not to stick out in any meaningful way to me. But every face in Love and Heart is memorable, even if they're only around for a few panels. A big part of why they stick out as well as they do is their facial expressions. Every emotion from every scene is conveyed so well, even when it's just a glance or smile. I honestly couldn't get enough of it, and I found myself flipping back to pages just to look at the art.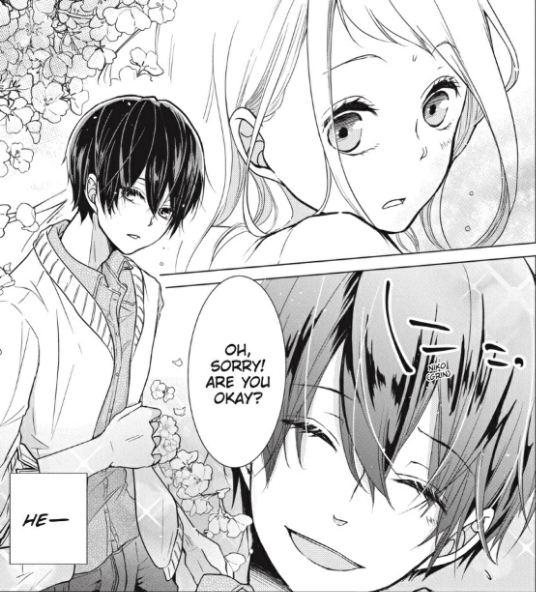 Going off of that, the diversity in the panels is fantastic. While there are the typical scenes with chibis, over-the-top emotional reactions, and closeups/far away shots, there's also a wide range of positions and angles used that boost the themes and emotions for each scene. Having read a lot (and I mean a lot) of rom/coms and rom/drams, it's easy to get them mixed up at times. After a while, the stories tend to blend together in more ways than one. So, seeing how detailed and varied Love and Heart is not only showed me how talented Chitose Kaido is as an artist and storyteller, but it really helps the series stand out from the crowd.
Even with how beautiful the art is, Love and Heart's story is not lacking. As a big fan of any narrative that can keep me on my toes, I'm always looking for a series that isn't cut and dry or overly predictable, which has felt a little like hunting for the holy grail recently. So to not only find a story that is interesting, detailed, and unique, but that is also engaging and unpredictable is a fantastic find.
And, of course, I can't forget the characters themselves. Yoh is such a fun protagonist. She's feisty, relatable, and doesn't have quite as many boring passive-love-interest qualities that I see in a lot of romance driven stories. She's a hard worker, but still knows how to have fun; she's got some great friends and are great to them in return; she has confidence in herself while also dealing with her own trauma and insecurities. Yoh is well-rounded, fun to read about, and easy to root for. As for Haruma… well, let's just say there's more to this pretty boy than meets the eye. Which is saying a lot, because I could honestly stare at that boy all. Day. Long.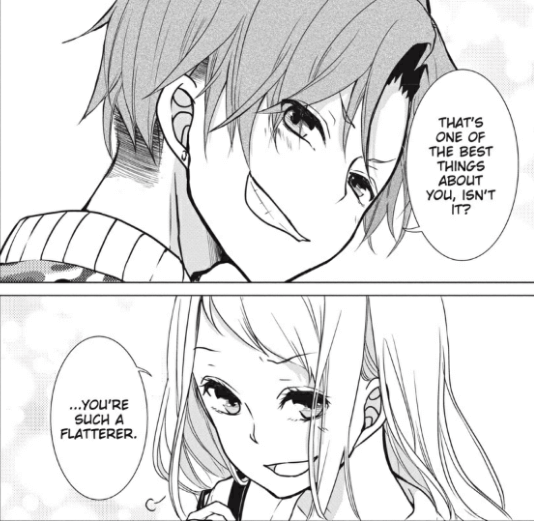 Not for the Faint of Heart
As much as I love this story and want to shout it from the rooftops, I know that Love and Heart isn't for everyone. The story deals with heavy and mature themes such as stalking, harassment, violence, and gaslighting, and the themes get darker and more intense as the series progresses. Anyone with triggers associated with any of these themes should use caution when considering this series.
The Verdict
Readers, I am absolutely addicted to Love and Heart. Interesting characters, engaging and suspenseful story, beautiful art, hot boys, childhood best friend tropes–this series has it all and more. I would be a door-to-door salesperson to promote this series if I could, or just throw copies at people like Oprah with cars. Unfortunately, I can't–so suffice it to say, if you're a fan of romantic dramas with healthy doses of mystery, suspense, and sexual tension, then there is no question in my mind on whether you should go pick up volume 1.
But in case I need to write it out, yes. Go get it.
---
Credits
Story and Art: Chitose Kaido
Translation: Alethea and Athena Nibley
Lettering: Kimberly Pham
Published in the U.S.A by Yen Press, LLC
The Good
Beautiful art and character designs
Detailed story with great pacing and character development
The Bad
Mature content may not be suitable for everyone
Big thank you to our supporters
From their continous support, we are able to pay our team for their time and hard work on the site.
We have a Thank-You page dedicated to those who help us continue the work that we've been doing.
See our thank you page