Golden hair drills, elaborately designed fan, and an oh-ho-ho-ho laugh. Do they ring a bell?
Well, of course, they do, especially if you can't help but love those unapologetic, quick-witted, or even dense female villains like I do!
Light novels about reincarnating as a villainous noble girl, going back in time after death, or simply being that awesome villainous woman continue to grow in popularity. Adding the anime adaptation of HameFura, otherwise known as My Next Life as a Villainess: All Routes Lead to Doom!, fans are craving for more. The light novels listed below then are the licensed ones which you might have failed to notice but would want to—I mean, absolutely must try.
Without further ado, let's meet these villainesses who are giving their utmost efforts in their fight against fate.
Tearmoon Empire (ティアムーン帝国物語)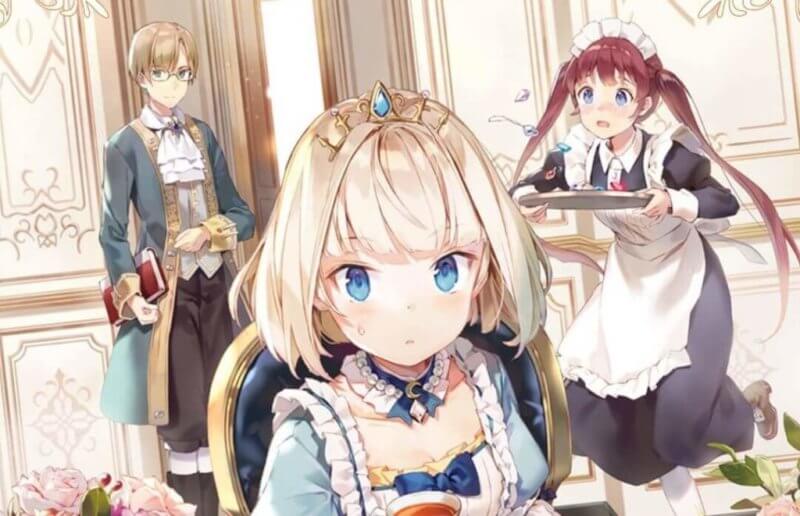 Author: Nozomu Mochitsuki
Illustrator: Gilse
Translator: David Teng
Editor: Hannah N. Carter
Genre: Fantasy, Reincarnation
Why You Should Read this Villainess Light Novel: Mia Luna Tearmoon, princess of the Tearmoon Empire, isn't your typical reincarnated villainess from another world; rather, she is a villainess given another chance at life. Now that she's back in her twelve-year-old self, she plans to prevent the downfall of the empire only because she wants to avoid her death route, the *cough*guillotine*cough* route. Her selfishness is often misunderstood by her subjects as an act of kindness or of a wise ruler, making this light novel a super fun read. Remember, troublesome things like politics, studies, and economies absolutely don't go along with this princess. It's just a matter of priority and her number one is herself. So protect the neck. It's in danger!
Oh, and there are two male love interests here. They are Sion, the crown prince of Sunkland, and Abel, the second prince of Remno. Many people root for Abel; I'm rooting for Sion. Whatever ship you're on, you'll get to see them interact more with our villainess in the light novel as well as its manga adaptation published by TO Books since January 2020.
The Weakest Manga Villainess Wants Her Freedom! (魔王軍四天王の最弱令嬢は自由に生きたい!)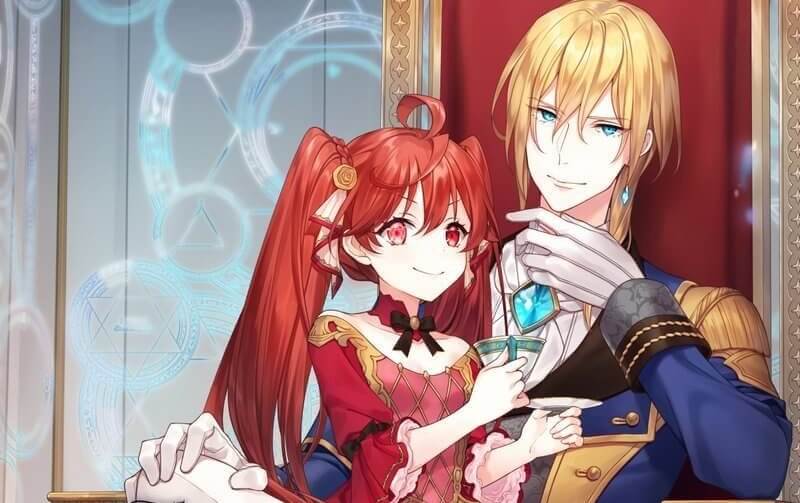 Author: Kazuki Karasawa
Illustrator: Masami
Translator: Charis Messier
Genre: Reincarnation, Fantasy, Shoujo, Isekai
Why You Should Read this Villainess Light Novel: Truck-kun is making an appearance again! Elle reincarnates into her favorite manga series as one of the Four Grand Magi who serves under the Demon Lord. Sadly, Truck-kun killed her before she had the chance to read the manga's final volume.
This light novel applies the recurrent theme of a villainess trying to avoid her death route. However, its story is neatly contained in a single volume. Nothing is stretched out. It is a quick yet satisfying read that can totally make you grin from ear to ear. If you want a light novel without any complicated elements, you can try this for a change of pace. A loli villainess character with her funny remarks and tsun-tsun actions is always ready to accompany you.
Deathbound Duke's Daughter (死にやすい公爵令嬢)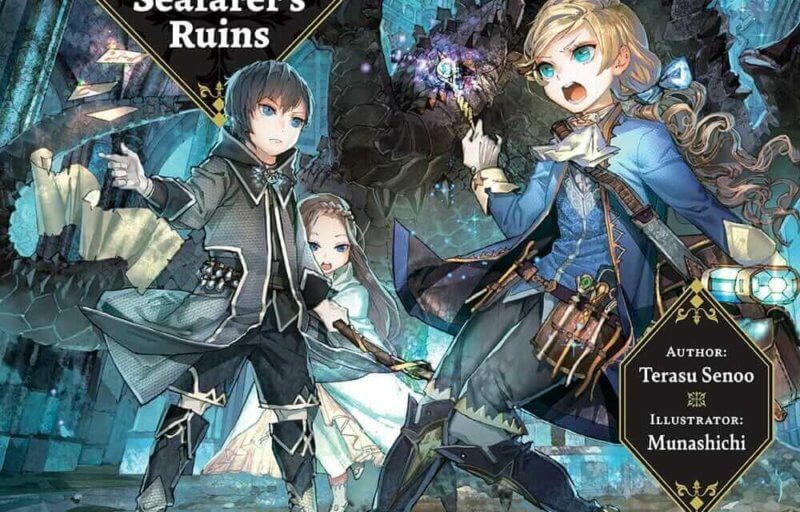 Author: Terasu Senoo
Illustrator: Munashichi
Translator: Roy Nukia
Editor: Taylor Fonzone
Genre: Fantasy, Otome Game, Shoujo
Why You Should Read this Villainess Light Novel: Tired of romance? Then, would you like an otome game villainess with foregone ruins and magical systems? If yes, you should try this light novel!
Deathbound Duke's Daughter drops a fresh take on the usual villainess trope. Our villainess, Erika, tries to avoid her death flags in all seven routes of the capture targets and uncovers the mystery behind them at the same time. It is an adventure-driven story with carefully written and interwoven details in each arc. You get all the information bit by bit while feeling as if you're actually roaming the fictional continent of Ichthyes along with Erika. You'll also encounter some interesting terms which refer to various mythologies and fairy tales. Overall, this villainess light novel appeals to readers who love an immersive fantasy setting. It even has a manga adaptation serialized in Monthly Action published by Futabasha.
I Refuse to be Your Enemy! (私は敵になりません!)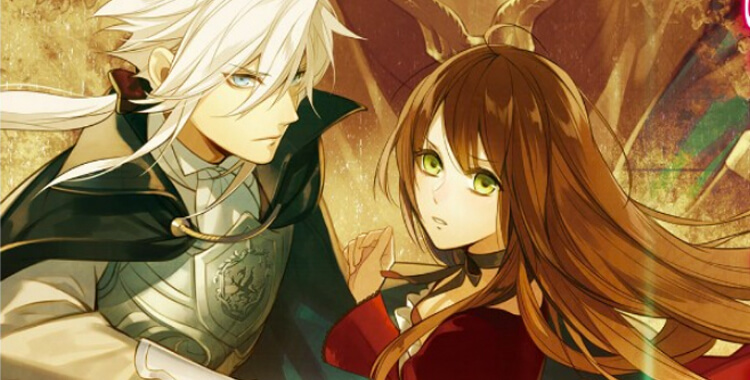 Author: Kanata Satsuki
Illustrator: Mitsuya Fuji
Translator: Molly Lee
Editor: Taylor Fonzone
Genre: Fantasy, Romance
Why You Should Read this Villainess Light Novel: Don't skip the dialogue scenes when playing a game! Kiara reincarnates into her favorite strategy role-playing game (RPG) as the mid-level boss. Trying to avoid her death at the hands of the hero, Kiara unexpectedly joins the hero's party instead.
This villainess light novel starts at a slow pace but loads the following chapters with fighting scenes and political schemes. It offers you a fairly serious plot with some counterbalance of humor and well-developed characters who you'll learn to empathize with as you read. Even our villainess, Kiara, isn't a perfect character with everything going smoothly for her. She may know the future due to her in-game knowledge, but even that is of little use as new events pop up due to her deviation from the plot.
I'm In Love With the Villainess (私の推しは悪役令嬢。)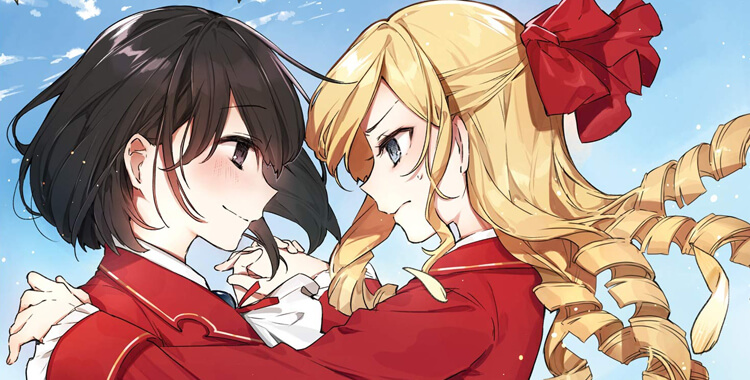 Author: Inori
Illustrator: Hanagata
Translation: Jenn Yamazaki
Adaptation: Nibedita Sen
Interior Layout & Design: Clay Gardner
Genre: Yuri, Romance, Otome Game, Isekai
Why You Should Read this Villainess Light Novel: This is actually a licensed light novel that was recently released in print last November 10. What makes it worth a try is its heroine x villainess route. I knew of the prince, knight, magician, and many more routes, but never have I imagined the villainess as a capture target herself. The reincarnated heroine, Oohashi Rei, is deeply infatuated with our villainess, Claire Francois. She doesn't care for the male leads. All she wants is for Lady Claire to return her feelings. Now, how will this actually turn out?
This light novel was adapted into a manga and published in Ichijinsha's Comic Yuri Hime since June 2020. But if you can't wait for it to be picked up by an English publisher, you can read a similar light novel called A Lily Blooms in Another World in the J-Novel Club.
---
Light novels about villainesses are many, but at the same time, they're not enough. This is particularly the case for licensed works. We may search high and low for a new one only to be greeted with a small number of familiar titles. But I hope that checking out these recommendations can give you an old yet special flavor to try. You can also share your favorite villainess light novel in the comments below.
Who knows, we might discover a hidden gem!
---
Source: English Light Novels
Big thank you to our supporters
From their continous support, we are able to pay our team for their time and hard work on the site.
We have a Thank-You page dedicated to those who help us continue the work that we've been doing.
See our thank you page