After last year's smashing TV anime hit JUJUTSU KAISEN, it's time to learn what happened in the JJK universe prior to Yuji's adventure with the prequel anime film, JUJUTSU KAISEN 0. In it, we follow the new protagonist Yuta as he and Gojo try to rid him of his special grade curse – his childhood friend Rika.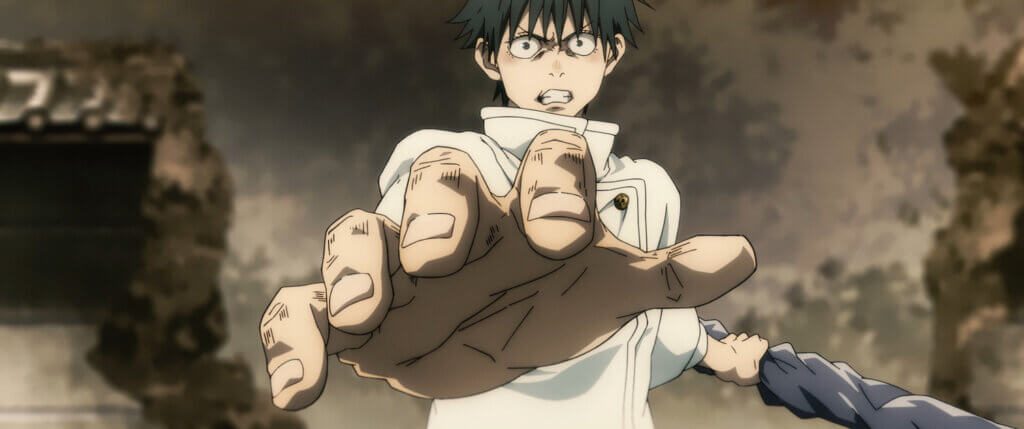 First, some backstory on how JUJUTSU KAISEN 0 came to be. The manga was originally a short series penned by Gege Akutami, which, due to its popularity, was reworked into a full serialization and became JUJUTSU KAISEN. Though the film acts as a prequel to the main series, no prior knowledge of the main story is needed as the viewer gets introduced to the world through Yuta's eyes.
JUJUTSU KAISEN 0's cast of colorful Jujutsu sorcerers
This is where I'd like to start: the characters. It's hard not to compare 0 and the TV anime when they share the same characters and setting, though most of them are younger here (being a prequel and all). Outside of Gojo, the second years are some of the most interesting characters in the main series, so being able to watch them at the forefront without the first years in the way, while also being able to flesh out some of their stories and getting to view how they interact in the field properly, was a treat. While Panda and Inumaki got time to shine and share bro moments that have yet to be seen in the main series, it was Maki that truly shone brightly as she opened up to Yuta over the school year. Fans will continue to fall in love with her.
And then there's Yuta. It's beyond refreshing to see a protagonist grow so much throughout their film, learning from the people around them, and becoming the best they can be. It's funny, I couldn't help but see Yuta as Shinji (from Evangelion) continuously throughout the film since they even share the same voice actor, the wonderful (and now award-winning) Megumi Ogata. The parallels between the two characters don't stop there, with both sharing similar outfits, tragic backstories, and more – though that's for you to figure out in the theater.
Suguru Geto is plain fun to watch
There's one (sort of) exclusive character to the film, the Curse user Suguru Geto. Main series viewers might recognize him, but here the ex-Jujutsu sorcerer and scarless head is using his power, and frankly, charm, to bring harm onto the world and purge it of non-powered people. Geto acts as the antithesis of Gojo, a selfish, brooding figure who will do his best to not help people but puts on the facade of kindness through his own cult status – a common issue in Japan where a group of people follows a leader with ulterior motives.
As a villain though, while Geto is fun to watch, his motives and actions feel shallow, like they're just there to serve in favor of Yuta's character development, which was the true plot of JUJUTSU KAISEN 0.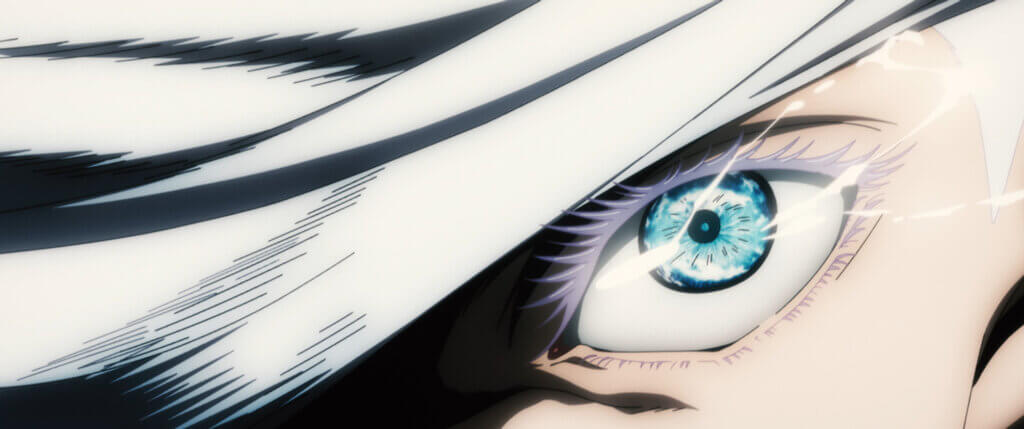 JUJUTSU KAISEN 0 levels up the animation
Just like the main TV anime, JUJUTSU KAISEN 0's animation is utterly superb. Most of the film was set around twilight, giving the film a rich color palette to work with. When paired with the animation, once again done at MAPPA by the same staff as the TV anime series, it was absolutely stunning. One aspect that I loved was having some of the grosser Cursed Spirits be at a different frame rate than that of the rest of the characters in the shot, making them feel more otherworldly.
Sunghoo Park's legendary action animation direction was once again in full force here, with some of the best key animated action cuts in anime. Park as the director of the film (and the series as a whole) just adds this level of polish and gravity that is rarely seen in fast-paced anime – which could be good or bad depending on how well the animators are treated and compensated (it's not well). By looking at the number of animation directors, it seems JUJUTSU KAISEN 0 was a bit of a haphazard production, though, by this point, MAPPA is able to continue to produce great consistent-looking animation by just throwing more people at it, and somehow it works out. One has to wonder what jujutsu sorcery they're doing over there to do so, especially during the fight scenes, which are a step above that of the TV anime.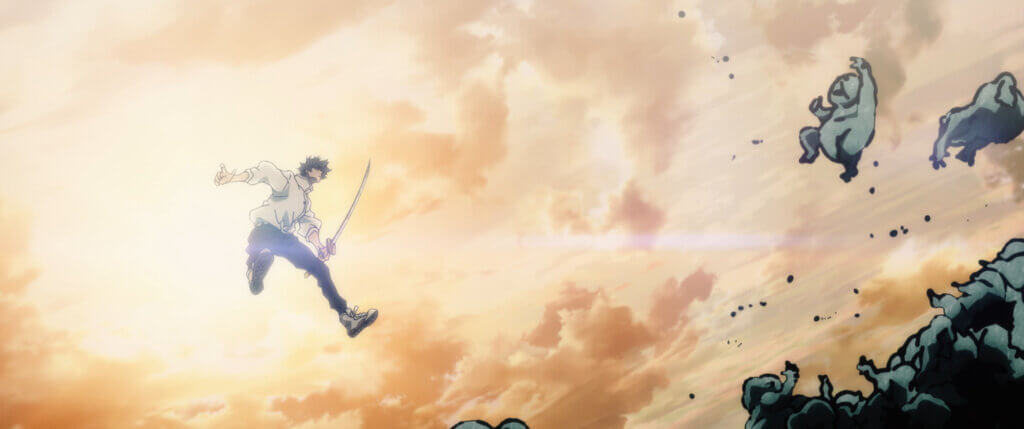 For fans, JUJUTSU KAISEN 0 is right up your alley
Fans of the JUJUTSU KAISEN TV anime series instantly know that it's a no-brainer that JUJUTSU KAISEN 0 is right up your alley, though you might be thrown off by the more timid protagonist. Personally, though, Yuta feels like a more interesting character when compared with Yuji's bombastic attitude and though his story is basically complete by the end of the film, I can't wait to see him pop up again in the main series in whatever incidents that may occur.
JUJUTSU KAISEN 0 is releasing in North America on March 18 from Crunchyroll. Find ticket information on our Films Release List.
---
DISCLOSURE: The writer of this review is a contractor for Crunchyroll, but did not receive compensation or instruction from the company for this review. The views expressed are their own.
Big thank you to our supporters
From their continous support, we are able to pay our team for their time and hard work on the site.
We have a Thank-You page dedicated to those who help us continue the work that we've been doing.
See our thank you page