KWEH!
Kamen Rider Black was my gateway into the franchise and converted me into a follower. Arguably, it is the most famous Kamen Rider series of the Showa period (1926-1989). It is also the second to last series of that period. This is an introduction to the show and some of my own guesses to why the Kamen Rider franchise is not as popular in the West.
https://youtu.be/TZvjaZDWK7E
Kamen Rider Franchise History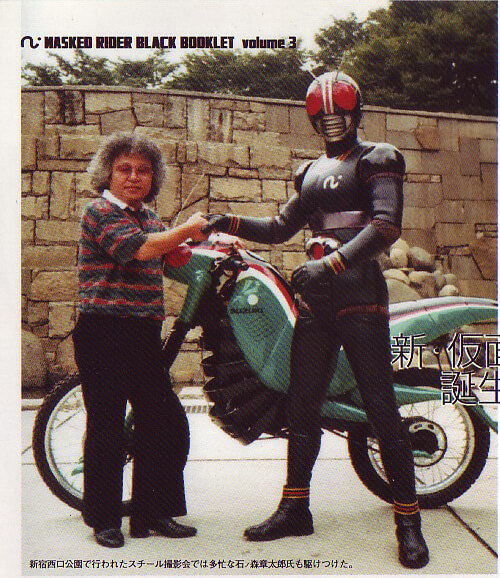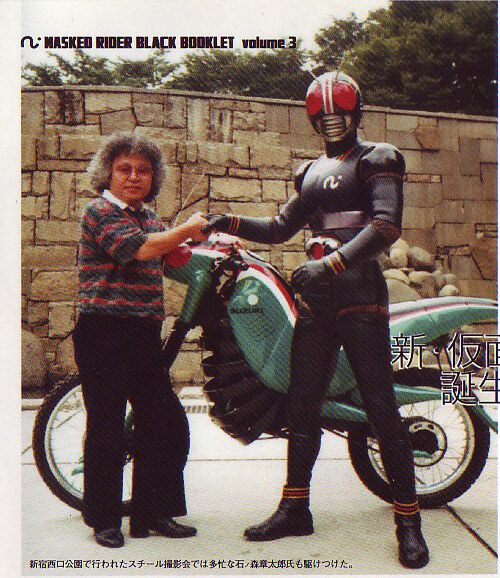 The late Shotaro Ishinomori is the mind behind the franchise. Ishinomori is a renowned manga artist who worked with and studied under the father of manga, Osamu Tezuka. Ishinomori gave birth to the idea of transforming (henshin) heroes, cyborg heroes, and the Super Sentai franchise (the first being Himitsu Sentai Gorenger that was created by him).
So, who are the Kamen Riders? Initially the concept started with protagonists who get altered or mutated to become super powered beings. It could be from science experiments or accidents. Though, more recent Kamen Riders receive their powers from external artifacts such as belts, cards, locks, coins, and more. With their newfound lives, they fight against evil groups who want to take over the world, face many tragedies, and eventually overcome them. The name Rider also denotes their preferred transportation vehicle, juiced-up motorcycles.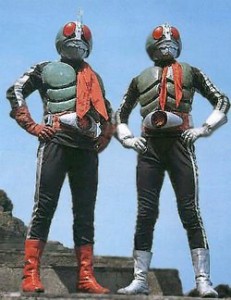 The first Kamen Rider TV series started in 1971 titled simply, Kamen Rider. It gained fame in Japanese pop culture over the years and became one of Japan's beloved live-action franchises alongside Ultraman and Super Sentai. Interestingly, the actor of the first Kamen Rider, Hiroshi Fujioka, who played Takeshi Hongo on TV, is still one of Japan's most famous Riders to date. Due to his many public appearances related to Kamen Rider, I consider him as the face of the franchise. You may know him as Segata Sanshiro, the martial artist mascot for a series of goofy and over-the-top Japanese Sega Saturn advertisements.
Kamen Rider Black (仮面ライダーBLACK, translated as Masked Rider Black), was the eighth show in the franchise. It is noted for its darker, scarier, and more mysterious atmosphere compared to the previous ones. It was also a collaboration between Ishinomori Productions (now Ishimori Productions, dropping "no" from the name) and Toei.
Brief Story of Kamen Rider Black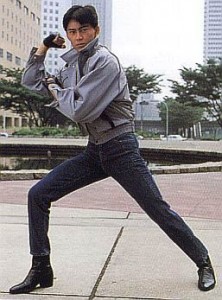 Kotaro Minami (played by Tetsuo Kurata) and Nobuhiko Akizuki (played by Takahito Horiuchi) are two step-brothers kidnapped by an evil organization named Gorgom. The evil group implant the two with the powerful King Stones with the intention of making them fight until there one is left. The winner will possess both King Stones and be crowned as the new Creation King that rules over Gorgom.
Kotaro is able to escape but he was not able free Nobuhiko. As the result, Kotaro eventually learns to use the King Stone's power to become Kamen Rider Black. Nobuhiko however, was successfully transformed into Shadow Moon, one of the main antagonists that will haunt Kotaro for a long time to come.
As the story continues, Kotaro learns more about the Gorgom's secret influence over the country, gains new allies, finds out what happened to his step-brother, and retaliates against the evil forces.
Legacy
Kamen Rider Black set new precedents for the future shows. The main actor, Tetsuo Kurata, has a few distinct honors thanks to the series. One: due to the popularity of Black, the studios renewed Kurata's contract and made the next evolutionary step of Black, Kamen Rider Black RX. It is a full sequel set after the events of Black. To this date, Kurata is the only Kamen Rider actor with two full seasons under his belt.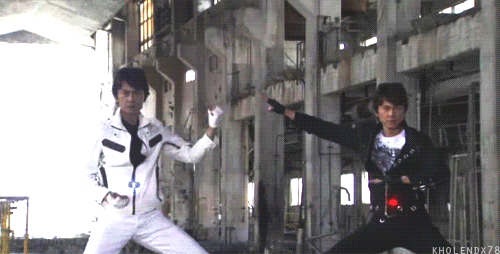 Two: in the more recent Kamen Rider Decade series, Kurata got to reprise his role as BOTH Black and Black RX. One of Decade's main themes is inter-dimensional-universe-timeline travel. In the series, Decade, with some help, is able to summon two Kotaro Minamis to aid him. Just imagine, two of my childhood heroe fighting side-by-side. Excuse me while I faint.
Three: Kurata played a mentor in a Kamen Rider inspired series in Indonesia. Satria Garuda BIMA X (roughly translated as Garuda Knight BIMA X) was a collaboration between Indonesia's MNC (a media company) and Ishimori Productions. In the series, Kurata plays Kou, a mysterious figure who guided the main character. Black and Black RX were very popular in Indonesia, so it should come as no surprise that Kurata was invited to act in the series.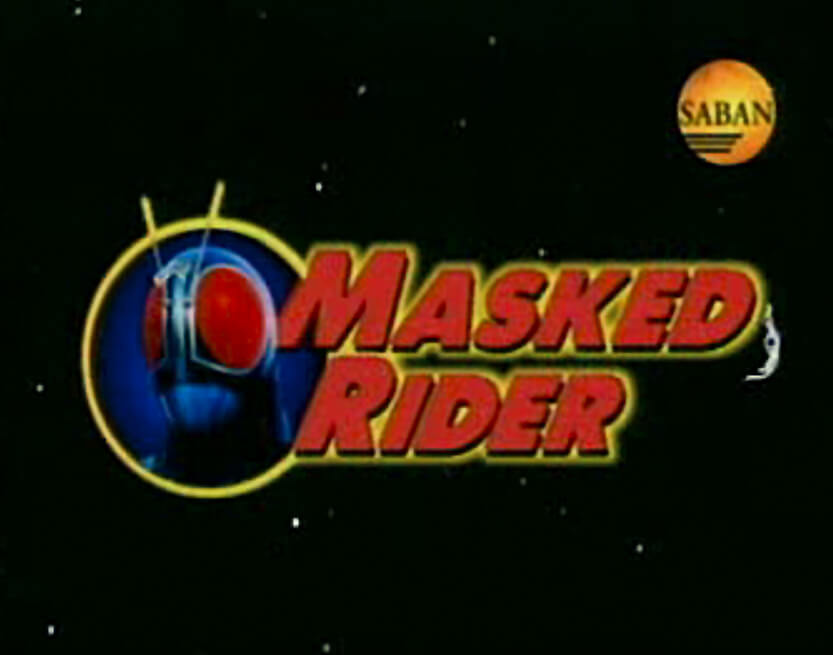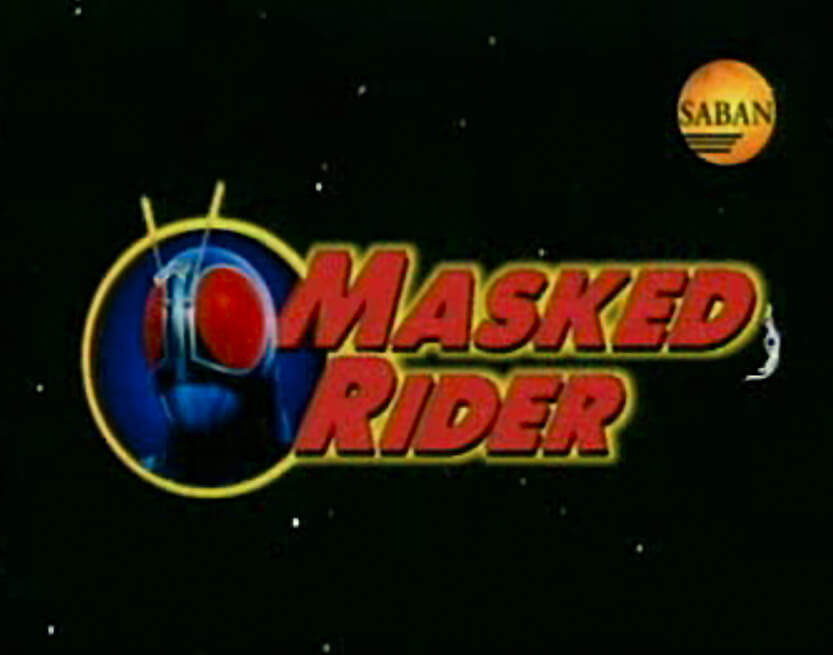 Kamen Rider Black RX was later adapted into a US re-imagining, just like what Power Rangers did for the Super Sentai franchise. Renamed Masked Rider, it has a very different storyline than the original source. Unfortunately, it was not as popular.
How About Western Popularity?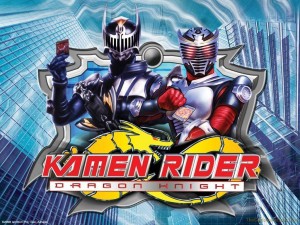 Speaking of popularity, I have always wondered why Kamen Rider, or even other kinds of tokusatsu shows are not as popular in the West. Sure, the Power Rangers franchise made a huge splash and continues to be one of the longest running kids/young teens show in the US. Saban tried bringing the franchise with Masked Rider and Kamen Rider: Dragon Knight (adapted from the original Kamen Rider Ryuki). Dragon Knight even won an Emmy award for "Outstanding Stunt Coordination".
Some of you may even remember VR Troopers, Big Bad Beetleborgs, and Super Human Samurai Cyber Squad. All of them were adapted from Japanese counterparts. None of them became as successful as Power Rangers.
Perhaps the success of the Power Rangers franchise has completely overshadowed the others? Masked Rider had a little bit of a complicated crossover with some of the Power Rangers. Though the complication supposedly arose from how the two separate shows were formatted. However, the idea was to introduce Masked Rider by way of the more popular series, Power Rangers. A piggybacking move if you will. This to me, seems like the strongest cause.
Maybe the marketing for the other series were not as aggressive? Not quite. Dragon Knight (Ryuki) was chosen because it has many Kamen Riders and was deemed much easier to create a line of merchandise for. To some extent, that was the case and people did buy the toys and figurines as you can see here. That was also the last Kamen Rider brought to the US.
Or what if the popularity or monetary gains from those series simply did not reach the expectations of the producers? Unfortunately, I cannot answer for certain that since I do not have any info. I would shelf this under "maybe".
Nevertheless, as a fan of the series, I wish the franchise could be legally brought to the West. Crunchyroll has brought several Ultraman series for streaming, maybe they will do the same with Kamen Rider? I can only hope.
Sources:
Reddit (Kamen Rider in the West), Henshin Justice (Dragon Knight Merchandise), Wikipedia (Shotaro Ishinomori), Kamen Rider Wikia (Kamen Rider Black), TV Tropes (YMMV – Kamen Rider), Wikipedia (Kamen Rider: Dragon Knight), and Snap Thirty (The History of Kamen Rider – Showa Era).
Big thank you to our supporters
From their continous support, we are able to pay our team for their time and hard work on the site.
We have a Thank-You page dedicated to those who help us continue the work that we've been doing.
See our thank you page