Story
After an accident changes his plans, Aoi Minase finds himself living in his old hometown to finish out high school. While lamenting his current situation, he comes across a girl his age, bound to a wheelchair with a flat tire. This meeting sparks the revival of their high school Soaring Club. With the help of old friends and new, Aoi redirects his dreams to reach for the sky.
Characters
Aoi Minase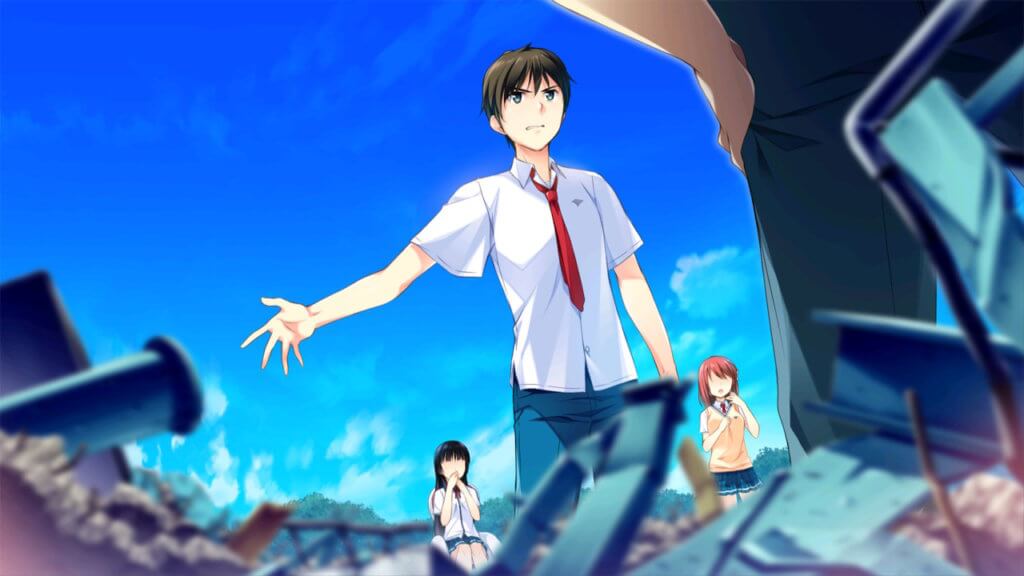 Player-controlled Aoi is mature, sensible, and passionate about his friends and dreams. After a bike accident leaves him unable to compete in cycling anymore, he moves back to his old hometown for a fresh start. After meeting Kotori and Amane, Aoi strives to help build a glider and fly.
Kotori Habane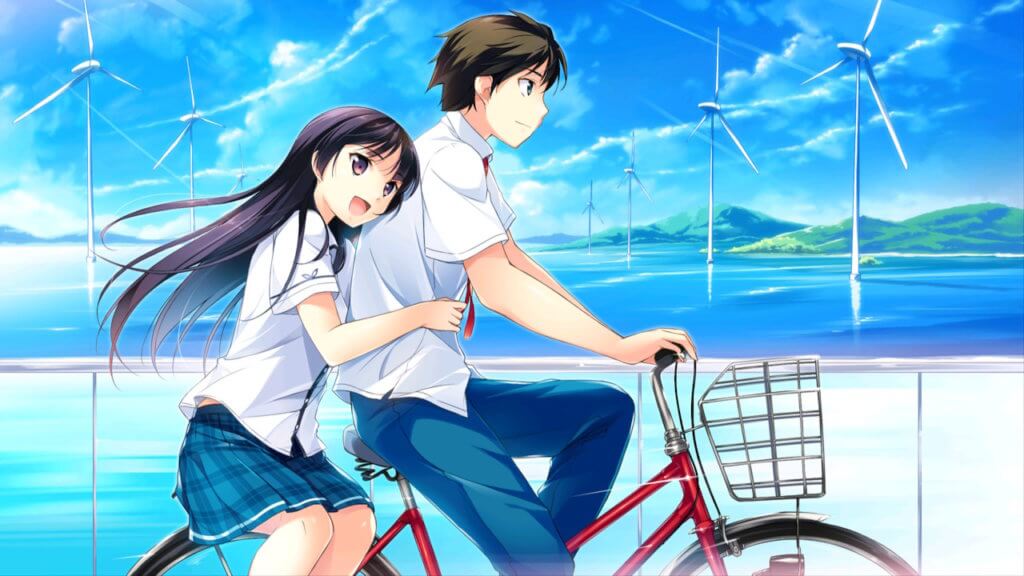 Having moved to a school away from her family, Kotori is determined to show the world that her disability can't hold her back. She has always loved the sky, and she's determined to reach it. Smart, straightforward, and with a tough-girl exterior, Kotori quickly becomes friends with Aoi thanks to their shared dream.
Amane Mochizuki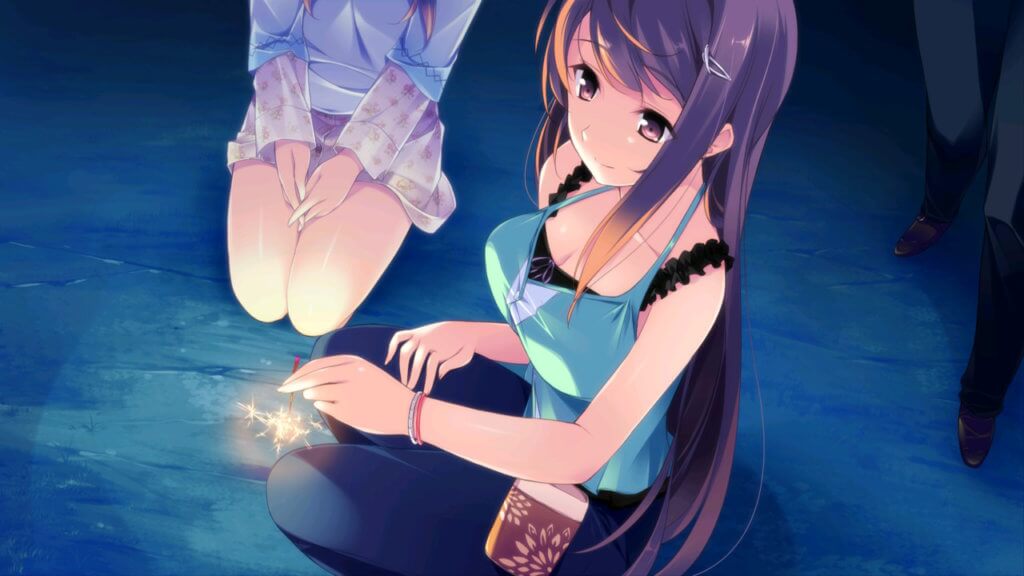 Known as the "Perpetual Senior", Amane is touted as a genius. Though, as smart as she is, Amane has no common sense. Constantly forgetting to eat and with a level of clumsiness that should be illegal, Amane heads up the Soaring Club. Her goal is to keep the promise she made to her best friend years ago: to reach the Corridor in the sky.
Ageha Himegi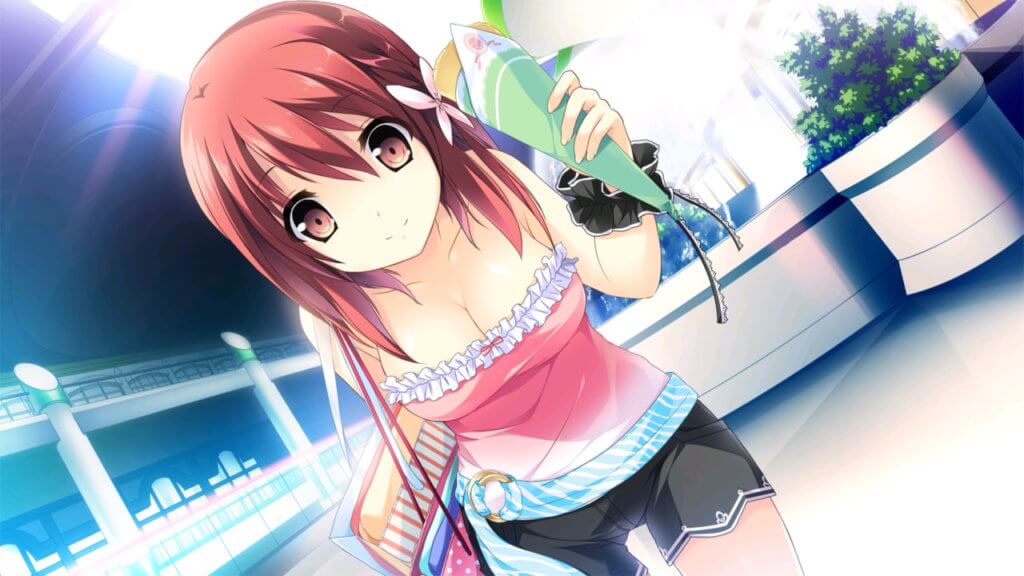 Ageha was childhood friends with Aoi before he moved away, and is that typical girl-next-door character with a lot of charm and a lot of spunk. After being reunited with her old best friend, Ageha joins the Soaring Club to help Aoi and her new friends achieve their shared dream.
Asa and Yoru Kazato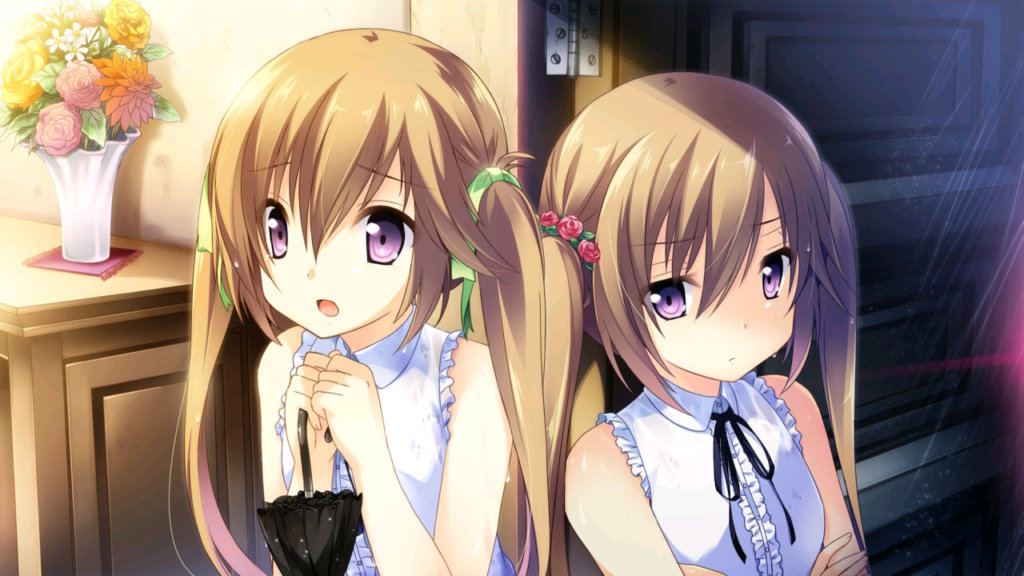 Identical twins Asa and Yoru couldn't be more different personality wise. Asa is sweet, hard working, and fairly average when it comes to everything else; whereas Yoru is praised as a child prodigy but hates putting in any effort to things she deems unnecessary. Despite these differences, Asa and Yoru have an extremely close relationship. When Asa sees the Soaring Club's glider taking off right before she's to start high school, she makes it her mission to join the club. While Yoru doesn't have an interest herself, she follows along to stay close to her sister.
The Good
If My Heart Had Wings is a very cute, uplifting story about loss, friendship, and the determination to reach your dreams. The game is pretty hefty time wise–I think it took me the better part of 40 hours to complete, and that's without getting the bad endings. Since the game has an all-ages version, it's great for just about anyone looking for a sweet story with adorable characters. And for those looking for more adult themes, there are versions that include that content as well.
The translation throughout the game was fantastic. With very few grammatical errors and even fewer glitches or bad coding, it was easy to slip into the game and stay focused. The voice acting was also superb. Each character really came to life throughout the gameplay, and each was unique enough that I had no trouble differentiating between them very early in the game.
My favorite bit about the game was the artwork. In fact, it was the crisp drawings, tons of variations for each CG, and adorable character designs that originally pushed me to buy the game. I much prefer Otome to GalGames, so this was a first for me!
The Bad
There are only a couple of complaints I have with If My Heart Had Wings, but they're kinda big. The first is the repetition. While every VN will have some overlap in the beginning for the Common Route, If My Heart Had Wings had a lot more overlap even after getting onto a character route. Since the content was 'technically' new, the skip option wasn't available. I'm typically fine with some overlap since it's to be expected with this kind of game, but the amount that this game had in many of the character routes was a little ridiculous. I found myself spacing out, clicking the A button until something new finally showed up on the screen.
The other issue I had was with how boring the game sometimes got. There's a lot of technical jargon, details, and explanations on how gliders are built and how they work that was cool to have but exhausting to read. At some points, I thought I had bought Microsoft Flight Simulator instead of a Japanese VN. These long passages intertwined with the repetition issue left me floundering for a reason to keep playing at times.
The romance aspect was also hit or miss with each character route. While some seemed to flesh out their relationships pretty well, others were much slower and shorter in length. Since I played the Switch version, all of the 18+ content had been removed, so I'm not sure what–if any–relative dialogue I may have missed out on that could rectify this issue.
The Verdict
At the end of the day (and 40 hours worth of playtime), If My Heart Had Wings was an adorable and uplifting story that's great for anyone looking to play/read something a little bittersweet. With unique characters, beautiful artwork, and a wonderful translation, I call it a win in my book.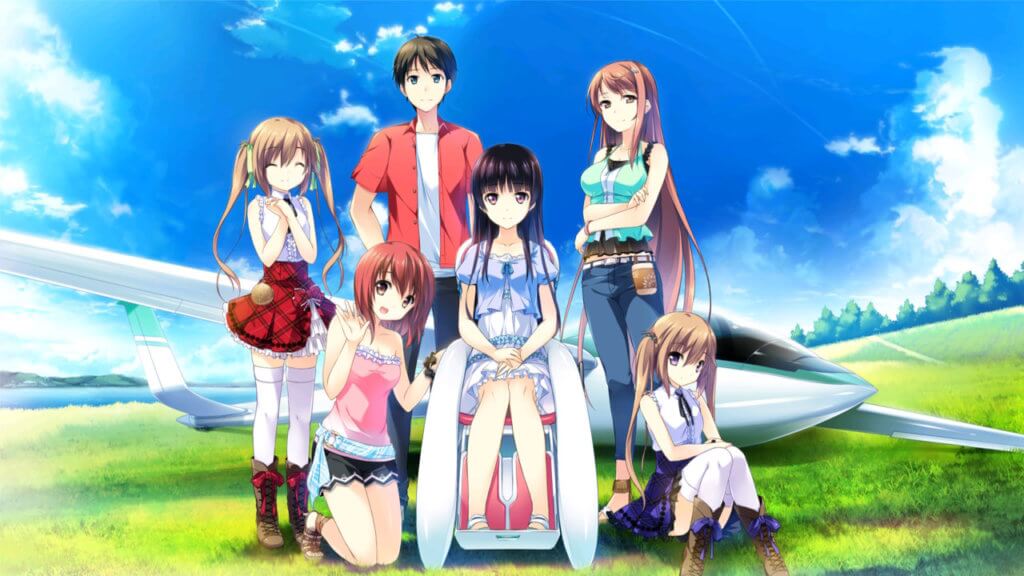 The Good
Fun and unique characters
Beautiful artwork with multiple CGs
Fantastic translation
The Bad
Technical jargon and conversations can be confusing and boring
Routes have a lot of repetition that can't utilize the skip function
Big thank you to our supporters
From their continous support, we are able to pay our team for their time and hard work on the site.
We have a Thank-You page dedicated to those who help us continue the work that we've been doing.
See our thank you page