Need a spooky anime show to kick off the Halloween season? You're in luck! We compiled a list of our favorite horror anime and where you can watch them!
Highschool of the Dead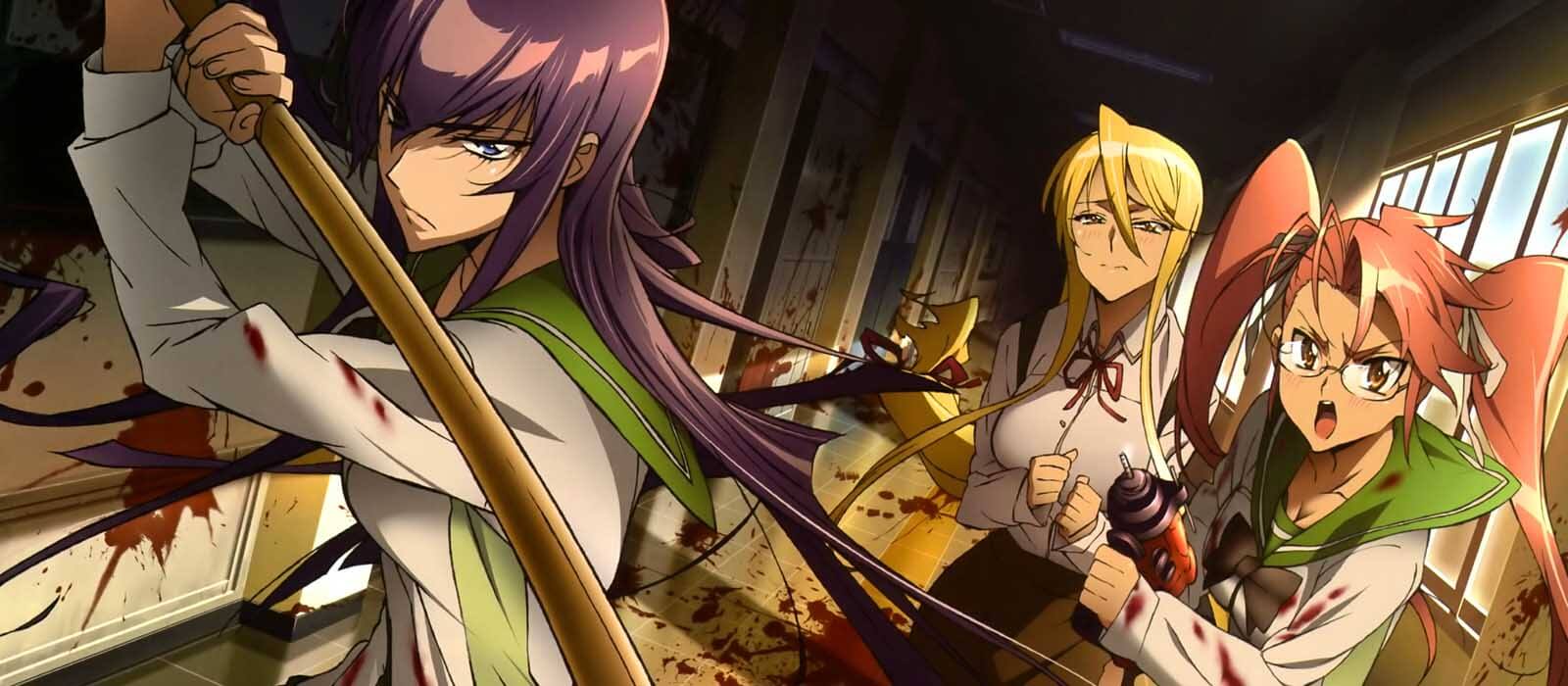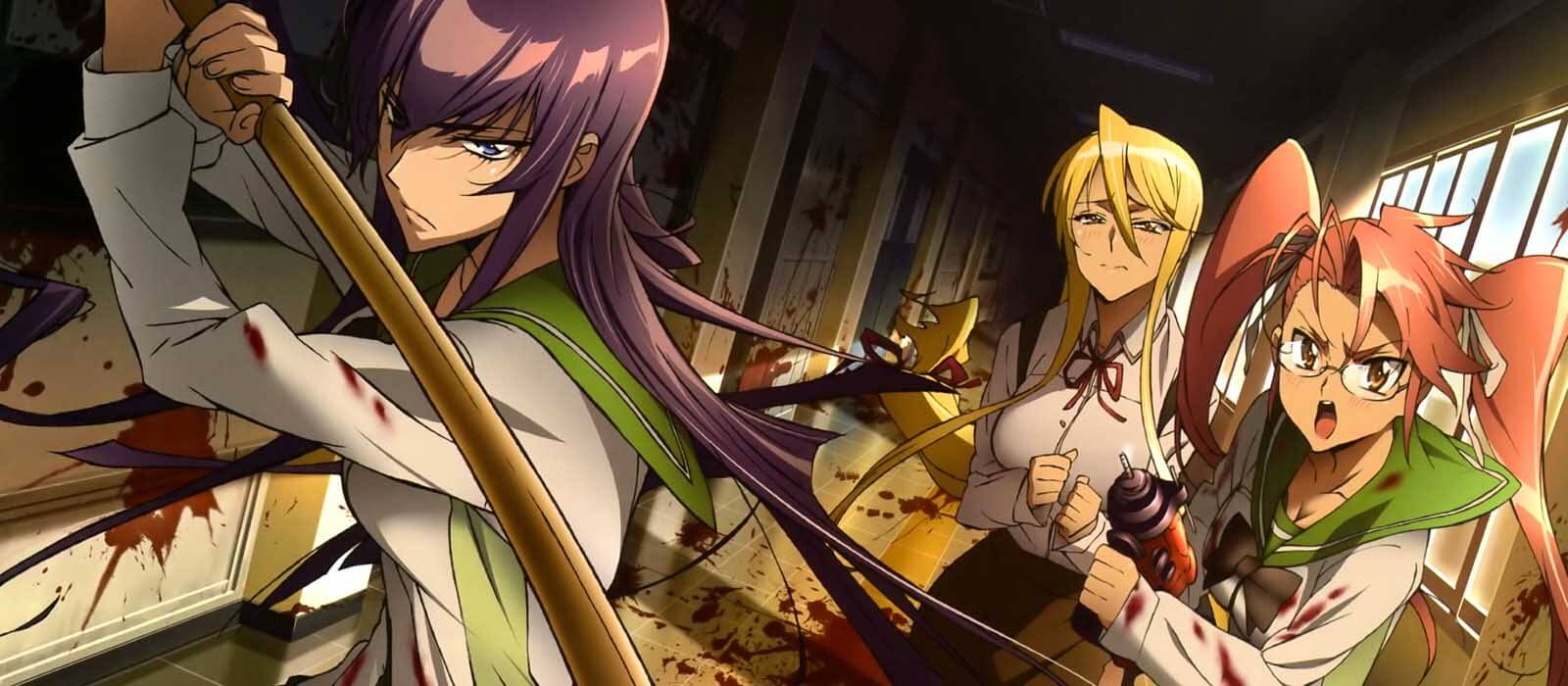 Studio: Madhouse
Director: Tetsuro Araki (Attack on Titan, Guilty Crown, Kabaneri of the Iron Fortress)
Genre: Action, Drama, Horror, Psychological, Supernatural, Thriller
Themes: Ecchi, Fanservice, Gore, Harem, Survival Horror, Zombies
Synopsis: Takashi Komuro is a normal high school boy until an infection breaks out that turns people into zombie-like creatures. Along with his friends & the school nurse, they fight their way out and continue their journey to find out what exactly has happened to the world. (Source: ANN)
Where You Can Watch It: Hulu, Yahoo View, The Anime Network, Amazon Video/Anime Strike, HIDIVE, Bluray (Amazon)
Why Ashley Recommends This Show: The zombie apocalypse is here!  When one initially looks into Highschool of the Dead, it seems like an anime that is chalk-full of fanservice.  Indeed, it IS, but there is a storyline.  In between scenes of clothing tearing and bullets crossing between boobs, a band of high school students strives to escape their zombie-ridden school and find a safe haven.  Warning, there is only one season, but it's well worth the watch.
Mononoke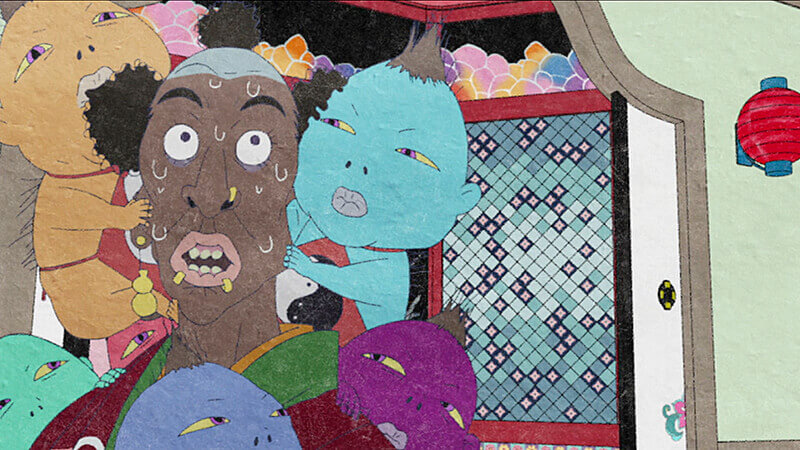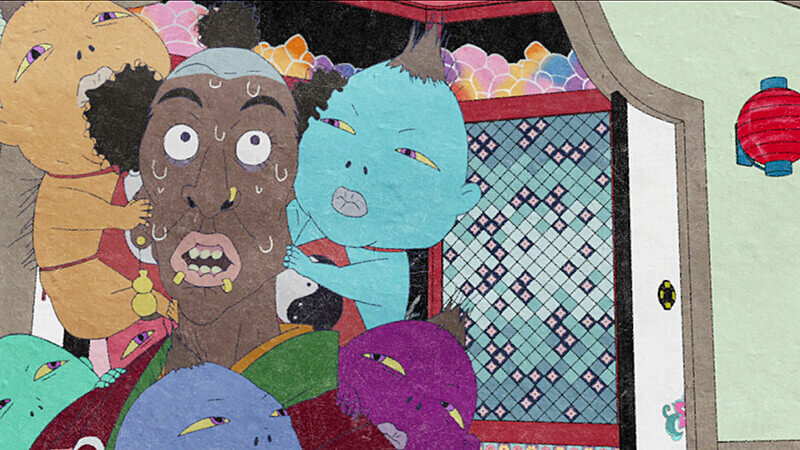 Studio: Toei Animation
Director: Kenji Nakamura (Ayakashi – Samurai Horror Tales, Gatchaman Crowds, Tsuritama)
Genre: Mystery, Supernatural
Themes: Demons
Synopsis: Mononoke continues the story of the medicine seller from the "Bakeneko" arc of Ayakashi, as he continues to face various dangerous spirits.
Where You Can Watch It: Crunchyroll, Tubi, Viewster, ConTV, DVD boxset (Amazon)
Why Astra Recommends This Show: Mononoke (モノノ怪), not to be confused with Princess Mononoke, is a visually-beautiful horror series. It combines elements of ukiyo-e, kabuki, and shounen style anime with its own scare. How well does the combination work? Well, you can just read what I have to say about it.
Higurashi no Naku Koro ni (When They Cry)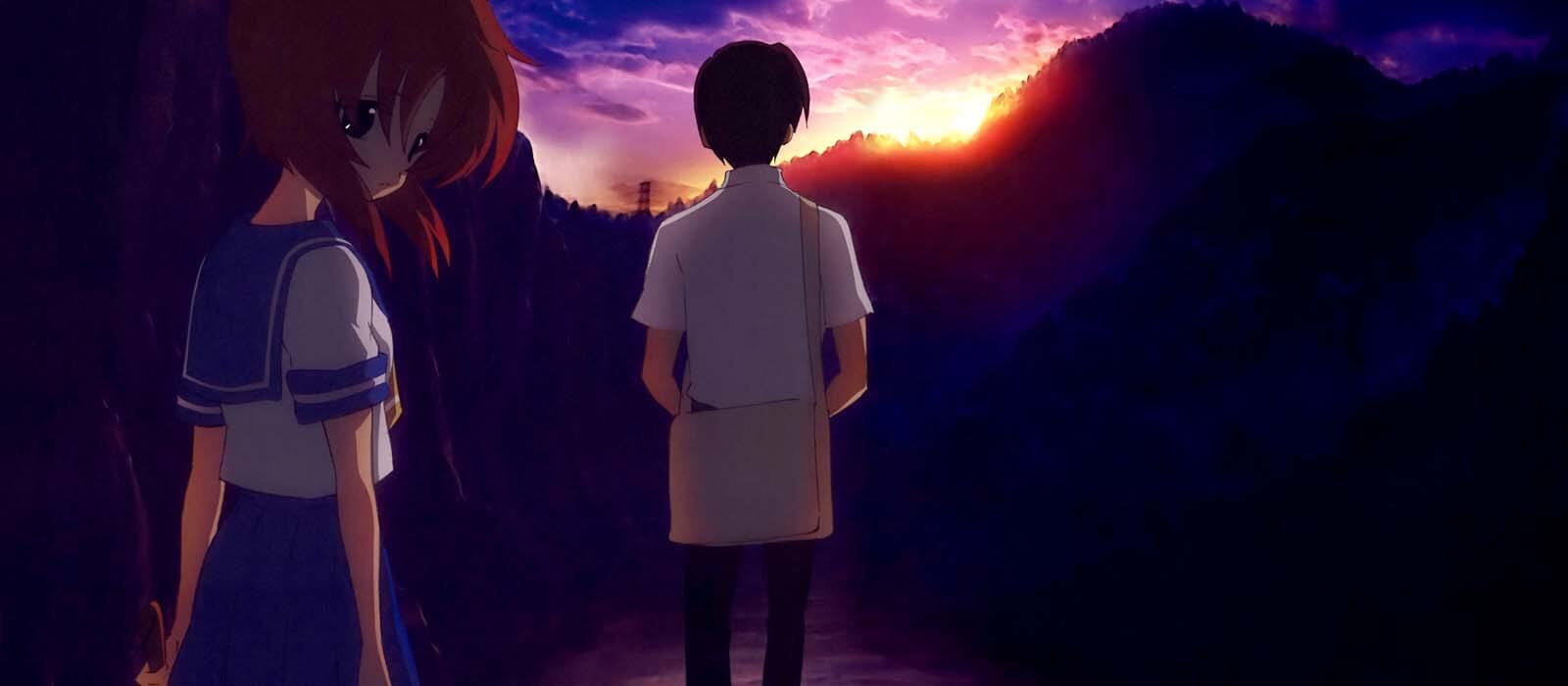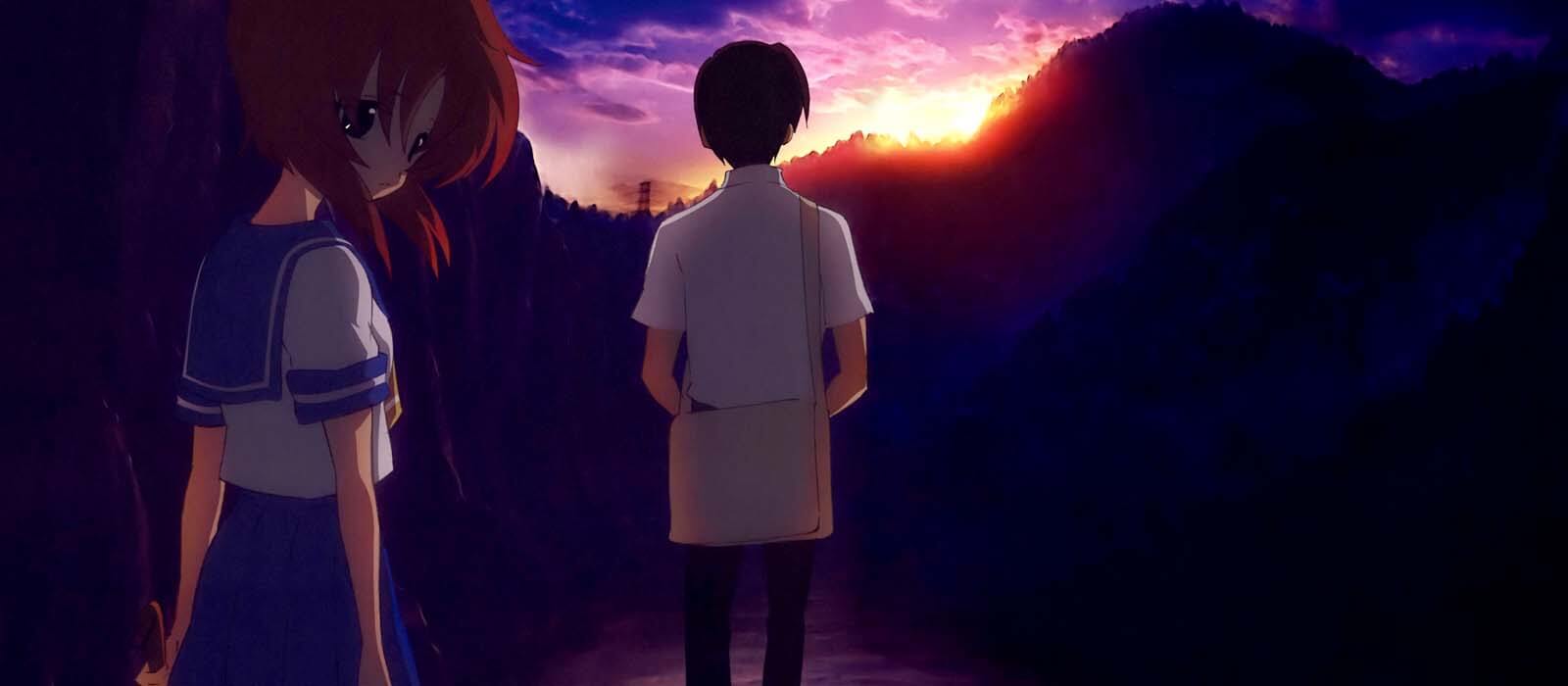 Studio: Studio DEEN
Director: Chiaki Kon (Golden Time, Junjō Romantica, Pretty Guardian Sailor Moon Crystal: Season III)
Genre: Drama, Horror, Mystery, Psychological, Supernatural, Thriller
Themes: Conspiracy, Death, Gore, Moe, Revenge, Tragedy
Synopsis: On one hot summer day in 1983, a transfer student named Maebara Keiichi comes to a peaceful rural village in Hinamizawa. There, he befriends his classmates Rena, Mion, Rika, and Satoko. Accepted as a full-fledged member of the "club," Keiichi and the gang plays all sorts of activities, ranging from card and board games to hide-and-seek. But just as Keiichi is beginning to be assimilated into simple rural life, he stumbles upon the dark history of Hinamizawa. As Keiichi dives deeper into the mystery, he finds that his new found friends may not be all what they claim to be.
Where You Can Watch It: Hulu, Yahoo View, The Anime Network, Amazon Video/Anime Strike, HIDIVE, Bluray boxset (Amazon)
Why Katy Recommends This Show: Oh, Higurashi. Nearly everyone's heard of it, but most don't have the stomach to watch it. Forget pushing the envelope, this show shoves the envelope when it comes to gore and torture. When it first aired in 2006, Japanese TV stations ended up canceling it due to a tenuous connection between a case involving the axe murder of a police officer by his sixteen-year-old daughter, and the excessive violence of the show itself. But don't let that deter you from watching it. There's an overarching mystery throughout the show which becomes clearer as each episode reveals a clue.
When the end credits roll after each episode, you're left with several thoughts: "What the hell just happened?", "W-wait, so that means…!", "Miyazaki's right. Anime is a mistake.", and "Just going to watch one more episode." I'm not going to beat around the bush, the animation is awful, but the storyline totally makes up for it. All the yandere and yangire you could ever want, and probably more than you need, packed into one show. The show starts off as what you would think would be your typical harem anime, with one male character surrounded by several female characters, but oh boy, it's so much more than that!
Hell Girl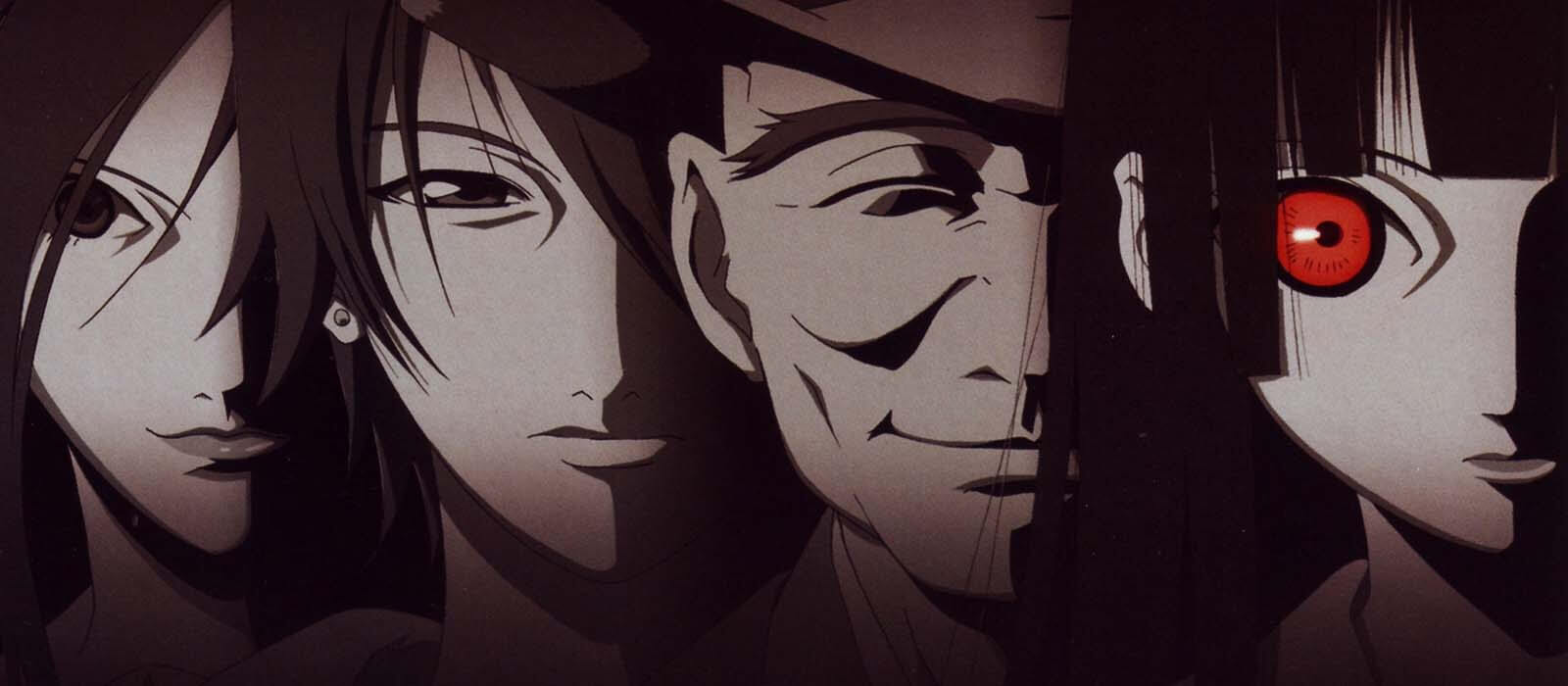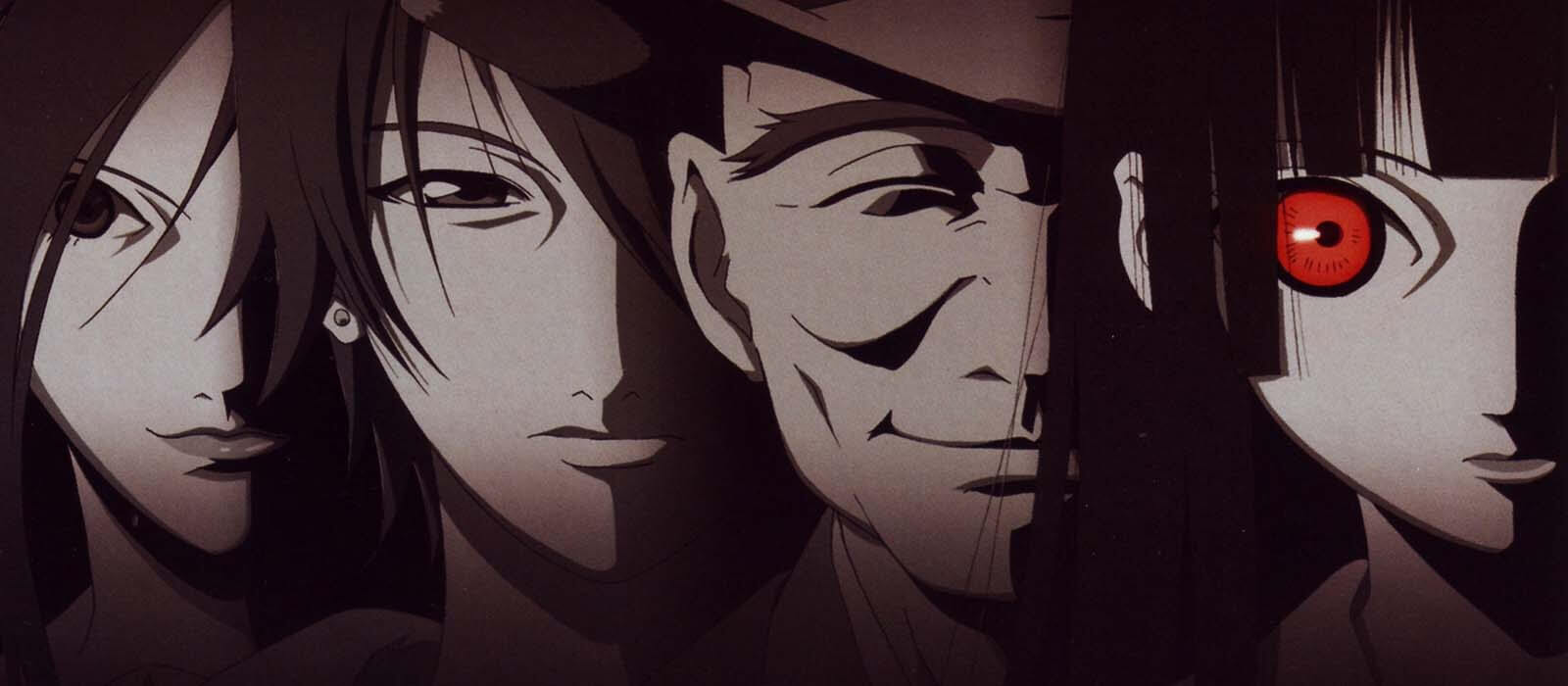 Studio: Studio DEEN
Director: Takahiro Ōmori (Baccano!, Durarara!!, Natsume's Book of Friends)
Genres: Drama, Horror, Mystery, Psychological, Supernatural
Themes: Bullying, Comeuppance, Death, Hell, Revenge, Tragedy
Synopsis: Somewhere in the vast sea of the Internet, there's a website that can only be accessed at the stroke of midnight. Known as the Jigoku Tsushin, rumor has it that if you post a grudge there, the Jigoku Shoujo will appear and drag whoever torments you into the inferno. Very little is known about the girl—all we know for sure is that she lives with her equally enigmatic grandmother, that three magical straw dolls accompany and serve her, and that whenever a posting on the Jigoku Tsushin moves her, she becomes the Jigoku Shoujo. (Source: ANN)
Where You Can Watch It: Amazon Video/Anime Strike, Crunchyroll (The episodic structure makes it easy to watch a different season without being confused, so you won't have to start at the beginning unless you want to), DVD boxset (Amazon)
Why Crystal Recommends This Show: Horror comes in a lot of forms, but to me, the real horror is the kind that feels like it can happen to you. Hell Girl captures many different, unique slice-of-life situations (nearly every episode featuring a new story and main character), but fills them with nail-biting intensity. Each episode feels like a 23-minute thrill ride. Just as things feel safe and normal, the floor drops from under you. And just like how your adrenaline peaks during a fall, by the episode's climax, you're at the height of emotion. The Hell Girl anime gives you an experience with your viewing pleasure; horror fans will come back for more.
Shiki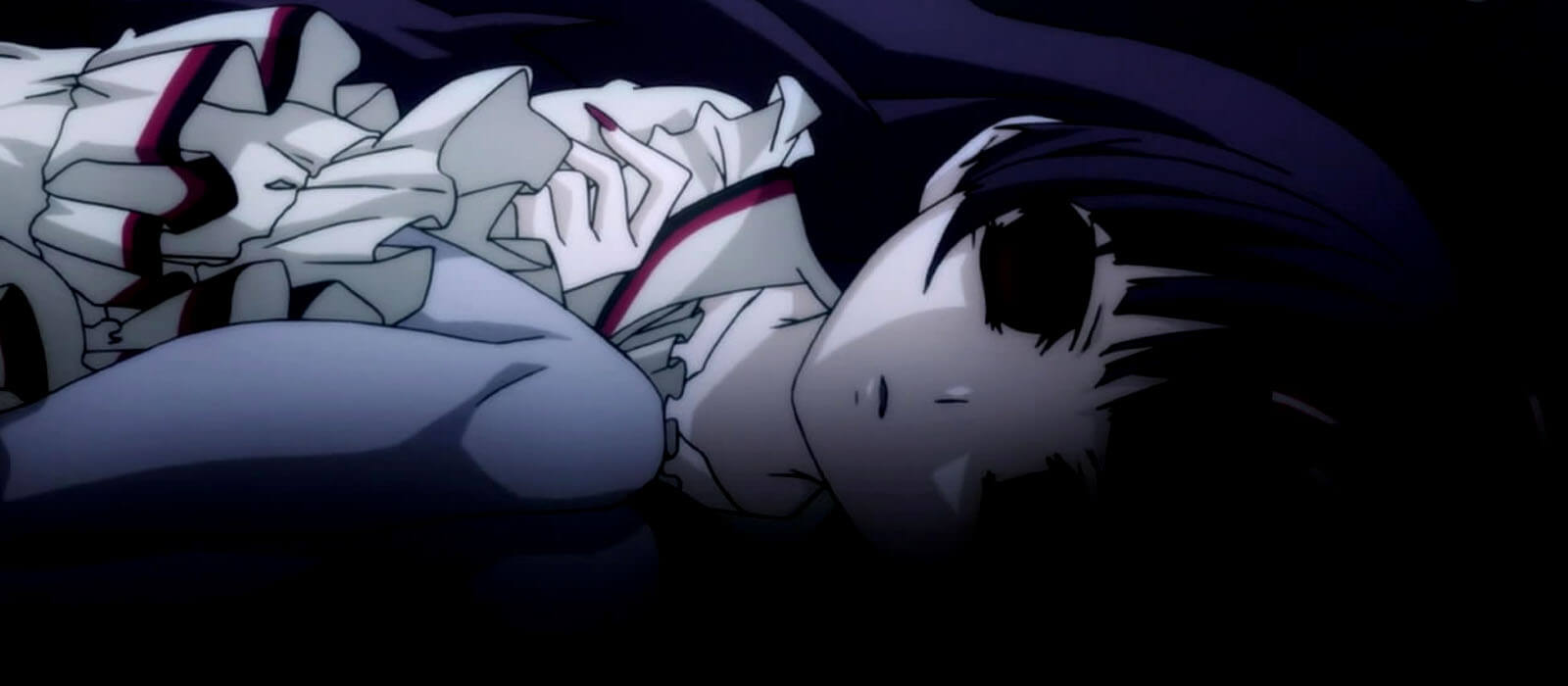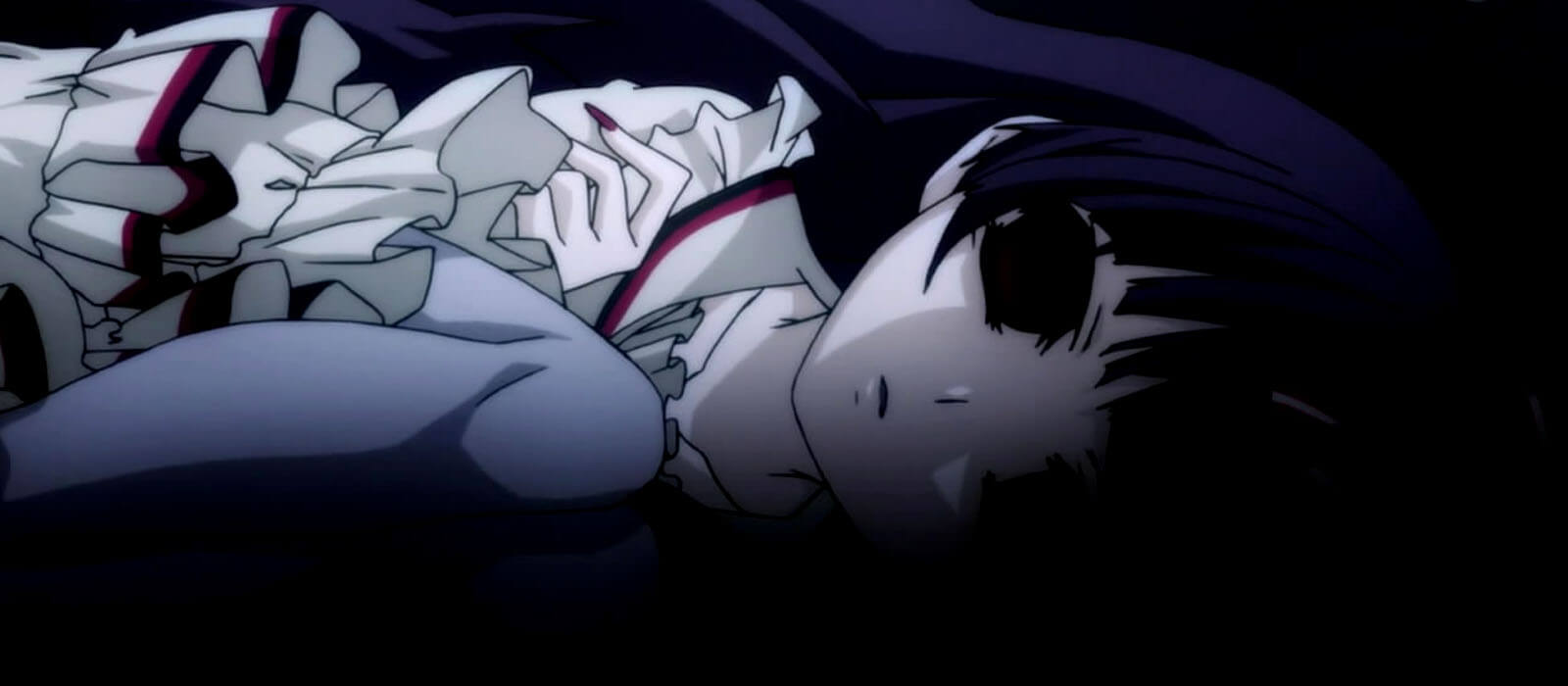 Studio: Daume
Director: Tetsuro Amino (BuBu ChaCha, Macross 7, DT Eightron)
Genres: Horror, Mystery, Psychological, Supernatural
Themes: Death, Tragedy, Undead, Vampire
Synopsis: Sotobamura is a small village with around 1300 residents; so small the village isn't even connected to a single highway. An isolated village in which old customs, such as the burial of the dead, are still practiced. One day, the bodies of three people are found dead. Although Ozaki Toshio, the village's lone doctor, feels uncertain, he treats the deaths as a normal occurrence. However, in the days following, the villagers start to die one after the other.
Where You Can Watch It: Crunchyroll, Funimation, Hulu, Yahoo View, Bluray/DVD combo box set (Amazon)
Why Ashley Recommends This Show: Set in an isolated village called Sotoba, a series of mysterious incidents transpire. All evidence points to one family–a family of Shiki. Shiki is a name that one of the characters ascribed to vampires. Shiki is an anime that builds as the story progresses and has a way of making the viewer favor certain characters. Along with the usual elements of horror, the viewer is locked in a battle of sympathy between the villagers and the Shiki–making it a bit draining emotionally. Hold onto your pants, because no one is safe, and everyone is on the menu.
School-Live!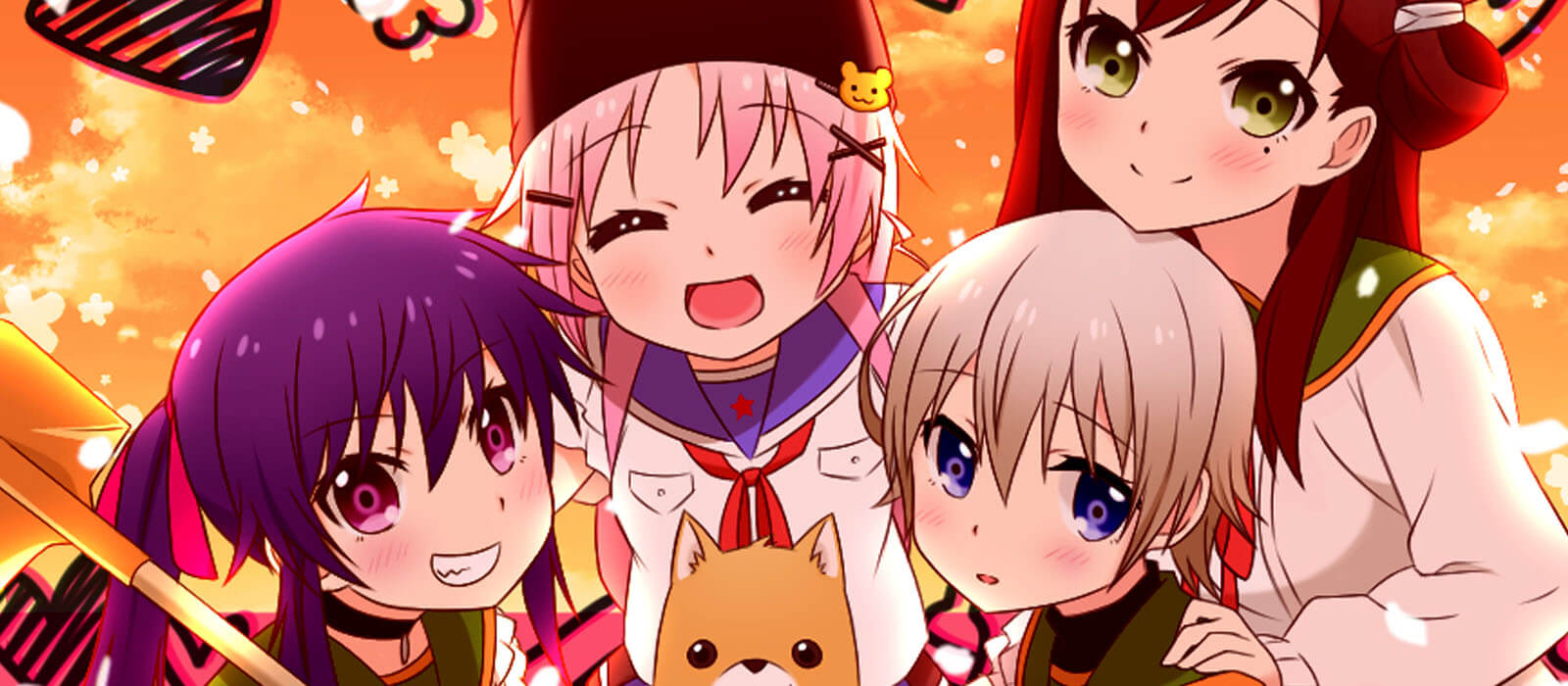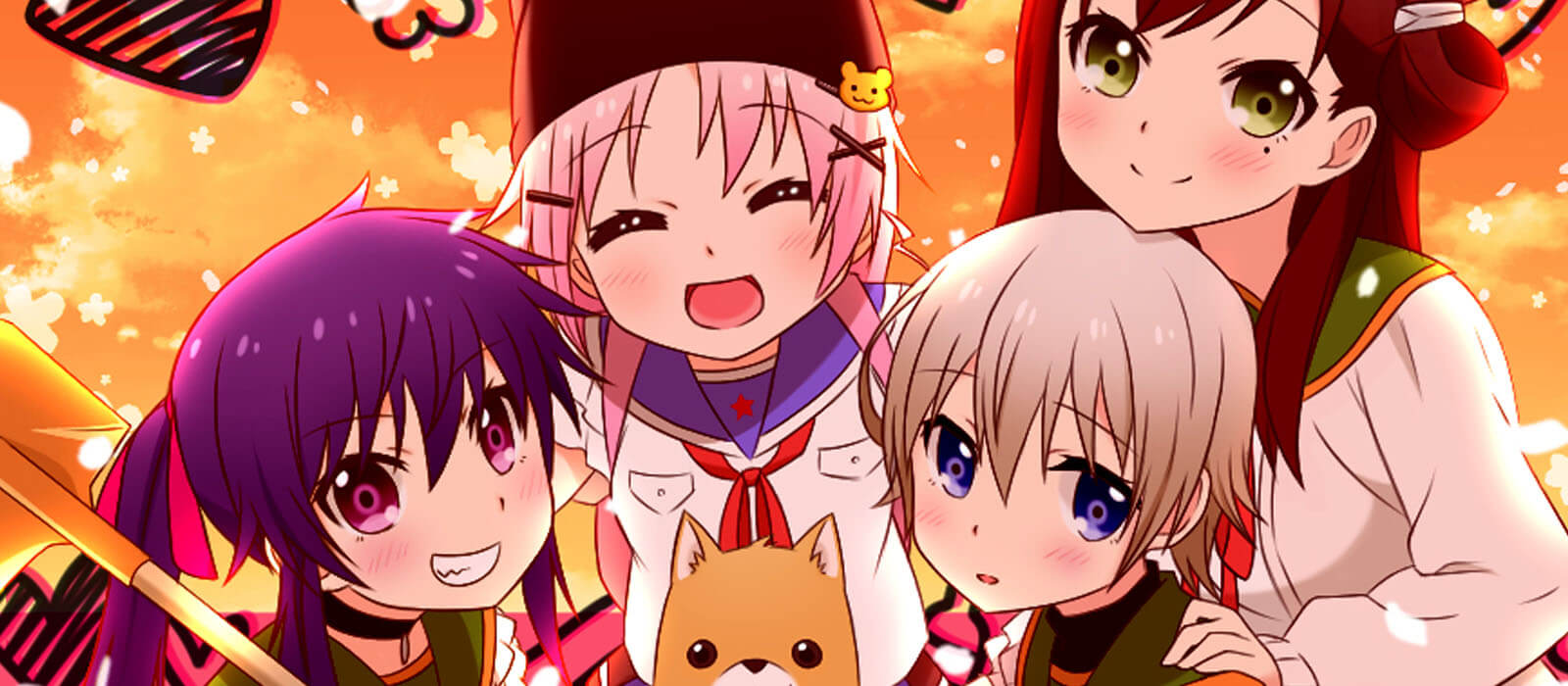 Studio: Lerche
Director: Masaomi Andō (Scum's Wish, Muv-Luv Alternative: Total Eclipse, White Album 2)
Genres: Comedy, Drama, Horror, Mystery, Psychological, Supernatural
Themes: Mild Fanservice, School, Tragedy
Synopsis: ¯\_(ツ)_/¯ (Don't look up the synopsis. Watch the 1st episode first!)
Where You Can Watch It: Crunchyroll, The Anime Network, HIDIVE
Why Chris Recommends This Show: School-Live!, or Gakkō Gurashi!, is the story of 4 girls who start a club based around living at their high-tech high school. While this doesn't sound REMOTELY like a suggestion that fits into the vein of this article, you'll have to take my word for it. However, my recommendation is to not read anything else relating to the show, ESPECIALLY not concerning the plot. Simply go in, watch the whole first episode and decide if you want to keep going. If you choose to continue, be sure to pay attention to the opening every episode. It's worth it!
Le Chevalier D'eon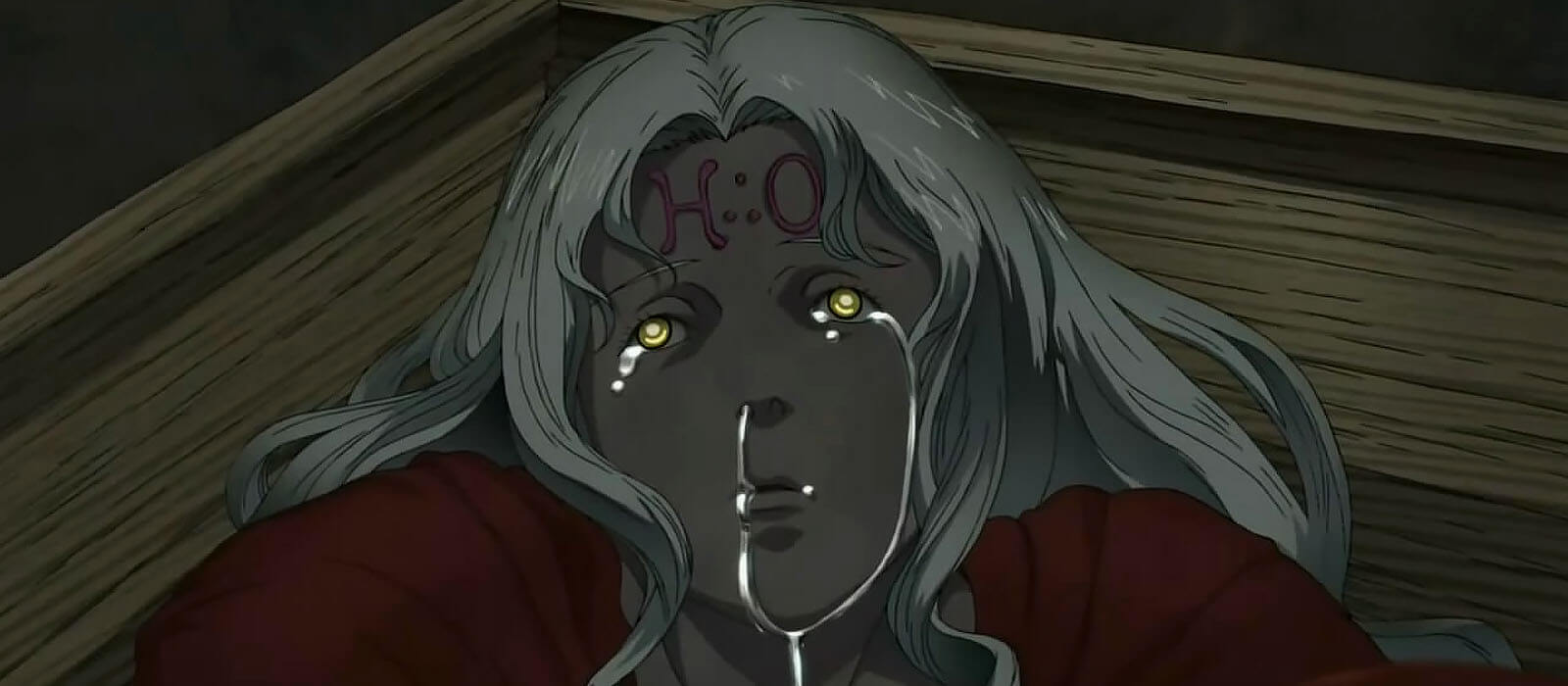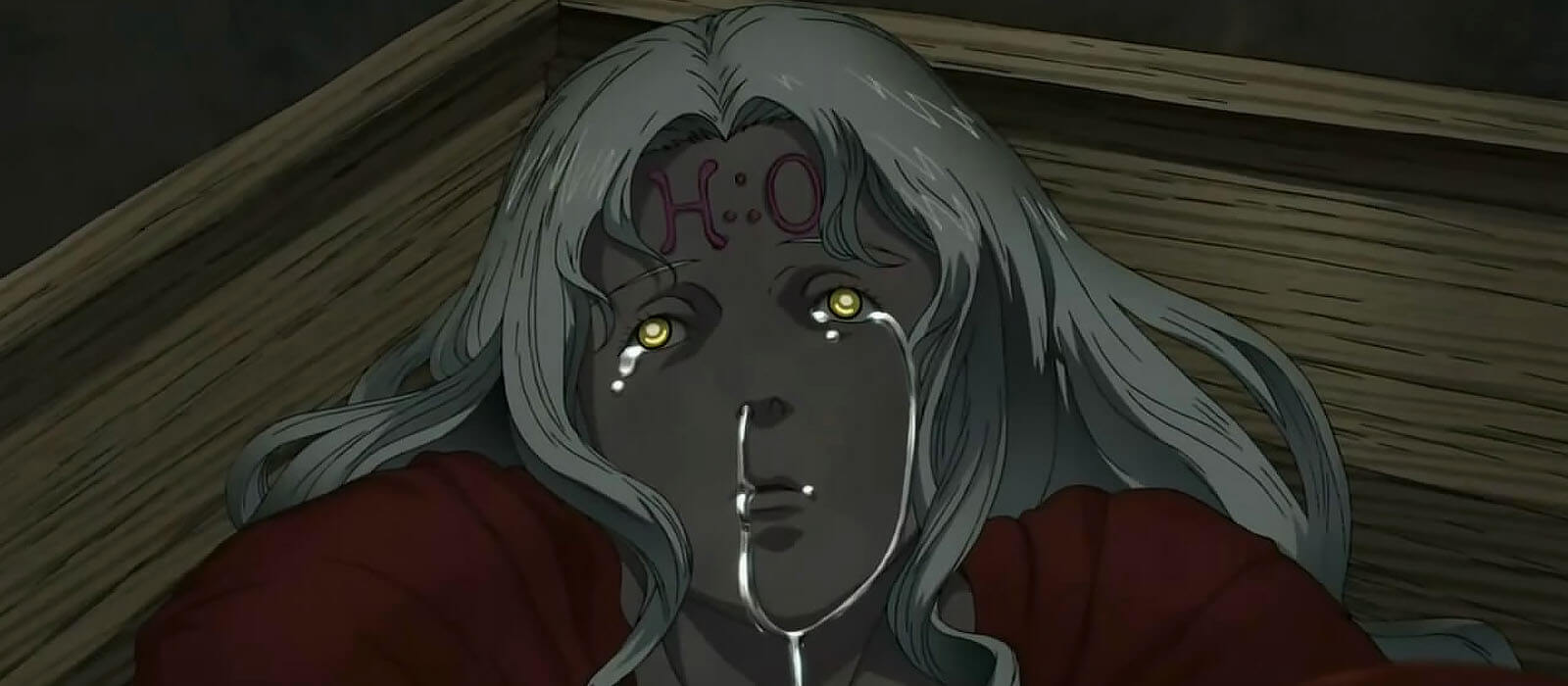 Studio: Production I.G.
Director: Kazuhiro Furuhashi (Rurouni Kenshin, GetBackers, Hunter x Hunter)
Themes: Conspiracy, Gender Switch, Historical, Possession, Revenge, Tragedy
Genre: Action/Adventure, Drama, Mystery
Synopsis: Paris, 1742. While investigating the murder of his beautiful sister—Lia—D'Eon uncovers an evil which casts shadows in both the palaces of kings and the dark alleys of Europe. It is a dark and strange power—one which allows Lia's soul to return from beyond and possess her brother in order to avenge her own death.
Where You Can Watch It: Funimation, DVD box set (Amazon)
Why Katy Recommends This Show: If you love a good historical mystery that deals with the undead and political intrigue, then you're in for a ride. Known for being a sucker for this cocktail of genres, I remember watching this show with my family and being completely engulfed by the storyline and historical setting. Because the show takes place in the 18th century, you get pulled into the world of feminine, aristocratic society of France pre-French Revolution, but with a supernatural/cultic twist that makes you want to put your tinfoil hat on. In 2006, before Attack on Titan and The Ancient Magus' Bride, Production I.G. created Le Chevalier D'eon with director Kazuhiro Furuhashi (from Hunter X Hunter fame). So if you're a fan of either the director or the studio, do yourself a favor and watch this show.
Occultic;Nine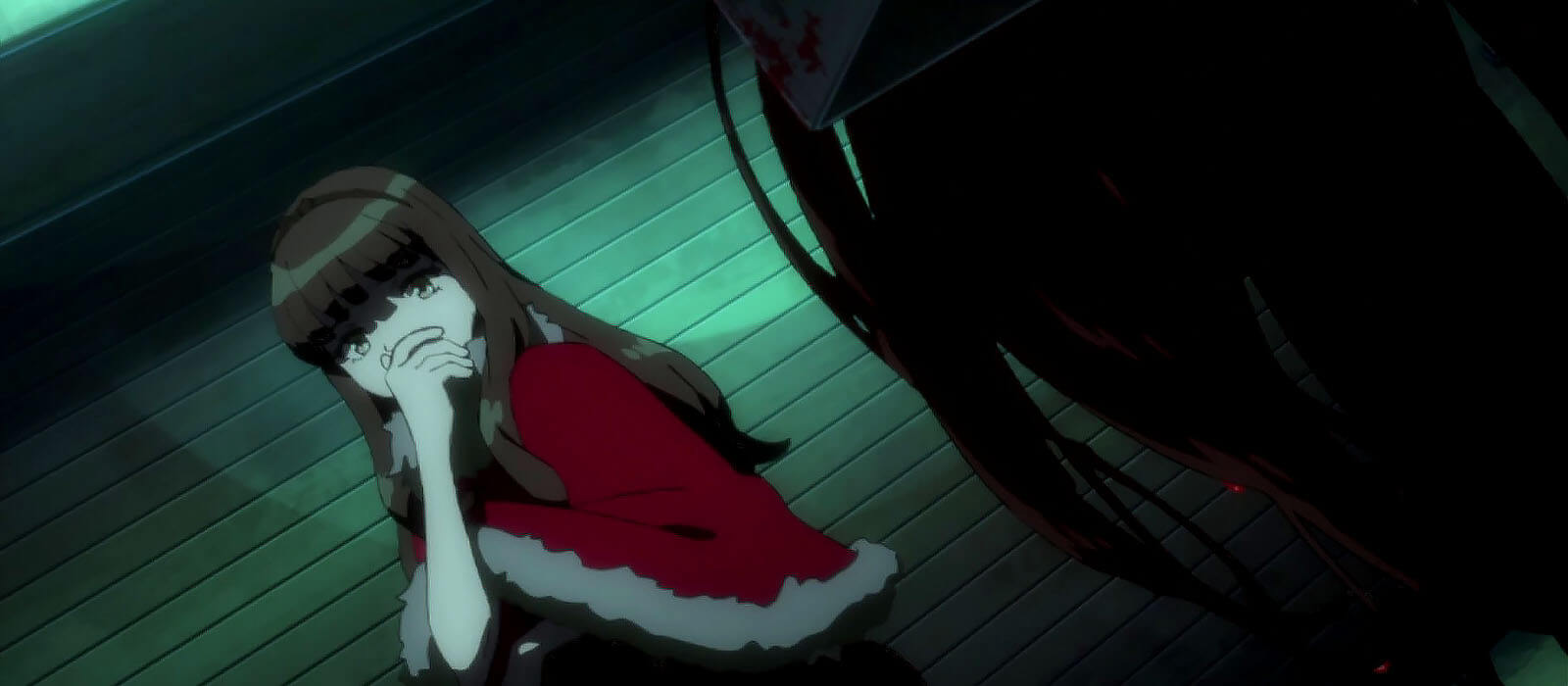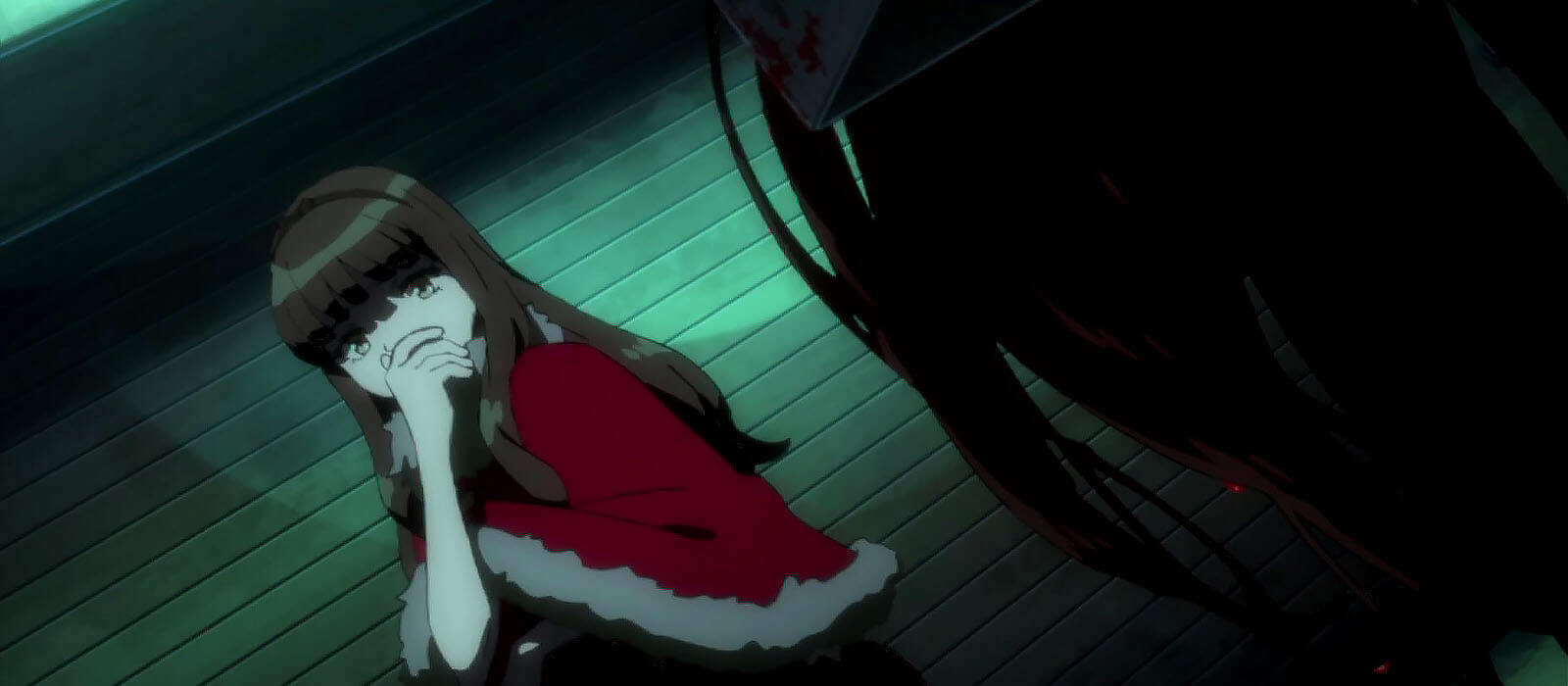 Studio: A-1 Pictures
Director: Kyōhei Ishiguro (Lance N' Masques, Your Lie in April)
Genres: Comedy, Drama, Science Fiction, Supernatural
Themes: Death, Tragedy, Occult
Synopsis: Nine idiosyncratic individuals are linked by the "Chōjō Kagaku Kirikiri Basara" occult summary blog run by 17-year-old second-year high school student Yūta Gamon. Little incongruities that occur around these nine eventually lead to a larger, unimaginable event that may alter what is considered common sense in this world.
Where You Can Watch It: Crunchyroll
Why Ashley Recommends This Show:
Based on the light novel, Occultic;Nine is a psychological mind-$*!? It's fast-paced and can get a bit confusing due to the anime jumping around from character to character, but it becomes easier to follow along once the thread is picked up. This is not your run of the mill anime. Found within the show are psychics, psychopaths, mass murderers, a practitioner of the dark arts, a demon, a secret society, and a talking radio. Fair warning, people die horribly. For this reason, it's not for everyone, but I would recommend giving it a shot. If you need additional information before checking it out, look for my reviews of the light novel. Please bear in mind, my reviews reflect my opinion of the light novel.
Ghost Hunt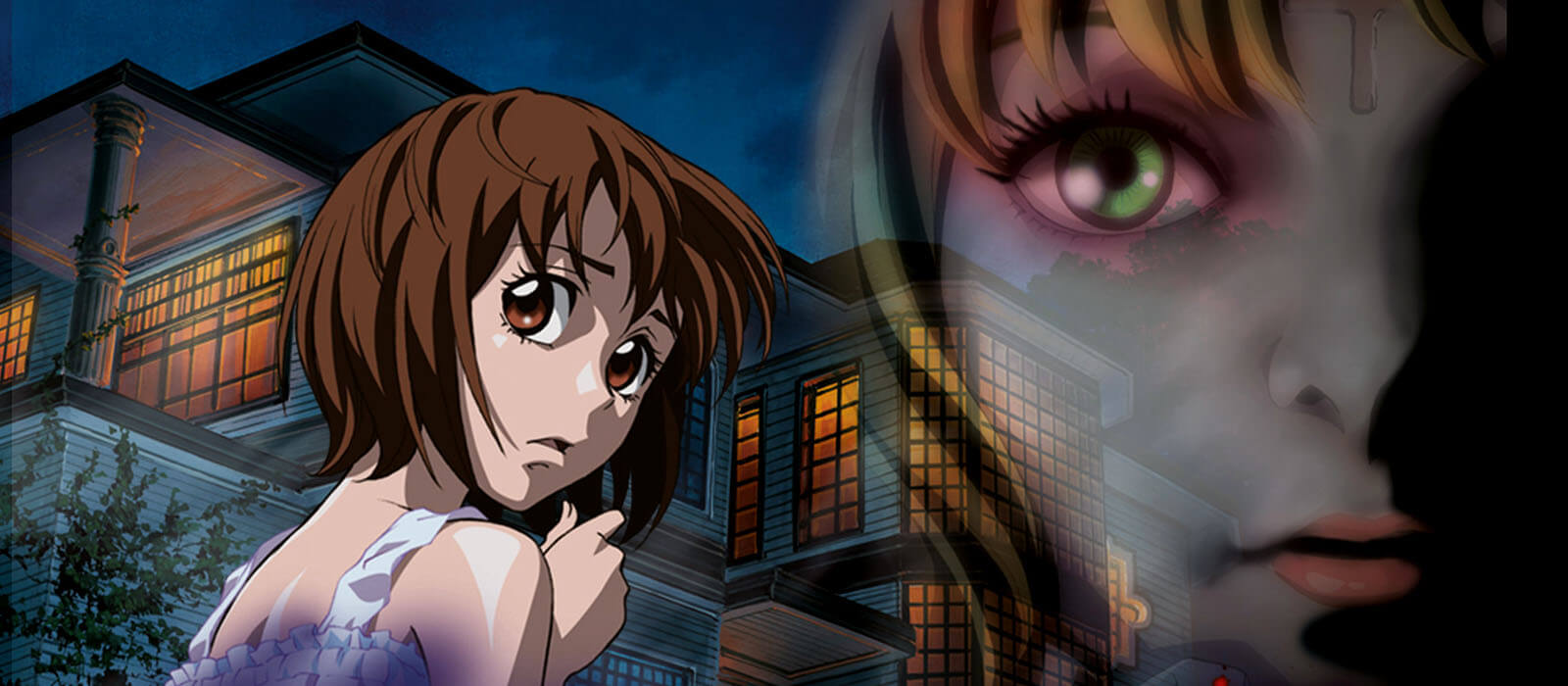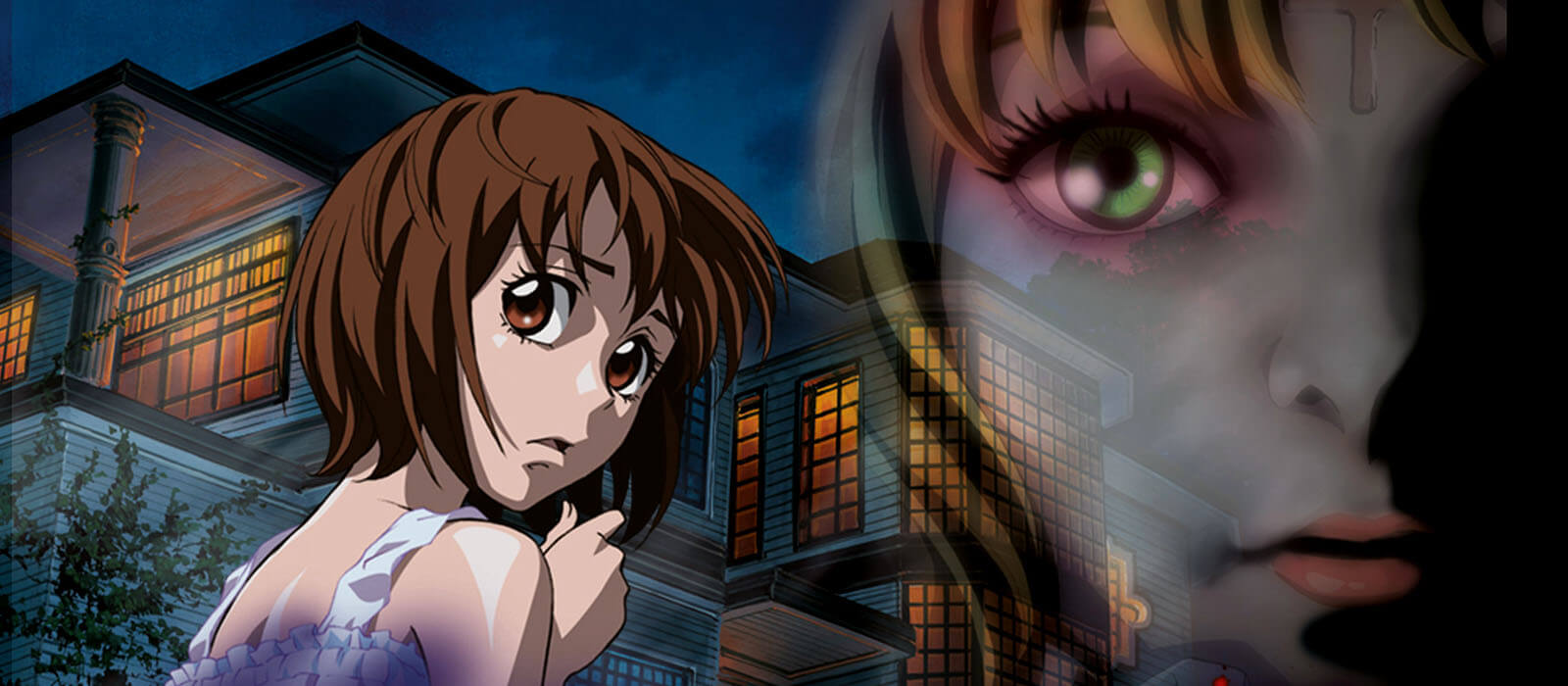 Studio: J.C. Staff
Director: Rei Mano (Gunslinger Girl: Il Teatrino)
Genres: Drama, Horror, Mystery, Psychological, Supernatural
Themes: Espers, Exorcism, Ghosts, Occult, Poltergeist, Psychics, Spirits
Synopsis: Telling ghost stories is a favorite past time of Mai Taniyama and her friends—that is until she meets 17-year-old Kazuya Shibuya, the man sent by Shibuya Psychic Research Center to investigate paranormal activity at a supposedly haunted school. When Mai gets caught in a dangerous situation, she is rescued by Kazuya's assistant. Saving her renders the assistant incapacitated, and Kazuya demands that Mai become his assistant, instead…
Where You Can Watch It: Funimation, DVD box set (Amazon)
Why Astra Recommends This Show: This one is the more straightforward recommendation from me. Ghost Hunt has horror, mystery, supernatural sightings, ghost investigations, and a tinge of shoujo-style romance. I remember watching it years ago and getting a number of hair-raising moments. It is about the story of Mai Taniyama who is recruited by a cool and handsome paranormal investigator named Kazuya Shibuya. The premise of the story is very similar to many paranormal reality TV series except, in the anime's case, the happenings are real.
Honorable Mentions:
SaveSave
Big thank you to our supporters
From their continous support, we are able to pay our team for their time and hard work on the site.
We have a Thank-You page dedicated to those who help us continue the work that we've been doing.
See our thank you page