For this installment of the "Hi, I'm…" series, we had the honor of sitting down with the screenwriter of such famous shows as Eureka Seven, Cowboy Bebop, Eden of the East, and Samurai Champloo, Dai Sato. At the age of 19, he started his career as a TV scriptwriter/program planner and lyricist, and later ventured into the video game and music industries. Today, he is first and foremost an animation scriptwriter, with side projects creating scripts and concepts for various media. In 2007 he created Story Riders Inc., Ltd., of which he is the president and CEO. Learn what Dai Sato had to say about his previous work and his future work with Eureka Seven!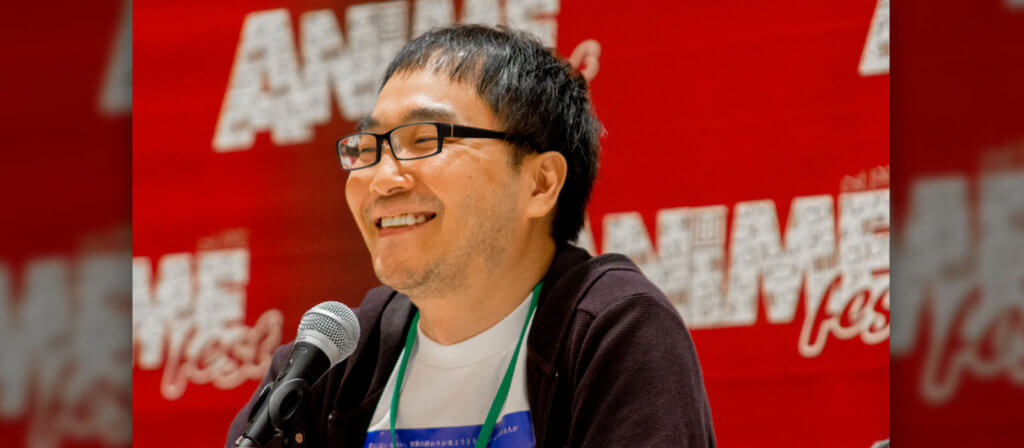 What is one thing that you try to convey in your work?
It is a very simple idealism to me. The most important thing is that the viewers are truly enjoying what they are seeing. That is more than enough for me. Creating anything for me is OK, as long as I can stir those emotions of being able to have fun and excitement with my fans.
What was most memorable about your work on Eden of the East?
I personally took kind of a 'field trip' in regards to a certain character named 'Panties' [Yutaka Itazu] inside the anime. So, I actually took a trip to Kyoto to see which roads he actually walked on. I wanted to experience that for myself and make that a reality.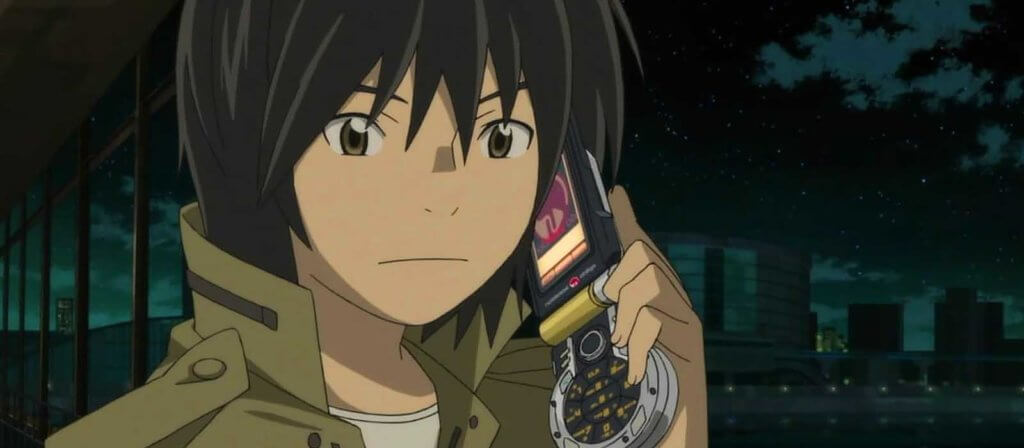 During the Eden of the East episode, "On the Night of the Late Show," in which the main characters – Akira Takizawa and Saki Morimi – arrive at an abandoned shopping mall and explore the building, we can feel their excitement and crave to see more of the area. What is important to keep in mind when writing a screenplay that is supposed to make us feel intrigued and excited?
The first thing is just wanting to basically portray something that I want to do myself in real life. As a child, I always wanted to experience being in a shopping mall where nobody is around and being able to explore on my own. There is a scene that we actually included inside of there. It's a zombie-based scene, and the thought process behind it was, you know, "What if all the zombies were to come out at once? How would I survive?" or "How would I go about that?" It's actually based on a real-life shopping mall, so the animation staff actually went over to the site and based it on the real blueprints.
They got to be able to explore portions of the mall that not a lot of normal people get to go to, like the backyard portion and various other areas. It's very important that you can realize and actually imagine those places that you are really going to have these events take place in.
Is there anything else in terms of screenwriting that you focus on for excitement and intrigue?
That's a difficult question. I'm trying to find something that will excite me in the future. [*laughs*] I want to experience something that I had never experienced before. Maybe starting with Artificial Intelligence or any kind of outer space being. You know, another culture that is out there besides us. Let it be robots, let it be aliens. I want to be able to converse with them and bring it down to a fundamental level where possibly a character falls in love with an AI character. It's something I have never worked on before. I believe I'm going to be using that as an influence for a lot of my future work.
Do you think it is more difficult working in the live-action realm or in animation?
On a basic level, they are both so different that they are both difficult. The thing about live-action is that we are using real people shooting on a screen, so we are trying to minimize all that information so that they don't have to memorize as much or have as much strain, and that seems to be one of the most difficult parts of that. Writing a script and leaving a little bit more room for interpretative creativity is more difficult when it comes to live-action. For the anime portion, because it is an animation, it does use a lot of real life objects, monuments – just real life items as a reference. It is so difficult to just put that into animation and just translate it into the animation world. That's the hardest thing, actually, to be creative with.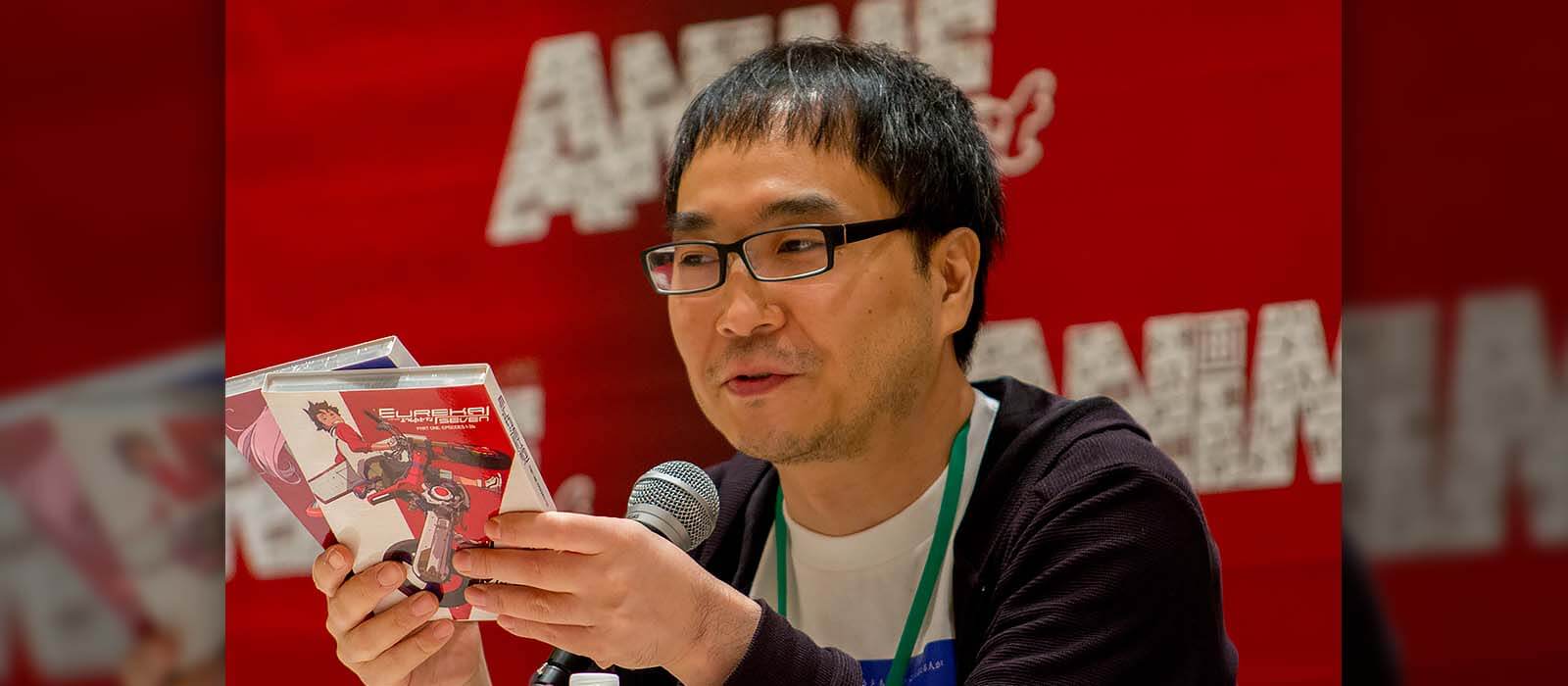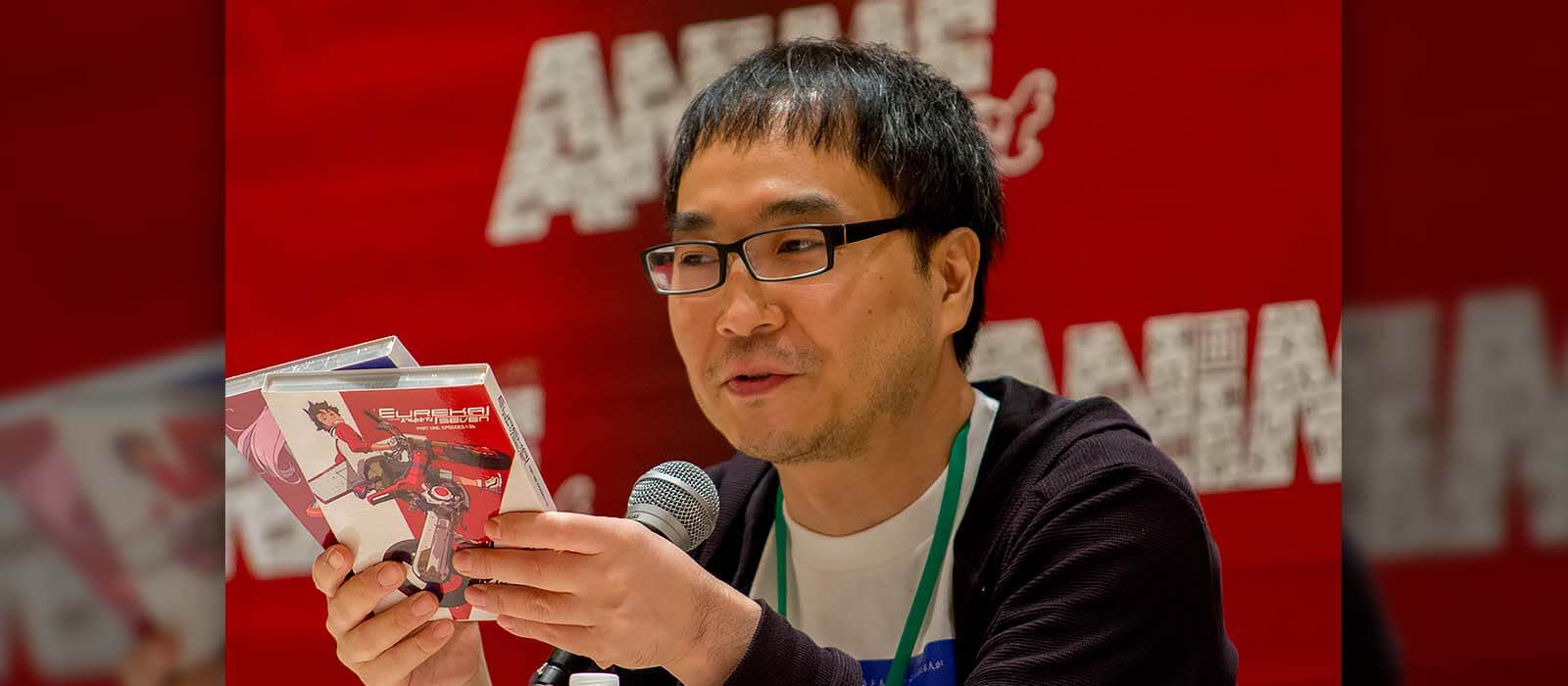 How has your role as a screenwriter or series composer differed across the shows you have worked on?
While I'm producing and managing all of this, the hardest thing, I believe, is creating that growth-conducive environment for the character themselves and wanting to be able to make sure that they can grow, but also making sure that the environment is growing with them at the same time. It can range. I can write for maybe two different screenwriters versus four, so the number really ranges. The hardest thing is when I'm working on possibly four different characters at the same time, since I have got to make sure that all the stories line up. I have to make sure that there are no discrepancies and everything is in order.
Another thing that is really difficult is basically controlling what the other writers produce, since as the person in charge I have to make sure that everything lines up not only with myself, but with everybody else as well. But the fun thing is just working alongside everybody else, looking at the other side of everything and thinking about every kind of minute detail and trying to make everything mesh as well as possible. It is kind of like a mind battle.
A lot of the work I do receive is as a request, just like an animation studio. The animation studio will go to a certain animator and request work of him. As far as personalization and my own work being implemented into that work, it doesn't really work that way. Because it comes with a request for work to be done a certain way, I have to basically concede to that and follow that direction. So all of the work tends to be very different since it's in the view and image of another, like a director.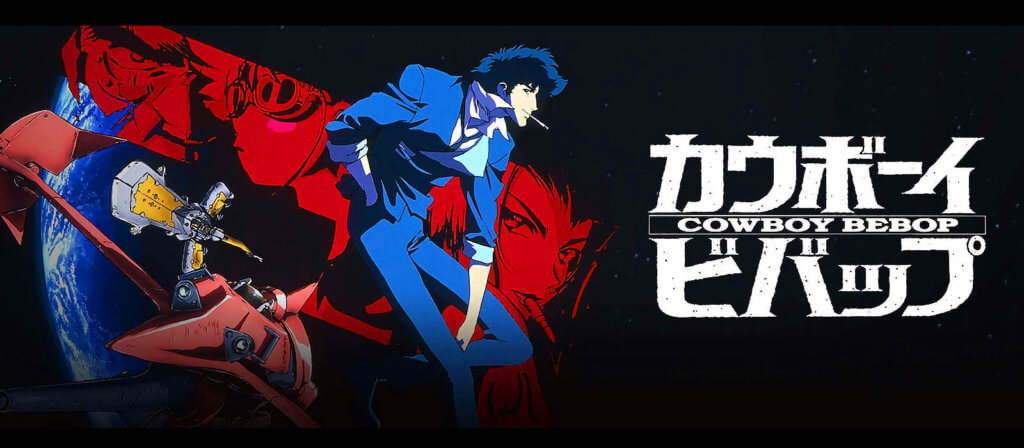 You often work on titles with strong musical elements, like Eureka Seven, Cowboy Bebop, and Samurai Champloo. Are there some musical genres that inspire you, and why?
One of the most important things, not only as a conductor, but also as a screenwriter, is making sure that the words coming out of the character's mouth also matches the music being incorporated with it. Invoking that emotion and feeling is very important. Music itself invokes a lot of emotion. To me, I don't think music always needs words, so personally a genre I like is wordless dance music, or a classical kind of music, that evokes that emotion without any words. With Eureka Seven we had a more techno feel to it, Cowboy Bebop is jazzier, and then Samurai Champloo has kind of like a hip-hop feel. And things like that, it translates across the world, and people have an understanding of, "This is the kind of direction that we are heading in," once again without even using words. It's a kind of universal understanding of music.
Who are three people that inspired you and why?
Starting with just screenwriters that have motivated me, there are two by the names of Rod Serling and Charles Beaumont. They both had a lot to do with The Twilight Zone series. One was more horror and sci-fi centered, and the other one was in charge of writing the whole outcome itself. I also have Tezuka Osamu, a manga writer. He is also one of the people who I got a lot of my ideas, and just basically my production inspiration, from.
When you have writer's block, what do you do to overcome it?
Very simple. I take a bath, and I take a walk.
Do you prefer writing original or adapted content?
I like them both.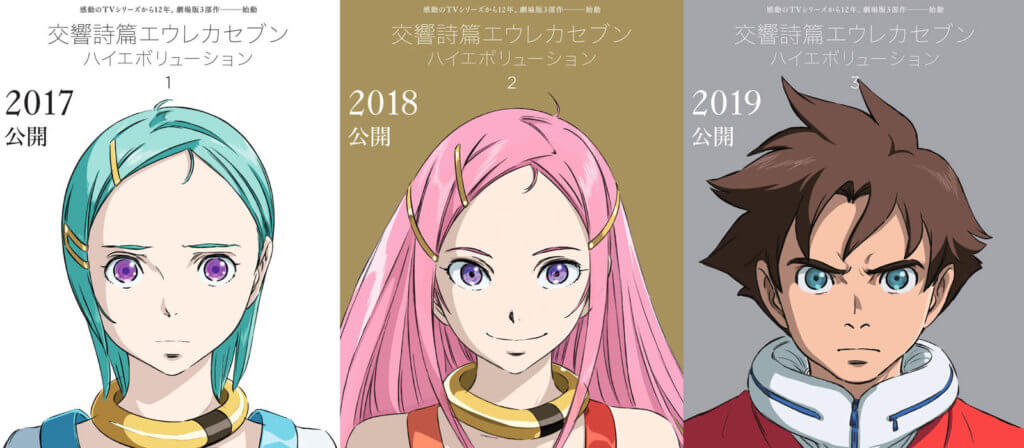 It was announced that the three upcoming Eureka Seven films take place before and during the original series. Since you were the writer of the original series, what aspects do you hope to further explore with these movies?
I don't know if you know, but we already released the date, which is going to be this September, so I hope you guys can all watch it. This time it is going to be centered around the main character Renton. The one thing that I really enjoy and I really like about this movie that is coming out is that it is not only about the character, but also about the character's father this time around. It's about that father and son relationship, and it basically shows the great side of human interaction, let that be love or care or basically feelings between two people. This is once again mainly about a father and son development. We are looking forward to that, and I hope you all enjoy it, because I put a lot of hard work into it.
Thank you to Dai Sato and AnimeFest for the opportunity.
Thank you to those who submitted interview questions: Maryam, Ellisa, Yukkinon, Jasmyn Ritchie, @Karice67, Astra W., Cindy C., and Katy C.
Translated by Taka Shigematsu (AnimeFest translator). Transcribed by Gregory Vendramini.
Background information obtained from the Story Riders website.
﹋﹋﹋﹋﹋﹋﹋﹋﹋﹋﹋﹋﹋﹋﹋﹋﹋﹋﹋﹋﹋﹋﹋﹋﹋﹋﹋﹋﹋﹋
In the "Hi, I'm…" series, we sit down with fantastic folks who influence the world of Japanese culture, from AniTubers to experts & industry celebs. Every other month, we'll present a new interview with insight on that person's daily life, their thoughts on different aspects of Japanese culture, and tips for those wanting to debut in the same field as them.
Have someone you want to see featured or questions you think we should ask? Send us an email: YattaTachi[at]gmail.com
﹋﹋﹋﹋
Editor's Note: This interview was edited slightly for clarity. 
﹋﹋﹋﹋
Big thank you to our supporters
From their continous support, we are able to pay our team for their time and hard work on the site.
We have a Thank-You page dedicated to those who help us continue the work that we've been doing.
See our thank you page