The cat's out of the bag in this fun manga series. Count Fujiwara's Suffering follows a house cat named Count who observes the daily lives of the Fujiwara sisters. Though he doesn't quite understand human behavior, the Count finds himself involved with his two owners and the everyday joy and drama of life. The manga is neatly collected into one complete 500+ page omnibus that collects three volumes of the original story. So let's see why cat loving manga enthusiasts should give this series a try. 
The Main Characters
There are three characters to follow throughout the bulk of the manga. Most of the story takes place in the Fujiwara home and is told through a rotating set of first person perspectives. It always begins with Count introducing himself, the subject of his story, and how things between the Fujiwara sisters and their friends unfold. Sometimes the sisters take turns to tell their side of things. Most of the time it's from Count's perspective, but other characters chime in with their own stories too.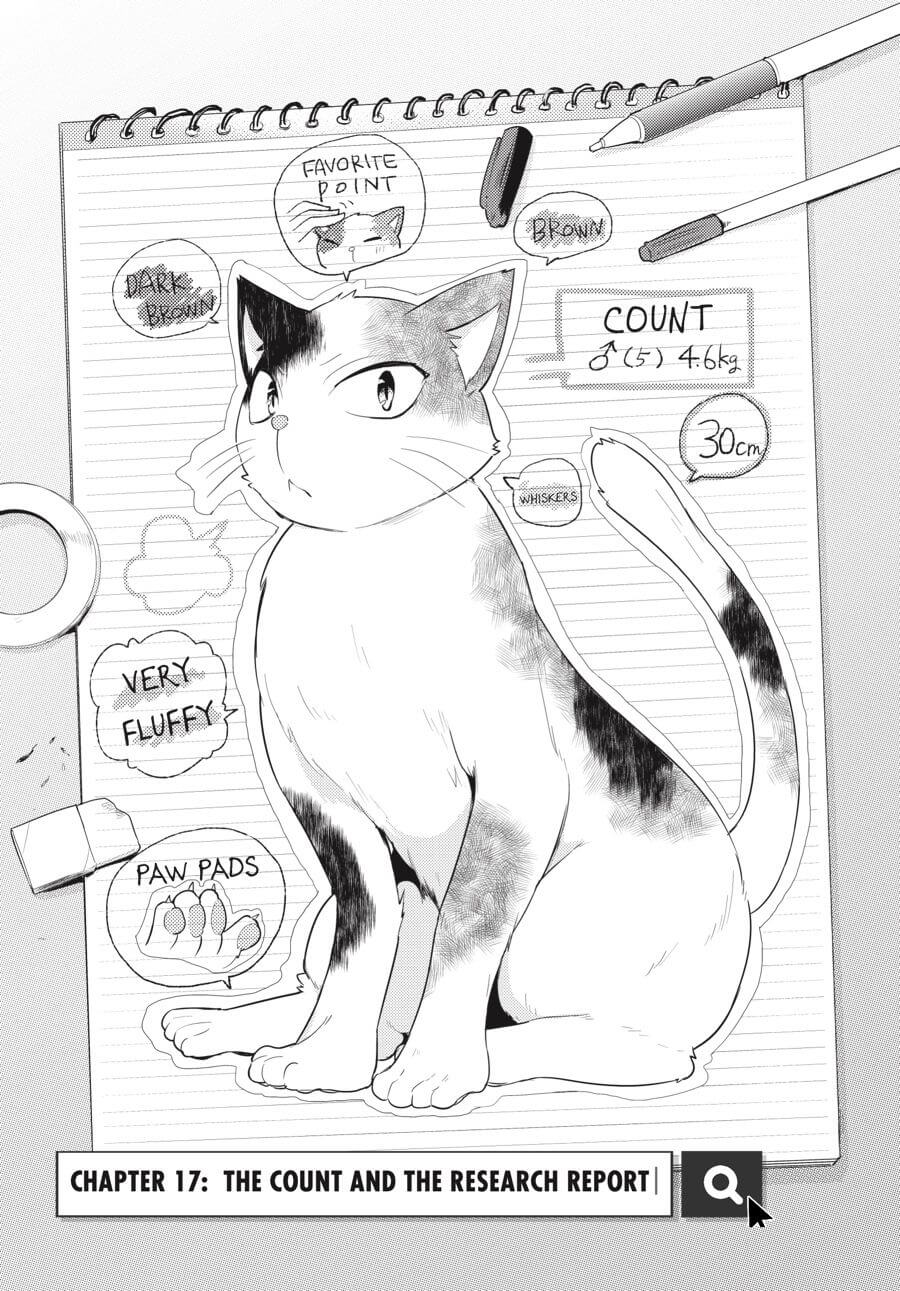 First, we have Shizuka Fujiwara – the elder sister who is a 16 year old NEET and former idol. She's a shut-in otaku with low self esteem and lack of social skills. Instead of finding a job, she's streaming and interacting with her fans on the Internet. All the while, she avoids interacting with the outside world as much as possible.
Yumeko Fujiwara is the 13 year old younger sister of the household. She's got somewhat of a perverted sister complex and is your typical tsundere. Count says she's in her "rebellious phase" because of puberty and whatnot. Despite her attitude, she genuinely supports and loves Shizuka dearly.
And then we have the Count – the five year old family cat who constantly suffers at the hands of the Fujiwara sisters. 
The Good
The manga uses Count's feline perspective to frame the overall narrative and connect them with his own experiences. His observations of how the sisters grow and interact with each other demonstrates the changes they've undergone over the course of a year. Count's perspective and musings about the sisters are thoughtful and reflective of the differences in human and animal behavior. 
In addition to some cute moe moments, the manga also features some very funny comedy involving Count. I won't go into the details, but a recurring gag in the book involves an octopus, so I'll let your imagination run wild with that.
Despite the lighthearted tone of the manga, there's good doses of character drama with some of the cast. It's interesting to see the close chemistry between the older sister Shizuka and the younger Yumeko. Although they have different personalities, there are times when they grow to understand each other more and become not as different as you thought at first.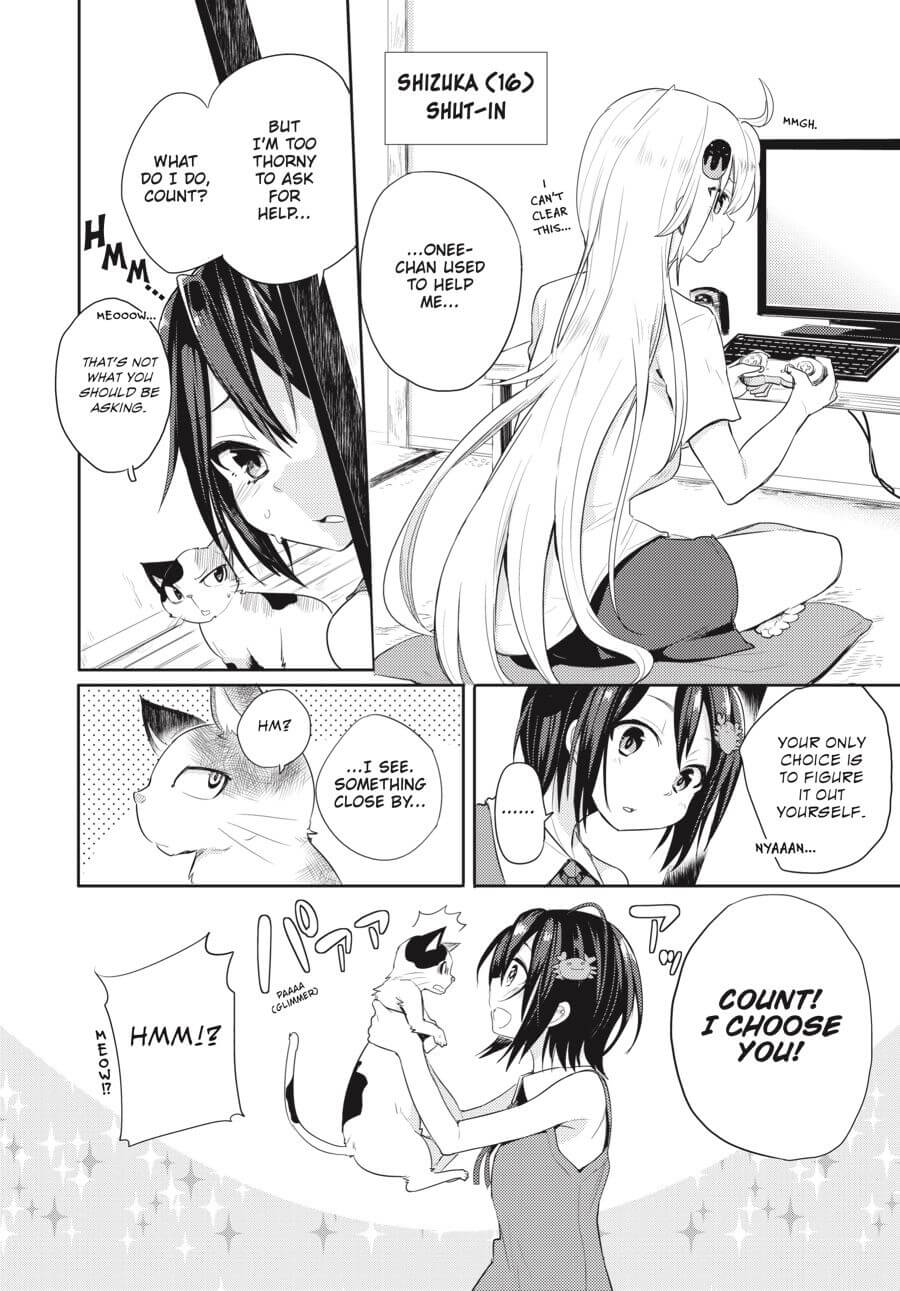 For Shizuka, she gradually develops into a more complex character and even unintentionally inspires other characters through some of her selfish actions. She's scared of the high expectations she puts on herself and that other people will see her as fake. She slowly learns to overcome this fear with the help of Count and her little sister. 
Count Fujiwara's Suffering uses its unique point-of-view to show the growth of the Fujiwara sisters and the importance of family connection. For all the cat loving manga readers out there, I really recommend this as a good read for when you cuddle with your furry feline. 
The Bad
Yumeko's obsession with her sister lets down the story because of how invasive and creepy she can be sometimes. Some fanservice moments between them are usually played off for laughs, but the manga didn't really need them to convey how much Yumeko supports and appreciates her sister. 
Having Yumeko wanting her sister to stay a NEET certainly drags things down. She pulls off a lot of stunts to keep her confined in the house and defeats the whole purpose of her improvements. Despite my mixed feelings, I appreciate how the manga shows the progression of their relationship through its many ups-and-downs. 
The Final Verdict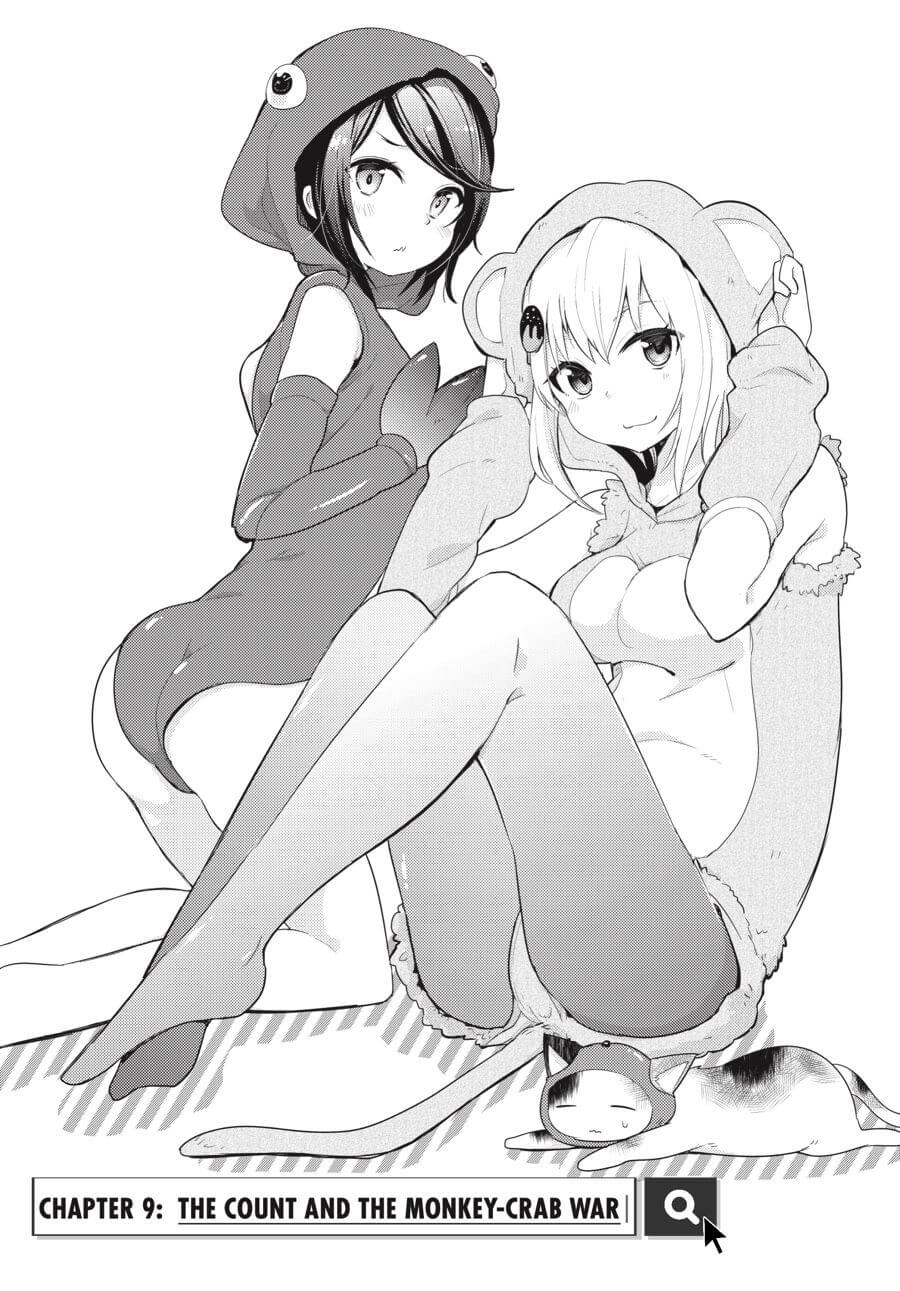 Overall, I enjoyed reading Count Fujiwara's Suffering because Count's narration makes it all worthwhile. If the story had been told in a traditional third person perspective, I feel like it wouldn't have been as unique. Here, we get to see everything that happens from a cat's perspective. As a cat lover unable to have pets due to allergies, this book is just a joy to read and makes me somewhat envious. I can recommend it for someone who wants to read something with a lighthearted story, amusing comedy, and dashes of mushy family drama.
---
Count Fujiwara's Suffering is published by Yen Press and is available from Barnes & Noble, and RightStuf. For more information about Count Fujiwara's Suffering, visit Anime-Planet.
Huge thank you to Yen Press for providing us a copy to review!
Check out other titles we have reviewed for Yen Press!
Big thank you to our supporters
From their continous support, we are able to pay our team for their time and hard work on the site.
We have a Thank-You page dedicated to those who help us continue the work that we've been doing.
See our thank you page