Summer always brings out some of the best manga releases in my opinion, so when Kodansha gave us the chance to review some of their titles, I took the opportunity to review the first two volumes of Beyond the Clouds by manga artist NICKE.
The series follows a young boy named Theo who yearns for discovery and adventure. One day, he finds a young girl while walking through the wasteland. Her name is Mia and he discovers that she has a broken wing. Theo vows to help fix it for her and together they go on a journey to find out more about the winged people and where exactly Mia came from.
With that said, let's take a look at how the first two volumes of Beyond the Clouds fares so far.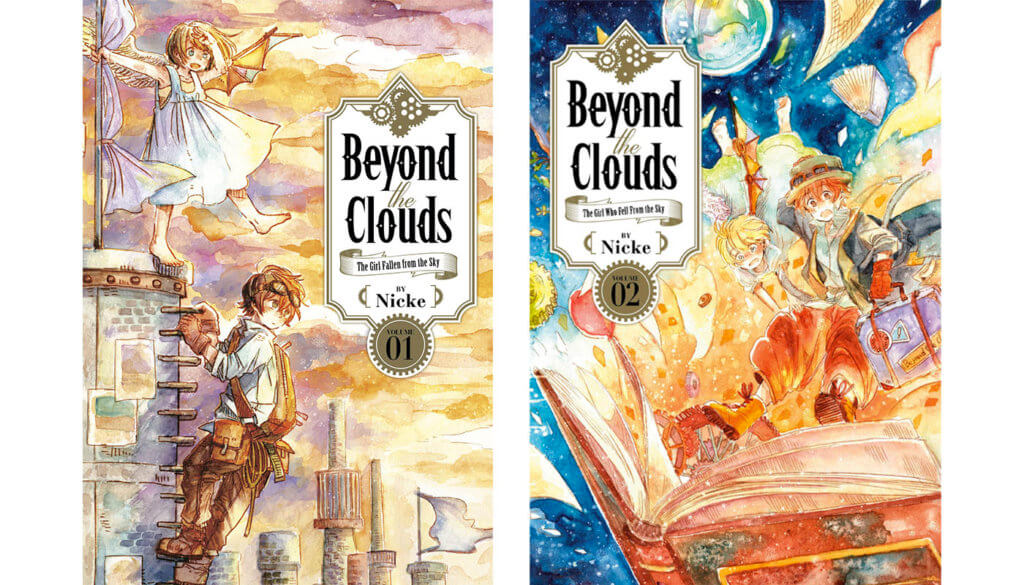 Is the Story Any Good?
Beyond the Clouds shares a familiar story with a lot of other manga, but it does enough to stand out on its own through its characters and fantastical setting. The story begins on a mysterious note, introducing us to the winged character Mia and the adventurous Theo. It slowly turns up its intensity in later chapters but manages to keep things under control for the most part. There's a steady progression that's easy to follow, so you won't get too lost after reading it.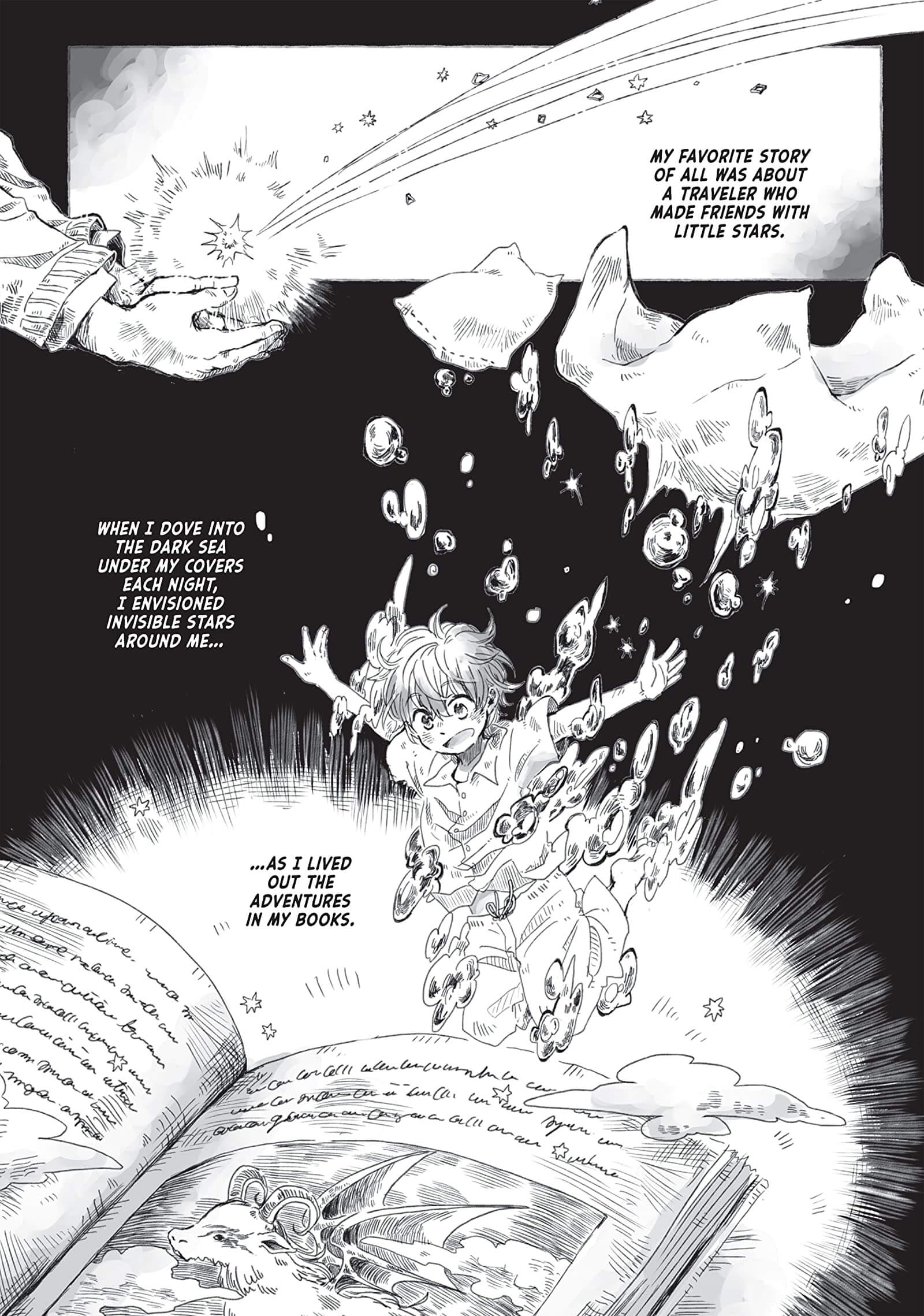 You'll get invested in Theo and Mia's story and want to know where they'll end up, especially when you reach some of the cliffhanger moments. The story has the elements of a traditional hero's journey narrative set in a large, fantasy world and coupled with a good amount of interesting supporting characters. From where the second volume leaves off, I anticipate the story to pick up, as Theo and Mia find out more about who the latter really is.
After finishing these two volumes, I feel like we've only scratched the surface of the manga's overall narrative. It's like reading the prologue before the real meat of the story, and Theo and Mia's journey is only just beginning. Despite this, however, I still got a good sense of their world and the manga will leave you wanting to read more about this mystical setting.
The Steampunk Fantasy Inspired Art
The art of Beyond the Clouds is a magical steampunk world decorated with detailed lines that make up the manga's intricate backgrounds. It really stands out, and even though the art is in a traditional black and white color scheme, NICKE uses this to its advantage by making things like trees, forests, and land pop out noticeably. Paired with the easy to read and straightforward translation by Stephen Paul, Beyond the Clouds is a perfect option for kids and teens who want to get into manga for the first time.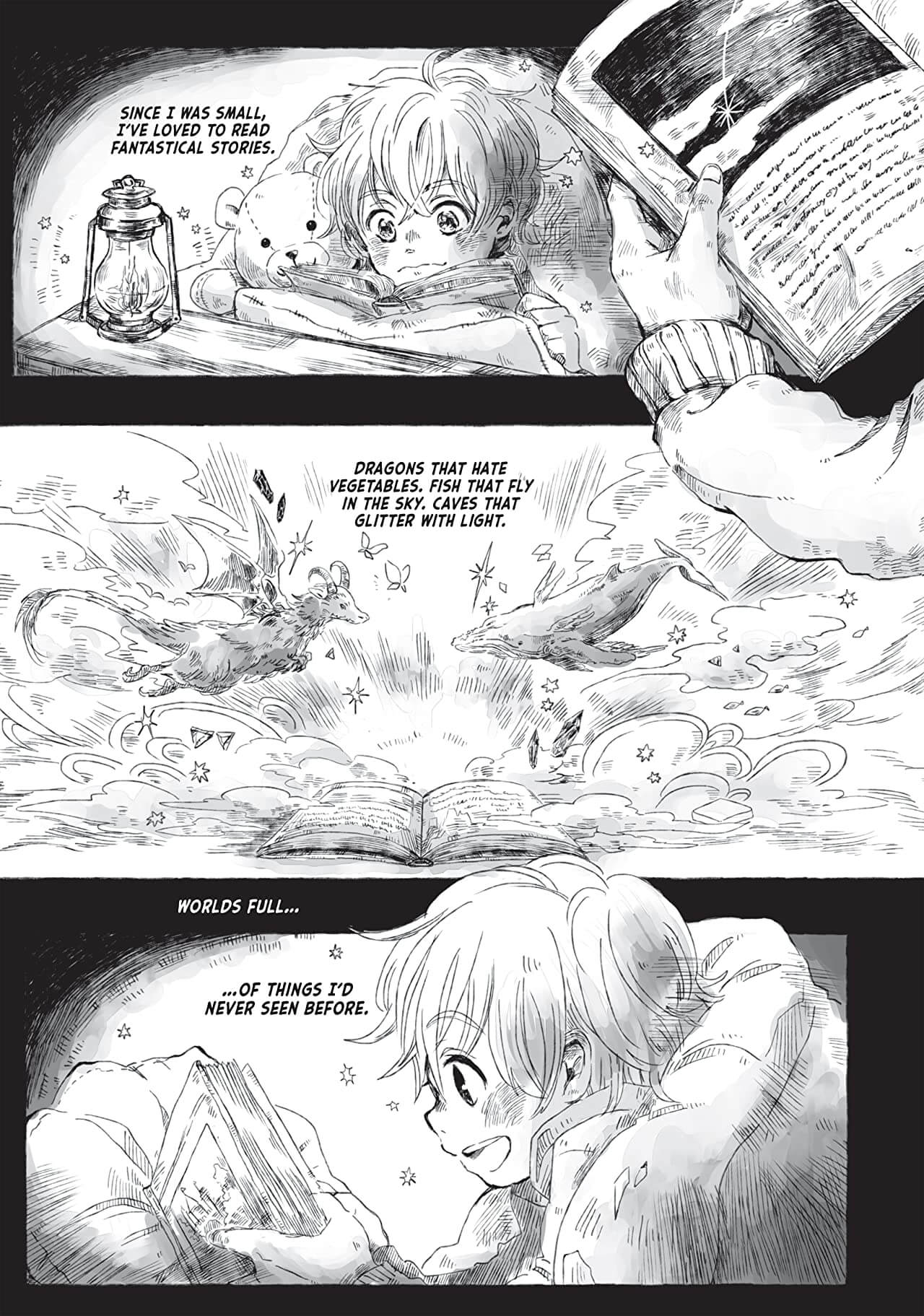 According to an interview on the back of the first volume, NICKE has said that she's a fan of films from Studio Ghibli, with Nausicaa and Castle in the Sky being her favorites, as well as the video game series Kingdom Hearts. If you look at the art closely and analyze the plot, there are very strong similarities and Ghibli fans will be able to spot the influence.
Nonetheless, NICKE has made the art in this manga her own and brings her unique style. After reading through the two volumes and taking it in, I feel her art resembles that of a detailed sketchbook. The pictures have this rawness of a rough sketch with enough details added in for a nice polish.
Final Thoughts on Beyond the Clouds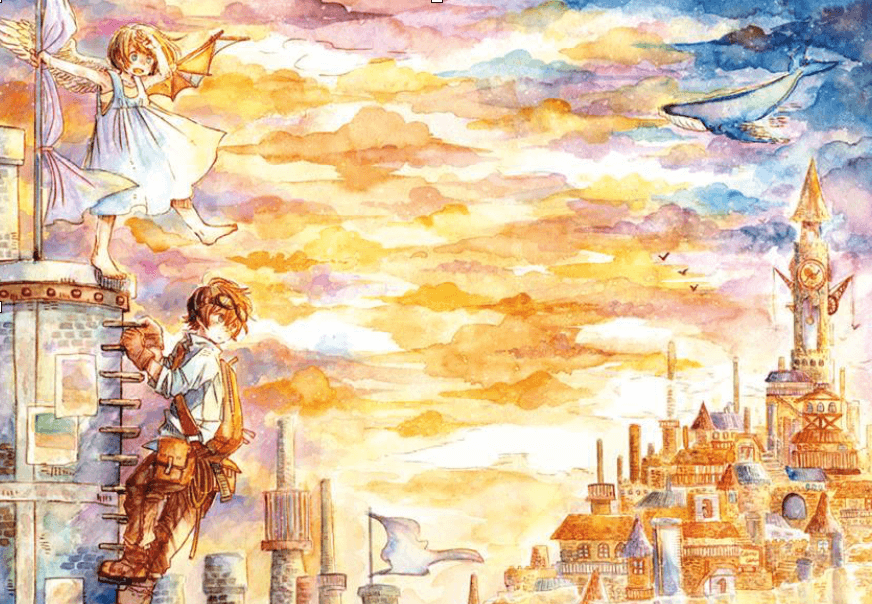 Beyond the Clouds is an interesting series so far and I'm intrigued about where it goes from here. The manga knows just how much to reveal to you without giving away too many plot points. It utilizes cliffhangers very effectively, leaving you wanting to know more about what will happen to Theo and Mia.
You'll also be impressed with NICKE's art style in the manga, as I feel it is the strongest aspect of Beyond the Clouds. Steampunk fans and those who love adventure are sure to like this new manga. The first two volumes do a great job of introducing us to the characters and their world. It's a great first step forward with plenty of hopeful twists and turns to pop up in later volumes.
---
Special thanks to Kodansha Comics for providing us with review copies.
Big thank you to our supporters
From their continous support, we are able to pay our team for their time and hard work on the site.
We have a Thank-You page dedicated to those who help us continue the work that we've been doing.
See our thank you page