Despite working at Starbucks for a few years, I was never allowed the opportunity to learn to make the fancy hearts and swirls in lattes, but one man in Japan has taken the standard latte designs to the next step. Not only can he do the Inverted Rosetta Tulip, but also he creates anime latte art by drawing anime characters into the foam.
Meet Bel – The Famous Anime Latte Artist of Japan

Bel from Belcorno, an Italian pizzeria located in Ichinomiya, Aichi Prefecture, takes your average, boring latte and turns it into art that would create heart-eyes in any anime fan (♥‿♥).  For 1080 Yen (~$10 USD), he can draw you Hatsune Miku smiling as snow falls around her. If you're in the area, you can book Bel in advance and have him create whatever character you want into your latte's form.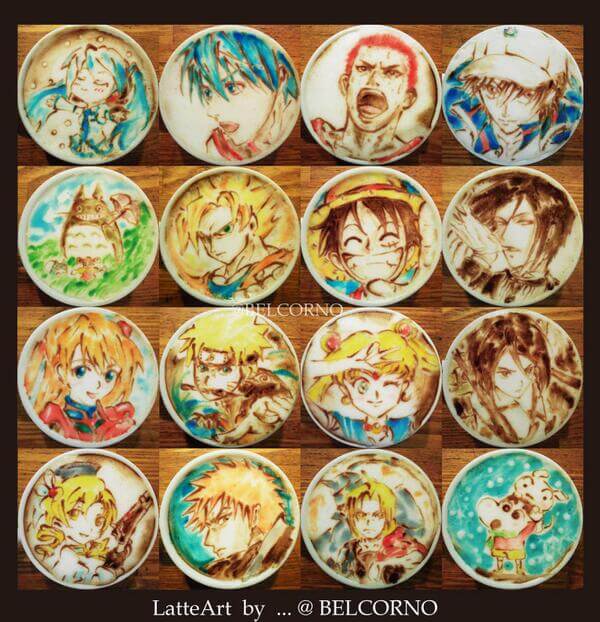 Bel also has a Twitter and YouTube channel where you can see some of his latest works. Below I have a few of my personal favorite creations he has previously done. Enjoy~!
Eli Ayase from Love Live!
Hatsune Miku
3D Totoro
Yui Hirasawa from K-On!
Chino from "Is the order a rabbit?
What anime character would you have Bel draw for you? Are you a coffee drinker or more of a tea drinker? Let us know in the comments below!
Big thank you to our supporters
From their continous support, we are able to pay our team for their time and hard work on the site.
We have a Thank-You page dedicated to those who help us continue the work that we've been doing.
See our thank you page