Coming in late into our Summer 2016 list is Battery, a slice-of-life coming of age story with a baseball twist. From the same author as the beloved sci-fi No. 6, Atsuko Asano, I honestly can't wait to watch this show considering how I enjoyed her previous work and — hey, it's baseball! I've been a baseball fan ever since Cross Game came out (this, coming from someone who literally hasn't played the sport once). There's an inherent charm in a baseball anime that easily draws me into it, even though I'm nowhere near distinguishing what a sinker is from a forkball. Perhaps it has something to do with the nature of sports itself, as it actually feels rather shounen-y, with all the camaraderie, rivalry, and against all odds elements found in most shounen titles.
Now, don't get me wrong, though, Battery differs from the heart-pounding, non-stop action we usually get with shows like Major, and Kuroko no Basuke. A little caveat here: Battery primarily focuses on its central theme of coming of age. The baseball aspects and technicalities simply act as a vehicle or an ancillary to support this narrative. Suffice to say, we can expect a slow-burning, down to earth take on the lives of our cast tackling their youth through the said genre– nothing fancy here, really: just pure, unadulterated baseball. Nevertheless, for the avid baseball anime fan that I am, I'm enjoying what I'm seeing so far with Battery's 1st episode.
Without further adieu, let's get on with the impressions, shall we?
Strike One! // Story and Characters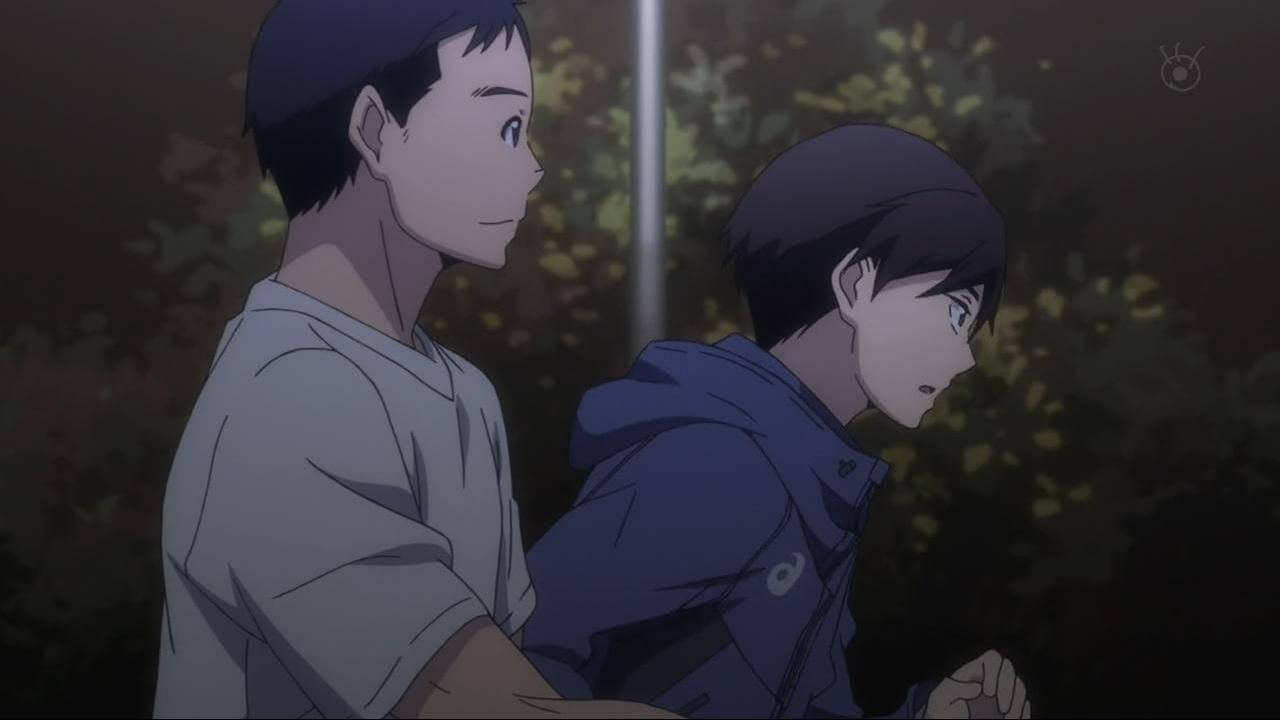 The episode starts off pretty simple as Battery takes the leisure of introducing us to its main characters and their personalities first and foremost. A self-centered attitude is prevalent among most pitcher protagonists, and Harada Takumi (Kouki Uchiyama) isn't an exception. Right off the bat (no pun intended), we get the gist of Takumi's character as we see him interact with the people around him. Takumi is abrasive and blunt, but beneath his tough-looking facade is someone who's actually a nice guy overall. He later meet Gou Nakamura (Tasuku Hatanaka), an optimistic ball of energy, whom he forms a battery with.
Take note, the term battery refers to the tandem of a pitcher and a catcher. The meat of the first episode was used to flesh out the dynamics between the duo, and it's actually interesting to see the chemistry between the two; kinda like a push and pull between two opposing forces. Having said that, I can only assume that most of the show's screentime will be used to focus on the duo's interaction with each other, and how they cope with various aspects of their day to day lives as a battery, and as friends.
Strike Two! // Art and Animation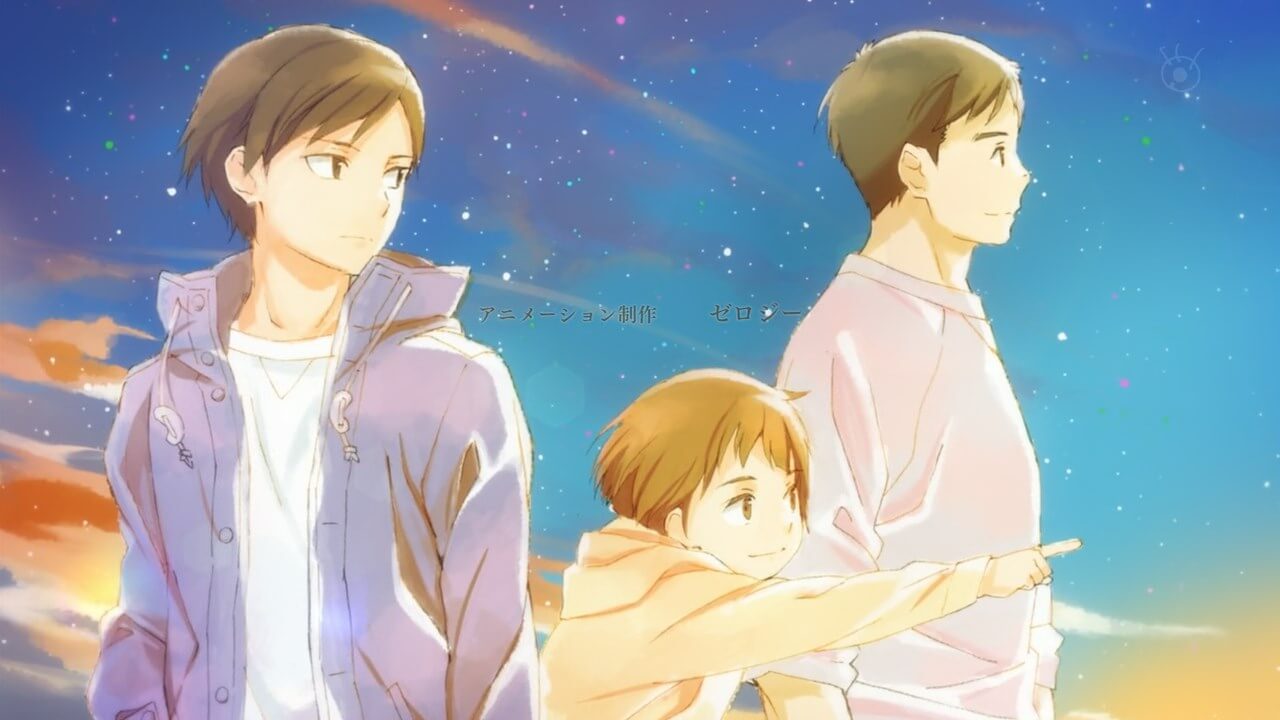 As per every sports anime there is, it's undoubtedly important that the animation captures the fluidity of an athlete's movements to give us a feel of their energy. Battery isn't lacking in this department — and that's good news. However, if I have to be nit-picky, there were a few cuts that looked a bit crude to my eyes. Considering that the pilot episode aims to be as inviting and polished as possible, it's unexpected to see such low-cost production value from the start. But, hey, that's just me being pedantic so I'll give it a pass.
The art and character designs may look generic, but they do their job well at presenting Battery as a down to earth and realistic show. Battery doesn't try too hard to look good and stick out, but it isn't bad enough to warrant averting your eyes either. Remember, the focus of the show is on the characters and how they develop, and it doesn't really need to look super detailed and bombastic to achieve that.
Oh, I almost forgot. I just love how the ending sequence turned out. It certainly deserves a special mention considering how beautiful the illustrations are. The water painting/pastel look reminds me a lot of Grimgar's design… eh, wait a minute. They were both drawn by Mieko Hosoi! I should've figured as much.
Strike Three! // Summary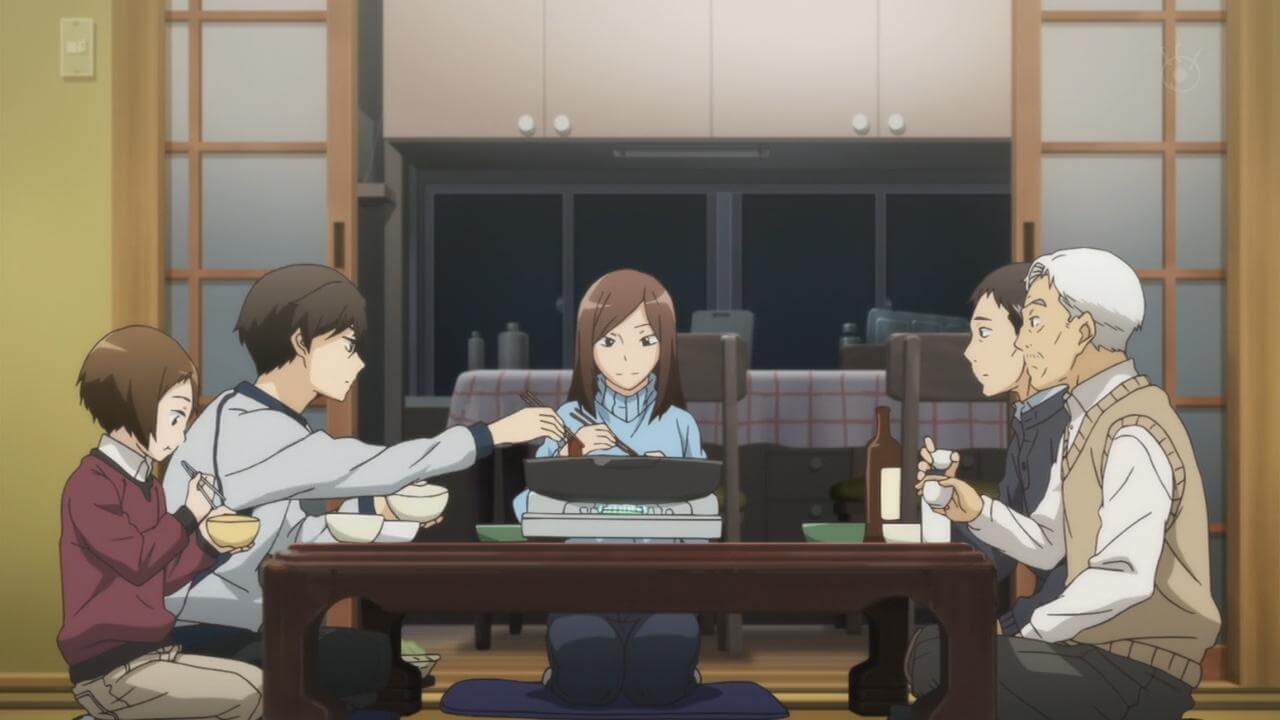 If you're looking for a slice-of-life show with a twist of drama and baseball, Battery is definitely going to be right up your alley. Otherwise, shows like Major, One Outs, and Ace of Diamond should fit right into your tastes instead. So far, the first episode is heavy on dialogue, but it didn't feel boring nor like it drags, as our characters are actually interesting to watch and listen to.
Well, then. I guess I'll see you guys around in my mid-season review of Battery!
Big thank you to our supporters
From their continous support, we are able to pay our team for their time and hard work on the site.
We have a Thank-You page dedicated to those who help us continue the work that we've been doing.
See our thank you page