Yatta-Tachi had a chance to interview Atsumi Tanezaki, a fairly new arrival to the Japanese voice acting industry. Though new, her resume is already pretty impressive. Most recently, she voiced Chise Hatori from the beautiful Ancient Magus Bride (魔法使いの嫁, Mahou Tsukai no Yome) anime adaptation. We had fun interviewing her, as she was such a friendly and bubbly person! Let us hear what she has to say about her life and acting career so far.
Editor note: Contains slight spoilers for Sound! Euphonium S2
So starting right off, the first question is: as Chise Hatori from the Ancient Magus Bride, were there any challenges that you face with the role or anything that you found exciting?
The relationship between Chise and Elias Ainsworth changes slightly over time. The voice actor of Elias, Ryouta Takeuchi, and I had to figure out questions like, "How far apart were they at this point?", "What is their relationship like now?", "How close are they during our recording?" So that was hard to figure out.
And the exciting part was there were a bunch of cast members that have not been announced yet. To be able to act with them and have conversations with them on screen is really thrilling.
After an anime is dubbed in English or another language, do you ever go back and watch those versions?
I haven't watched any, actually. But we did a tour of Funimation on Wednesday and they showed us a little bit of dubbed anime.
During your career, was there ever a time where you felt you really struggled, and how did you overcome it?
This might be a little bit long.
That's fine!
It took a really long time before I was able to make my debut. But even after I made my debut, I didn't get any work for anime dub, which was what I wanted to do the most. So, I was doing games, drama CDs, and other small roles. I was lucky if I had work two or three times a month. I would have to work my part-time job and figure out when I could have those two or three times a month acting jobs.
Balancing those two was really hard because I didn't know what my schedule was going to be like. I wasn't getting paid very much so I didn't have that much money either. There were a lot of times when I thought I should just quit. But, I really wanted to do voice acting. Even if I only had those two-or-three-times-a-month jobs, there are people watching those. Until I got an anime job, I am going to do my best and work. So I overcame it by sheer will.
But it paid off!
*Laughs*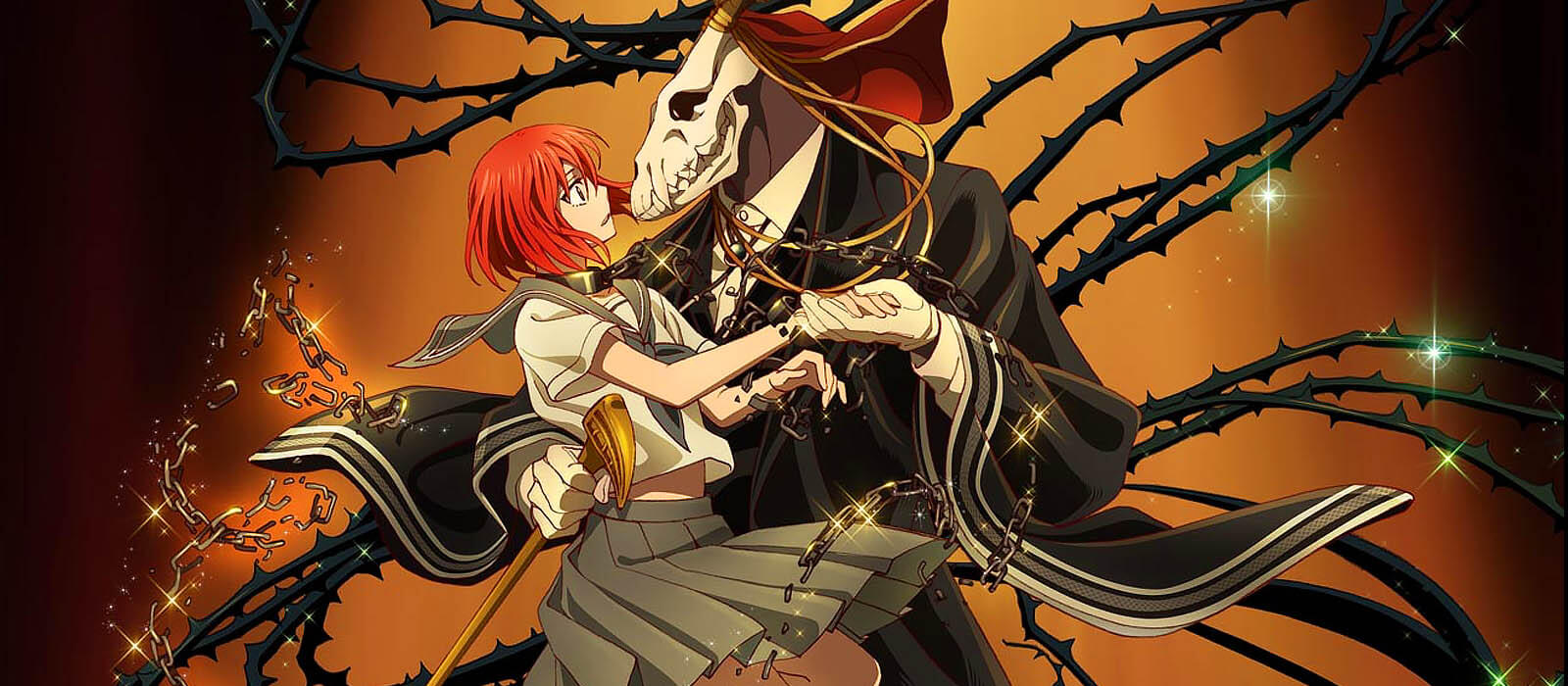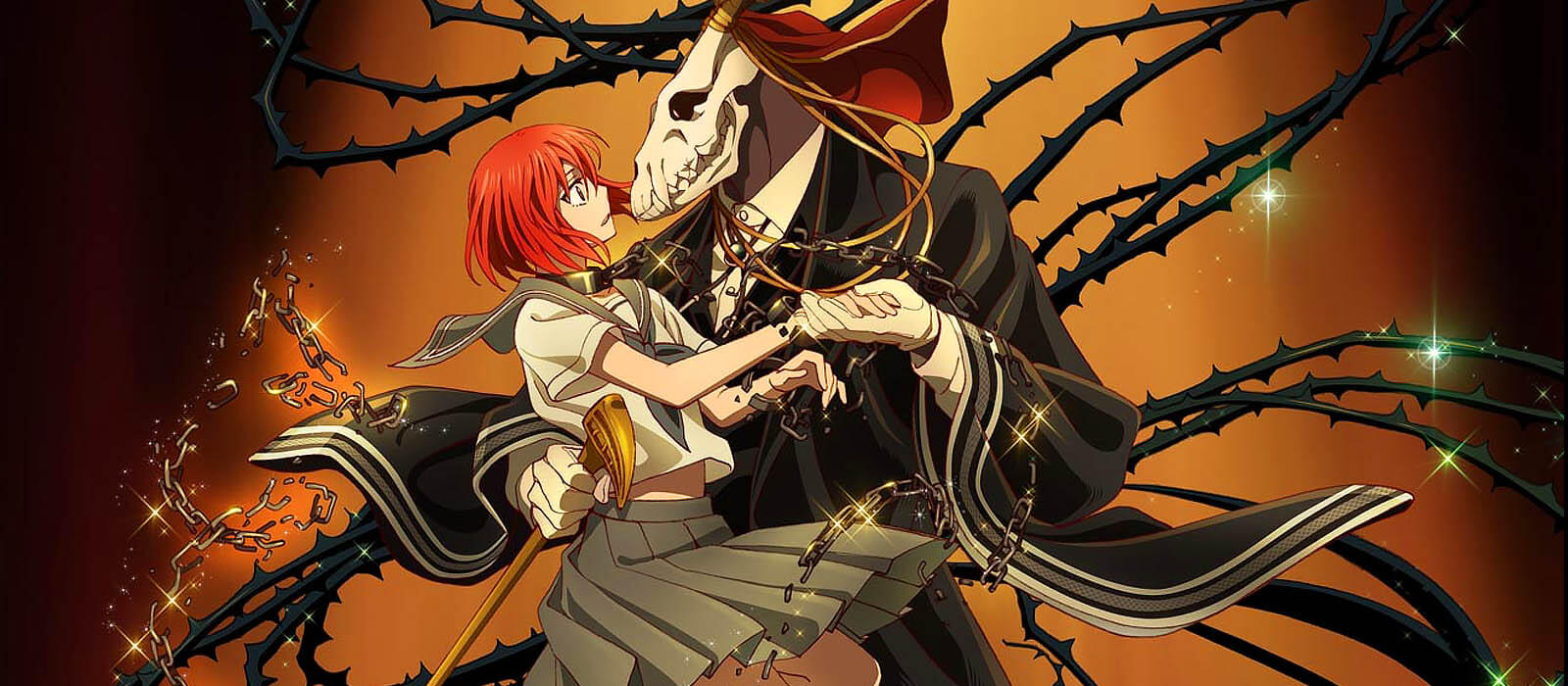 Ancient Magus Bride has some touching and cute moments. Do you have any favorite scenes from the anime so far, or at least ones that have been broadcast? (Or you can say one from the manga)
Like I said before, my relationship with Elias is very important. The moments where the relationship changes a little bit are my favorite scenes. In the manga, there is this scene when they are making Chise's staff. Elias and Chise were apart during that time. Chise wanted to hurry up and get back to Elias, so she used her magic to fly back. I love that part! I really want to see it in the anime!
Did you grow up watching anime? If so, is there any particular series or character that you really wish to voice?
When I was little, I really loved Sailor Moon. My voice may not fit the character that much, but if I could, I want to do Sailor Uranus!
How did you enter the industry? We've heard that there are voice acting schools in Japan; did you attend one?
I did go to a voice acting school, but because I was from a rural area in Japan, I had to move to Tokyo to attend it. Our family didn't have much money. Before I went to the school, I had to save money by working. After that, I quit my full-time job to get a part-time job and did my lessons.
Is working those jobs the reason why your debut took a while to get to?
Maybe if I had enough money I would have been able to start studying earlier. I don't know if I would have gotten any acting job, though!
Did you read the Ancient Magus Bride manga and Sound! Euphonium novel before or after you got the job?
I read Sound! Euphonium after I got the job. As for Ancient Magus Bride, I read it after I was supposed to audition. But it was actually a series that I kept looking at the cover for and thinking, "That looks really interesting! I really want to read that." When I got the audition it gave me a reason to buy them all and I did.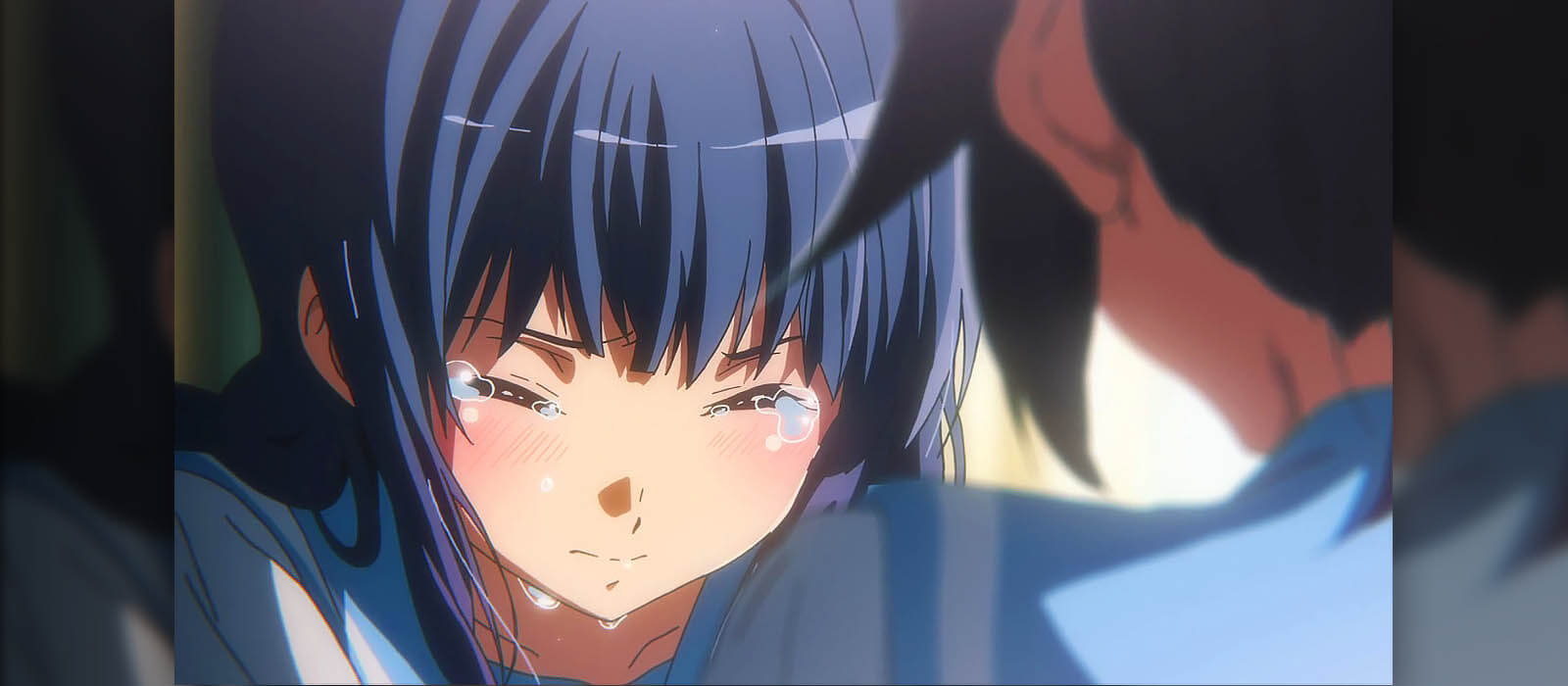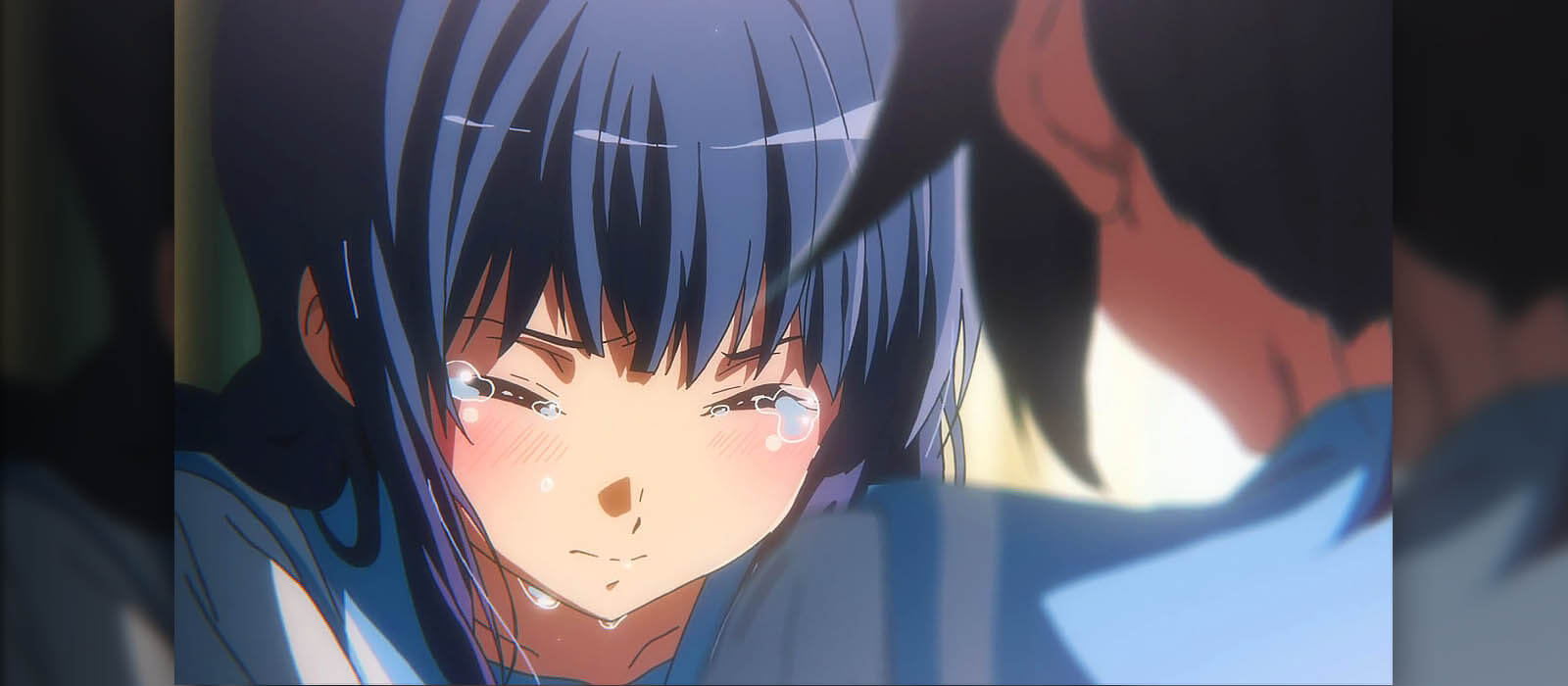 With the new Sound! Euphonium movie focused on Mizore Yoroizuka announced, what do you look forward to most about returning to the role?
I don't actually know anything about the story between Mizore and Nozomi Kasaki for the movie right now. But in the TV anime after Mizore and Nozomi made up, they shifted to the third-years: Asuka Tanaka and Kumiko Oumae. They didn't really show anything about Mizore and Nozomi after that. I am really looking forward to what kind of interactions they'll have.
I remember the scene when they were making up. It was so impactful I started crying. That scene was so good.
The pictures and drawings from KyoAni (Kyoto Animation) were so wonderful! They created images that convey emotions easily and the direction is great too.
Among all the roles you've done, is there one that left the strongest impact on you and what did you like most about that character?
This is the first time I have had that question asked. I played a character in Hozuki no Reitetsu (Houzuki's Coolheadedness) named Karashi, a rabbit. I had done a lot of animal voices before, such as dogs and cats. It was the first time that I played an animal that talks that much, and had that many lines. The series is also available as an original manga, by the way. When I was reading the manga, I would read for the character Karashi. In my head, there was only one way I could hear this character. I was able to get into the character quickly and come up with a suitable voice. Then the mangaka, Natsumi Eguchi, told me that the voice was exactly what she was imagining.
It's always a good thing to hear.
If you watch it you would notice that Karashi has cute and dark modes. [*Demonstrates Karashi's cute voice*] That was the cute mode. [*Demonstrates Karashi's evil-er voice*] The dark mode was mostly ad-libbed. It was memorable for me because they trusted me to go crazy and do whatever I wanted. And I love how Karashi looks. She is very cute.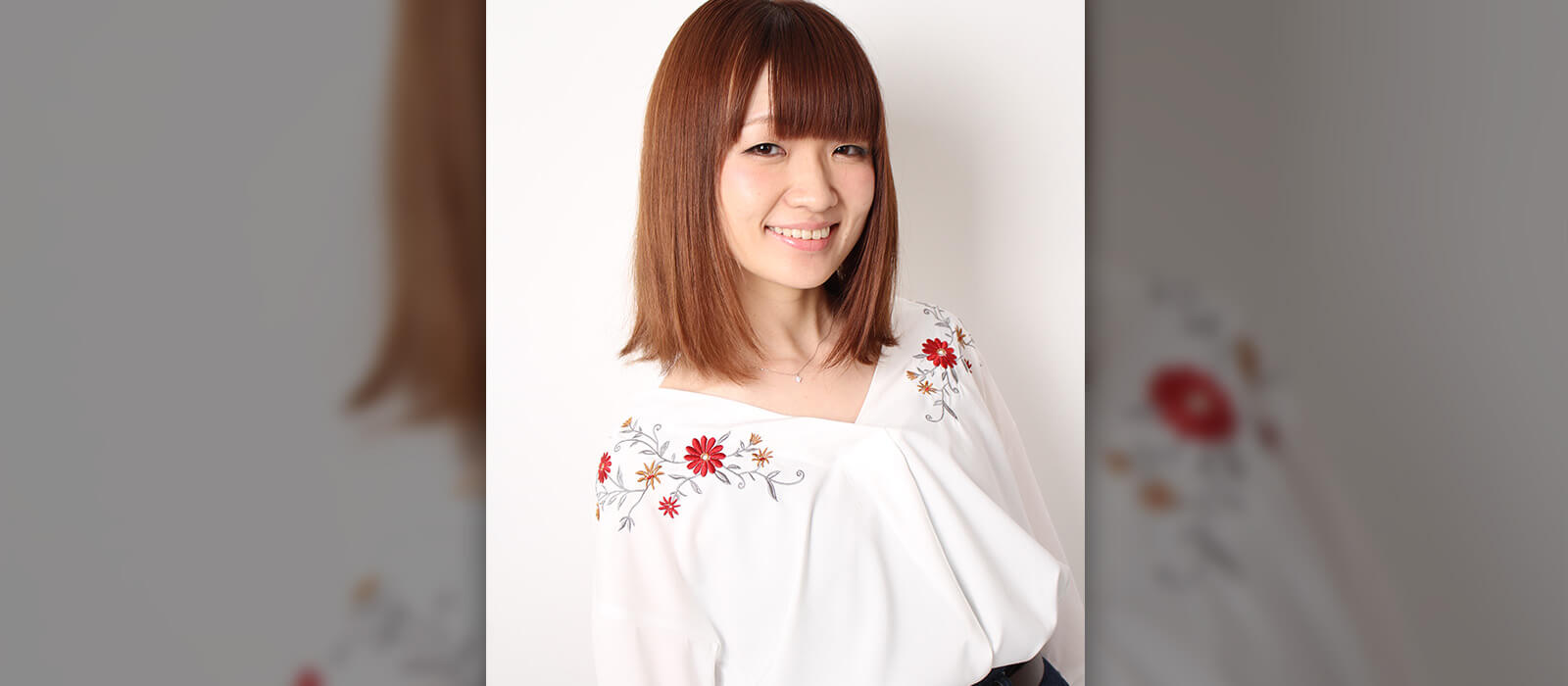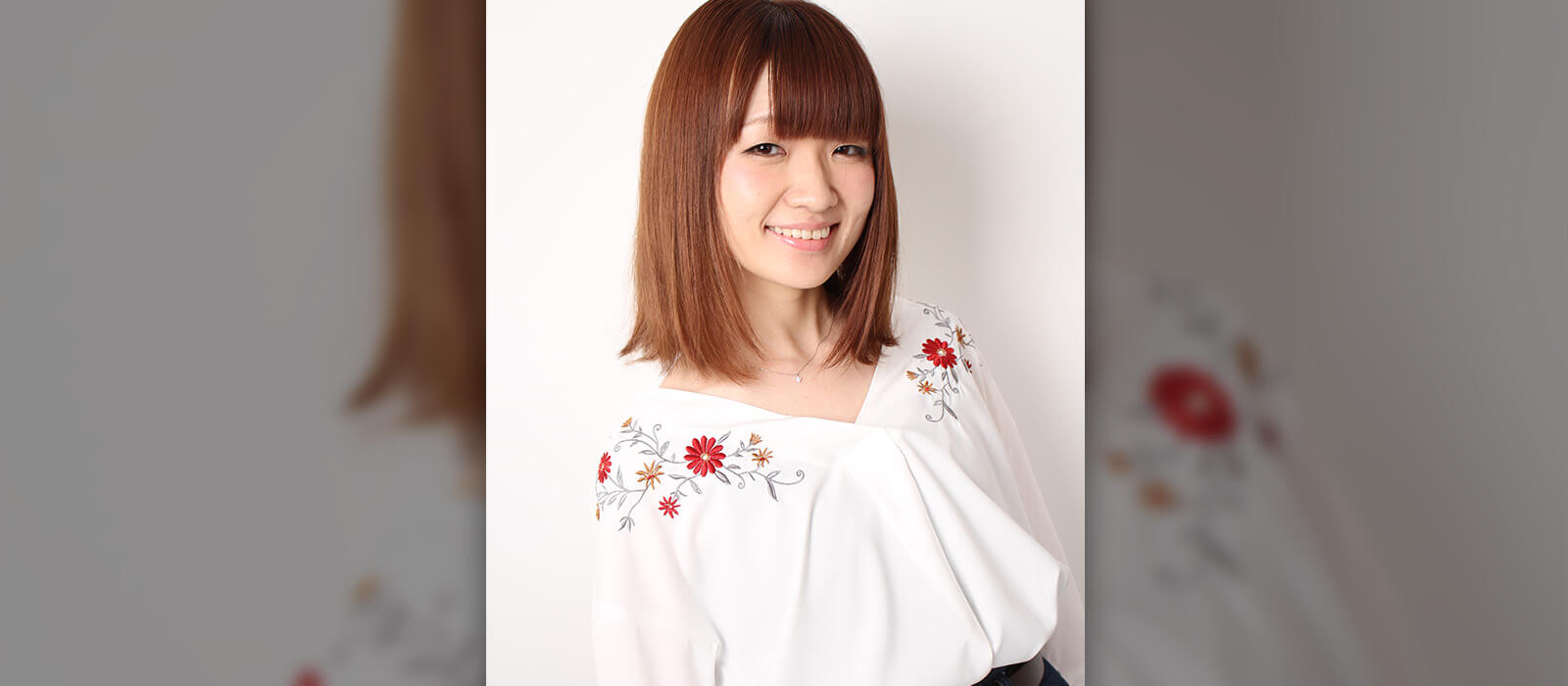 What is one of the more memorable scenes or moments you've had so far while recording?
In Zankyou no Terror (Terror in Resonance), Lisa Mishima, the character that I played, doesn't talk that much, but she has a lot of breathing that needed to be recorded. So voice acting for the breaths uses my diaphragm the most, and because of that you could hear my stomach growls. If those get picked up by the mic, they became extra noises. Of course, the director, Shinichiro Watanabe, heard those. I repeatedly said, "Oh, I'm sorry my stomach growled again! I'm sorry!" To which Watanabe replied that my clumsiness was somewhat reflected in Lisa because he'd seen it so much.
At the beginning, Lisa was a very serious character, but by episode 4 or 5, I noticed that she changed a little bit. I mentioned that to the director and he said it was influenced by who was playing her. Stuff like that happens. That was something really memorable. However, it was probably because Terror in Resonance was an original anime that he was able to make the changes. If it were based on another original work, he wouldn't have been able to do that. I like to think it is because the director was always striving to make it better.
And lastly, who are three people that inspire you to do what you do?
That's a hard question!
We've gotten that response.
I want to answer properly! Three people huh? [She was really stumped] I actually also have a cat [ Note: which she later told us is named Celeb, as in a celebrity]. Every day I think about how I am going to be able to feed her, and that inspires me to work harder.
There's a phrase we say here: I work hard so that my cat can be happy and live comfortably.
In Terror in Resonance, there was an actor that I really respect who played Kenjirou Shibasaki, Shunsuke Sakuya. Ever since working with him, I always think of him as a kind of mentor figure in the back of my mind. His acting was wonderful but he is also a great person. In the beginning of our recording sessions, the four main actors, Kaito Ishikawa, Shunsuke Sakuya, Saito Soma, and I, plus Megumi Han, had some hard times. Shunsuke watched over us as we were a lot younger. When we messed up—because it was a serious show the atmosphere in the studio was tense—he would say, "you don't need to be so nervous, just act like you always do." He made us feel better during those moments.
Now, who would the last person be? [*slightly panicking*] Oh, do you know Akitaro Daichi? He does shows on NHK in Japan like Ojarumaru, Kodomo no Omocha, Bokura ga Ita, and Gyagu Manga Biyori. Anyway, he directed a lot of comedy shows and is a veteran director in Japan. I love the genre and I watched his work growing up, like Ojarumaru. I like the pauses that he put into the comedic moments. He would have characters that say terrible things but also look really cute. Somehow you couldn't help but love them.
Even though he did comedy, he was also good at making you cry. I think he is a genius to be able to direct really funny shows and also have really good stories. I had to think about a lot of the comedic elements for my characters, such as Tome Kurata in Mob Psycho 100 and Mayu Arita in Death Parade. Daichi influenced the comedy inside me which I then used for those characters. So, those are the three people.
You did it! Thank you!
Thank you!
﹋﹋﹋﹋﹋﹋﹋﹋﹋﹋﹋﹋﹋﹋﹋﹋﹋﹋﹋﹋﹋﹋﹋﹋﹋﹋﹋﹋﹋﹋
A special thank you to Atsumi Tanezaki and AnimeFest for the opportunity.
Thank you to those who submitted interview questions: Astra W., Cindy C., Elissa, Jack Johnson, Katy C., Kiramay, and Sara Sluis.
Translated by Nita Lieu (AnimeFest translator) & Transcribed by Astra W.
﹋﹋﹋﹋﹋﹋﹋﹋﹋﹋﹋﹋﹋﹋﹋﹋﹋﹋﹋﹋﹋﹋﹋﹋﹋﹋﹋﹋﹋﹋
In the "Hi, I'm…" series, we sit down with fantastic folks who influence the world of Japanese culture, from AniTubers to experts & industry celebs. Every other month, we'll present a new interview with insight on their daily life, their thoughts on the Japanese Culture industry and tips for those wanting to debut in the same field as them.
Have someone you want to see featured or questions you think we should ask? Send us an email: YattaTachi[at]gmail.com
﹋﹋﹋﹋
Editor Note: This interview was edited slightly for clarity. 
﹋﹋﹋﹋
Big thank you to our supporters
From their continous support, we are able to pay our team for their time and hard work on the site.
We have a Thank-You page dedicated to those who help us continue the work that we've been doing.
See our thank you page