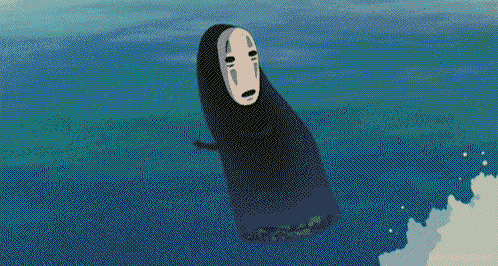 A couple of weeks ago, I posted these two questions on the Crunchyroll forums: "Which anime has affected you personally on a deep level? Why?" I got quite a variety of replies on anime that deeply impacted them. Below are a few of my favorites:
Black Jack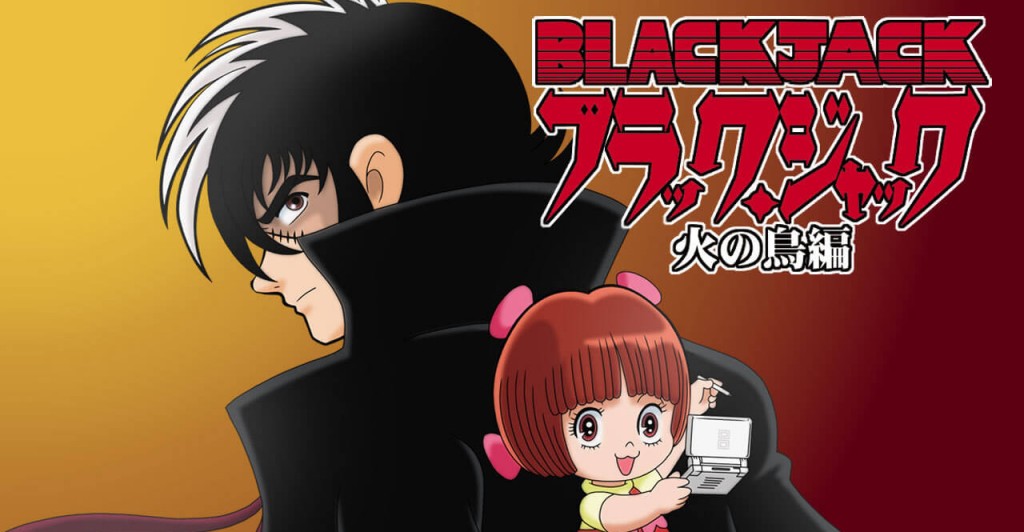 "Black Jack. For me, it's his morals, experiences, the whole theme of the value of a life, and the corruption of the medical system that left a deep impression."

Spoiler
"It's a very long story, but I've had health issues for as long as I remember, so I've seen these things first hand. He struggled to gain his mobility back as a child, and because of the gratefulness he had to the doctor that saved him, he became one himself. Once he saw the injustices of the medical profession, he fought against it and would do anything to save his patients. A lot of this mirrored my experiences, and I related to him so much as a character. I read the manga and watched the anime while recovering from a major surgery years ago, so it was pretty relevant to what was going on in my life."

– Tmatogal
---
Gatchaman Crowds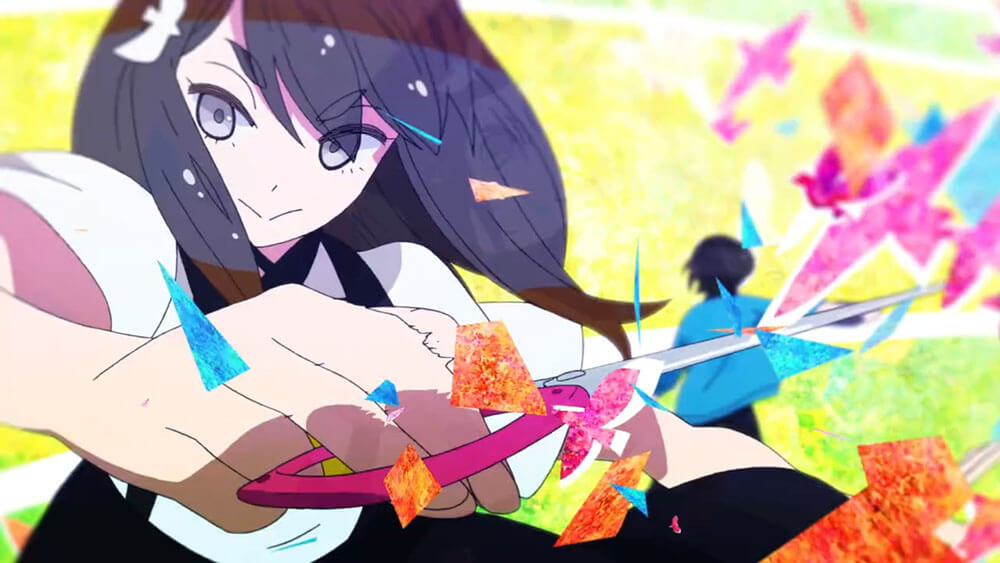 "Gatchaman Crowds. The show presents philosophical and cultural issues that are pertinent in our world today and the characters, although wacky, are far more relatable than the majority of anime characters I've ever seen. In terms of an anime that relates most to me on a day-to-day basis then probably Steins;Gate. As a studying scientist myself, I can 100% confirm that experiments end up going hay-wire pretty regularly."
– Charlieandthetrollingfactory
---
Great Teacher Onizuka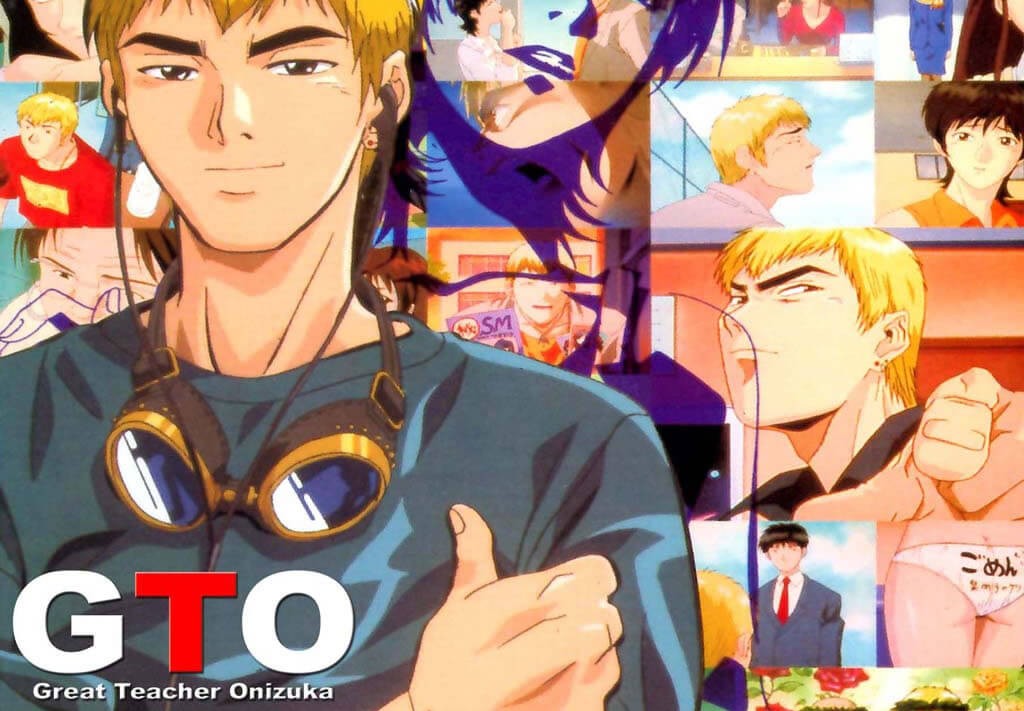 "GTO. I really had no idea what to do with my life after high school. While I randomly watched GTO, I thought about how much my teachers have affected my life, how the good ones encouraged me, and the bad ones just set me up to pass exams. It made me think that maybe I could be a good teacher and give others the encouragement to be more than they think they can be."
– toxxin
---
Clannad ~After Story ~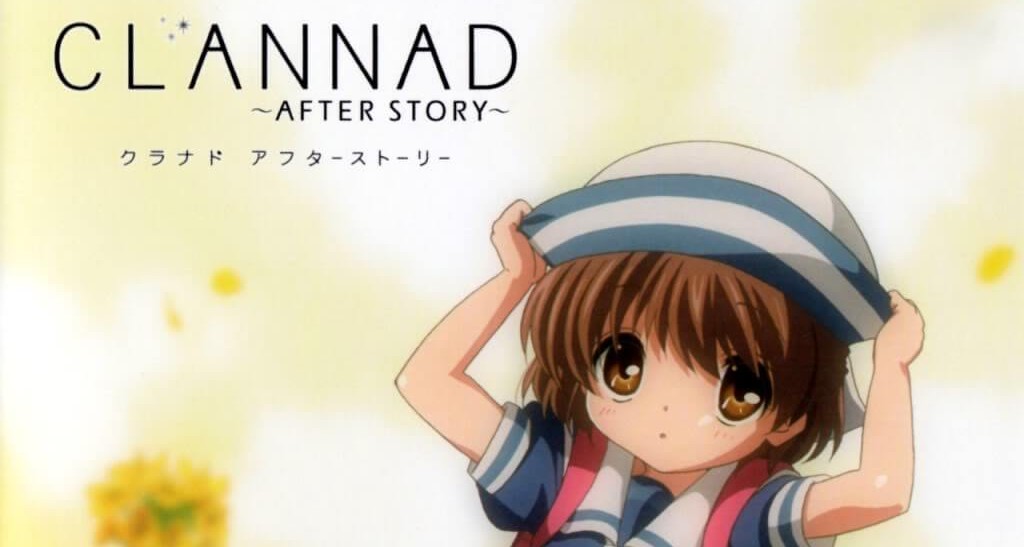 "It has to be Clannad/Clannad After Story. They are not my 'favourite anime' but to me they are definitely the 'best' anime."
Spoilers
"There are very few anime that take you through school, graduation, marriage, daily life/jobs, starting a family, having kids, etc, like these two do. If you have ever had any dreams of having your own family then it will hit home really hard. It's so well done and the art and OST are perfect. It changed me a lot, as I realize how special time together with loved ones is and also to help out people in need as you never know how fate can change if you do a good deed. Also, while watching, I simply had to offer a brief prayer to no god in particular that I would never have to experience the things that Tomoya does in the series, as honestly I don't think I could deal with it."

---
Plastic Memories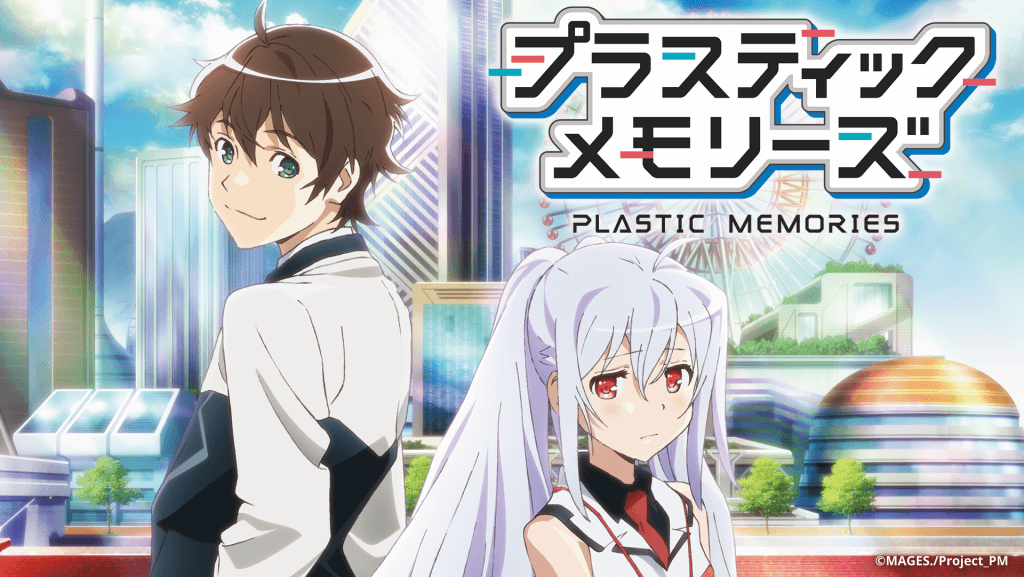 "Plastic Memories. Not just because I am a softy and a romantic at heart, but because I am a cancer survivor. I had it as a teenager and I was on death's doorstep at one point. That series coupled with life experiences just makes you realize how important memories of people, places, and things can be. I, still to this day, do not let a lot of people into my life, but the people I do, I cherish. Some day I want that kind of love too… some day."
---
Princess Jellyfish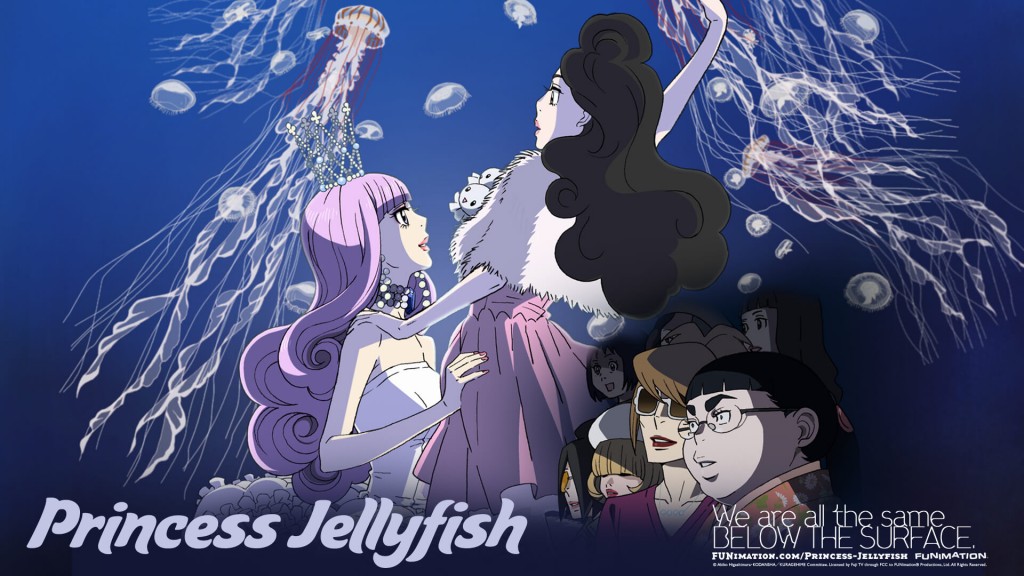 "Princess Jellyfish. The anime shows how hard it is to venture out of your comfort zone in life, especially for older people set in their ways or habits. The rewards of trying something new can open a door to an entire new world of possibilities, but only for those risking defeat or depression from nothing happening. No risk, no reward!"
---
Paranoia Agent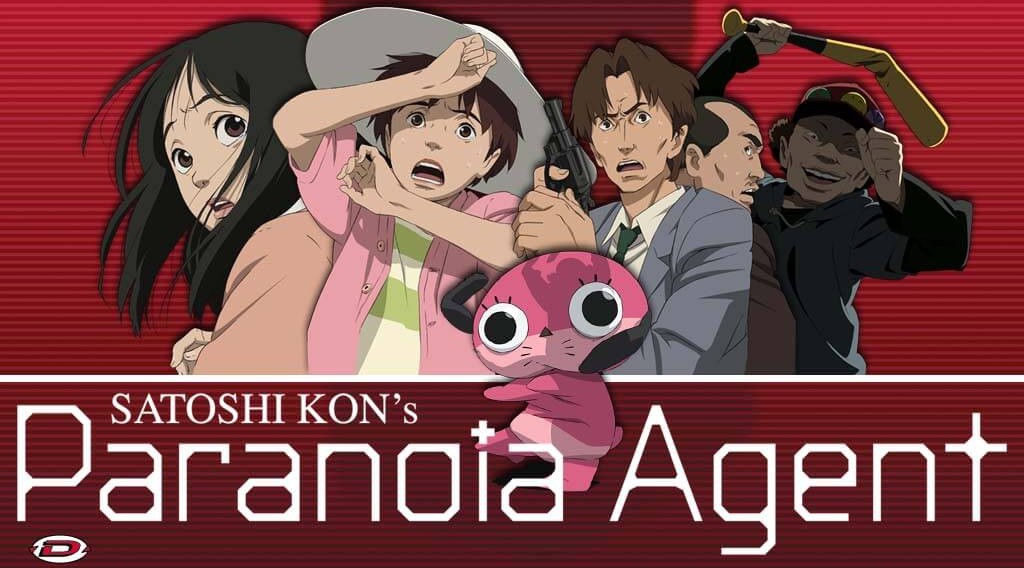 "Paranoia Agent had me thinking pretty critically. I just really love how the show expressed how people try to deal with stress and compromising situations. By running away from your problems, you end up shoving your responsibility on someone else and they can end up getting hurt. No matter how far you run, eventually those problems will catch up with you… It's best to deal with your problems head on, even if they're difficult because, more often than not, the longer you wait, the bigger that problem becomes. And you don't always have to face them alone, either."
---
Anohana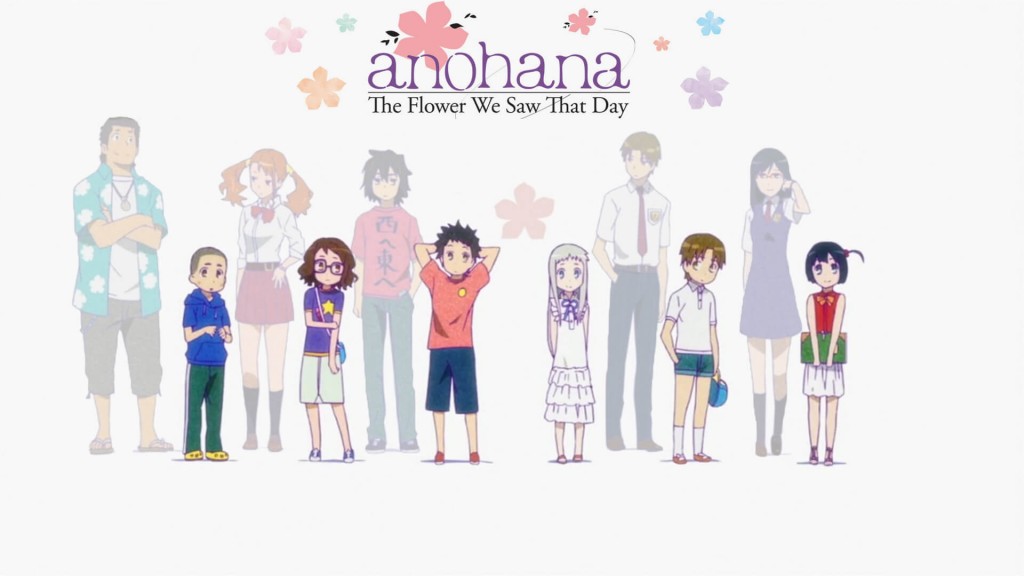 "Anohana. I had a friend who died his senior year of high school and the anime made me think of him. He was the glue that held the group together with his jokes and sense of humor. He has been one the few people in life who liked how weird I was. I miss that guy."
---
FLCL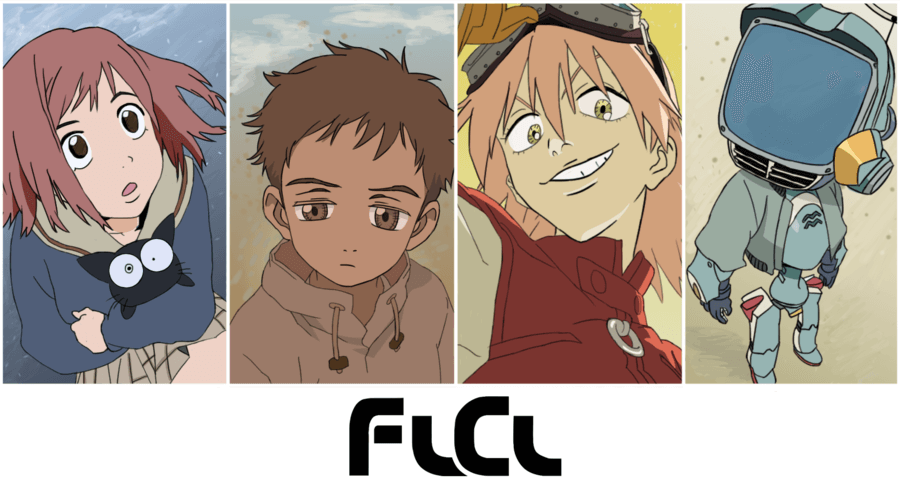 "When I watch FLCL I always think that it does a great job of showing how hard it is growing up and finding your place in the world. Throughout the whole series, the only people that show real maturity and some sense of responsibility are the kids, specifically Naota and Eri (the class president). Since the adults in their lives are complete messes they are forced to end up looking elsewhere for adult role models."
Spoilers
"For Naota, at the start of the series, that role model is his brother. He constantly compares himself to him and places his own value lower because of this. He thinks so highly of his brother that he refuses to swing the bat when playing baseball. He also lets himself be treated as a replacement boyfriend for Mamimi. All of this is present in spite of the fact that, from what we see, his big brother is in America and doesn't have much of an interest in things back home. The only contact they seem to have is the letter that he wrote. This letter is also where he shows to have moved on from Mamimi, not that this was communicated to her. The photo of him with his new American girlfriend (blonde-headed, as all us foreigners are) seems more like bragging than him genuinely showing how he's doing personally. As Naota gains control over Atomosk/the N.O.'s power, he begins to realize that he is going to have to rely on himself to start solving the problems that are happening around him. The accumulation of this is when he saves Mamimi by combining with Kanti to stop the giant hand Mech. In the end after harnessing all of Atomosk's power he declines to follow Haruko realizing that he was "still a kid" and not as mature as he thought that he was.
"Eri, on the other hand, has learned how to fake being an adult by watching the mistakes those around her make. Her version of maturity is a combination of manipulating others to get her way and repressing her emotions. Her father is the mayor and she has learned the importance of manipulation. She refuses to let any of her classmates see her wearing her glasses (even as part of the costume for the school play). She also rigs the vote so that Naota and her are cast as the two leads for the play. All of this goes on while her parents are going through a very messy public divorce after her father cheated on her mother. Her cold and calculating attitude is revealed to be an act to try and gain some semblance of control in her life and have things turn out her way.
"The other part about this show that I find to hit home especially hard is the departure of Mamimi. As she begins to experiment with photography she eventually takes the picture of Naota with Haruko's bass after the final fight. Naota then mentions that she leaves to pursue a career in photography and that he never hears from her again. Part of growing up is that people come and go from your life and after they're gone you don't always know what becomes of them. It's always been my personal opinion that Mamimi goes on to fail at a career in photography, since part of growing up is trying your passions and failing to be able to have your dream job, requiring you to pick a more practical occupation."

– TheHat64
Thank you to all the Crunchyroll users who commented on the post!
Big thank you to our supporters
From their continous support, we are able to pay our team for their time and hard work on the site.
We have a Thank-You page dedicated to those who help us continue the work that we've been doing.
See our thank you page